Pizza Bar for Game Day with Stonefire
This post is sponsored by Stonefire. I only work with brands I truly believe in, so thank you for helping me to support them.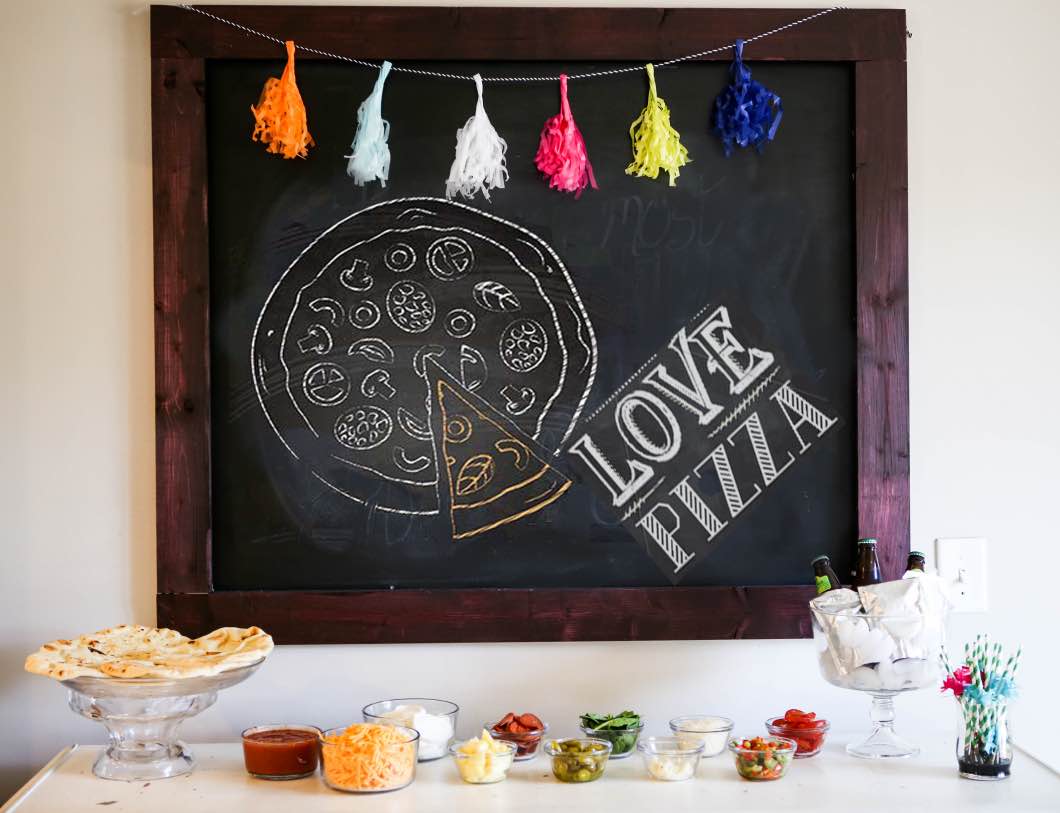 We can't wait for the Super Bowl because our Falcons are in it!! If you didn't know this already, my husband is part of the team building the Falcons' stadium. We've also both been big fans for a LONG time. Seeing them actually make it to the Super Bowl is huge! My husband will be at the game, but I plan on hosting a fantastic party, including this Pizza Bar that we tested out today.
Pizza Bar for Game Day with Stonefire
You will need:
4 Stonefire Naan Flatbread– I used Original and Garlic
2 Packages of Sharp Cheddar
2 Jars Marinara Sauce
1 Jar Jalapenos
1 Whole Clove of Garlic, finely chopped
1 Jar Parmesan Cheese
2 Bell Peppers, finely chopped
1 Package Pepperoni
1 Bag of Spinach
1/2 Pineapple
10 Cherry Tomatoes, cut long ways
8 Small Glass Bowls
1 Medium Glass Bowls
2 Large Glass Bowls
*This fed 16 guests! If you plan on having more, double it.*
Preheat your oven to 350 degrees. Make sure to have at least 3 pizza pans greased and ready to go.
Chop your vegetables and place each ingredient into their own bowls. I put the marinara in the medium glass bowl and the mozzarella and sharp cheese in the large glass bowls. The rest of the ingredients went into the small bowls.
Put out, along with the Stonefire Naan bread and tell your guests to make their own pizzas!
Once each guest is done, place the pizza in the oven for 10 minutes.
Then serve!
If you need some ideas: Hudson and I made the below: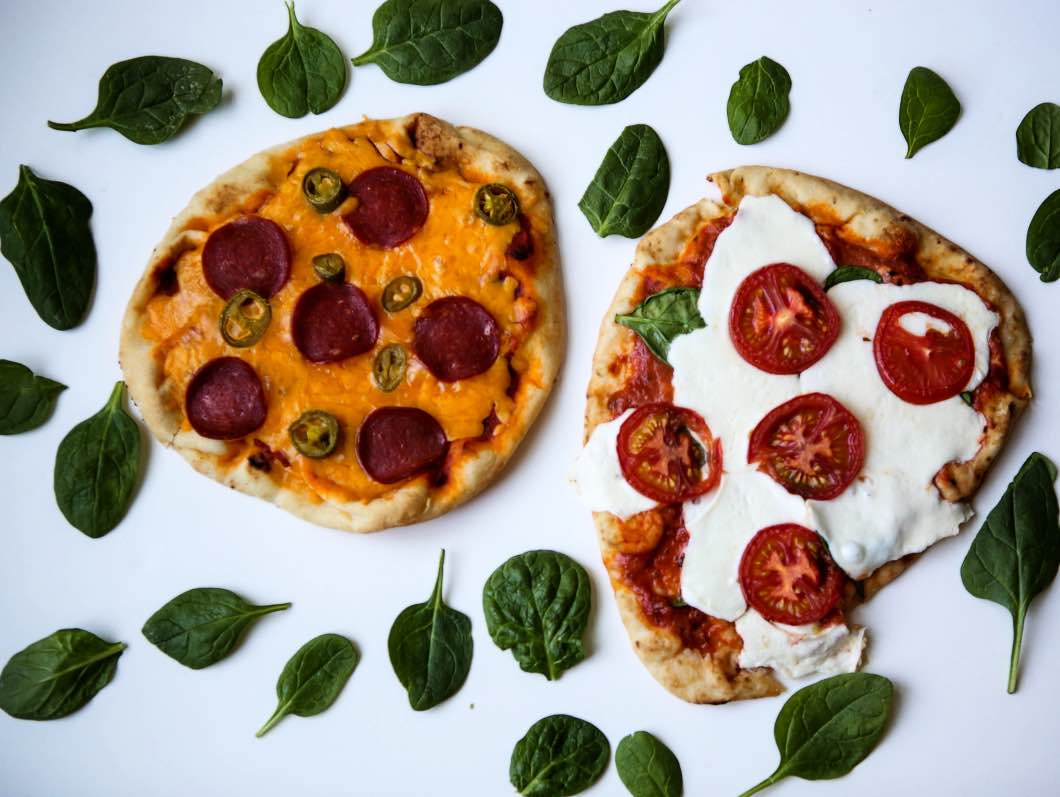 The Heater: marinara, sharp cheddar, jalapeño, pepperoni
The Margherita: marinara, mozzarella cheese, spinach, and tomatoes
So why Stoenfire Naan? It makes this pizza bar so easy! the crust is already done and it's delicious! Stonefire is void of artificial preservatives, colors, or flavors. But what I really love is it's homemade taste. Each batch of Naan is small made and hand-stretched. Once you try this bread you won't bother trying any other. You an get a coupon here!
What pizza ingredients would you have for your pizza bar?