Unicorn Birthday Party with Stokke
This post is sponsored by Stokke. I only work with brands I truly love, so thank you for helping me to support them.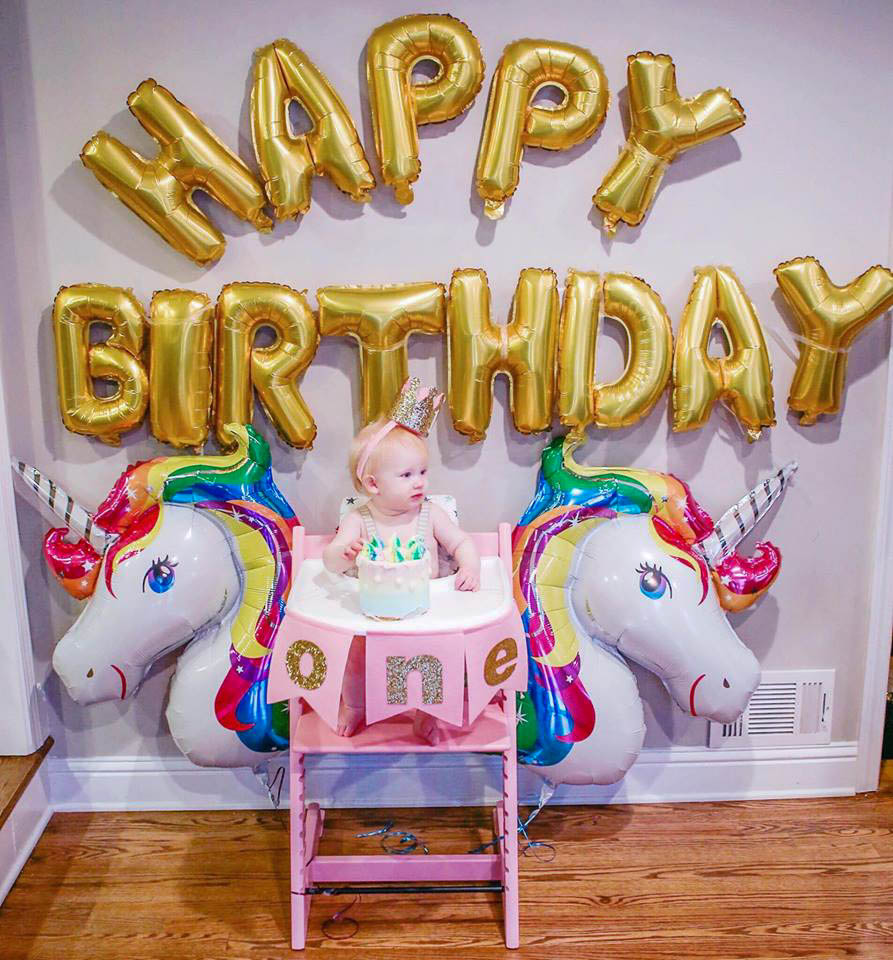 *By popular demand: you can find and buy these balloons HERE and HERE*
Henley's birthday was a quiet family affair, and it was just what I imagined for her first birthday. Well, except for her being sick. Other than that it was perfect! Here are the details of her
Unicorn Birthday Party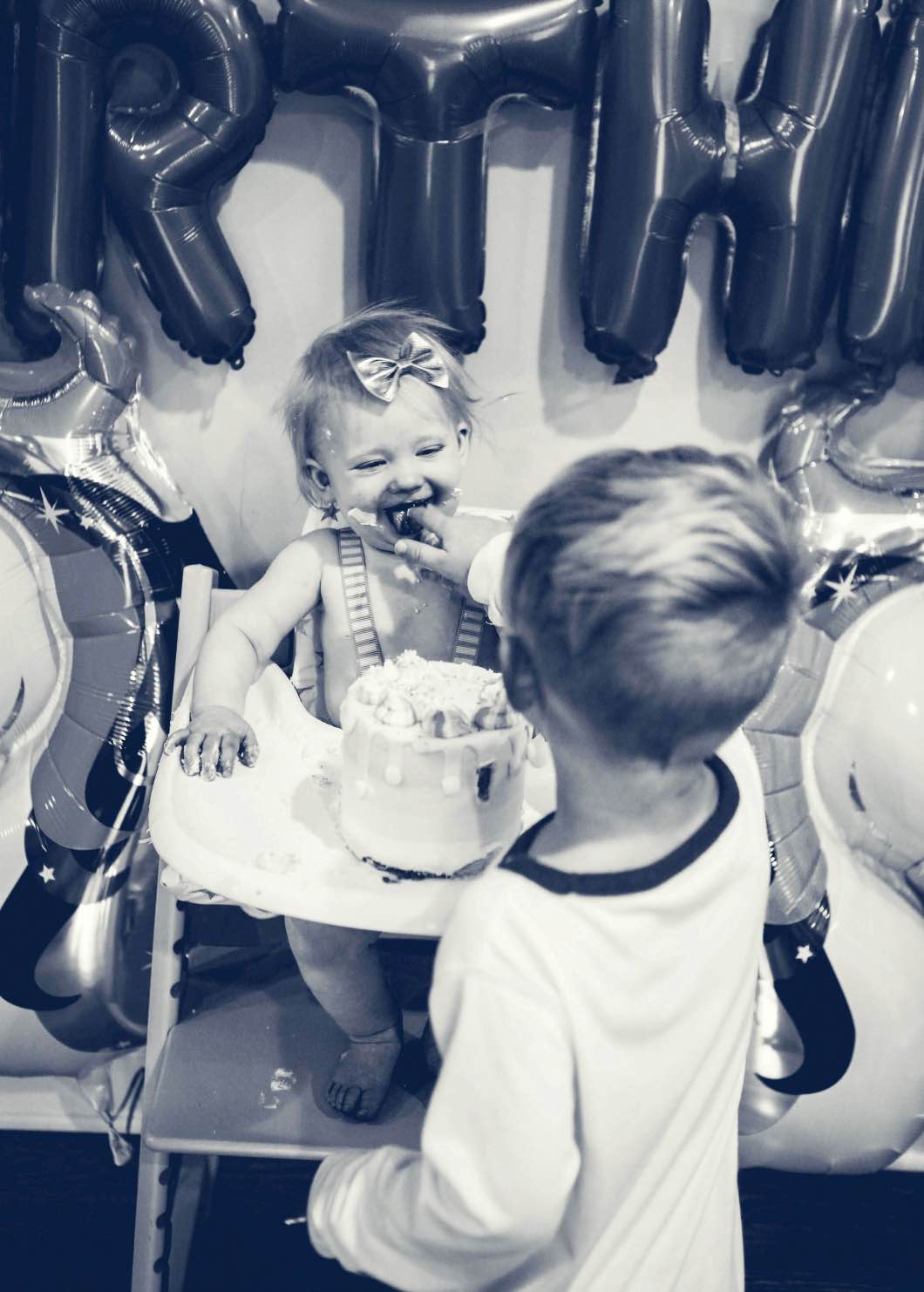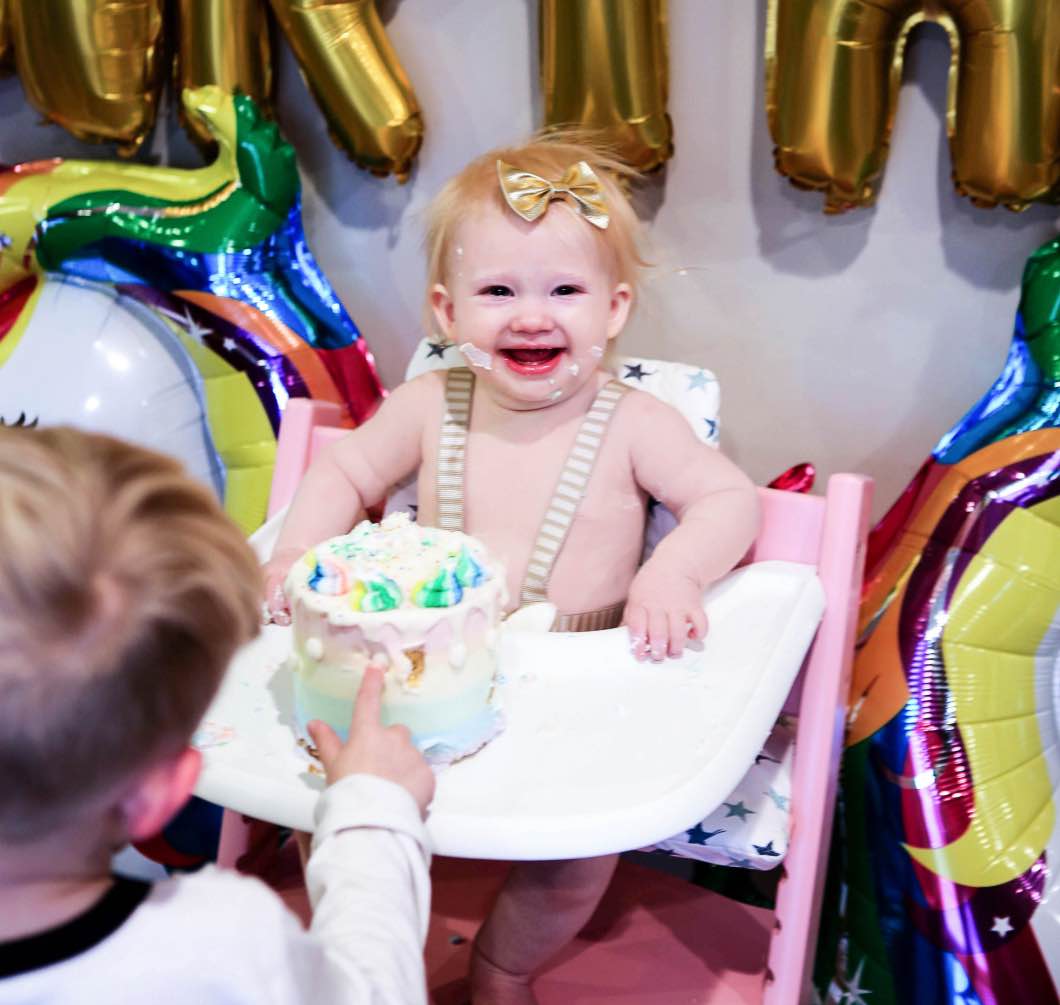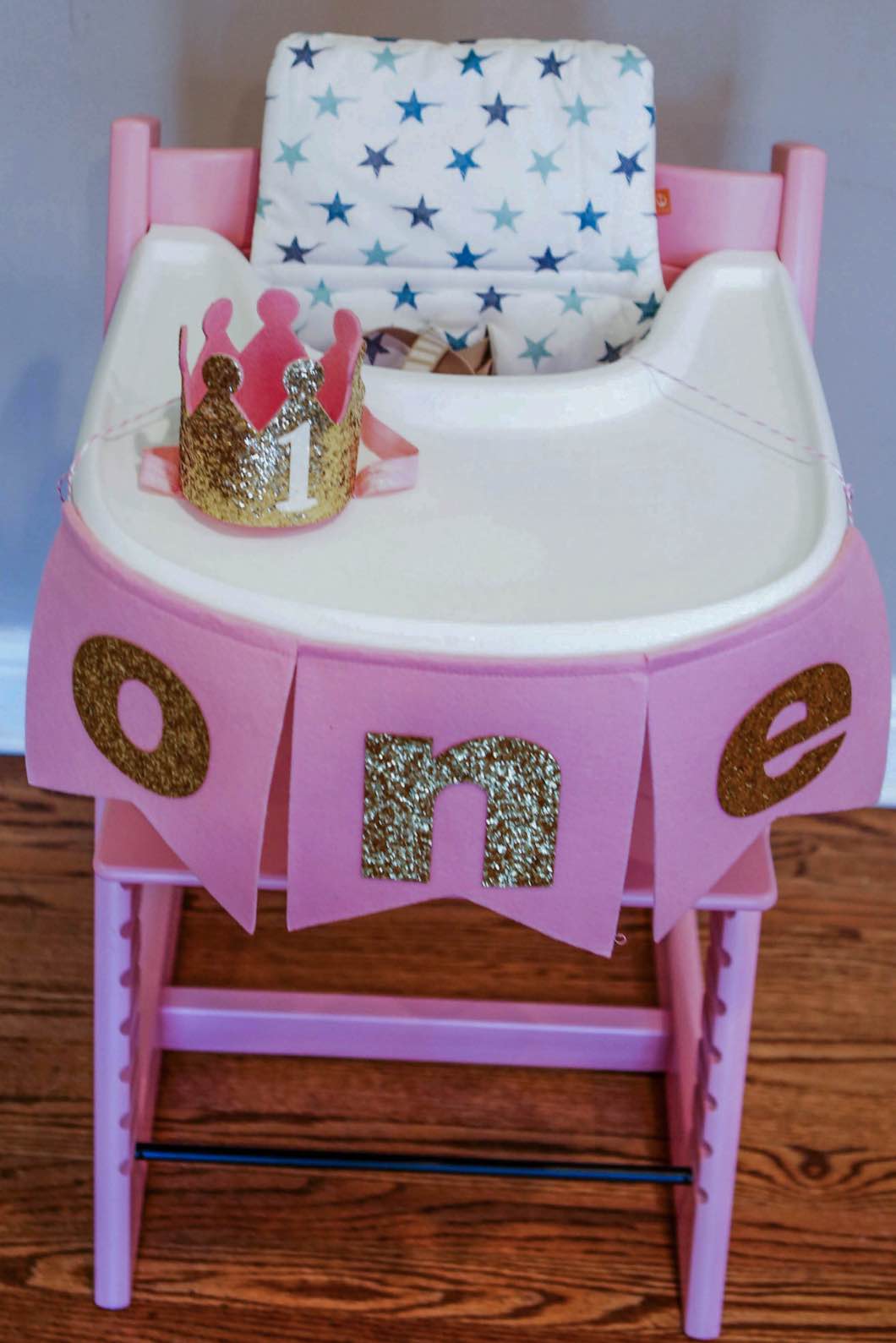 *You can find the crown here, and the sign here*
The star of the show, besides the birthday girl of course, was the Stokke Tripp Trapp. Ya'll, I have wanted one of these since the first time I met The Baby Guy. He uses one as his desk chair! I'm not even kidding you. There's a long list of reasons why I love this high chair, but let's talk it's customizability first. You can pick from 11 colors for the wood and then buy accessories like the baby set, the cushions etc. I picked the pink treated wood, with the blue star cushion set. Isn't this combo dreamy? We've received so many compliments on it already!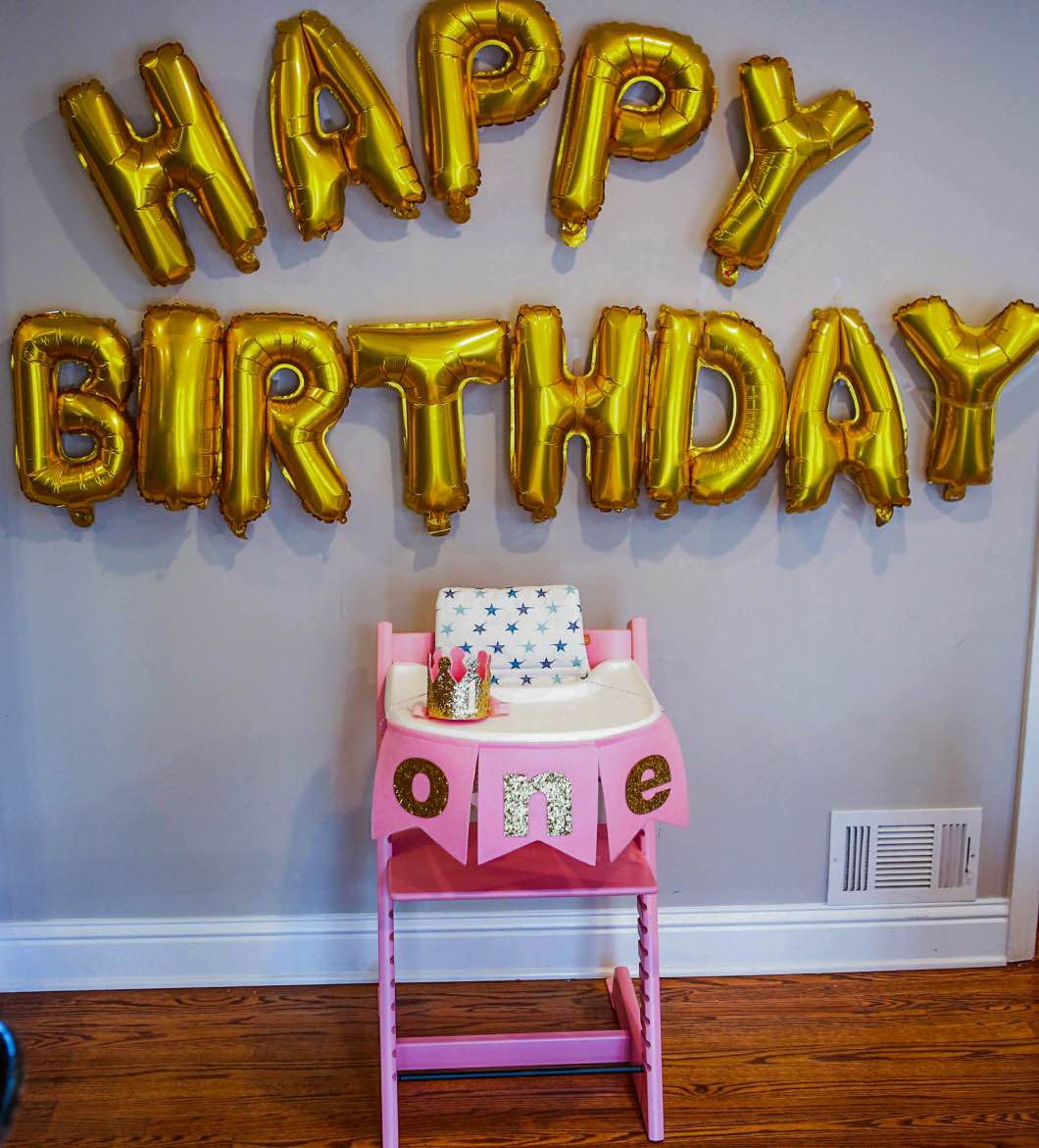 But what I really enjoy about the Tripp Trapp chair is it's ability to grow with the child. Because of it's iconic shape, easy-to put together style, and European beechwood hardiness it can last your child for his or her lifetime. Once your babe is out of the high chair phase, it turns into a raised chair for them. You can also adjust the seat and the footrest to grow with your little love. I plan on using this as Henley grows, and then saving it for her children! Classics like this never go out of style.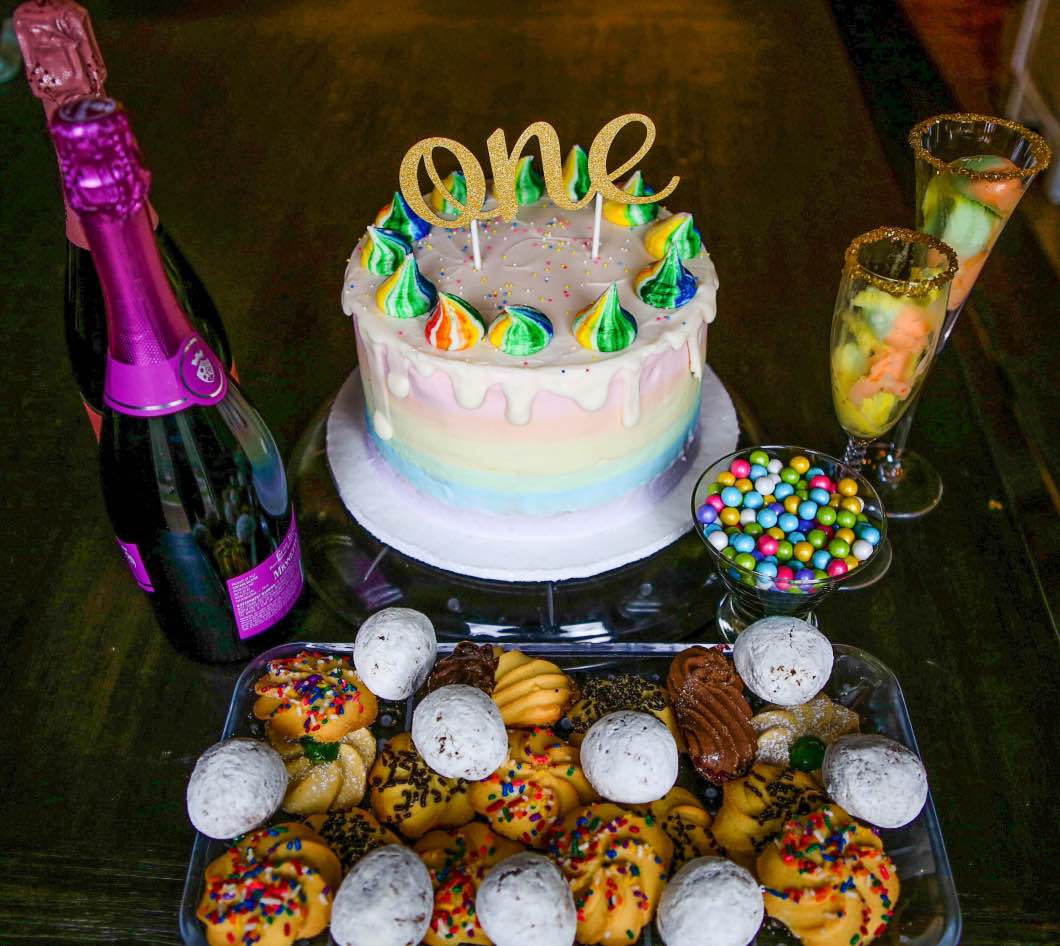 For the rest of the party, we had food catered (I was too lazy too cook). We also had unicorn mimosas for everyone (sherbet and rose), sprinkle shortbread cookies, donut holes, and this adorable rainbow cake from Perfection Confection cakes.
*Gold background can be found here*
The birthday girl was trussed up in her birthday best, with this romper from Belle Threads, her favorite unicorn from Land of Nod, and of course her adorable cake!