This post is sponsored by HelloFresh. I only work with brands I truly enjoy, so thank you for helping me to support them.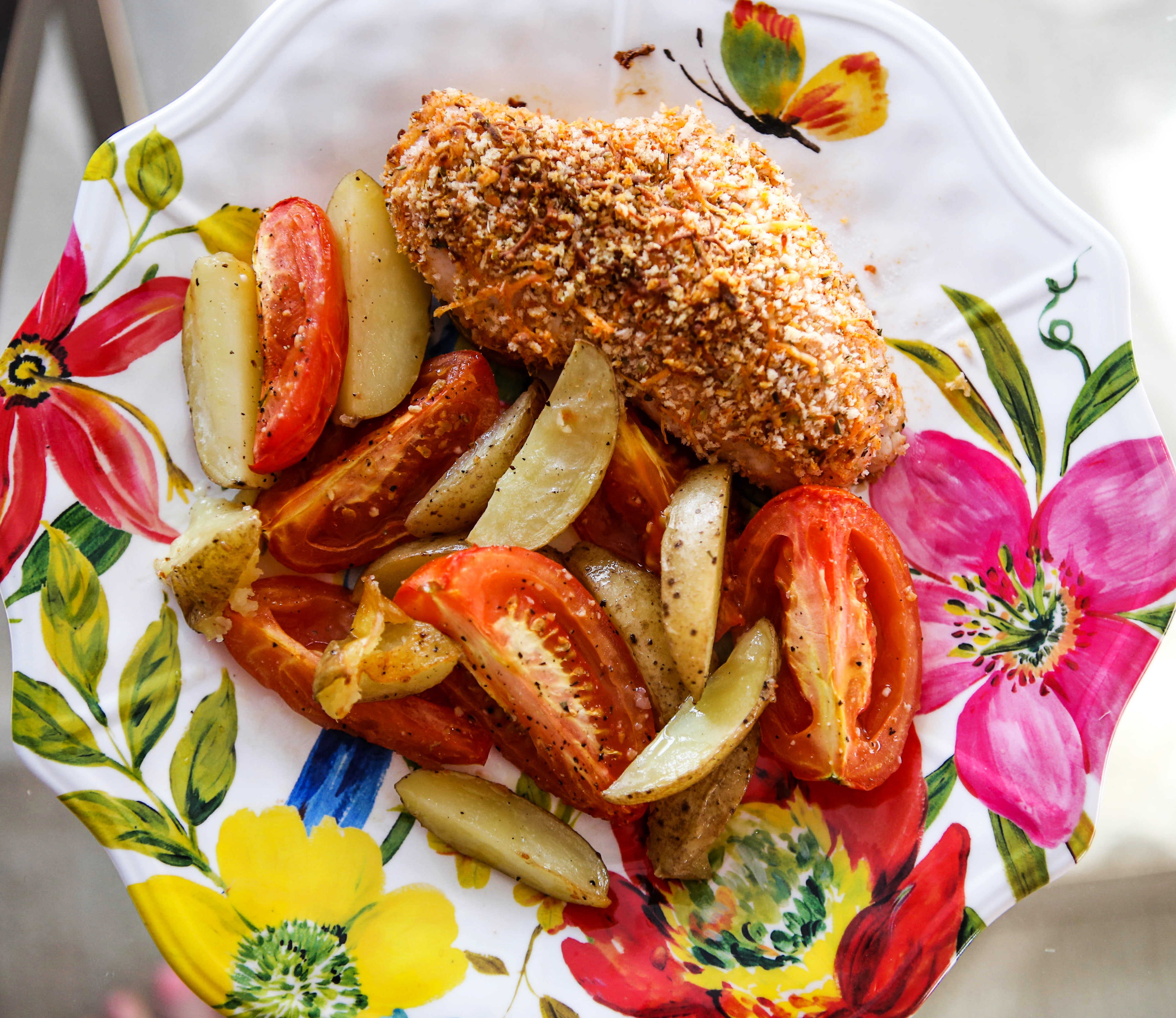 I don't know about you, but my husband loves a good home-cooked meal. And I'll be the first to admit I don't make enough of them. We do meal plan every Sunday and I try to have something healthy on the table every night, but life gets in the way- you know? I forget to grocery shop, or buy the wrong ingredients, or plain don't have the time. For Valentine's this year I decided to surprise Jason with home-cooked meals every single night. His response? Priceless.
Valentine's Gift Ideas for Him with HelloFresh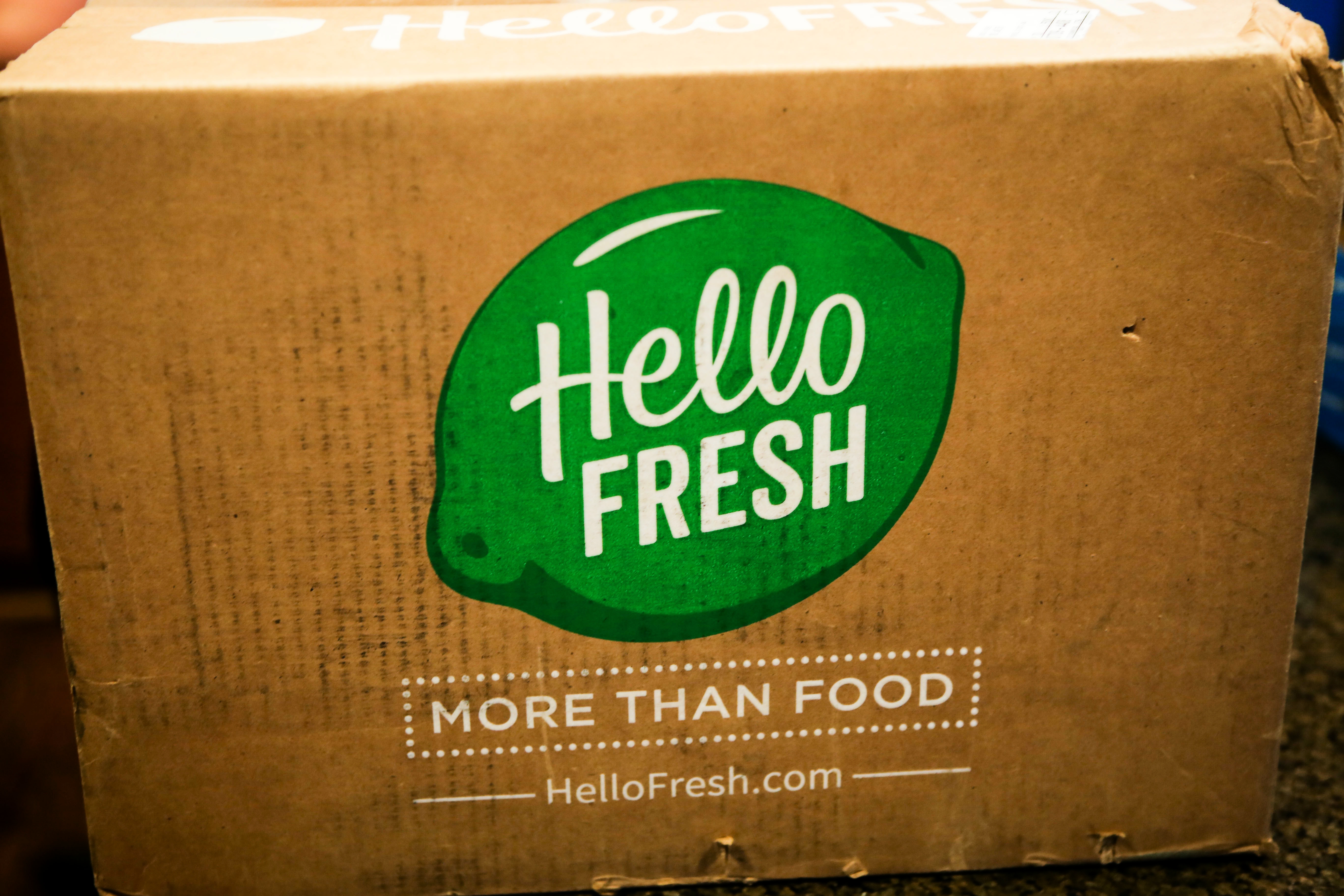 I've tried MANY delivery services, and there's a reason why I haven't spoken about them until now. They either had too many ingredients, too many steps, or weren't healthy. I need quick, easy, AND healthy for my family. This past week I tried HelloFresh and it is all of that and more. I've actually signed up for their weekly meals! That's how much I love this service.
Let me explain: First and foremost, the meals are DELICIOUS. My husband had the best week coming home to hot and yummy meals each and every day. He kept complimenting the food and I could tell it really helped ease the stress of the work day. Seeing him happy made me happy! Secondly, the meals are healthy. Each meal is dietician-approved, and as a personal trainer I can tell you that these meals are necessary for a healthy lifestyle. Third, the kids loved the meals too! Hudson was a big fan of the breaded chicken (posted below) and Henley ate ALL of my couscous. Fourth, the ingredients are FRESH. I mean, just picked off the farm and shipped to your front door type of fresh. Lastly, and most importantly, these meals are EASY to make. I am, by no means, a chef. But each meal comes in it's own box, with the ingredients in separate packages and very easy to read instructions. I actually clocked all the meals I cooked and they averaged about 30 minutes from start to finish. That's one TV show for the kids while I throw together an amazing meal. It doesn't get better than that!!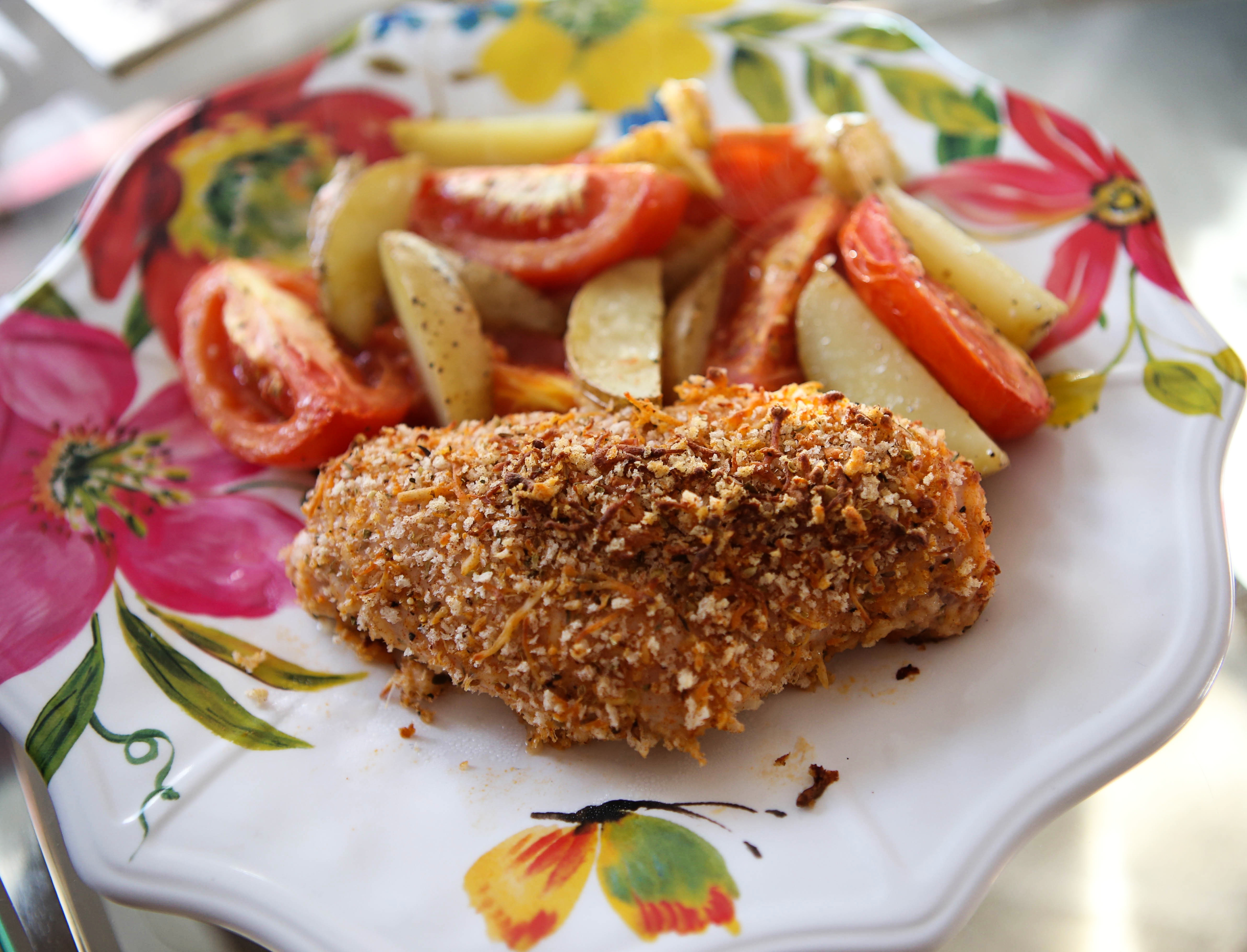 I've signed up for the family meal- enough food for 2 adults and 2 children. I normally have enough leftover for lunch the next day too!
COUPON CODE FOR 35% OFF is HAPPILYHUGHES35 HERE