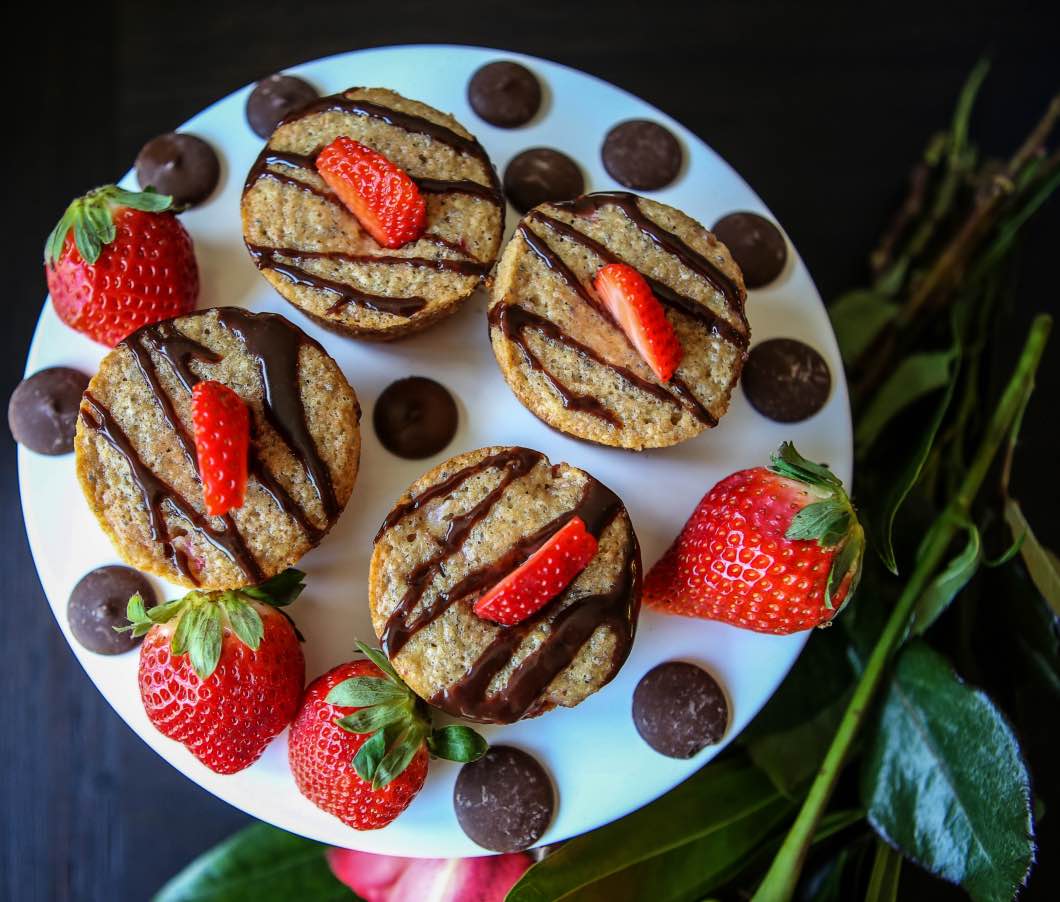 Ya'll asked for more recipes, so here's another favorite of ours! I've been playing around with this strawberry chocolate muffins recipe for a bit. Strawberries can be tricky because they can make the muffins too moist. But I finally figured it out! Here is my
Healthy strawberry chocolate muffins recipe for your enjoyment
Ingredients:
Trader Joes Banana Bread Mix
3 Egg Whites
2 Overripe Bananas
4 TBSP Chia Seeds
10 Strawberries Chopped and Dried
Dark Chocolate Syrup
Optional- Cacao nibs and/or Chocolate Premier Protein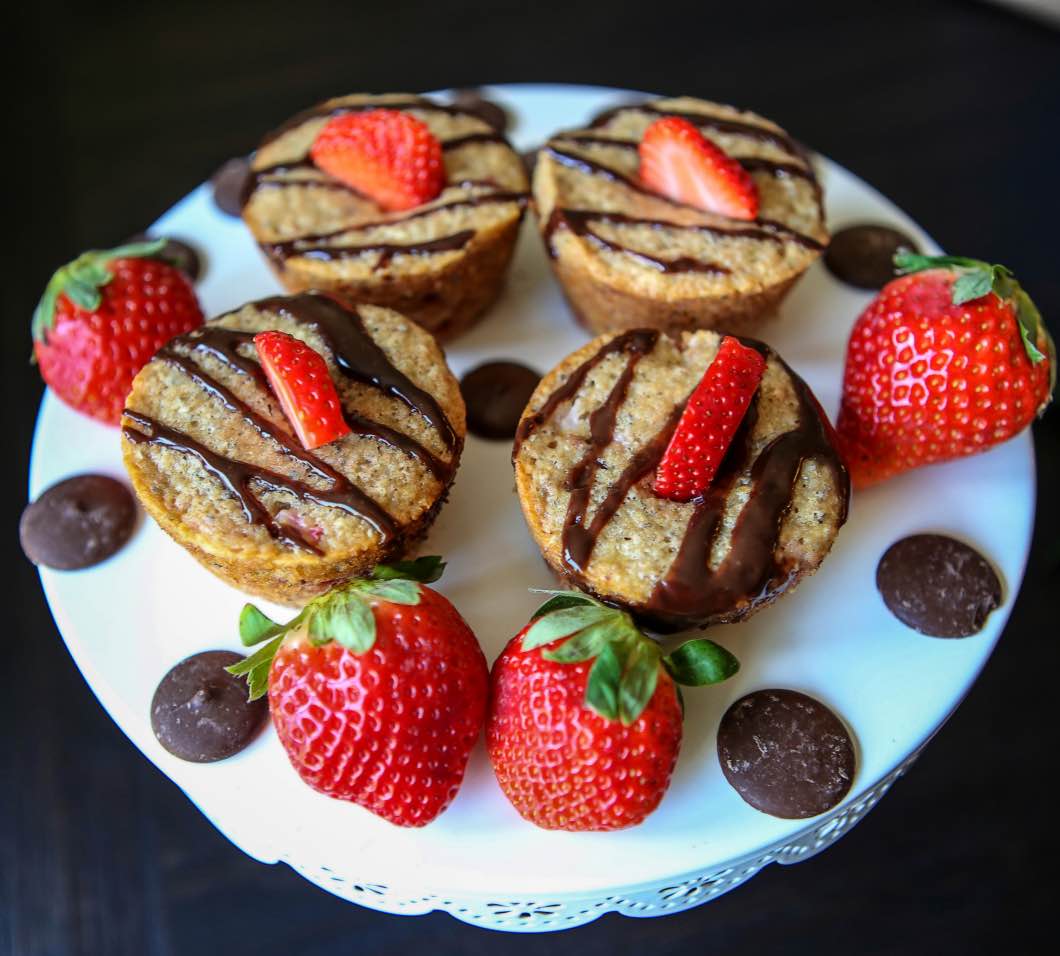 Directions:
Preheat oven to 350 degrees and oil muffin pan.
Mush bananas, then add in egg whites and water. Whip together.
Slowly pour in banana bread mix. Then add in chia seeds.
Fold In strawberry pieces
Fill each muffin cup 3/4 of the way and place in the oven.
Cook for 22-27 minutes or until golden brown around the edges.
Drizzle chocolate sauce over the tops of the muffins.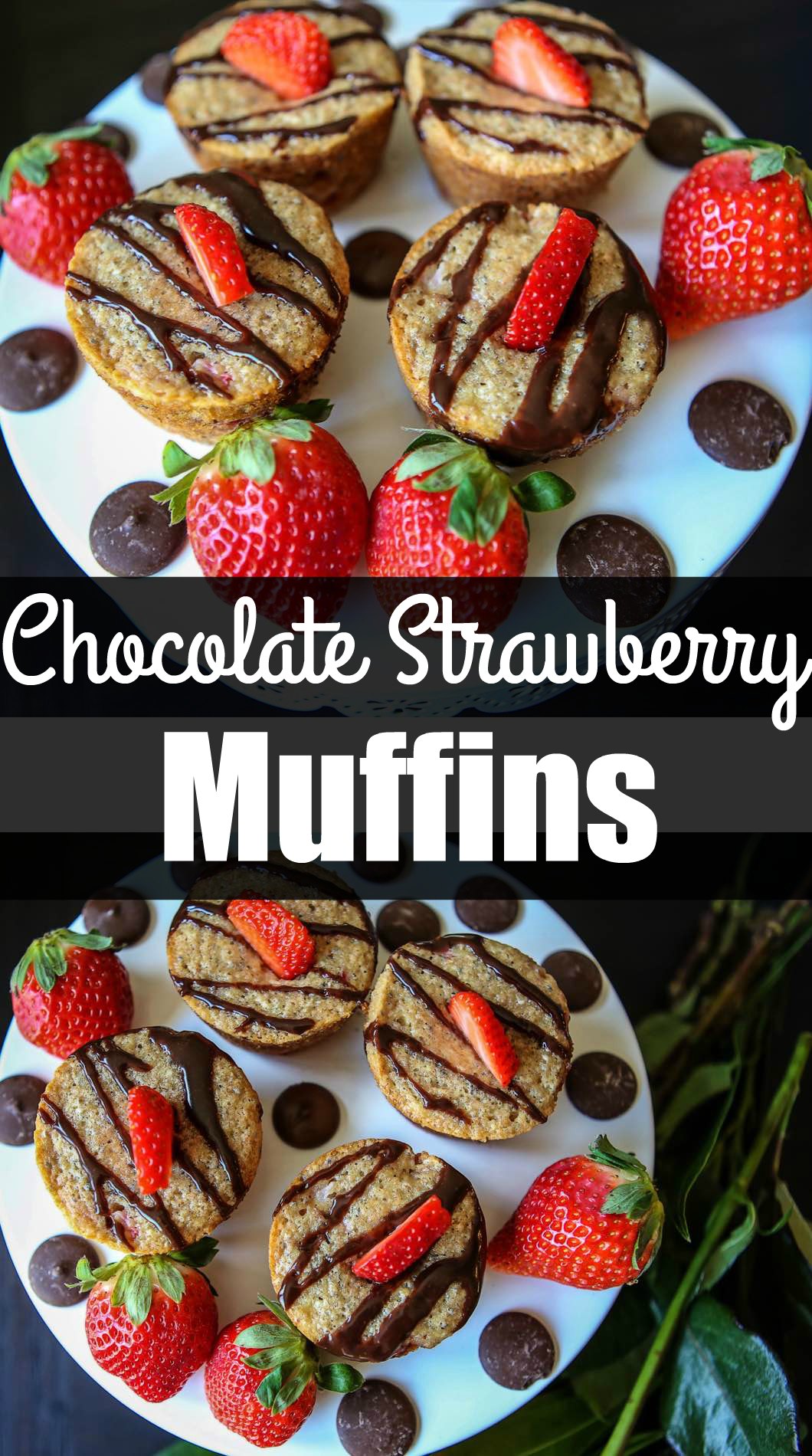 The key to this recipe is to dry the strawberries for at least 6 hours. By drying I mean wash them, chop them, then leave them out for at least 6 hours to dry. Don't forget, you can add chocolate Premier Protein powder and/or cacao nibs to this recipe. It adds an extra chocolatey goodness to this recipe.
What is your favorite chocolate muffins recipe? I'd love to try it out!