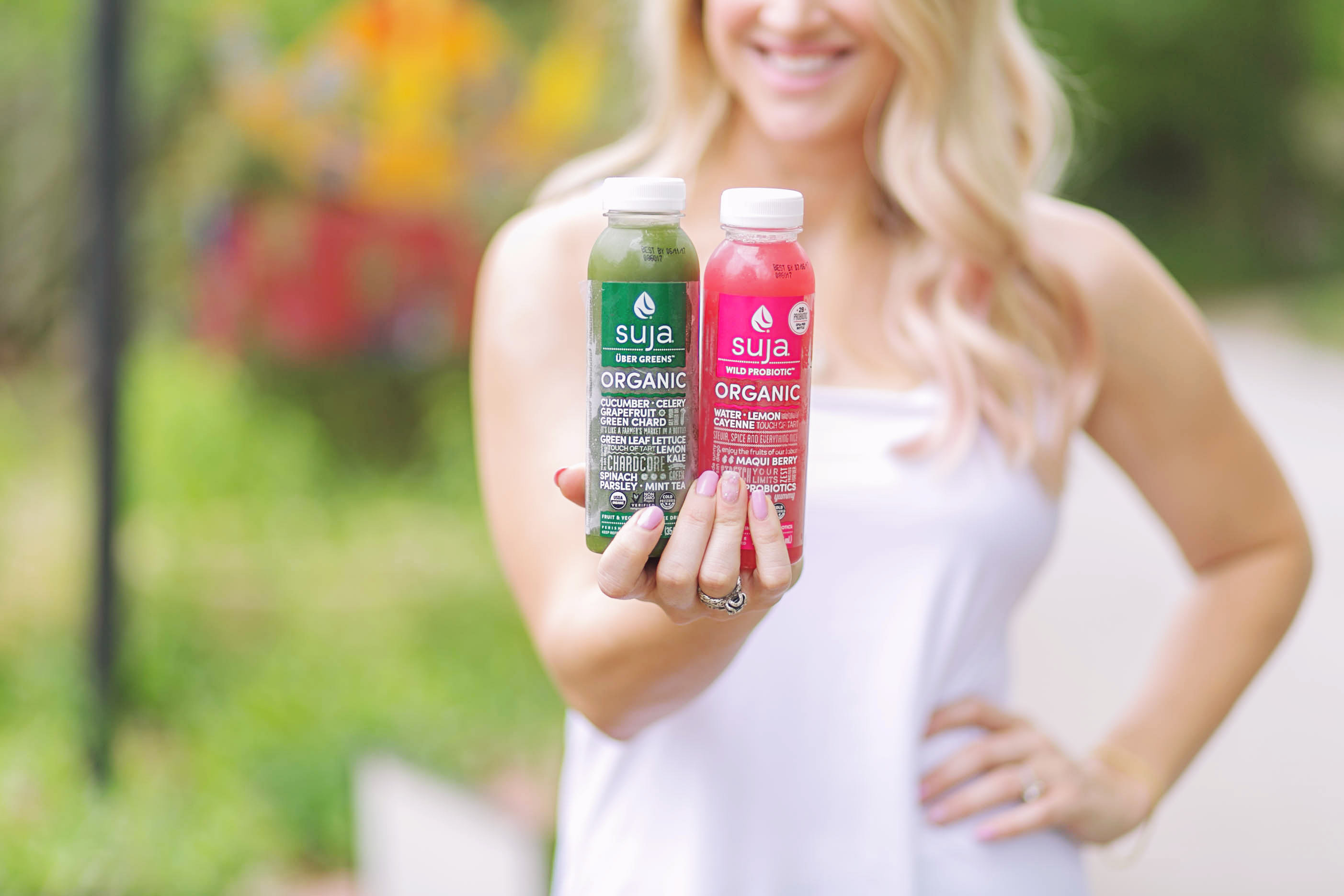 I'm going to be brutally honest and tell you I do not recommend juice cleanses, nor do I like them. Your body needs FOOD. Juice diets simply starve your body. BUT you can amplify a cleanse- like the sugar cleanse we're currently doing, Paleo etc by using specific juices. As a self-proclaimed green juice fanatic I have to share my love of SUJA juice.
Best Juice for a Cleanse
SUJA has been a favorite of mine for years, and I fell even more in love when I tried their new Probiotic Line. My three absolute favorite juices are the Uber Greens, Vibrant Probiotic and Wild Probiotic. All three of these have 11G of sugar or under so they're perfect for our sugar challenge. The Uber Greens is a significant source of your daily servings of vegetables. The Vibrant and Wild Probiotic are fantastic for gut health while providing a sweet taste that will help with those sugar cravings.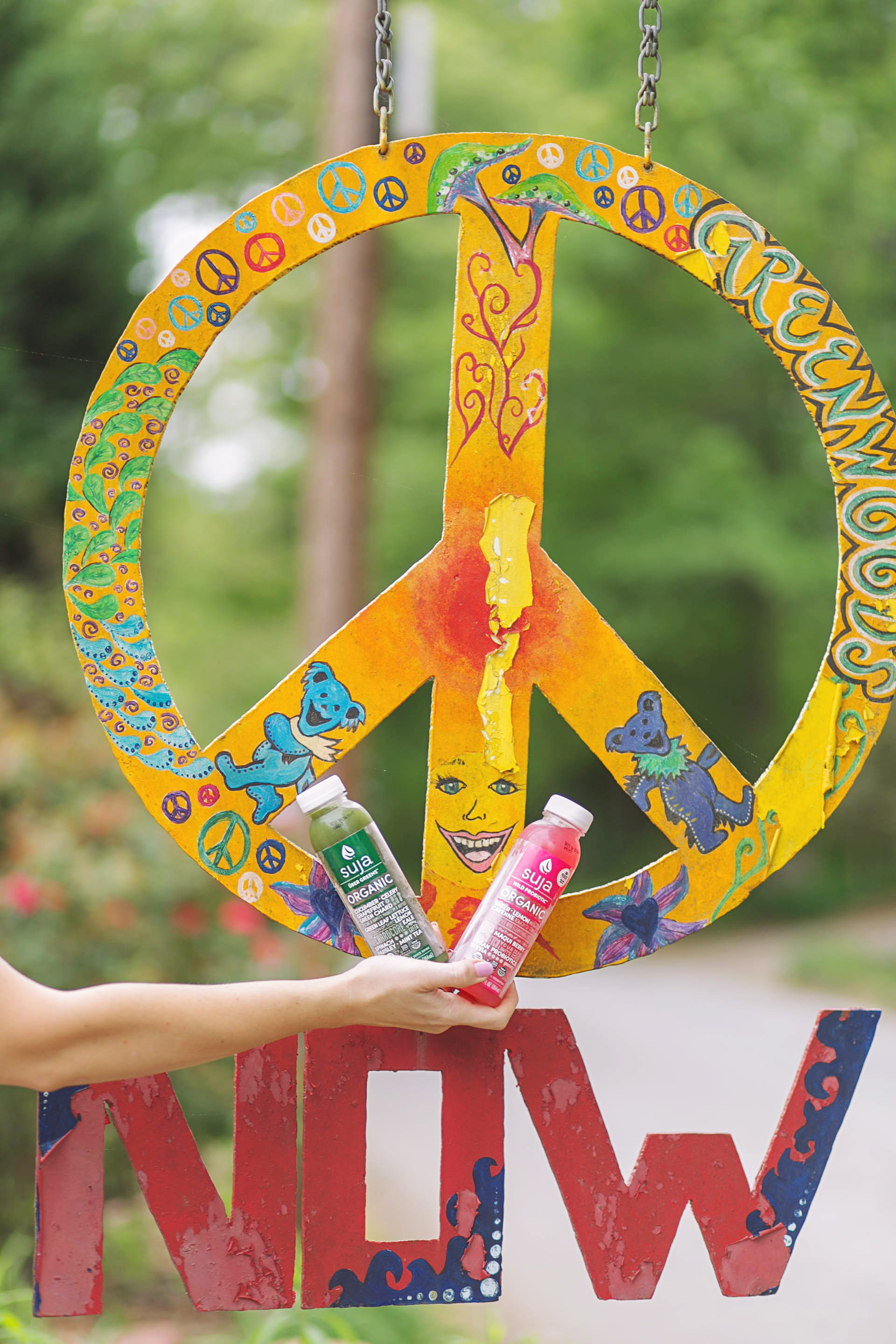 If you need help finding the right SUJA juices for your cleanse or diet, please look at their website. It has the nutritional information of each and every juice! If you want to try a group of them, I highly recommend the Revive pack that you can get here. Are you ready for the exciting news? We're giving away a whole months worth of SUJA juice!! You can enter here:
Don't forget to check out my dear friends posts: