Healthy Snacks for Babies/Toddlers
This post is sponsored by Stonyfield. I only work with brands I love, so thank you for helping me to support them.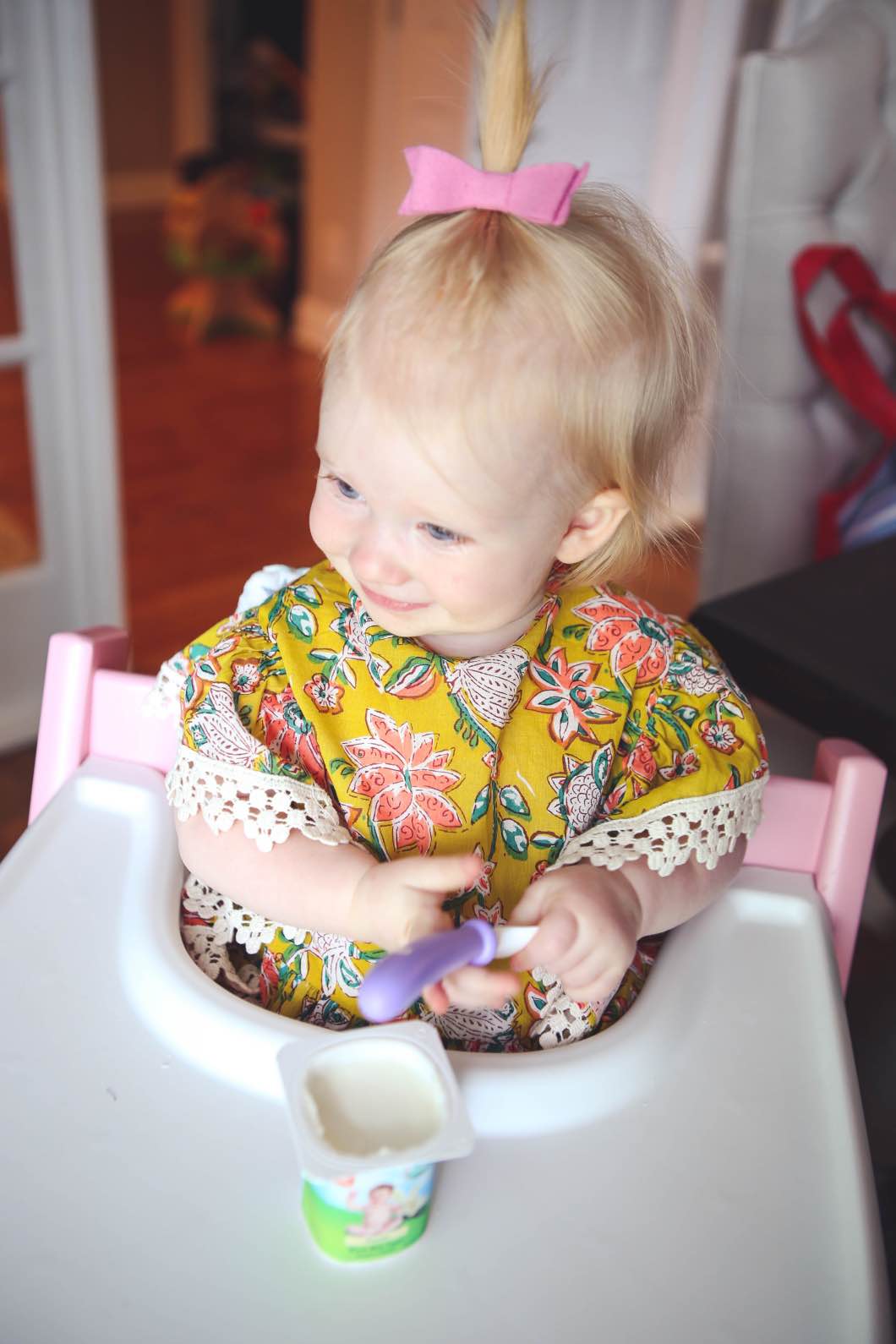 Does anyone else have a toddler or baby that easy ALL. DAY? My husband and I joke that Henley has a hollow leg because girlfriend can put some food away. I have no idea where she gets it from. *cough* I wanted to share some snack ideas that we're loving, in hopes it helps other moms feed their kiddos healthy and filling foods.
Healthy Snacks for Babies/Toddlers
A snack that I've been feeding my kids since Hudson was itty bitty is Stonyfield YoBaby yogurt. Stonyfield is the #1 recommended yogurt for babies and toddlers by pediatricians, so I know it's the right choice for my kiddos. What I am absolutely loving is they just added probiotics to their yogurts! Probiotics are such a great addition to any child's nutrition as it supports healthy intestines.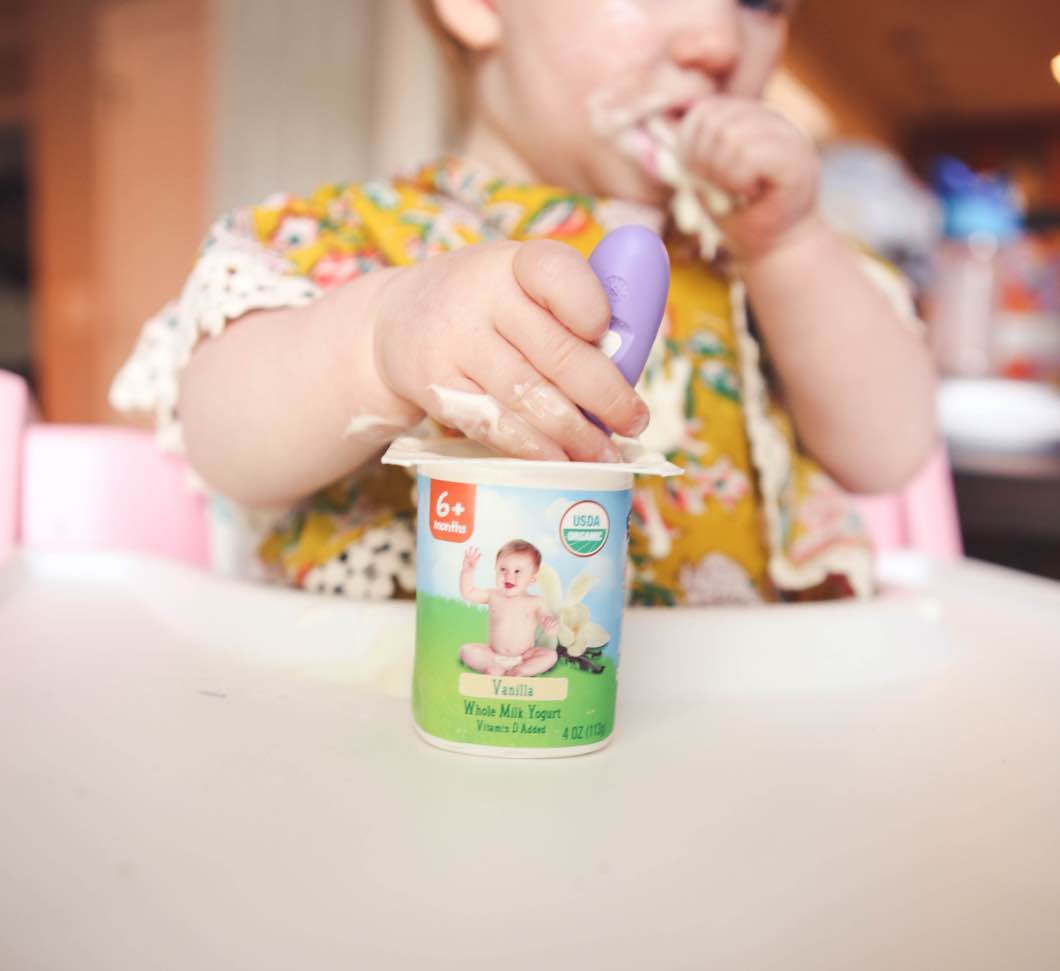 Here's the thing about yogurt and small babes- it's an essential building block for their growth. Yogurt is packed with Calcium, B-6 and B-12, protein, Potassium and Magnesium. What sets Stonyfield apart from other brands is this:
YoBaby is the only organic yogurt made specifically for babies
Stonyfield relies on the natural sweetness provided by whole milk, rather than stuffing their products full of artificial flavors.
Did I tell you it's organic yet? WAHOO!!
It tastes delicious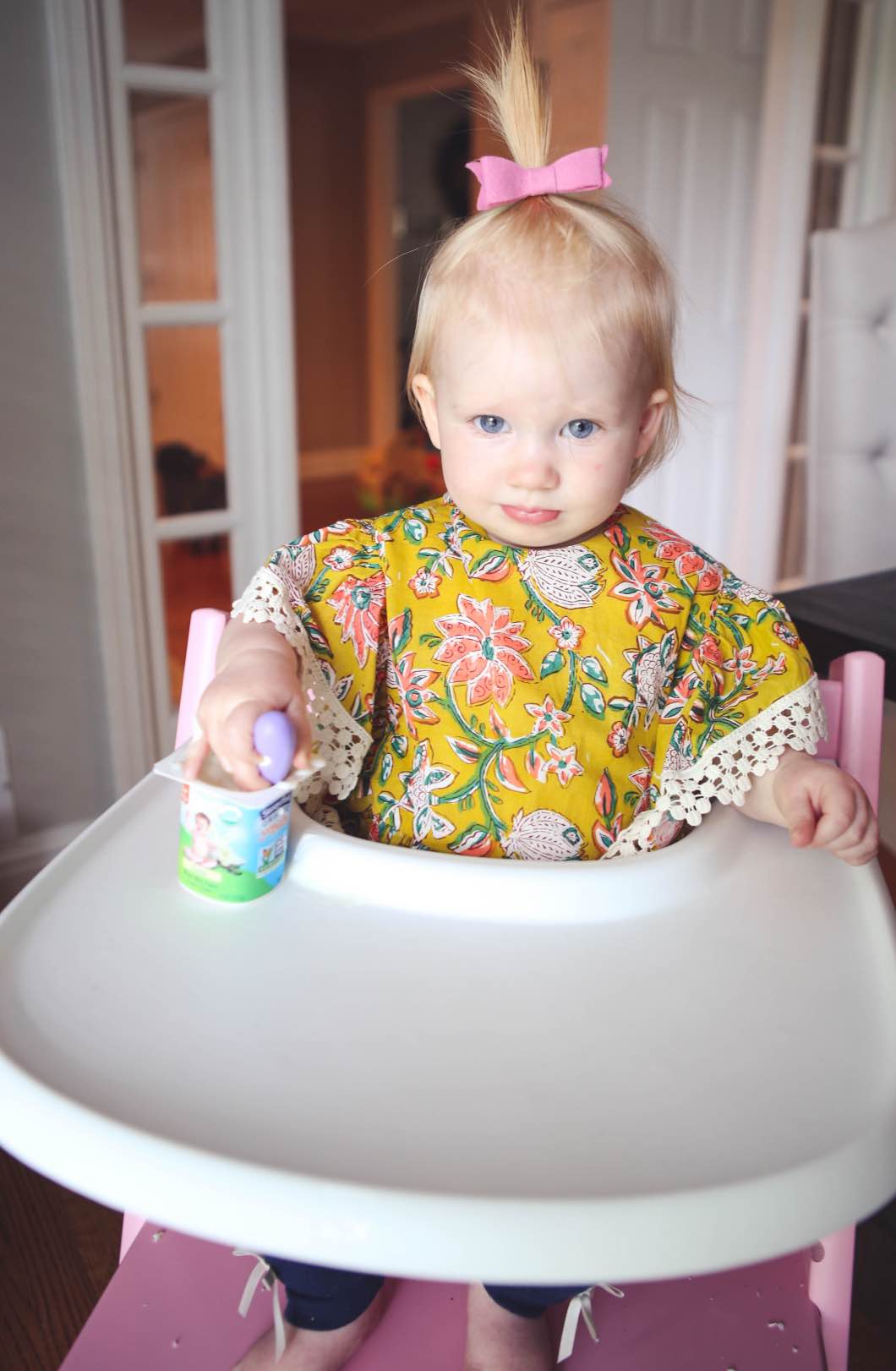 Healthy foods like YoBaby introduce children early to a healthy eating lifestyle! Some other great snacks I'd recommend are:
Fruit! Henley loves pineapple, apples, mangoes, cantaloupe, and grapes (cut of course0.
Dried fruit
Scrambled eggs
Baked sweet potatoes
Chicken quesadilla
Smoothies (she goes NUTS for smoothies)
Pancakes- My mom or I make a batch at the beginning of the week and I'll bring some with me when we go out.
Oatmeal
What are some of your favorite snacks to feed your kids?