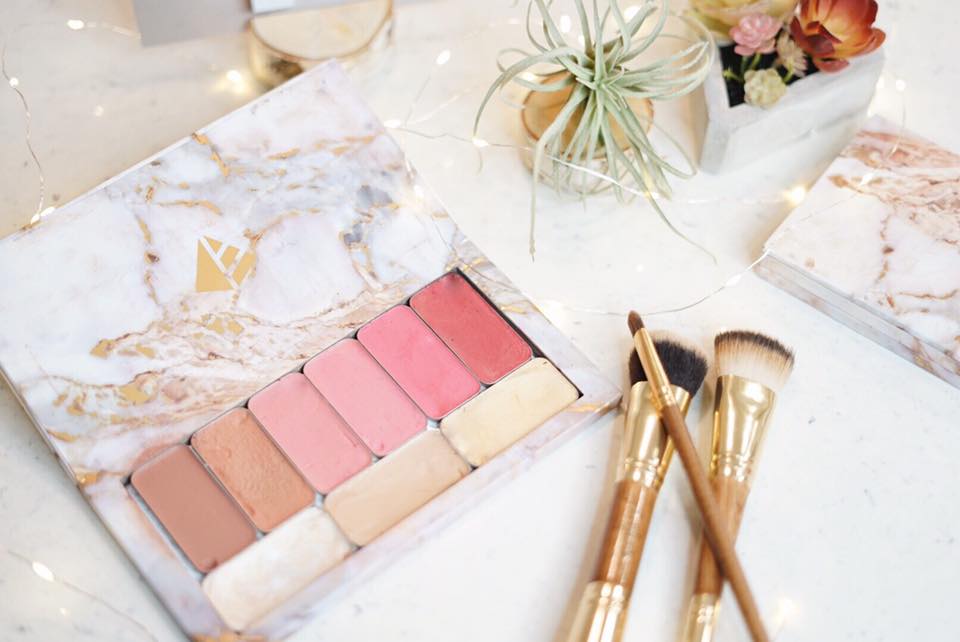 Ya'll know that I love playing with makeup – well I have found a new contouring makeup that I have to talk about. You know the famous makeup blogger Cara from Maskcara? She started her own makeup line: Maskcara Beauty!! Cara was the first blogger I ever started following, and she's the only reason I know how to put on makeup properly. When I heard she started a makeup brand, I had to check it out
Maskcara Beauty Favorites and a Giveaway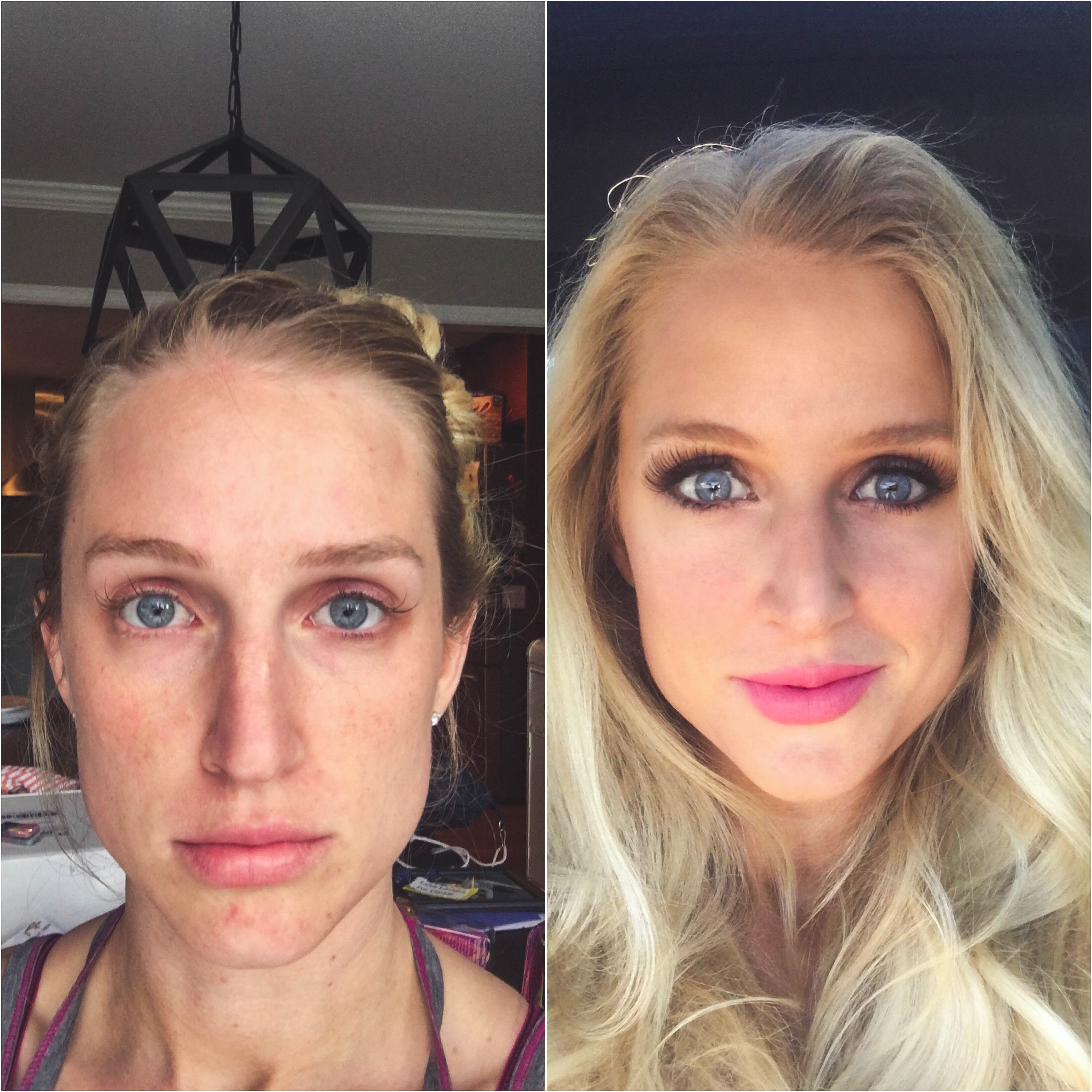 Whoa that's a big difference isn't it? I've been playing around with contouring for years, but I was always using powder shades. I'm gonna be honest, I don't love powder for contouring. It gets in every single nook and cranny and seems to make my skin look more dry than it actually is. Which lead me to try every single primer under the sun to give me that "glow" I see so often on models and celebrities. I didn't realize it was my power contouring shades that were the problem until I tried Maskcara Beauty.
The contouring shades are a creme powder, which I absolutely LOVE! I put a MAC primer on, then use the contour shade Walnut, followed by the highlight shade White Peach. Here is a great tutorial on where to put your highlighter, contour and illuminator (I use Pearl):
The blushes are super fun because you can also use them on your lips! I've really loved playing with the Baby Watermelon Blush. And the brushes- lemme just show you the brushes my friends: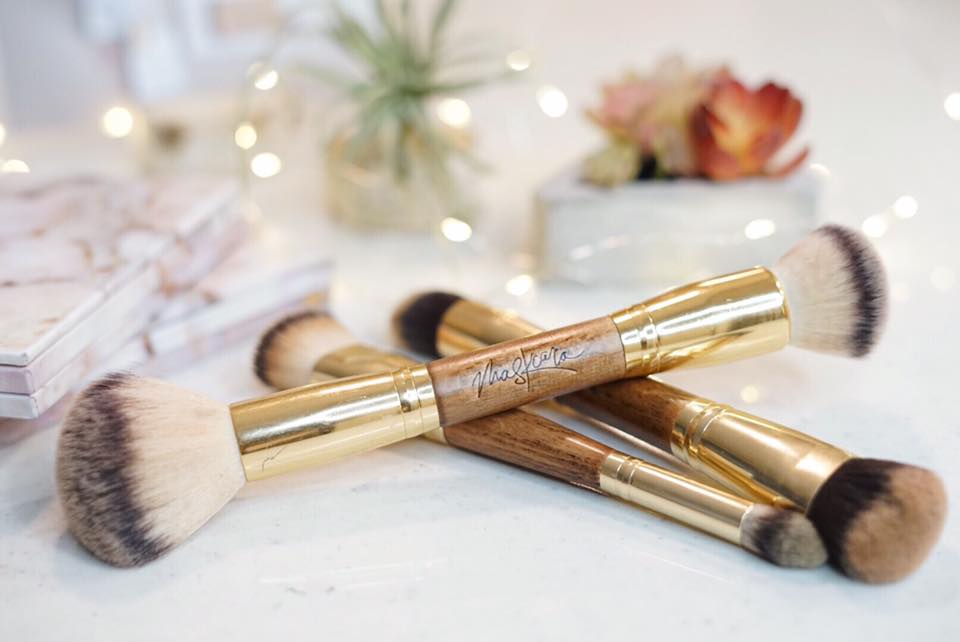 The 30-Second HAC Brush is the best brushed I've ever used, and that's saying a lot as I have my share of brushes. It's perfect for all your HAC-ing needs. I'm also pretty partial to the eyeshadow brush as it's a one-stop shop for all of the contouring I do with my eyeshadow. As such a big fan of Cara's, I knew she wouldn't put a product out there that she didn't love. These Maskcara Beauty products are gorgeous, easy-to-use, and make my skin look dewy and healthy. Claire and I want to share this love of beauty with you all by doing two giveaways! The first giveaway is a custom HAC palette (highlight, contour, illuminator and blush) and my favorite brush the 30 second HAC brush.
The second giveaway is if you want to try the products right now! Go to www.maskcarabeauty.com/happilyhughes and shop away. Right now you'll need to shop singles as we've sold out of the already made palettes. Every $50 order using the party code 1904 enters you in to win a double decker palette AND 4 eye shadows! You can email me at [email protected] for any questions or help you need color matching. I will also be doing an IG live at 12:30 to show you how to properly HAC with these amazing products.
Again thats www.maskcarabeauty.com/happilyhughes
Artist number: 2235
Party number: 1904