Matching Mother Son Outfits with Zappos
This post is sponsored by Zappos. I only work with brands I love, so thank you for helping me support them.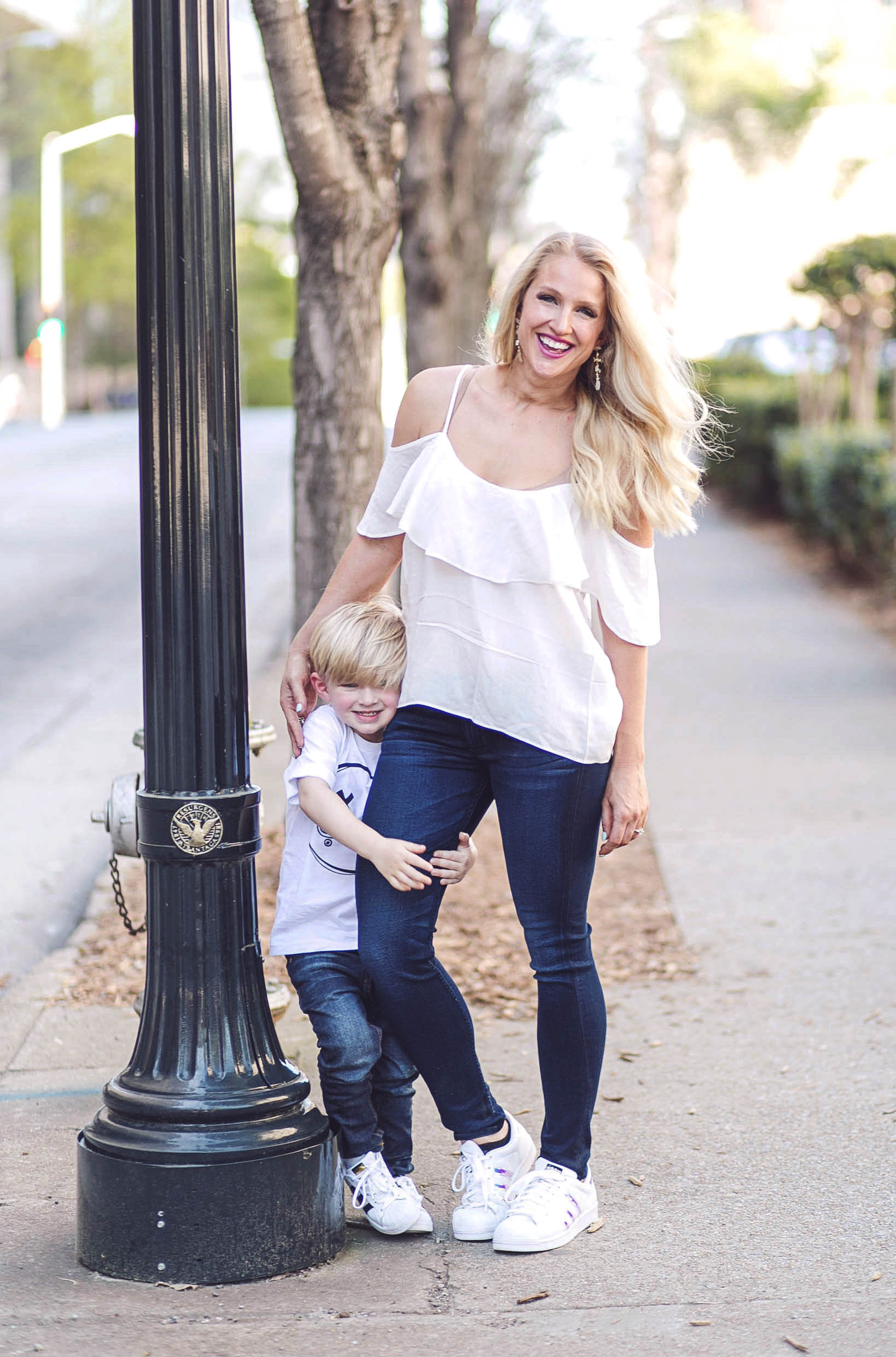 Ya'll know how much I love matching with my littles. Now that Hudson is in little boy clothes we have even more options! We, of course, had to get matching Superstars. But I had no idea that Hudson jeans (a favorite of mine) made clothes for little boys! So we each got a pair of those, along with some white tees. Boom, we have cute
Matching Mother Son Outfits

I've also rounded up more matching mother son outfits that you can wear with your boys below. All of these clothes are from Zappos. As a busy mom, being able to shop online and receive my clothes two days later is a life saver. I also love how easy they are with returns. If it doesn't fit I just send it back and know I'll get a refund asap. Zappos is my number one source for online shopping for the whole family.
I mean, how fun are these? The choices were endless! I found so many exciting options that I'm going to do another blog post about vacation mother son outfits. I know we all have a fun vacation or two coming up, so I'm going to give you some ideas for what to wear. Who else loves shopping on Zappos?