This post is sponsored by Zappos. I only work with brands I truly love, so thank you for helping me to support them!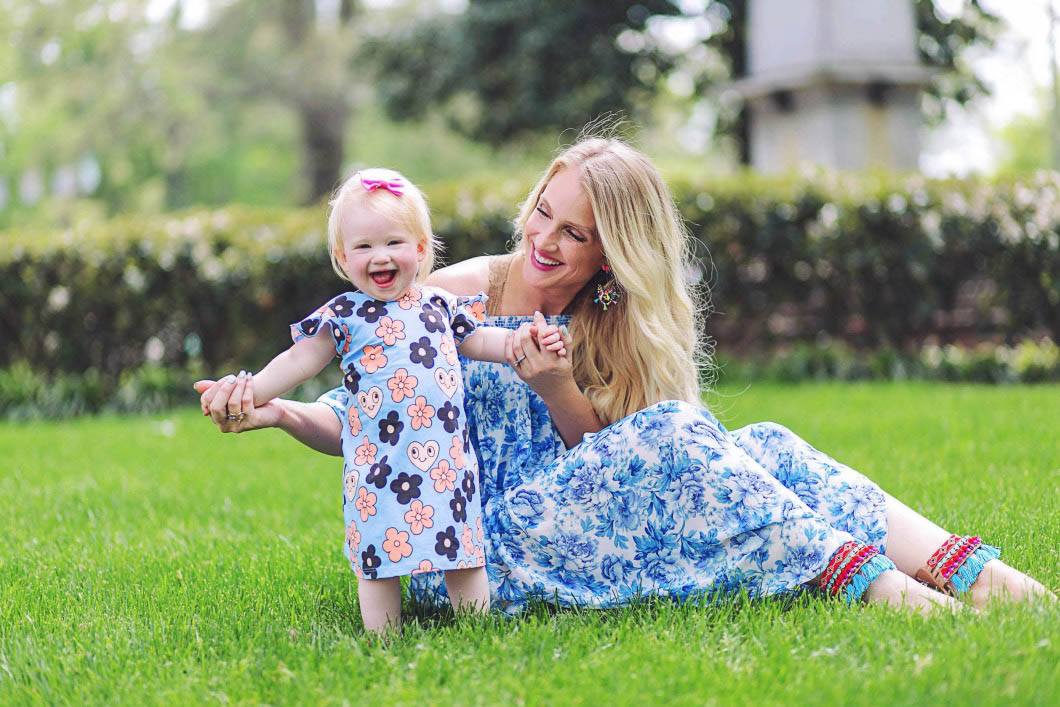 I mean, can you stand that smile? It kills me every single time. That's pretty much her personality in a nut shell. This girl is going to be a party animal! She's also already super picky about what I put her in, so I have to enjoy the mommy and me matching while I can. Both of our dresses are favorites of mine, and our shoes even match! You can shop them all below:
Mother and Daughter Matching Spring Outfits

We, of course, got all of these adorable Spring items from Zappos.com. I LOVE shopping on Zappos as it has all of my favorite brands, and it ships so quickly! I'm sure we can all agree that easy online shopping is where it's at. Henley can't stand dressing rooms and Hudson just wants to run around so I'd much rather order online and get my favorite clothes brought to my doorstep. It's all about simplifying. I also really appreciate Zappos return policy- if you don't like it just send it back! I have never had an issue with a return and their customer service has always been top notch!