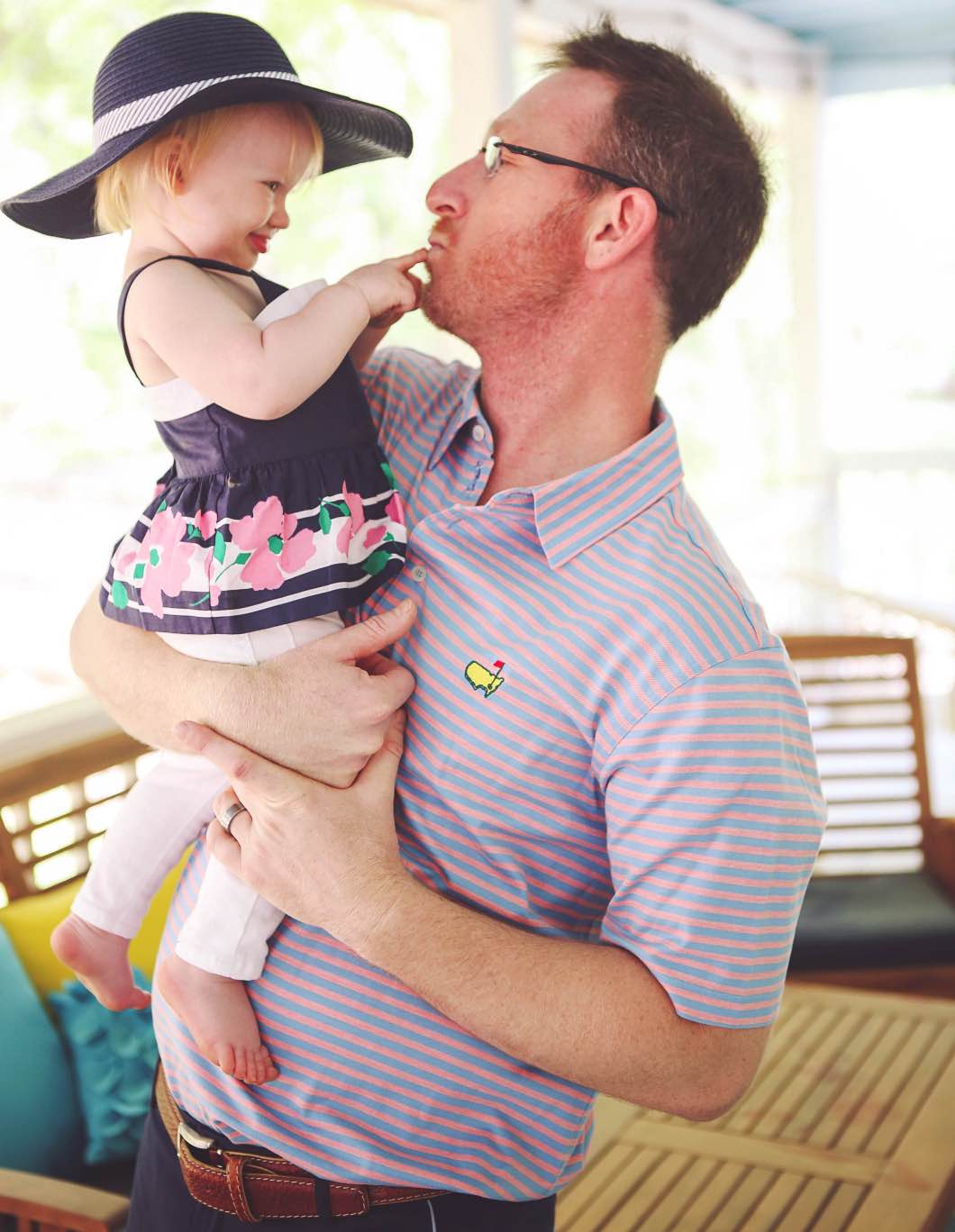 Ya'll know that I love dressing Miss Priss here up. I mean, how could I not? That big belly and those sweet little arm rolls. They're just begging for cute clothes. One store I can't keep away from is Janie and Jack. Have you seen their Spring/Summer 2017 releases? It is adorableness overload!
Toddler Girl Spring Looks 2017
This Janie and Jack jumpsuit jumped out at me right away. The palm leaf print, the little cinched waist, and those bows over her shoulders. It is everything I could want in little girl clothes. We got so many compliments on this outfit!
This sun hat and peplum top though. I mean, it is the perfect Spring outfit! I can see Henley wearing this to a Kentucky Derby party too. I'm definitely going to buy her some more of these hats, as they're one of the only things she'll keep on her head. She pretty much cheesed hard all day while wearing this. I'm pretty sure she knew how adorable she looked!
Here are some of my other favorites from Janie and Jack:
Orange and Pink Striped Dress
Chartreuse Floral Ruffle Dress
Straw Tassel Tote
Lemon Rashguard
Green Eyelet Dress
Button Canvas Short
Cap Toe Espadrille
ALL of the bow headbands. All of them.
What is your favorite item from Janie and Jack?