Mom and Baby Workout with Zappos
This post is sponsored by Zappos. I only work with brands I love, so thank you for helping me to support them.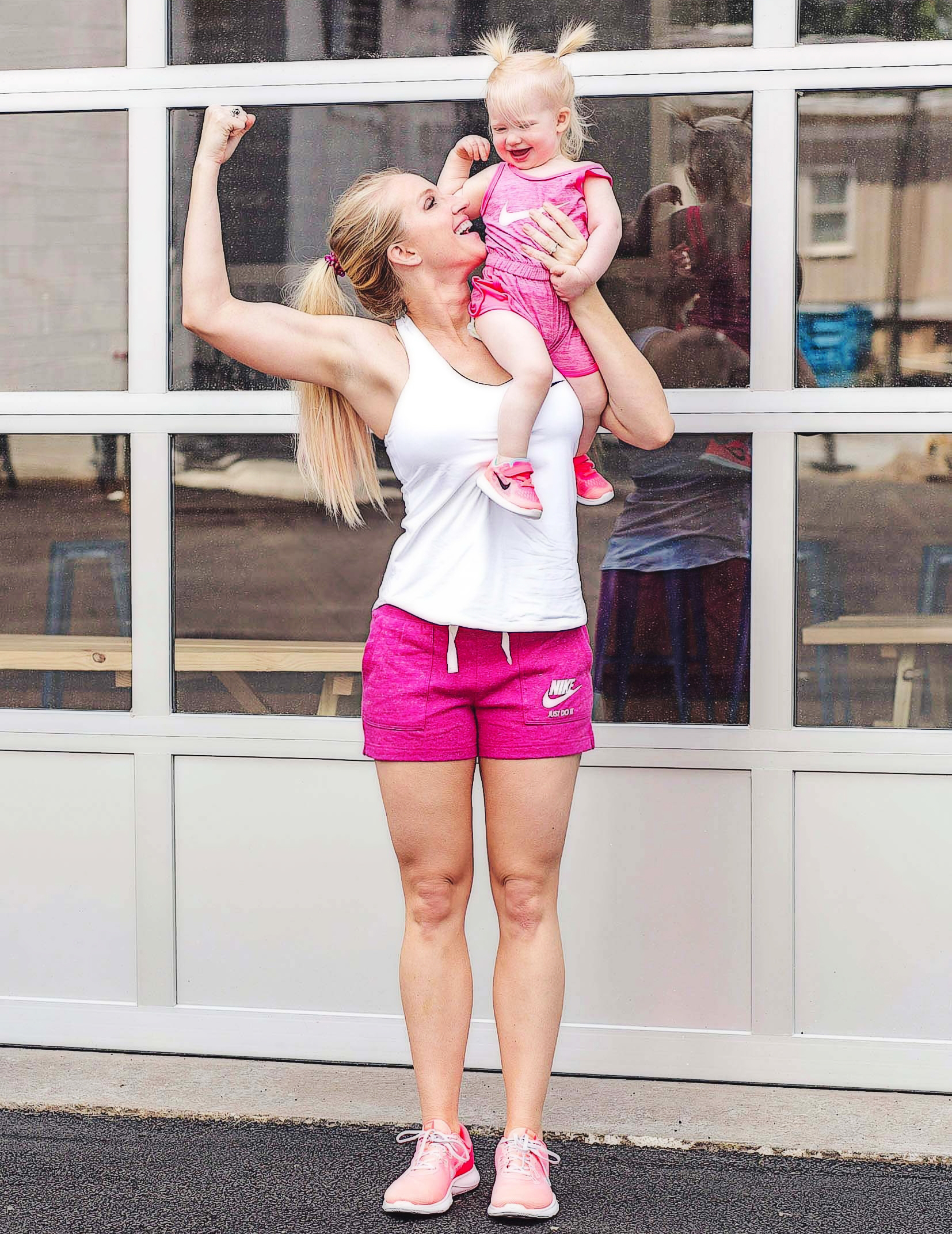 Ok so these are some of my absolute favorite posts to do: mom and baby workout! They're few and far between because one of the two has to be cooperating with me. Thank goodness Henley was behaving for this one. Here is a full body workout you can do at home with your baby or toddler!
Mom and Baby Workout At Home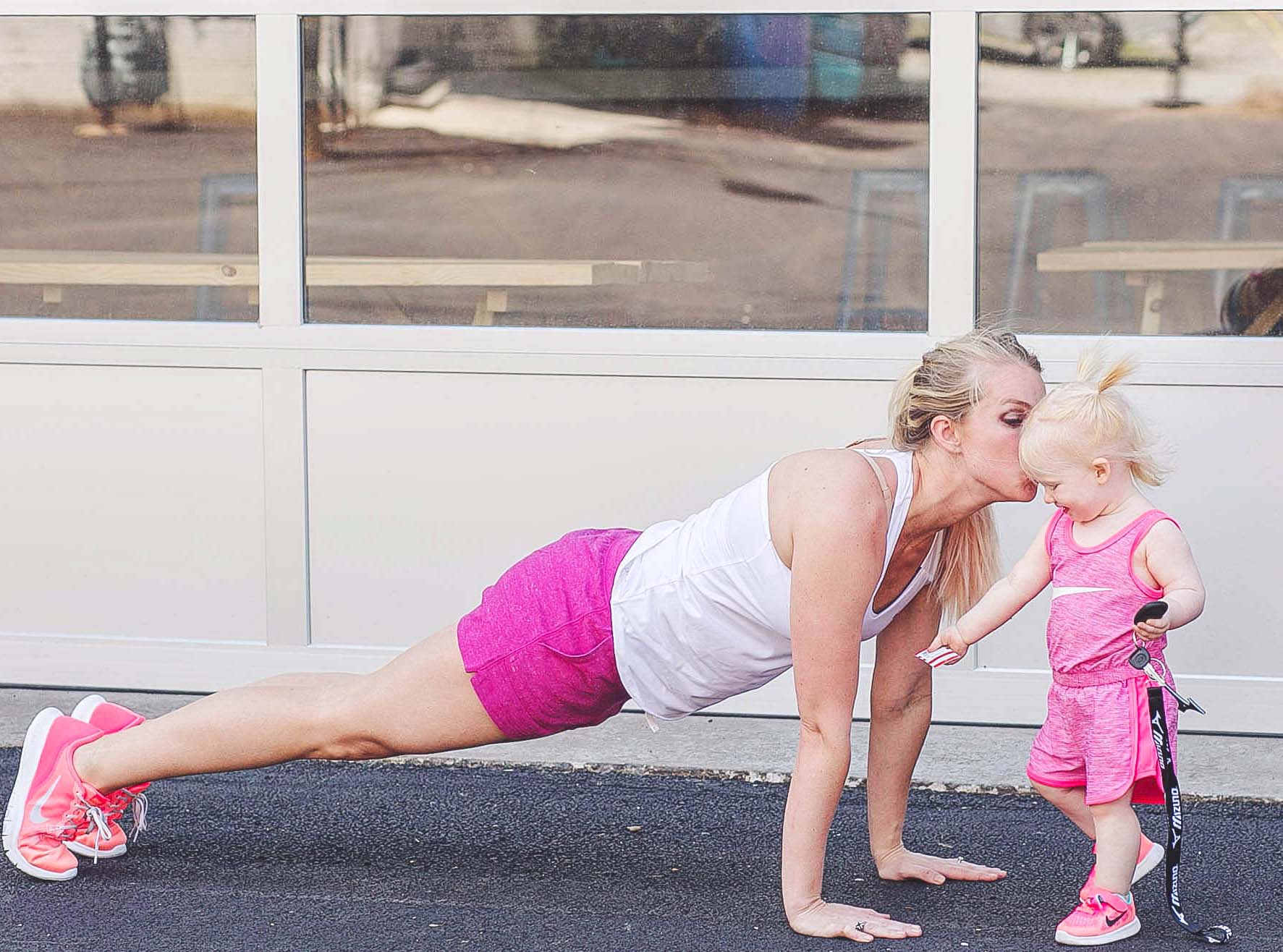 Plank for one minute. If baby or toddler wanders too far, chase after them in plank stance. It's a great workout!
2. Lunge while holding baby cross body for one minute. If you want to add difficulty, twist your torso while you lunge.
3. Squat for one minute. Depending on baby's age, you can either hold him/her cross body as shown with the lunges above, or you can put him/her on your shoulder.
4. Full crunch. Make sure to focus on bringing your belly button to your spine.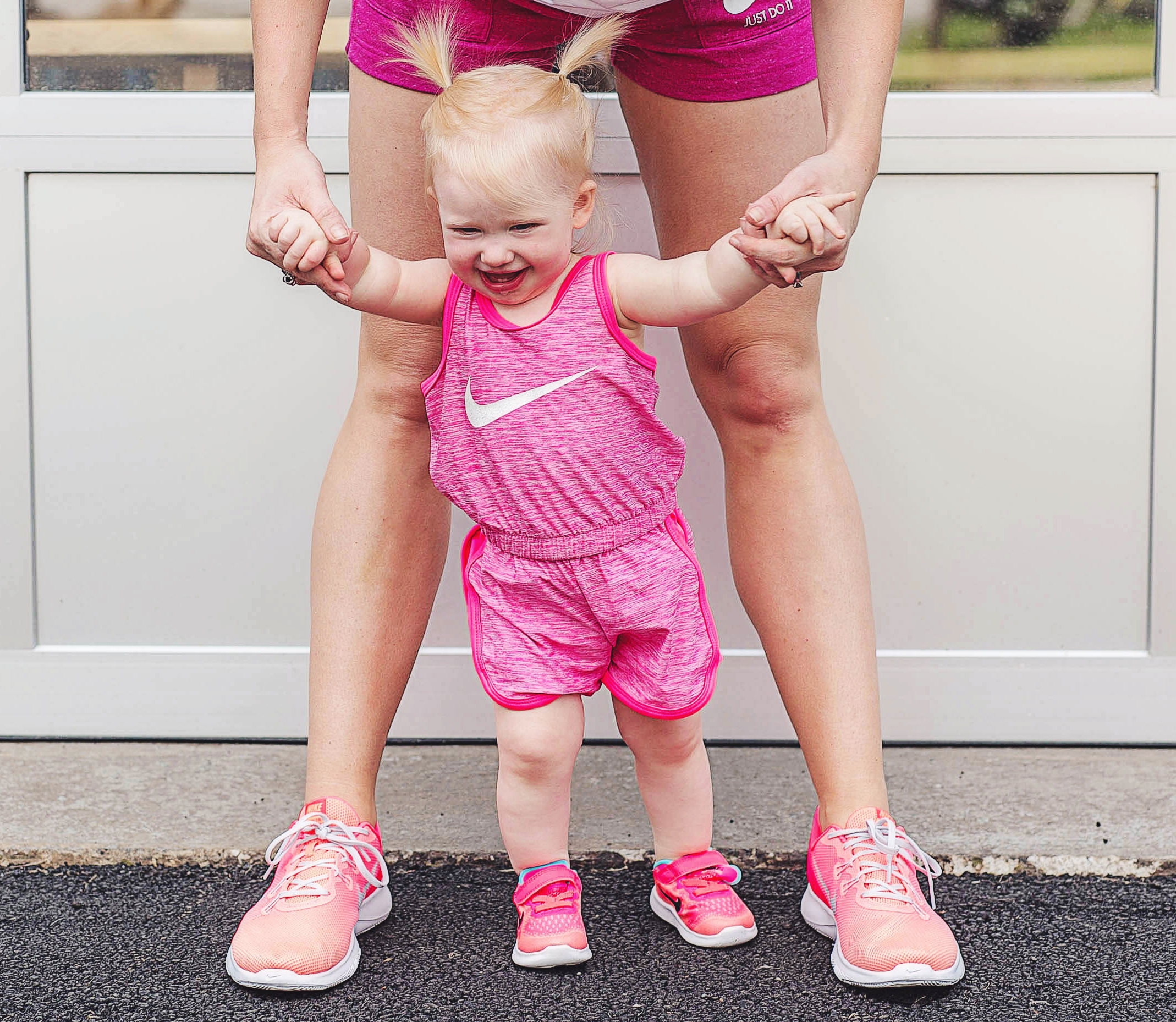 Do this circuit 3 times and you will be feeling the burn of this awesome mom and baby workout!
I got Henley and I's matching outfits and sneakers from Zappos. I honestly didn't know Zappos had such a robust catalogue of workout gear! Nike is obviously a favorite of mine, but I also enjoy Alo, Lorna Jane, and Onzie. They had so many fun combinations to shop and I got everything in two days. I LOVE using Zappos for those exact reasons- easy online shopping, quick shipping, and fantastic customer service.