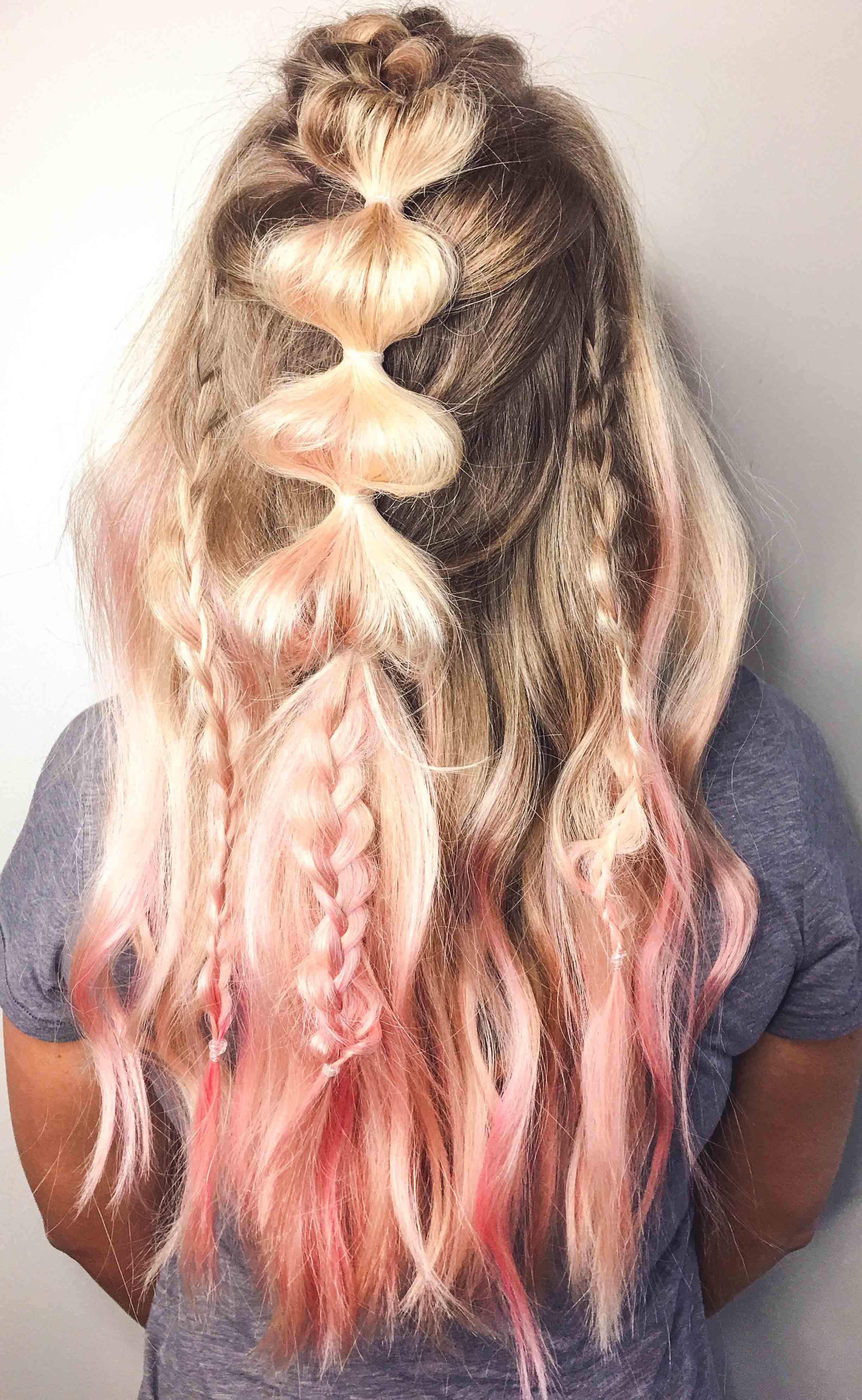 Ya'll know how much I love my unicorns!! Which is why I had to go full on with my unicorn hairstyle. I actually wanted to dye my whole head pink but my stylist, Christina at Fifth and Mae Salons, said absolutely not. So we met in the middle and found this fantastic pink hair wash. I've been using it for the past two months and it: lasts 4 washes, doesn't change my actual hair color, and fades to the prettiest rose gold! Here is my tutorial on how you can get this awesome pink balayage, as well as the braid Christina did in my hair for the ultimate unicorn hairstyle!
How-to Unicorn Hairstyle
First, you need to get that pink dye (or whatever color you've chosen) into your hair! I chose to go into my salon as I am a rookie when it comes to hair dyeing. If you have faith in your own abilities however, here's a great tutorial on how you can apply the color.
Afterwards, Christina trimmed and styled my hair. She then dutch braided the top middle of my hair and tied it off with a clear elastic. After some hairspray, she "fluffed" the braid by pulling on the sides to make it more voluminous.
To make the bubbles in my hair, she fed in a little hair from each side and then pulled it out a bit to get extra volume. Each "bubble" is also tied off with a clear elastic. To add some extra va-va-voom she finished off the main style with a braid and added two side braids! Again, make sure to fluff for volume! And voila! The perfect unicorn hairstyle!
You can find Fifth and Mae Salons: