This post is sponsored by Premier Protein. I only work with brands I love, so thank you for helping me to support them.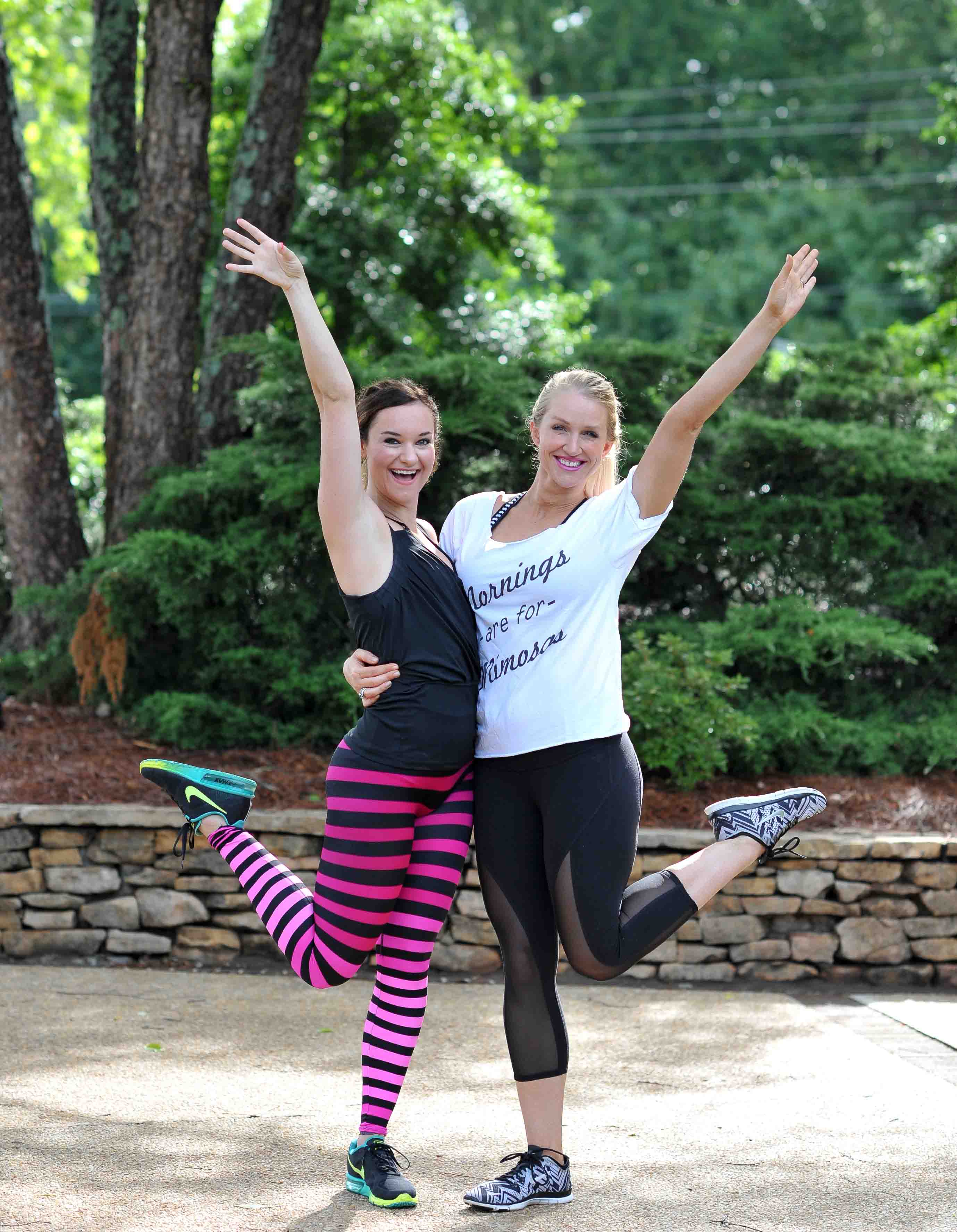 With summer being here, that means a lot more time outside! Why not partner up with a fellow mom to workout while your kids play? Or meet up with a friend after work and kick each other's booties? I've partnered up with Heather from My Life Well Loved to give you these kick butt partner ab workouts!
Partner Ab Workouts with Premier Protein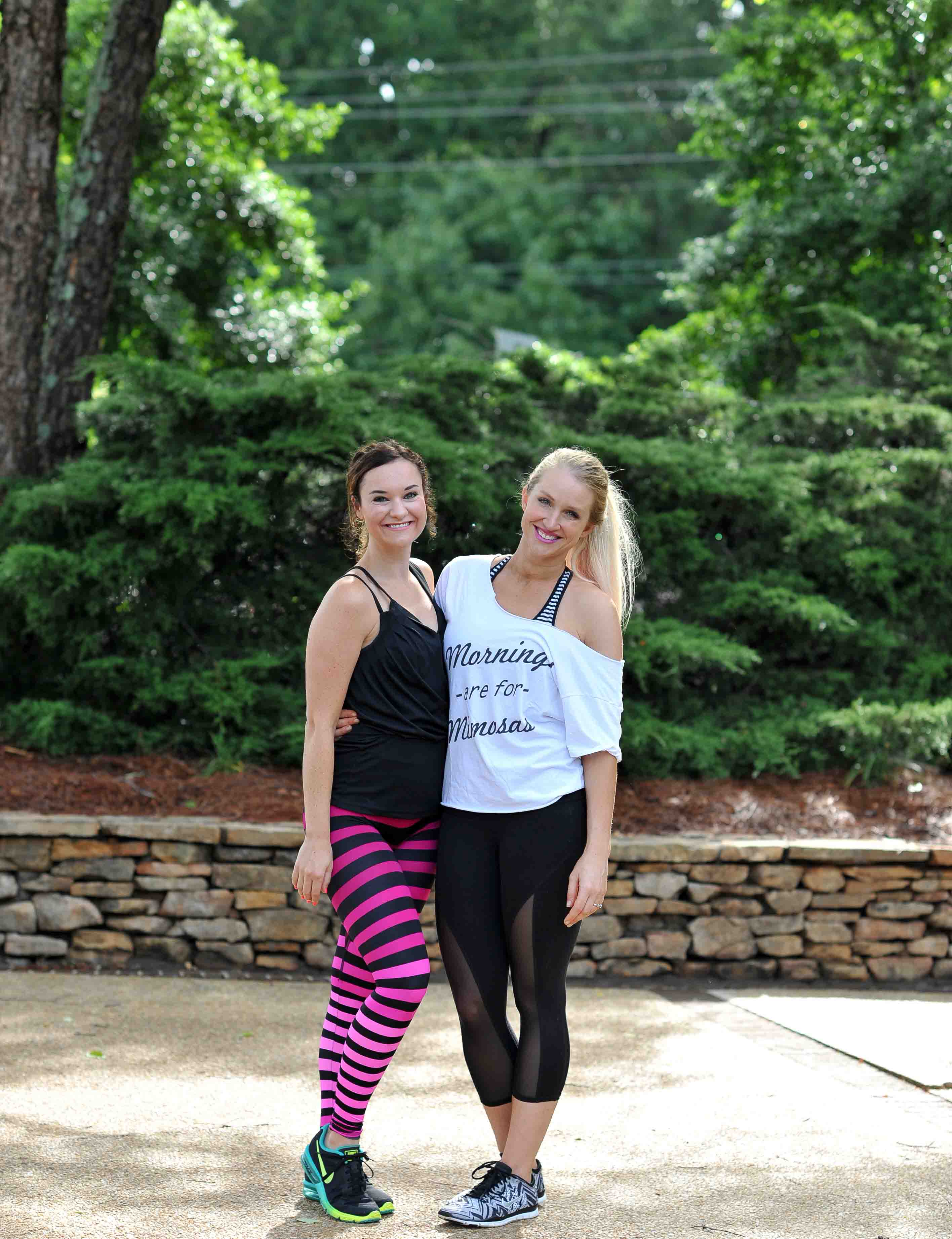 To do this workout you need 1 friend and one 10 pound weight, diaper bag or heavy purse.
1. Leg Throw Downs– Have one person standing while the other lays down at his/her feet. The person laying down will bring their legs up to a 90 degree angle and the person standing will throw them down. This is a GREAT full abdominal workout! Do 20 reps.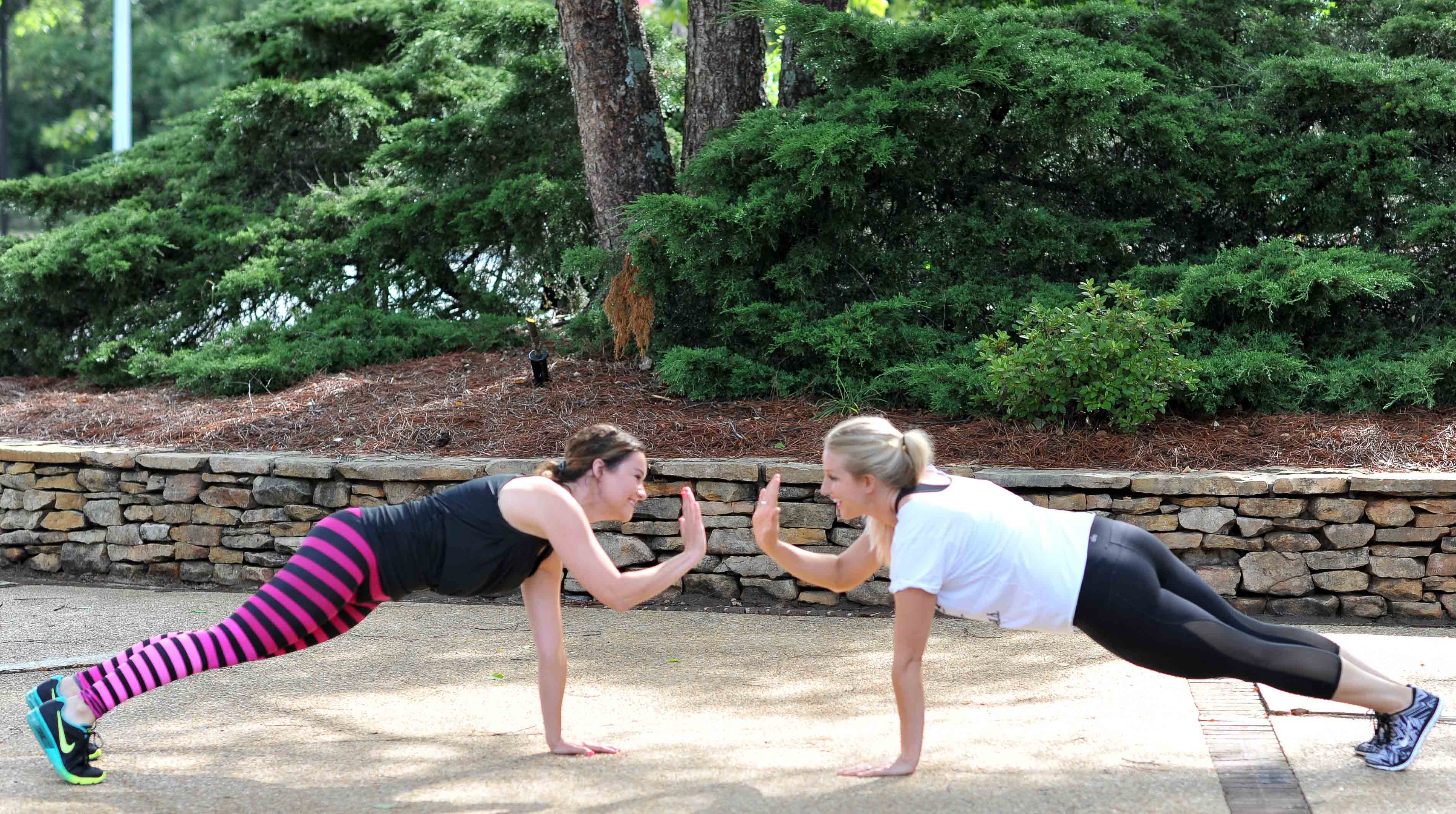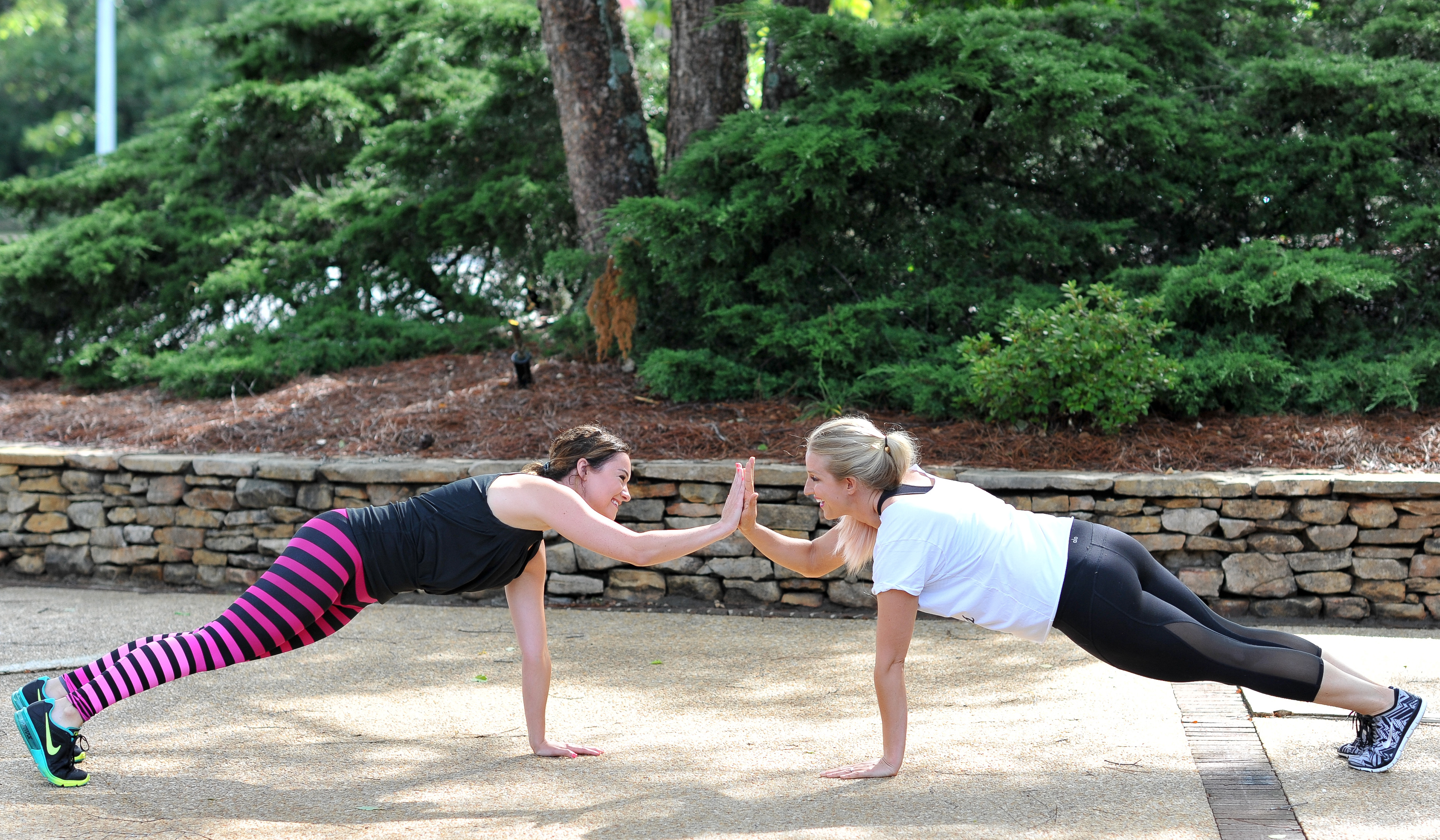 2. Plank high fives- high five alternate hands for one minute.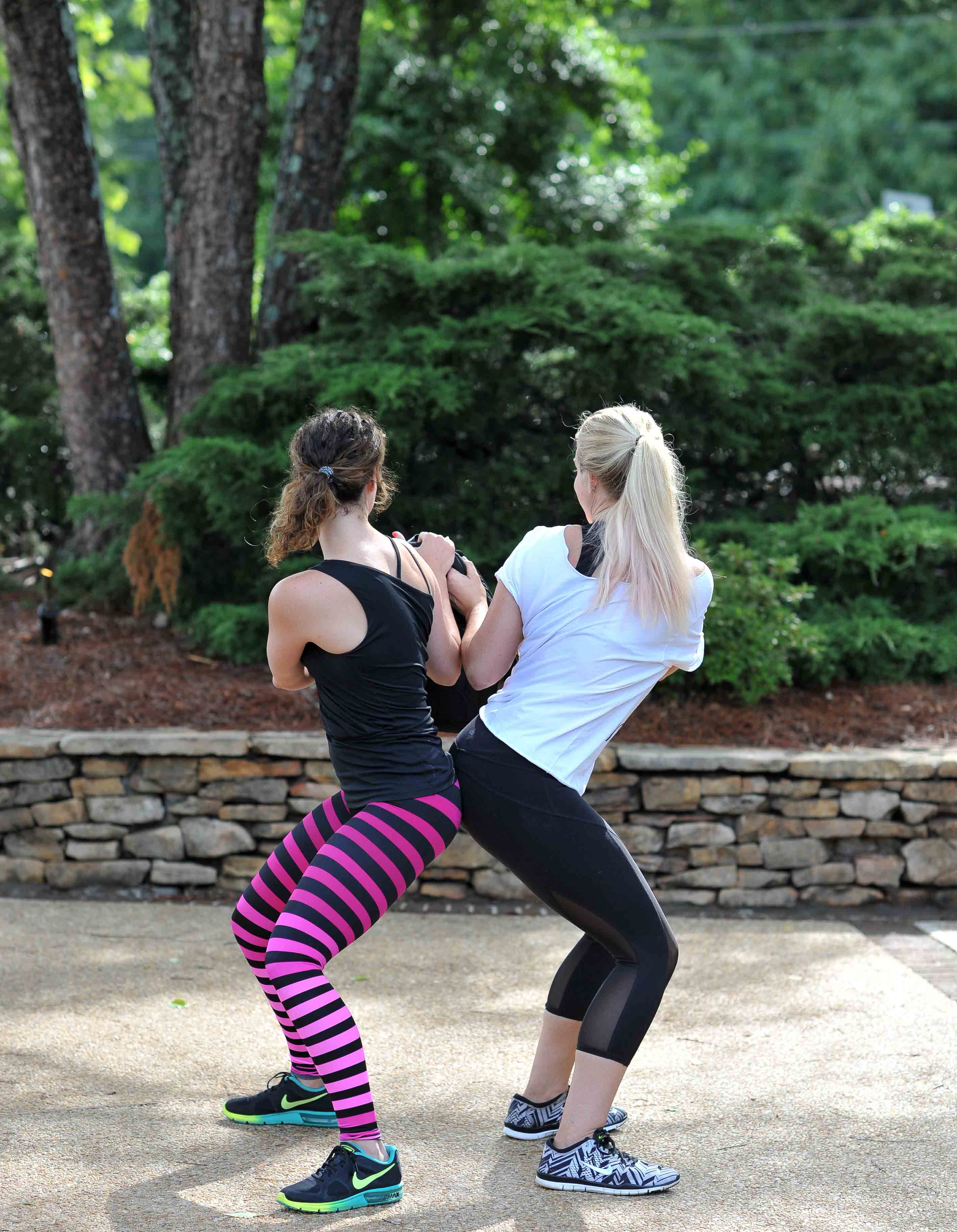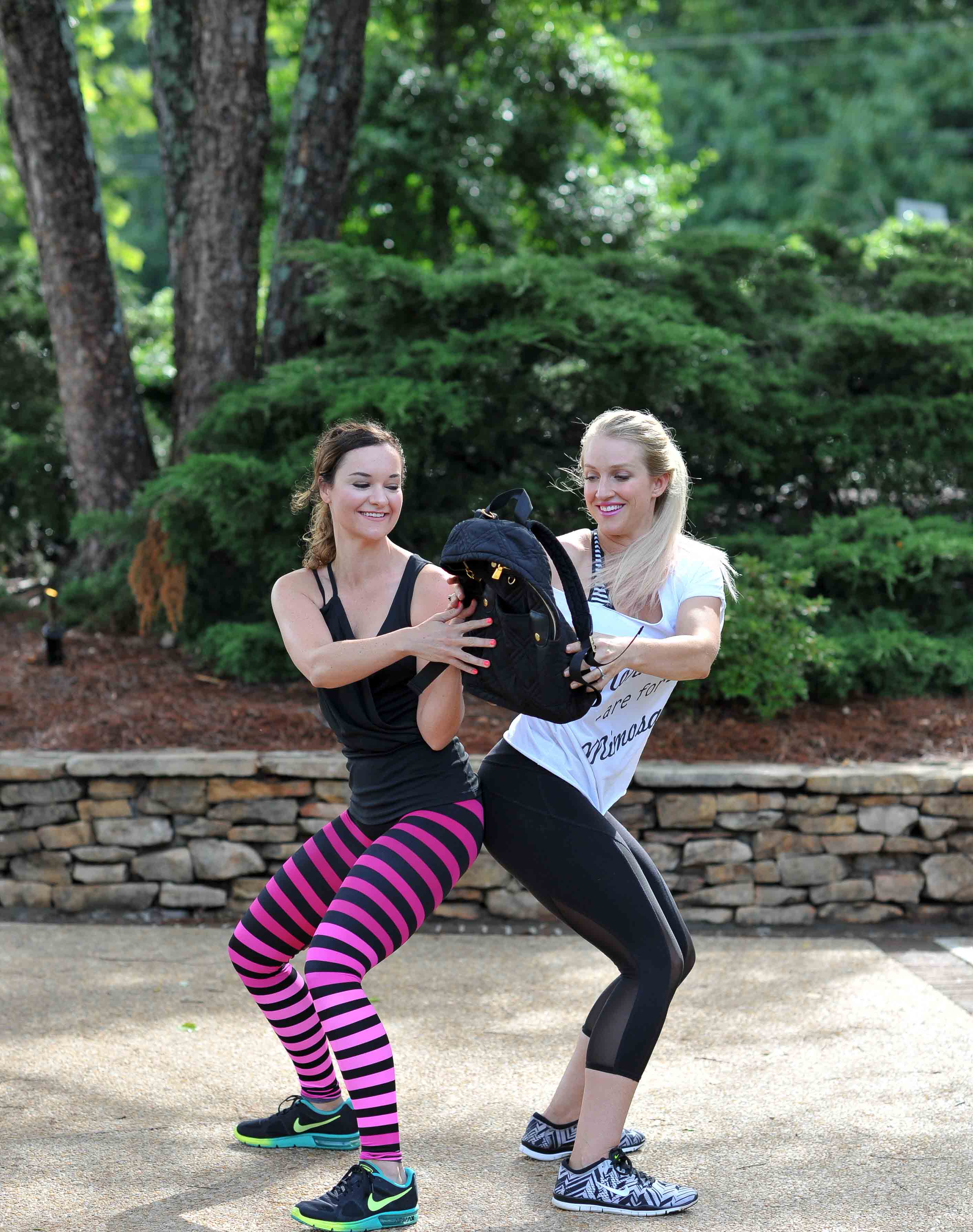 3. Weighted back-to-back twists– this is where your weight or heavy bag comes in! Stand back to back and pass the weight back and forth. Do this for one minute.
*Do at least 3 circuits*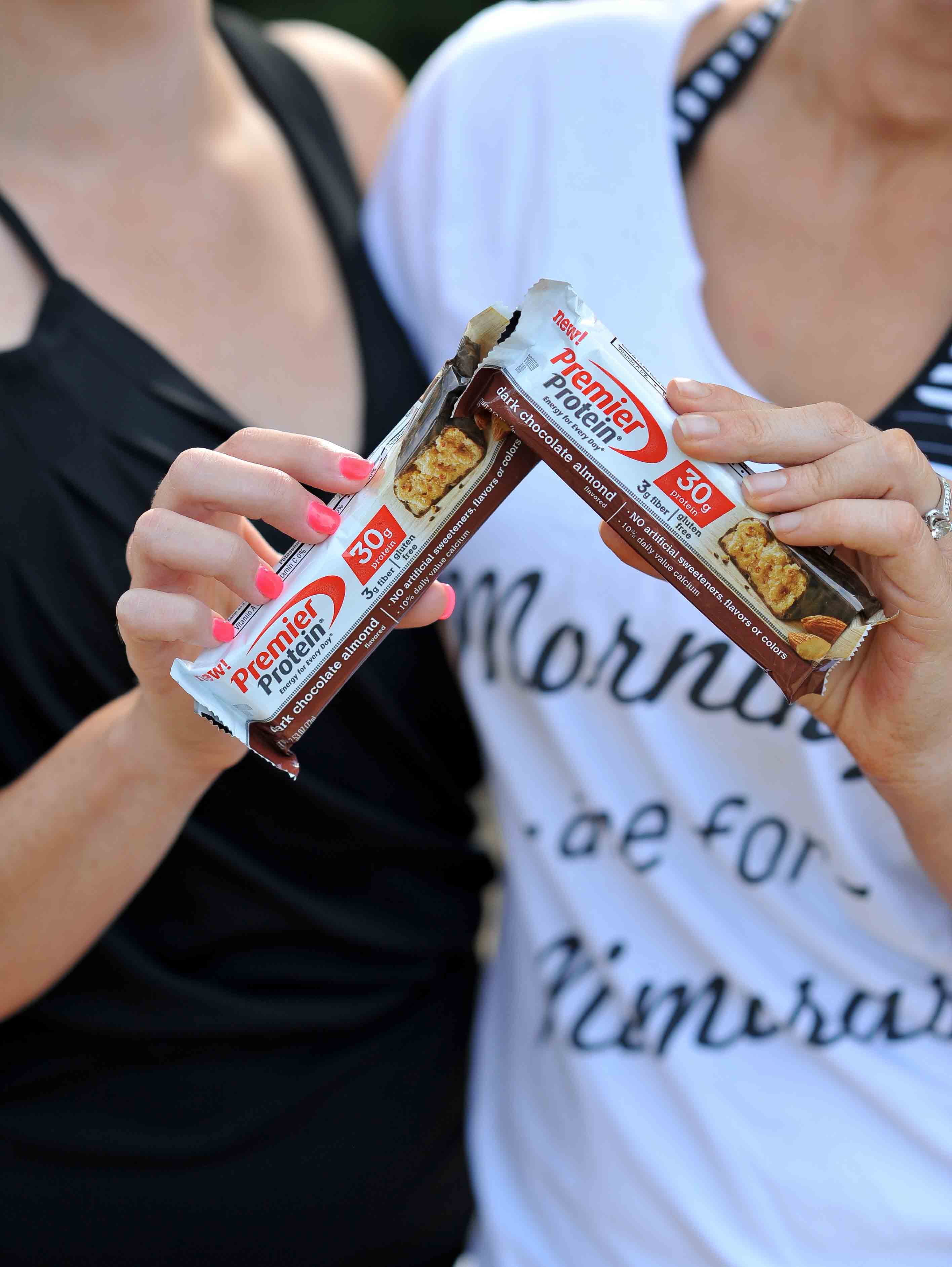 As busy women, we all need a healthy snack for on-the-go. I always have a Premier Protein bar in my purse! These protein bars contain 30 grams of protein, lots of calcium, and 3 grams of fiber. With that much protein and fiber, you stay fuller longer. I also love these bars because not only are they delicious AND healthy, but they're devoid of high fructose corn syrup, artificial colors and flavors. I know that I'm giving my body the best nutrition when I feed it Premier Protein. If you need some recommendations for flavors– I highly recommend the: Chocolate Peanut Butter, Yogurt Peanut Crunch, Peanut Butter Caramel FIBER and the Salted Caramel.

What is your favorite Premier Protein product??