This post is sponsored by Zappos. I only work with brands I truly love, so thank you for helping me to support them.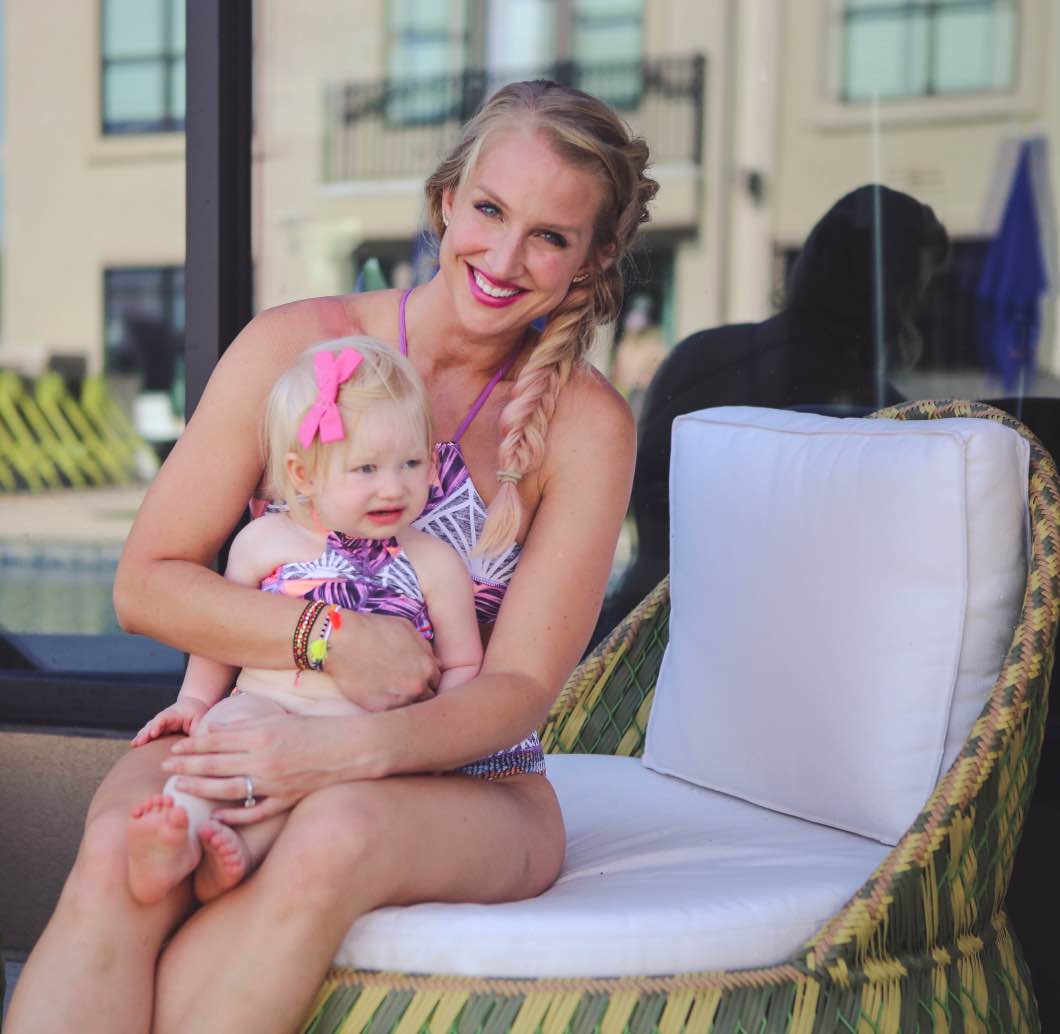 Now that it's officially summer let's talk matching swimsuits! I found WAY too many fun mother/daughter matching suits at Zappos and thought I'd share. Please forgive me now for spending your money for you 😉
Mother Daughter Matching Swimsuits
My Bikini and Her Bikini
We'll be spending a lot of our time at the beach or pool this summer, so you know I had to get some matching swimsuits for Henley and I. I feel bad for my husband, I honestly do. He had no idea how obsessed with matching her I'd be! But my girl mamas know, it is SO fun! Here are some of the adorable matching swimsuits I found for moms and daughters:
The bathing suits Henley and I can be found here and here. As always, we ordered our suits from Zappos.com. All of the items in the collage above are also from Zappos! Not only do they have the best selection, but I get my orders in two days. It's honestly saved me on numerous occasions when I've needed a last minute outfit for a trip or event. Not to mention how often these kids grow out of clothes! Instead of having to drag two children to the store, I just order from Zappos and get it two days later. I've also always been extremely happy with their customer service. Although it's been rare, if I've needed to exchange or return something it was easy and simple to do so! You can even call their customer service line 24/7 365 days a year.