This is a sponsored conversation written by me on behalf of Wet Ones® Hand Wipes. The opinions and text are all mine.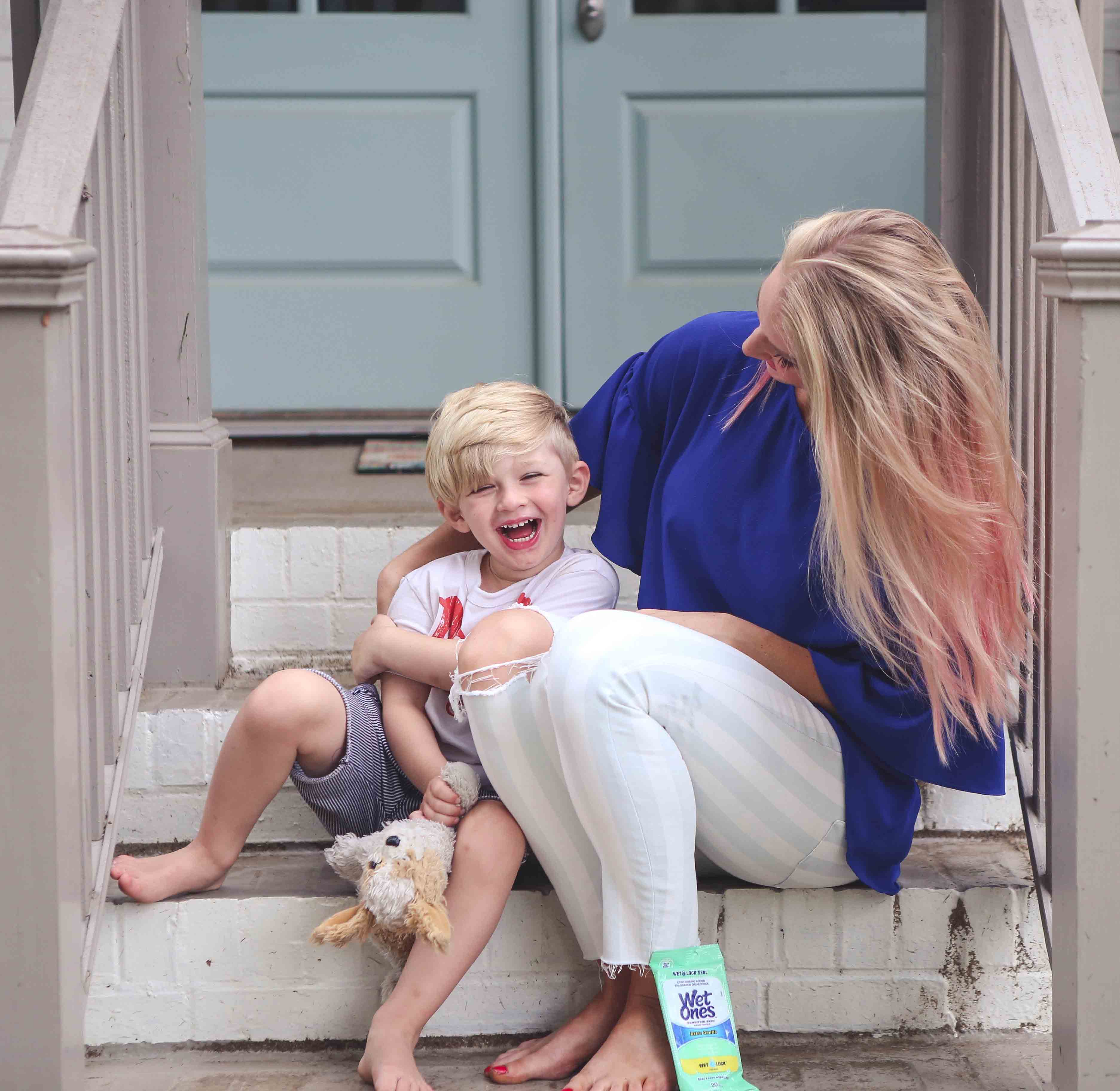 Ya'll, this summer is going to be BANANAS. We have SO much planned. This month we're hitting Gulf Shores, Alabama and London. The following month we're doing a full week of Orlando fun. And August we plan to head back to 30A for more beach excitement. For all of this sun, fun and travel I need one very important item in my purse as I'm traveling with kids:
Wet Ones® Hand Wipes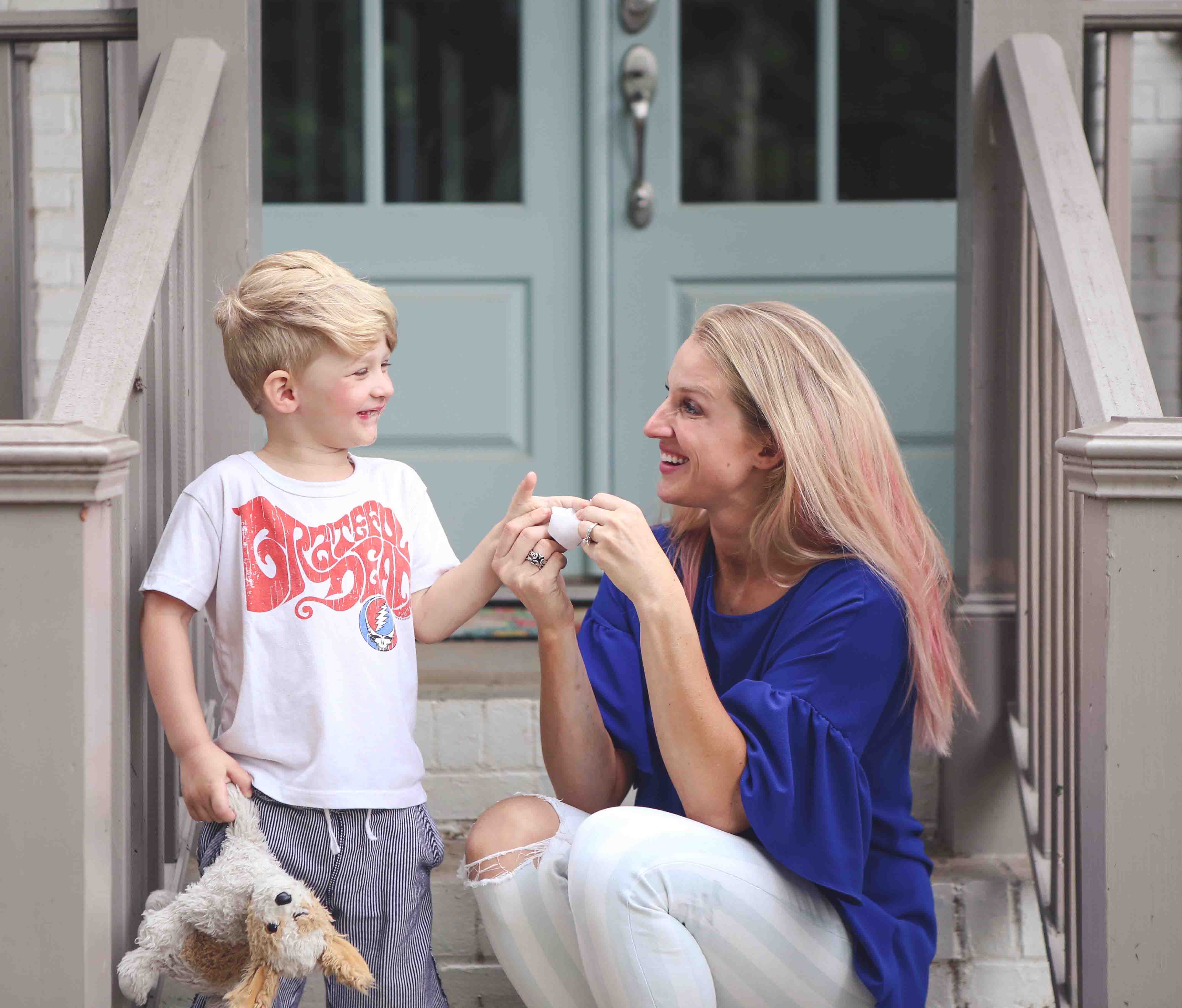 We've talked before about how absolutely messy Henley is and how absolutely clean Hudson is. Hudson cannot stand a mess and Henley thrives in it. The fastest way to have a meltdown while we're traveling with kids is for Henley to cause a mess that bothers Hudson. No thank you. So I always carry Wet Ones® Hand Wipes with me wherever I go. Let me count the ways I've been able to clean up and sanitize while on vacay traveling with kids: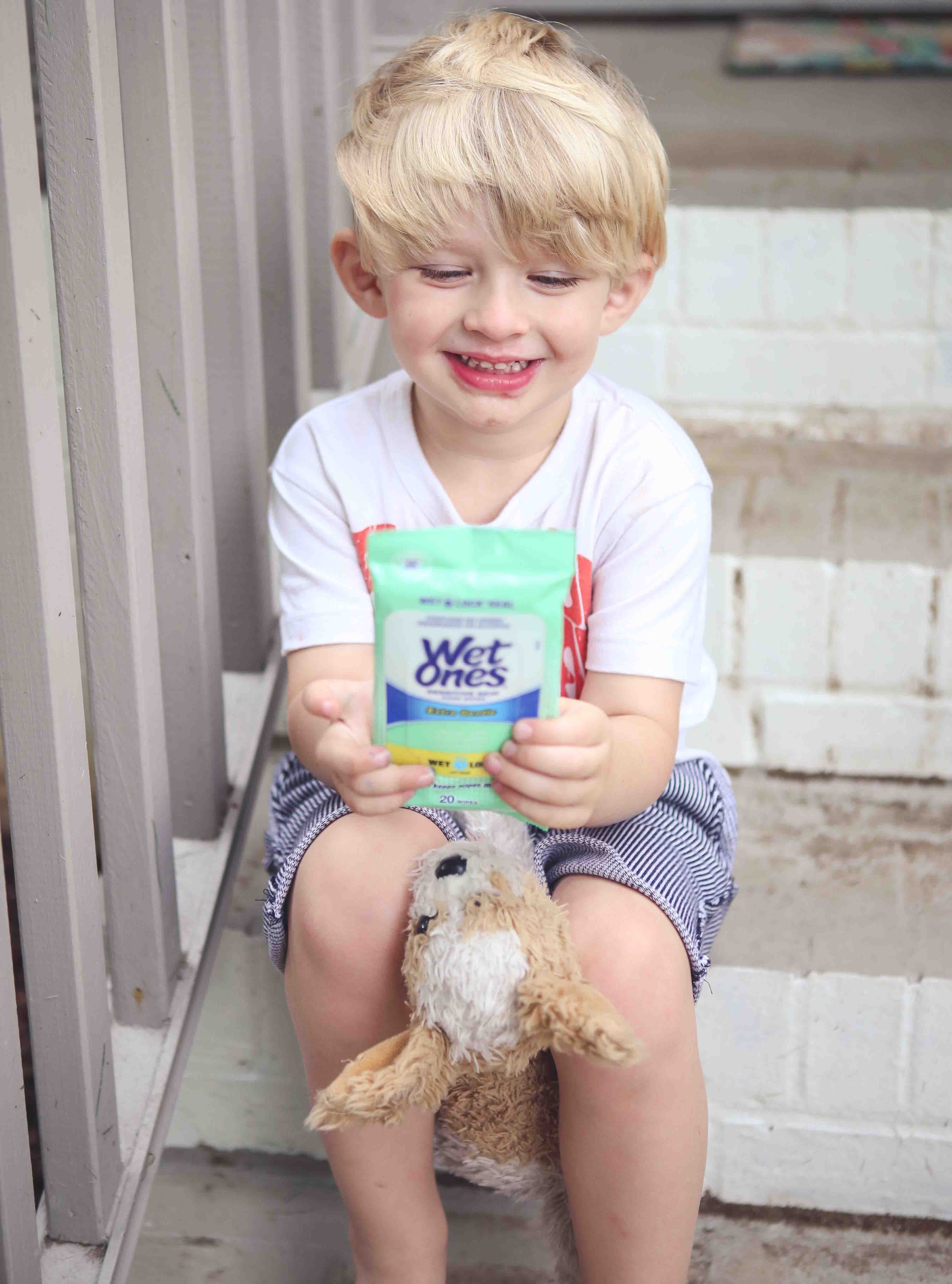 Sand- Hudson cannot stand having sand on his hands when we leave the beach so I pour a little baby powder on his hands then wipe them clean with a Wet Ones® Hand Wipe.
Before and after eating. If we're out and about I use Wet Ones® Hand Wipes to clean the kids' hands. This cuts down on nasty bacteria on their hands.
Airplanes- I wipe off the kids' hands after touching the seats with Wet Ones® Hand Wipes! Those things are DIRTY!
Pretty much anything Henley gets into, we make sure to use Wet Ones® Hand Wipes before she does. She really loves to rub her food into her hair and on her legs. If it's a long flight or car trip I bring the big canister with me.
Hiking- we love to hike by our house so I, of course, bring Wet Ones® Hand Wipes to wipe the kids' hands off after we're done.
Wet Ones® Hand Wipes have come in handy on SO many occasions, especially with this fast moving family. I will always carry Wet Ones® Hand Wipes with me to keep our gang as clean as possible. Wet Ones® Hand Wipes great because they are antibacterial and kill 99.99% of germs. They are tough on dirt and gentle on skin. They have aloe in each wipe making them easy on even the littlest hands. They are the perfect way to clean hands when water is not available!
Other items I recommend for traveling with kids are:
Baby Powder
Tissues
Bandages
Hydrogen Peroxide
Cotton swabs
And that, ladies and gentlemen, is how you have fun traveling with kids and keep them clean! Right now Wet Ones® Hand Wipes is having a Summer Fun Giveaway! You could win instant prizes! Daily grand prize of $100 Summer Fun Cash Virtual Card and 15 daily first prizes of $12 e-Movie cash certificate. There are two ways in enter, through www.WetOnesSummerFun.com or text the word "wipes" to 86677. No purchase is necessary. The giveaway ends on 6/28/17 and you must be 18 to enter (19+ in AL & NE). For full rules, please visit www.WetOnesSummerFun.com.