I am not a healthcare professional. If you are experiencing anxiety, please talk to your doctor about it!
I haven't talked about this much on my blog and now I'm wondering why. The whole point to starting this space was to connect with and help other women. I know there's a stigma around women and anxiety and I absolutely hate it. But since I haven't talked about it, I feel like I'm also progressing that stigma. So here it goes: My name is Jessica Hughes and I have anxiety. That's not so hard to write.
My Journey with Anxiety: 10 Ways to Deal With Anxiety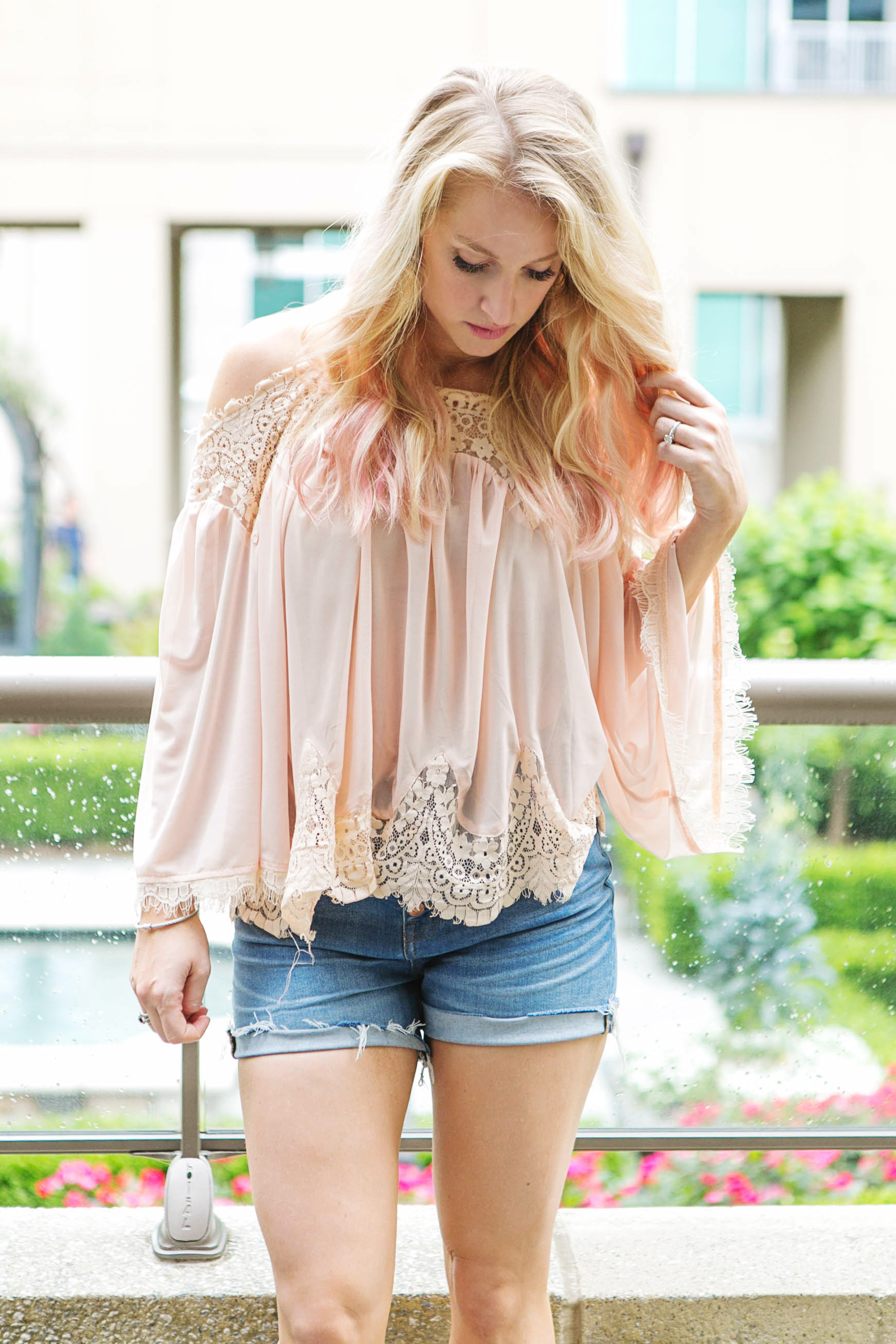 This is what I've learned from dealing with this dealing with anxiety for so long: it can be genetic. My mom and her side of the family have a history of it. It's also hard to diagnose. When I experienced severe anxiety in high school it wasn't often talked about. I didn't know who to turn to or what to do. Thank goodness my parents were understanding and loving throughout. It's debilitating: I dropped out of college for a semester because my anxiety attacks got so bad. I mean dropped all of my classes and moved back home kind of drop out. If you know me at all, you know that kind of surrender is so unlike me.
So here'e the gist of it: I have anxiety. I've had anxiety attacks since I was at least 11, maybe earlier. It's especially bad when I'm hormonal (think period, pregnant or postpartum). I've been on medication for my anxiety attacks since I was 19 (when I dropped out of school). I've handled my attacks pretty well since then, give or take a couple of episodes. Just a couple of weeks ago I was in the throes of a particularly bad episode. The racing heart, the feeling of your stomach falling out of your butt, the constant adrenaline rush… It's awful!!!! After talking to a therapist and taking medication (I'm on Pristiq, Lexapro made me gain 25 pounds and totally zone out) I've found these 9 ways to deal with anxiety help me the most: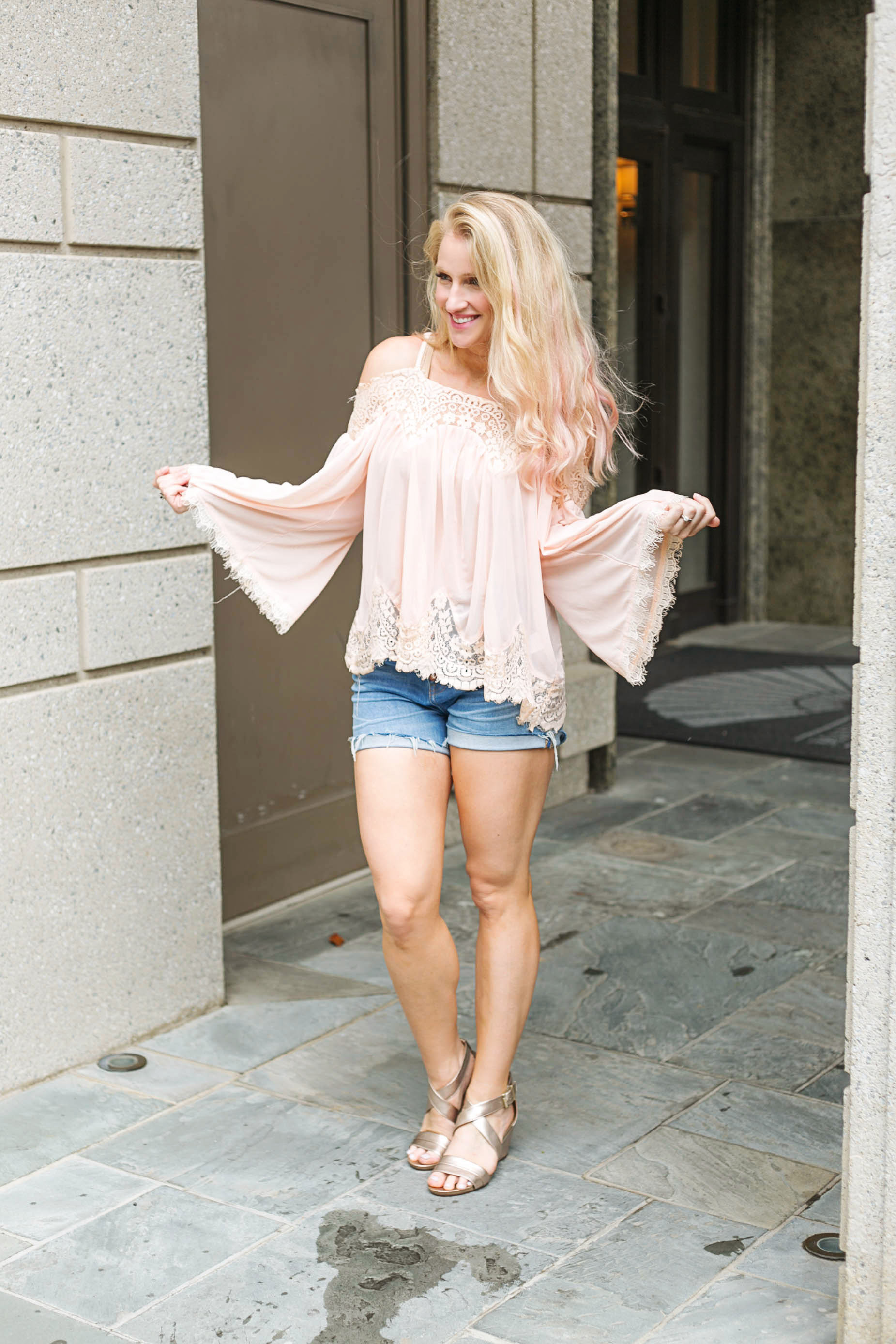 Exercise– Hahaha you knew I had to say it!! But really, working out helps SO much with my anxiety attacks. When I'm in the middle of one, I try to revert that energy into a workout and it helps calm me down. There have been so many studies done on the importance of exercise when dealing with anxiety and/or depression. Here's one of my favorite articles on the subject.
Let go and Let God– If you're not religious that's fine but praying and letting go really helps me.
Acupuncture– I started doing this a couple months ago and it has helped tremendously! Both with my sleep and with my overall anxiety attacks.
Good sleep– obviously something I'm not getting currently which has negatively affected me for sure. When I do get a good nights sleep the probability of an anxiety attack drops significantly. I also love to sleep, so that may have something to do with it.
Limiting caffeine– I cut out coffee a long time ago and only drink it in dire circumstances. I do take a pre-workout, but normally the caffeine has worn off by the end of my workout.
Giving back– donating my time and/or money has done wonders for my anxiety attacks. That feeling of helping others is such a relief! Try it, I promise you'll feel better.
Surrounding myself with supportive and positive people. This is of the utmost importance!! If I feel like someone is a negative impact on my life, I try to remove that person.
Essential oils. No I'm not selling them, I jut honestly believe they work. Peace and Calm is my absolute favorite and I actually use it as my perfume! I also use Lavender on my laundry, in my shower, and in my diffuser at home.
Not drinking– obviously not my strong suit. I LOVE WINE. But I have noticed when I don't drink, I have much less anxiety! I also sleep better etc…
Natural Calm– a supplement you can get on Amazon and at Whole Foods. It's got Magnesium in it, which is said to help!
What are some of the things you do to deal with your anxiety? I want to know!