This post is sponsored by Maxi Cosi. I only work with brands I love, so thank you for helping me to support them.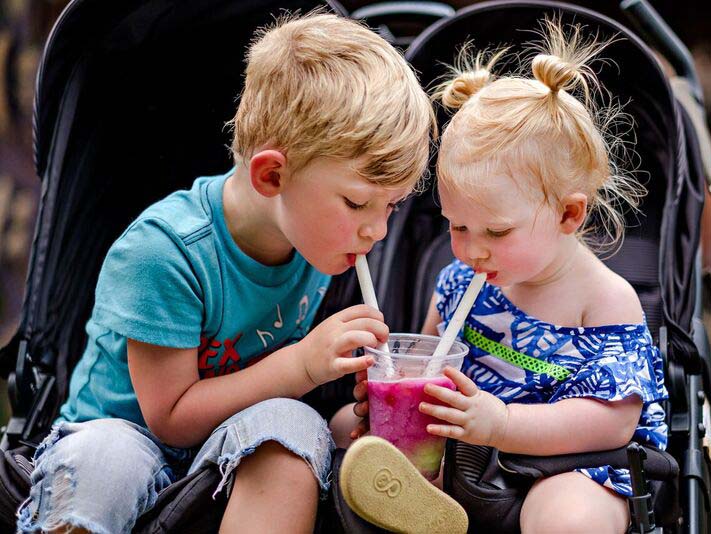 As always, Maxi Cosi does not disappoint. I tested out their new double Dana stroller on our trip to Daytona and it passed with flying colors. I can't wait to take the best double stroller on an overseas trip with us! Here is why the Maxi Cosi Dana Double Stroller is
The Best Double Stroller For Traveling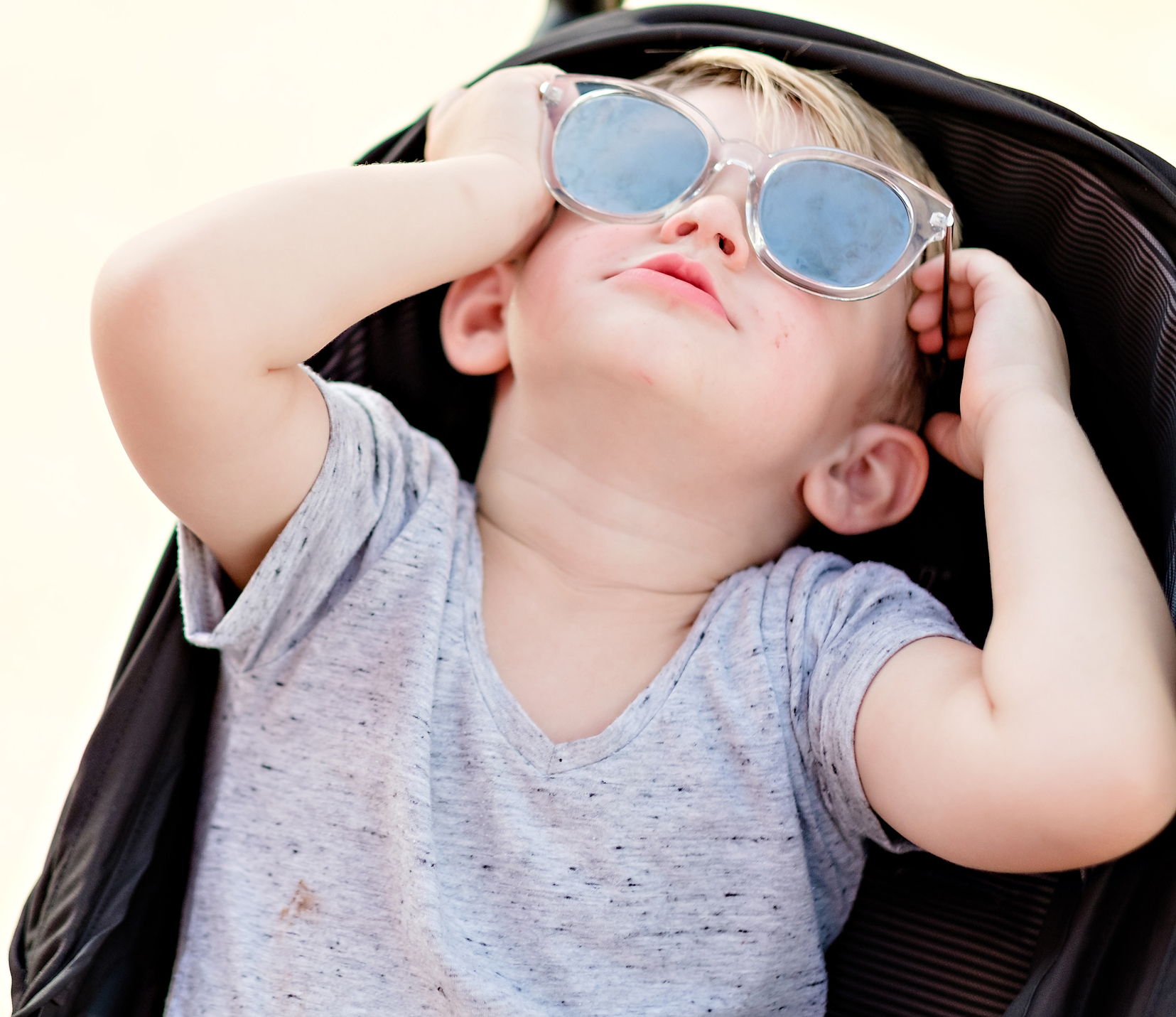 To give you an idea of what this double stroller endured: we drove 7.5 hours to Daytona Beach, with a car packed full of suitcases etc. At the beach we drug this best double stroller through the sand, on boardwalks etc. It also came with us to Disney AND Universal and held up like a champ! Here are the features of the Dana Double that I know my fellow mamas will love:
First of all, its holds from birth up to 50 lbs. It's one of the only strollers Hudson can still fit into!
Got twins? Not a problem, it can hold two Mico Max car seats side-by-side.
One of my favorite features of all Maxi-Cosi products is that the seats are machine-washable! So don't worry about spills and mishaps. They're bound to happen and all you need to do is throw the seats in the wash.
The canopies over both seats are large and contain vents and a peekaboo window. These were extra helpful at Disney and Orlando as it kept the kids cool and shaded.
The backs of each seat are also adjustable and allow for a recline, just in case they decide to nap!
Another mama perk? The baskets under the seats are big enough for plenty of storage!

Please let me know if you have any other questions! I really think this is the best double stroller for travling, as I love all of my Maxi Cosi products.