This ice cream bar post is sponsored by fairlife. I only work with brands I love, so thank you for helping me to support them.
Whew it's getting hot! We had a little play date a couple weeks ago, and to help the kids cool off I thought an ice cream bar would be perfect. I did want to offer a healthier options for our kiddos, so I made my own ice cream using fairlife SuperKids ultra-filtered milk. Here's how you can make your own healthy ice cream bar!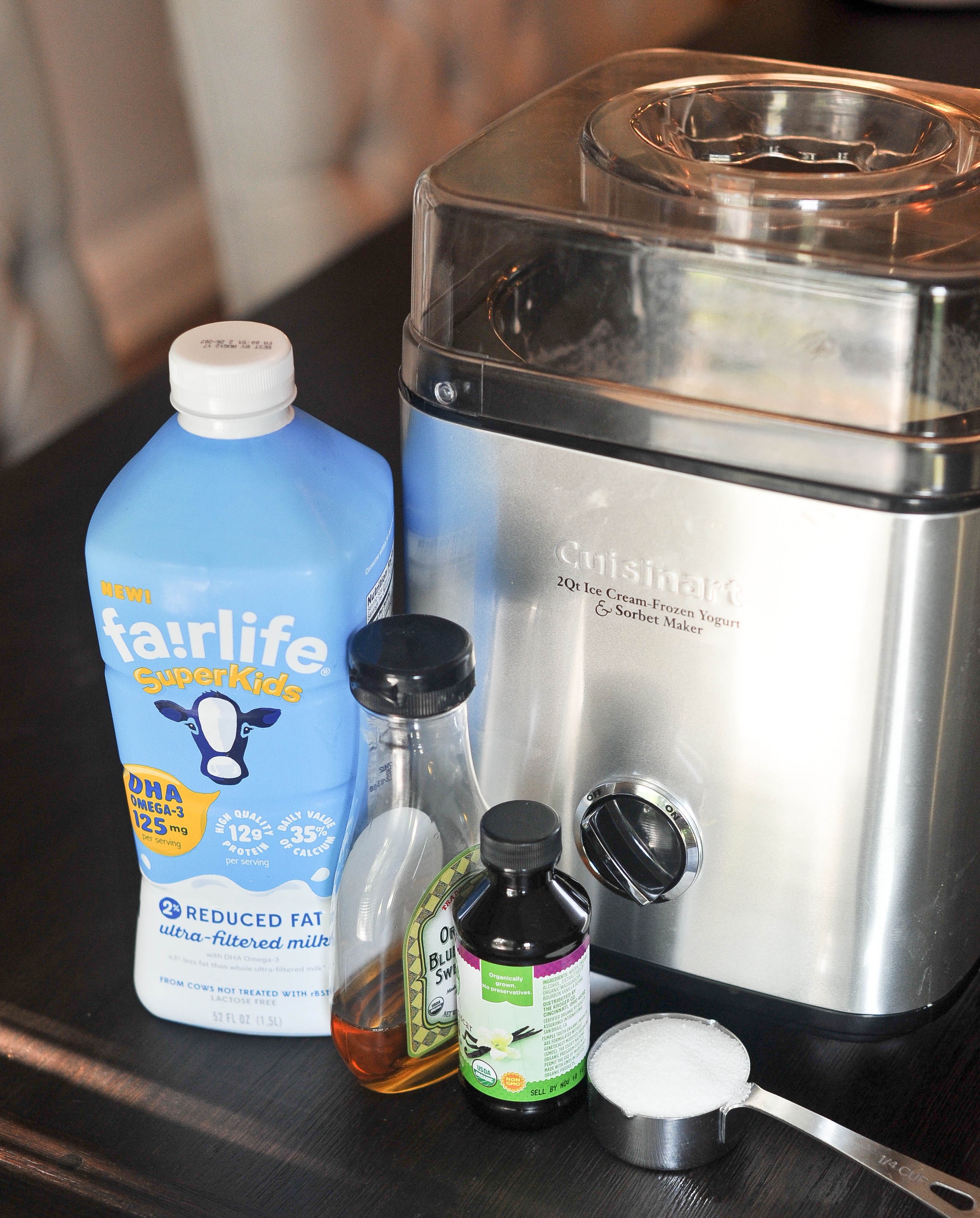 To make the ice cream:
4 Cups fairlife SuperKids ultra-filtered milk
½ Cup Sugar
4 TBSP Blue Agave Sweetener
3 TBSP Vanilla Extract
1 Ice Cream Maker
Make sure the ice cream bowl from the ice cream maker has been frozen for at least 24 hours.
In a separate bowl mix all of the ingredients with a mixer until frothy.
Slowly add the mixture to the ice cream maker. It took my Cuisinart about 30 minutes to make this batch.
Freeze for a couple hours, then serve! This ice cream bar serves up to 6 people
To make the ice cream bar you will need:
Fun ice cream bowls
Sprinkles
Hot Fudge
Animal Crackers
Apple Chips
Gummi Bears
Strawberries
Pineapples
Any other toppings your heart desires!
As you can see from my setup, I offered more of the healthy options than of the junk food toppings. The kids had a great time making their ice cream concoctions, and I found a new favorite! Apple crisps and sprinkles are delish on top of fresh vanilla ice cream. You have to try it!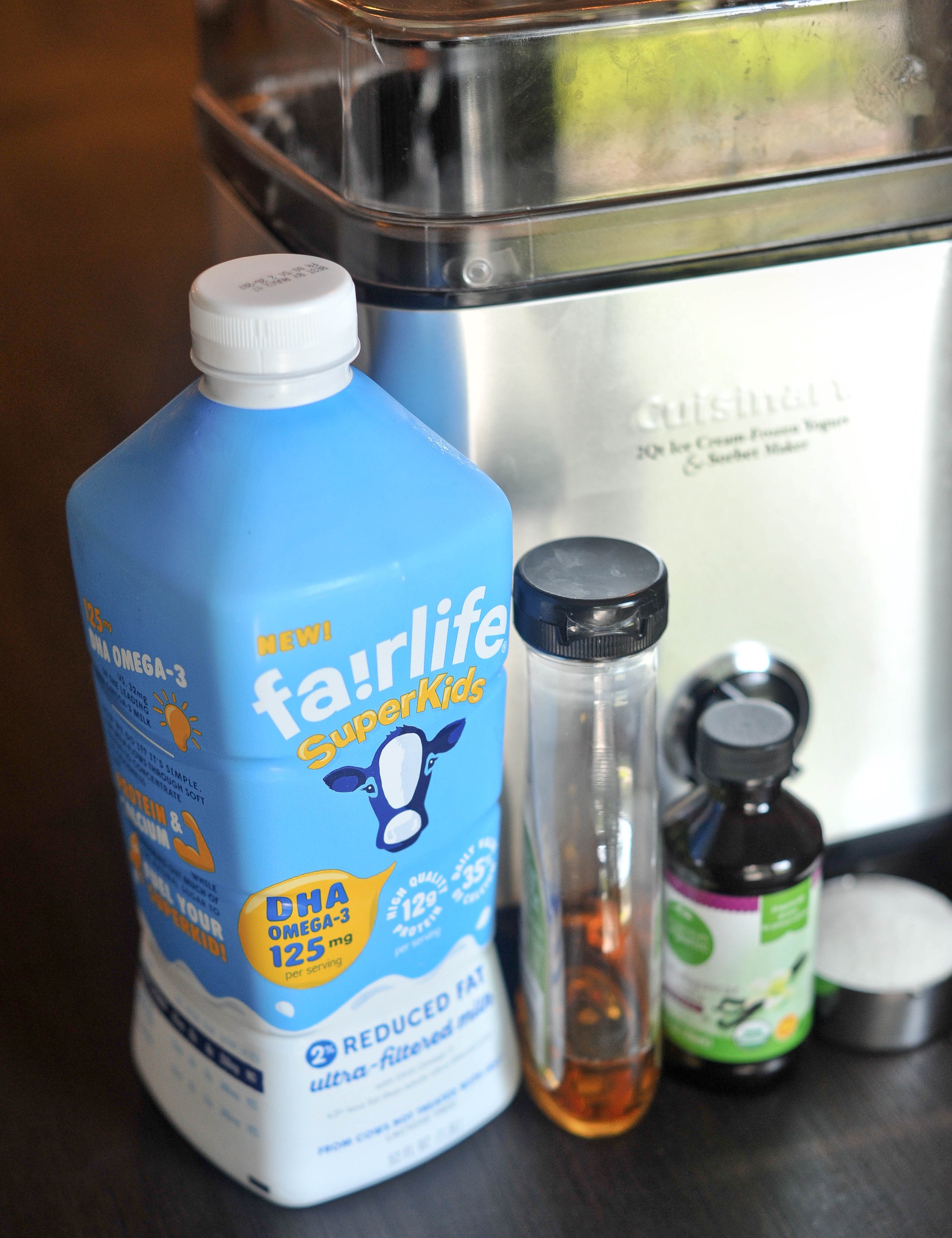 As for my milk of choice, it will always be fairlife ultra-filtered milk. If you read this post, you'll understand why. I am even more enamored with the new SuperKids line! The SuperKids milk, which comes in whole, 2% and chocolate contains:
3.5x the DHA of regular milk. DHA helps children's brains grow!
50% more protein, which is so important for growing bodies.
20% more Vitamin D
9 Essential Vitamins and Minerals
It does NOT contain: added growth hormones or sweeteners. Not only do I feel great about feeding my children this milk, it's also the best tasting milk we've ever had! I even drink the chocolate milk post-workout.
What's your favorite flavor of fairlife? Do you also make your own ice cream for your ice cream bar?