I've been back from my Royal Caribbean cruise for two weeks now, and I figured it was high time that I shared my tips and tricks with you! Below I've listed what excursions to sign up for, what beverage and food packages to get, and what activities you HAVE to do on the ship. Here is:
The Ultimate Royal Caribbean Cruise Planner
RC cruises are my absolute favorite. I've been on about five now and have had an exquisite time each and every time. The last two trips I've been on have been aboard the Harmony and Allure of the Seas. Harmony is the largest cruise ship this side of the Mediterranean, and the Allure is its sister ship. Both have approximately the same layout and activities, so I can speak to both boats on this blog post.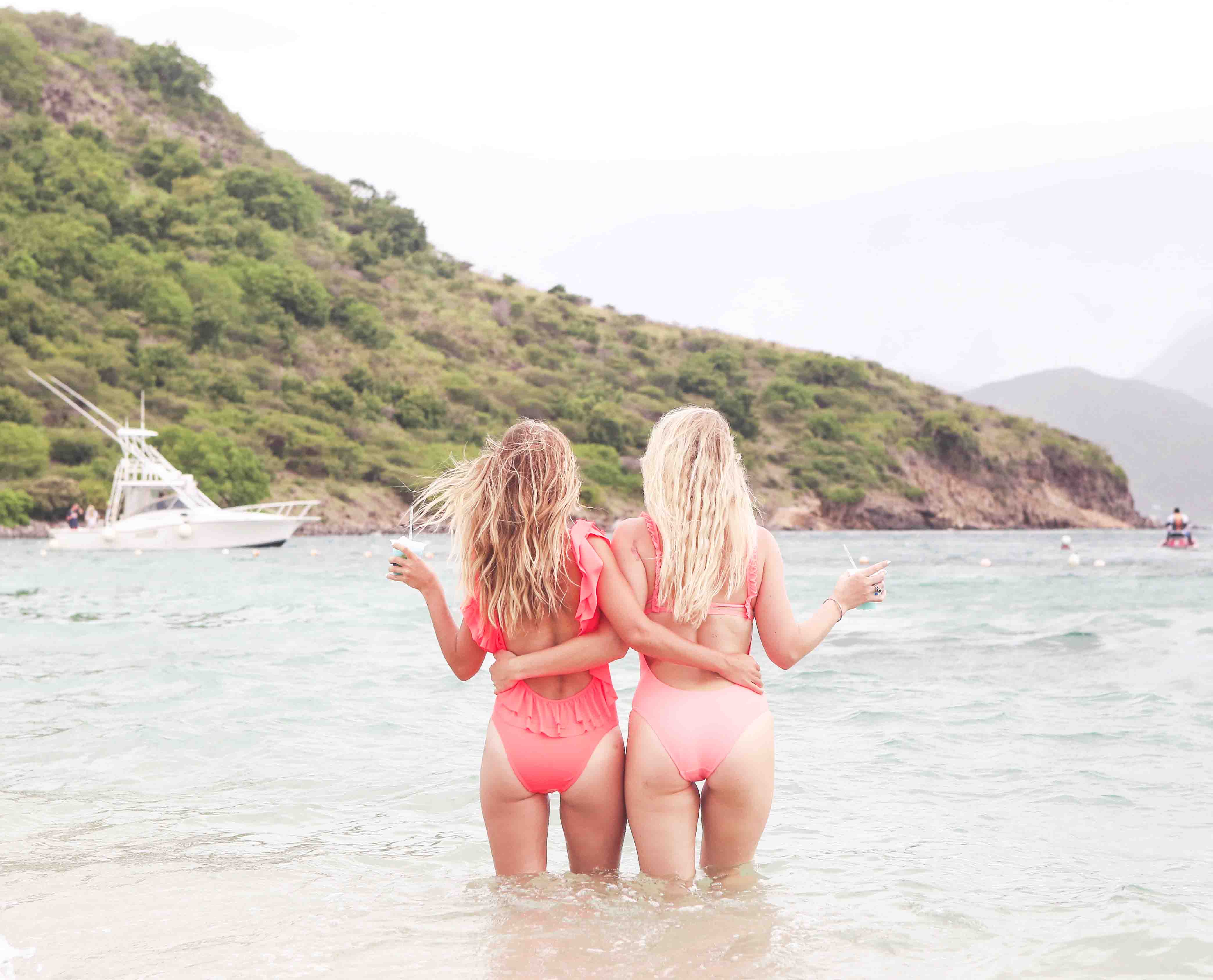 Royal Caribbean Cruise Planner – On Board Must-Dos:
Beverage Package: just buy it. You can enjoy all the drinks you want without worrying about how much your total will be at the end of the trip. And they are top notch drinks! If you're on Harmony of the Seas, make sure to hit up the robot bar. If you're on the Allure, you CAN'T miss the karaoke bar. If you were following on Instagram Stories, you know why.
Food Package: I don't think it's necessary to upgrade. We didn't and we enjoyed each meal! We did go to 103 for a fancy dinner one night and thats all we needed. Make sure to hit up your Captains Dinner! There's extra special food and everyone gets to dress up.
Flowerider: Oh my goodness you HAVE to! It's so fun. I recommend going when it first opens in the morning or around 5 in the afternoon for shorter lines.
See all the shows: Comedy shows, Oceanaria, and any one of the Tony-award winning Broadway plays that are available! We saw MamaMia and it was fantastic.
Relax: A massage at the spa and a relaxing afternoon in the Solarium is just what the doctor ordered.
Royal Caribbean Cruise Planner – Off Ship:
Snorkeling- we did a half day catamaran that was both relaxing and fun.
Beach- Make sure to just do a beach day and enjoy!
I also spoke with some travel friends who did a hiking guide and a good tour and loved it!
What's your favorite thing to do on a royal caribbean cruise?