Fertility Issues & the Road to Adoption Through Faith
Today I wanted to share a story that's not mine. It's my friend Ambers. A little backstory- Amber was my boss at Buckle back when I was in college. Her and her husband Julio are actually why I went on a date with my husband! He kept calling the store to get my number and then hanging up nervously before leaving his. It was so cute and I remember Julio telling me to give the poor guy a chance. So I did, and the rest is history!
I felt compelled to share Amber's story, as it's one of hope, faith and happiness amidst her fertility issues. Here she is: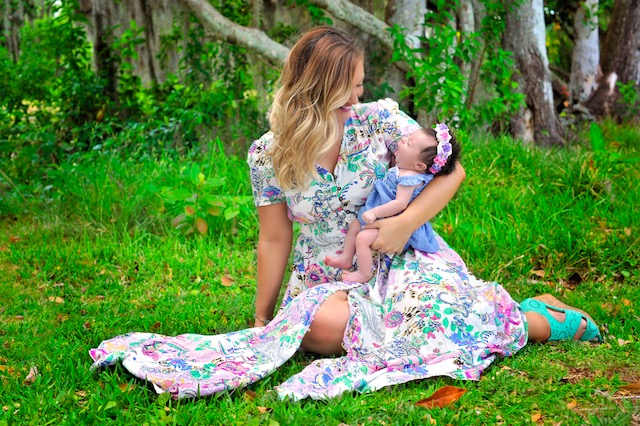 Well hello Friends,
I'm Amber, I love pretty things in real people and I blog over at GlamberandGrace.com
These days I blog a lot about my journey to mamahood via Adoption. I'm honored to guest blog over here at Happily Hughes because I've adored Jessica since our Buckle and Taco Mac days. That's right back in 2010 our priorities were to look pretty selling blinged out jeans by day and stuff our faces with dollar tacos and margaritas by night. Some things never change but oh how both of our lives have evolved since then.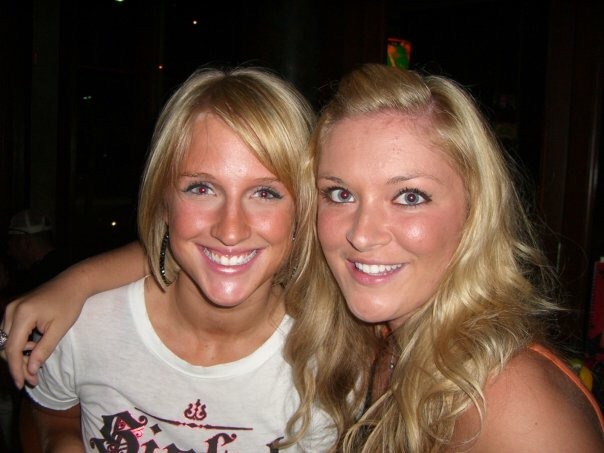 We all grew up and chased dreams. My husband and I took turns being bridesmaids and groomsman in all of our friend's weddings. Then the invites to all of their baby showers starting rolling in. We took fun vacations and even did a few mission trips to Venezuela and Honduras.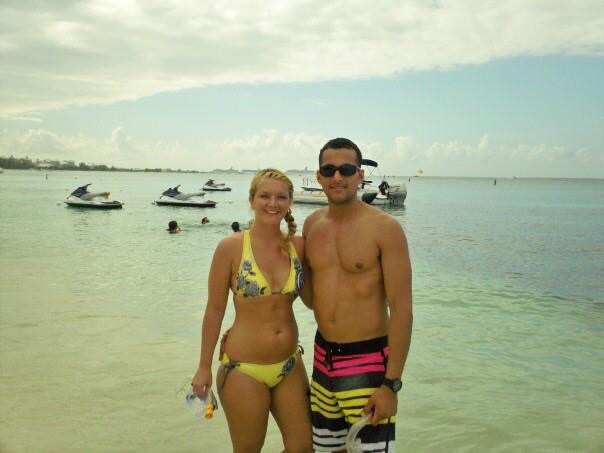 Just after our 8th wedding Anniversary, I remember the first time I started to feel fearful that getting pregnant wasn't in the cards for us and that we had fertility issues. We celebrated our friends in the welcoming of all their new babies, and as time progressed it became apparent that something was wrong. We tracked ovulation, changed our diets, put into practice all the crazy unsolicited advice from friends, family, and strangers. We prayed our hearts out… and still nothing.
Finally in 2013 we were referred to a reproductive specialist and we both underwent a series of tests. I'll never forget that 3rd visit. The one in which we would receive the test results and put together a plan for a procedure. I went into it thinking, "Amber don't jump to the worst, you might not even have to do IVF (In Vitro fertilization) you might just have to do IUI (Intrauterine insemination)."
The Dr. came in, results in hand. She didn't make much eye contact. She looked over the results and circled some numbers on a paper. Finally, she peered over her black plastic frame glasses and very bluntly stated: "You have two options, adoption or sperm donation." Our worlds changed forever that very day. We were shattered, shocked, confused, angry and absolutely heartbroken at our fertility issues.
For a few months we tried all sorts of vitamins and supplements, and read everything we could about fertility issues. We were in denial for another year. Then we just started ignoring it altogether. We were exhausted and couldn't change it so we decided to try to accept it.
We did our best to build a fulfilling life and strengthen our marriage. We were bound determined to be enough for each-other. Then the craziest thing happened.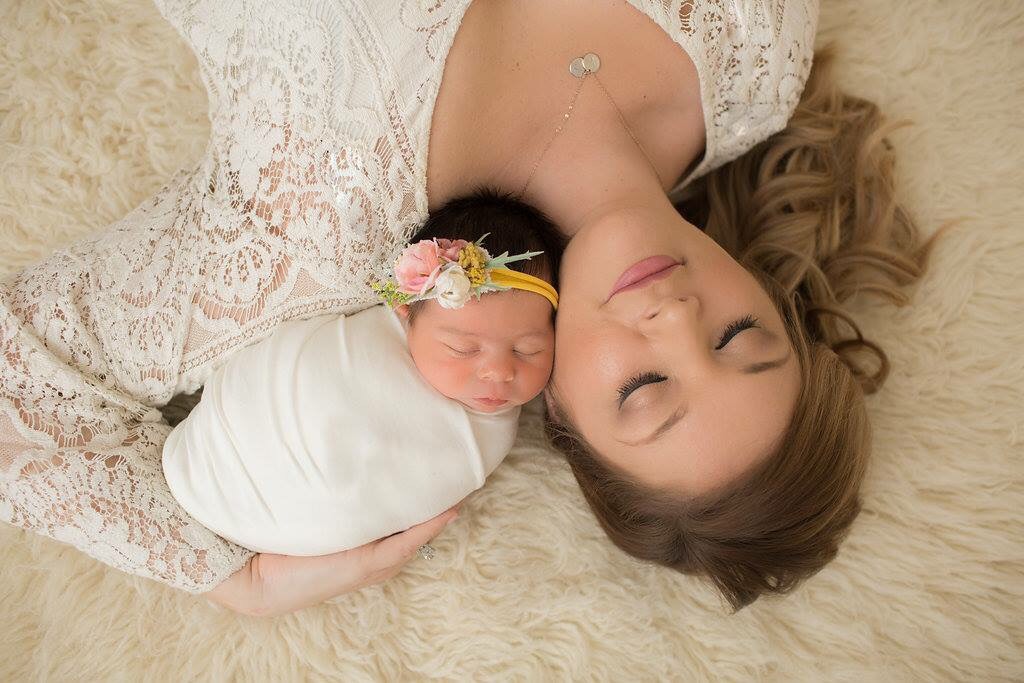 I woke up one day with an overwhelming sense to be a Mama and I felt hopeful. I could pretend that I have no idea where it came from but that would be such an injustice. I believe with my whole heart that Jesus put that hope there. He had been preparing our hearts for the most perfect plan. Read more about this hope here: http://glamberandgrace.com/2017/07/31/why-do-we-hope-reblog/
We attended an adoption info session, put together an adoption plan, chose an agency, and waited almost a year to be added on their list of families. We used that year to fundraise. We got really creative with our fundraising! So creative that I talked my husband (middle school assistant principal) into filming our own music video. Watch us Whip and Nay Nay here: https://youtu.be/vXV4I6K7Ffg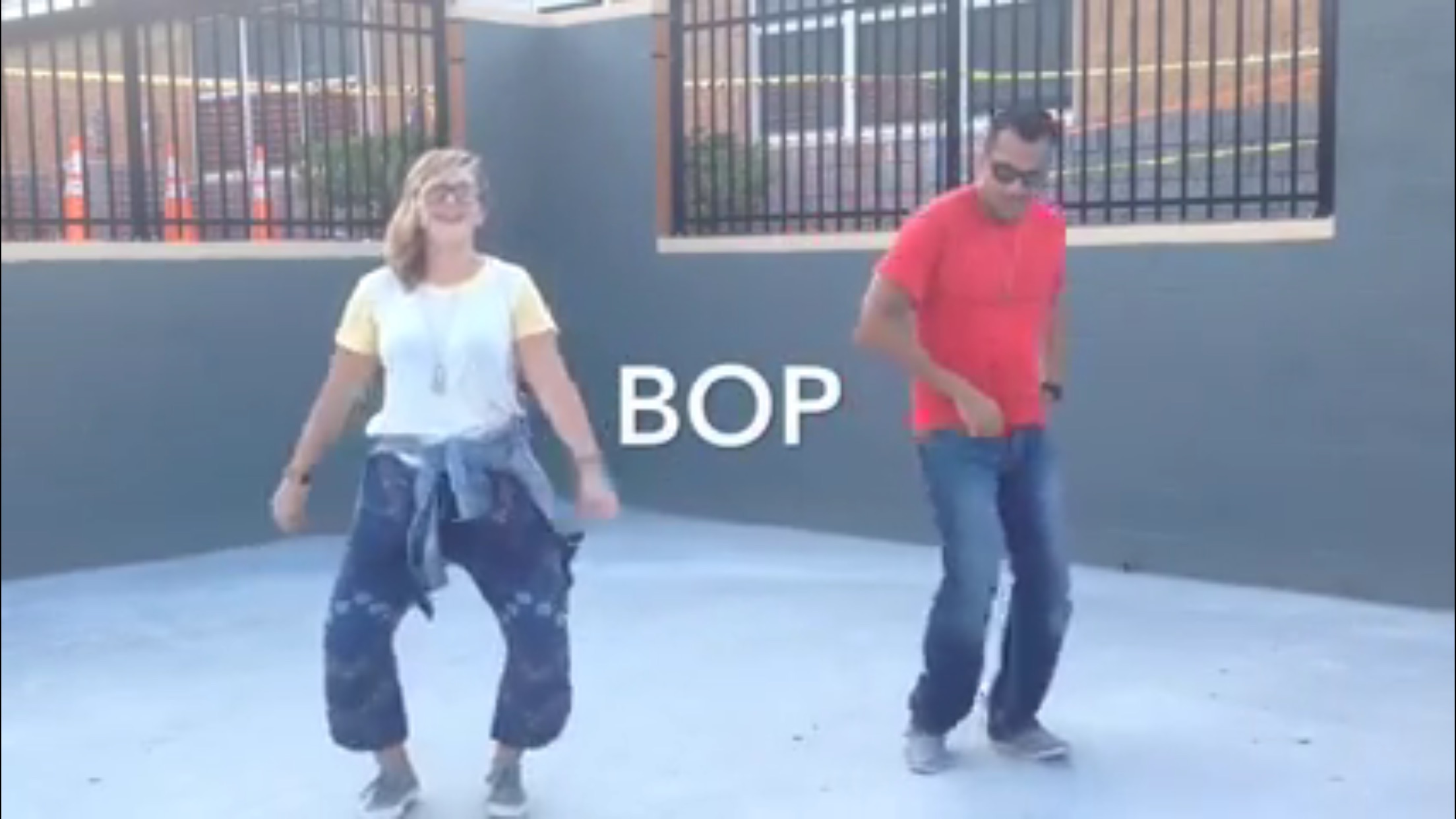 When I say that heaven and earth were moved and the universe aligned to make adoption possible for us, I'm not joking. We had a friend take pledges per mile and hike the Appalachian trail for us. We had Elementary children sell bracelets for us, our church families donated thousands. Support came in from high school and college friends and their families. To this day the support that our friends, family, and even perfect strangers showed us still puts a lump in my throat. It was a strange and wonderful thing to have people literally hand us money for our adoption.
In January 2017 we received the phone call that every family waiting to adopt dreams about. You can read more about that very special phone call here. http://glamberandgrace.com/2017/01/16/a-letter-to-my-baby-girl-on-the-first-day-i-learned-of-her/
We met our Birth Mom and Birth Dad two weeks later. They are more than we could've ever asked for in an open adoption. They have amazing hearts and have already used their story to offer support and change people's lives. Watch this video and see if yourself just how amazing they both are.https://youtu.be/upwszqRb-UI I can't even tell you how thankful I am that these are the people that we get to share Violet with. There are no secrets or shame in her story. She is a very well loved little girl.
On March 9th at 5:38 AM I was able to be in the room with Mary as she gave birth to our little girl. Violet has changed our lives in so many ways that I could barely even touch on in this short post. She has taught us that you can survive on way less sleep that you think is humanly possible and that poopy blowouts can happen anywhere at anytime, especially in the Target Starbucks line without the diaper bag.
But she has also taught us that God is so good, and that he loves us more than we can imagine. She reminded us that when we feel like our life ruined and joy will not return, that he's just not done writing our story. She has taught us that hope never gives up and true love never fails.
Thank you so much for reading this. If you find yourself in a similar fertility issues situation just know that somewhere out there I'm praying for you and I am living proof that infertility and your circumstances do not define you; Hope does.