DIY Toddler Jane Goodall Costume
This post is sponsored by Smarties. I only work with brands I love, so thank you for helping me to support them.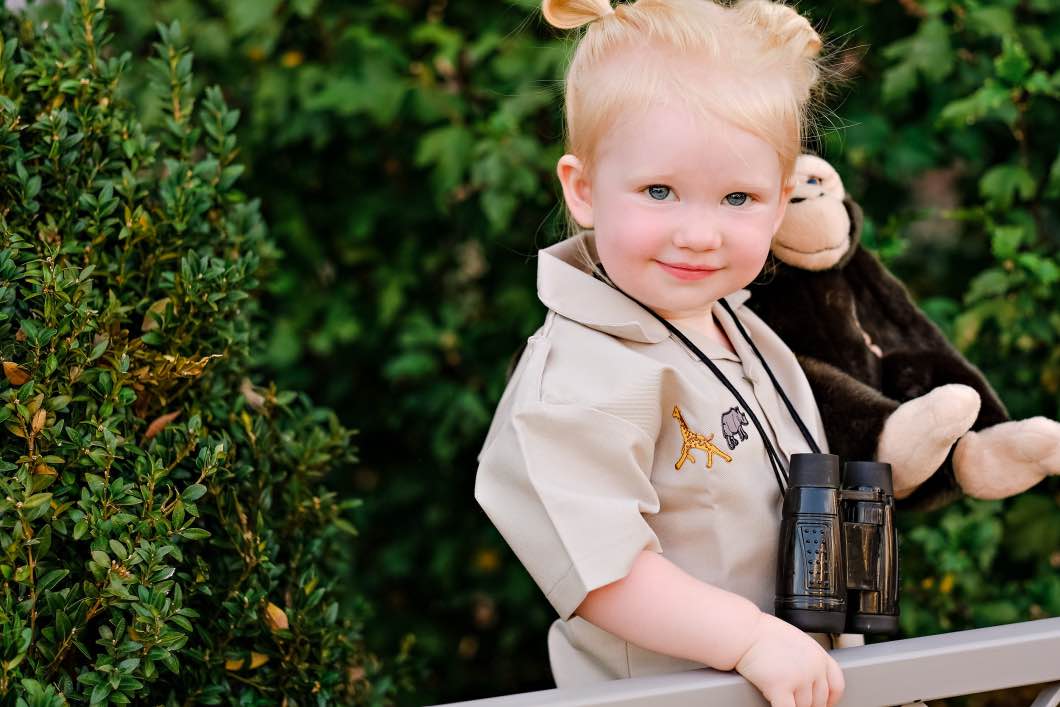 This is one of my favorite campaigns, with one of my favorite candies in the world! Seriously, my mom has been buying us Smarties since before I can remember. When we went on car trips, they were our special treat. This year they want to highlight past "Smarties" to show children how important it is to focus on learning.
Henley is dressed is wearing her Jane Goodall costume. I've always looked up to Jane and I can't wait to teach Henley more about her. If you don't know who Jane Goodall is, let me give you a quick synopsis that does not do her enough justice. Jane is a famous primatologist that has studied chimpanzees in the wild for the past 55 years. She's an avid animal rights activist and even started her own environment conservation called the Jane Goodall Institute. Can you imagine traveling to Kenya ALONE 55 years ago and fighting the sexism of the time to become one of the most expert scientists in her field? THAT is a woman I want my daughter to look up to!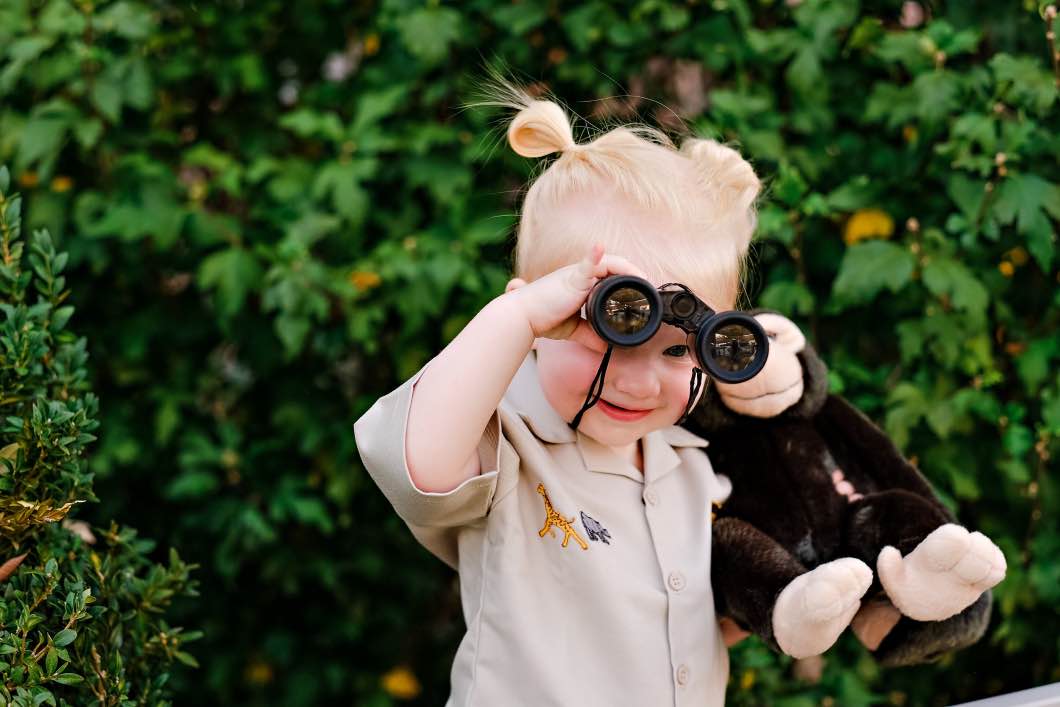 This Jane Goodall costume was SO simple to put together too! All you need is:
A khaki shirt and shorts. Or a tan jumper. It helps to order both from the same company so they end up close to the same shade.
A tan and gold belt
Brown boots. Any work, I just could not say no to these buckled beauties.
Kids Binoculars
A stuffed monkey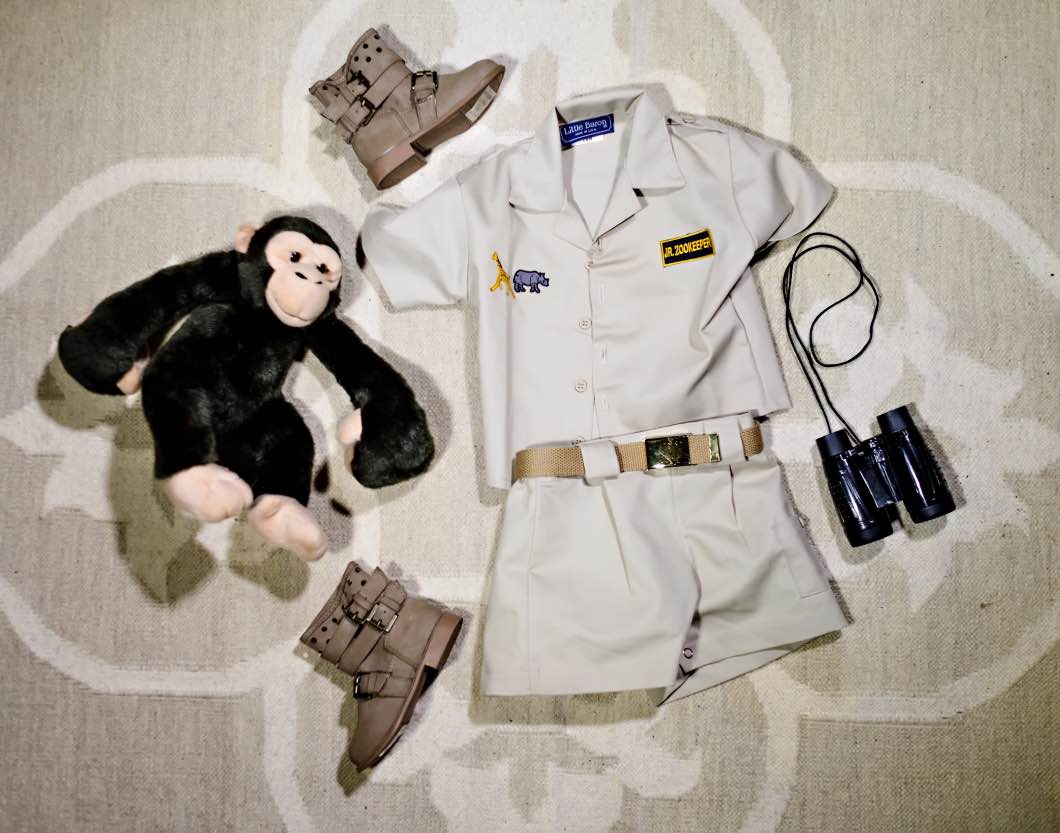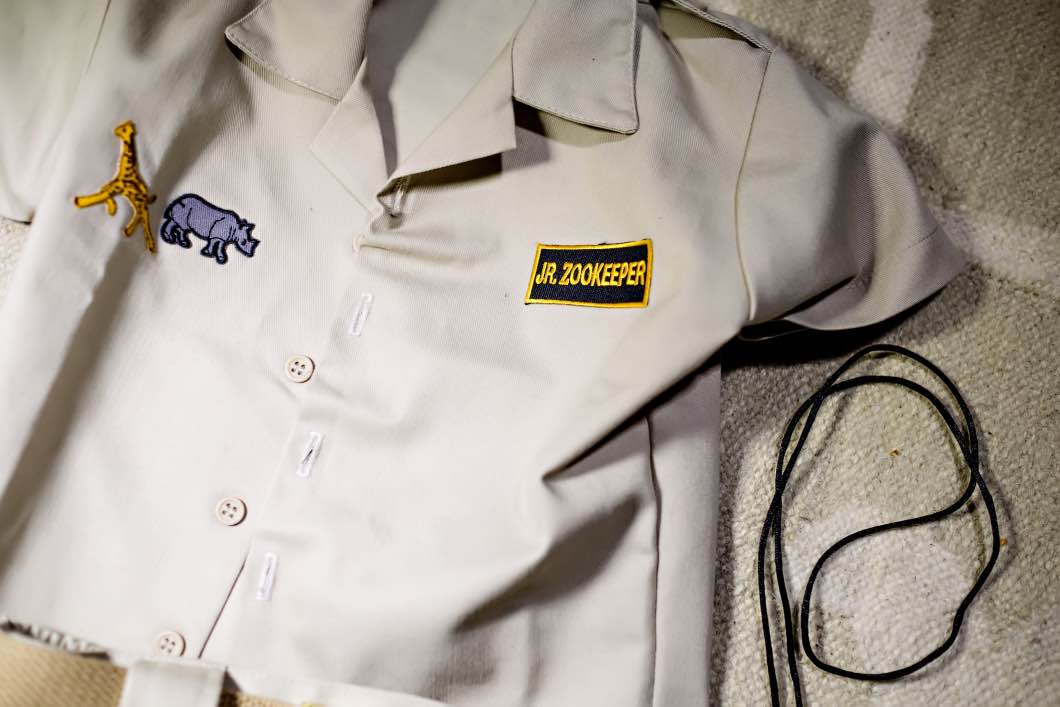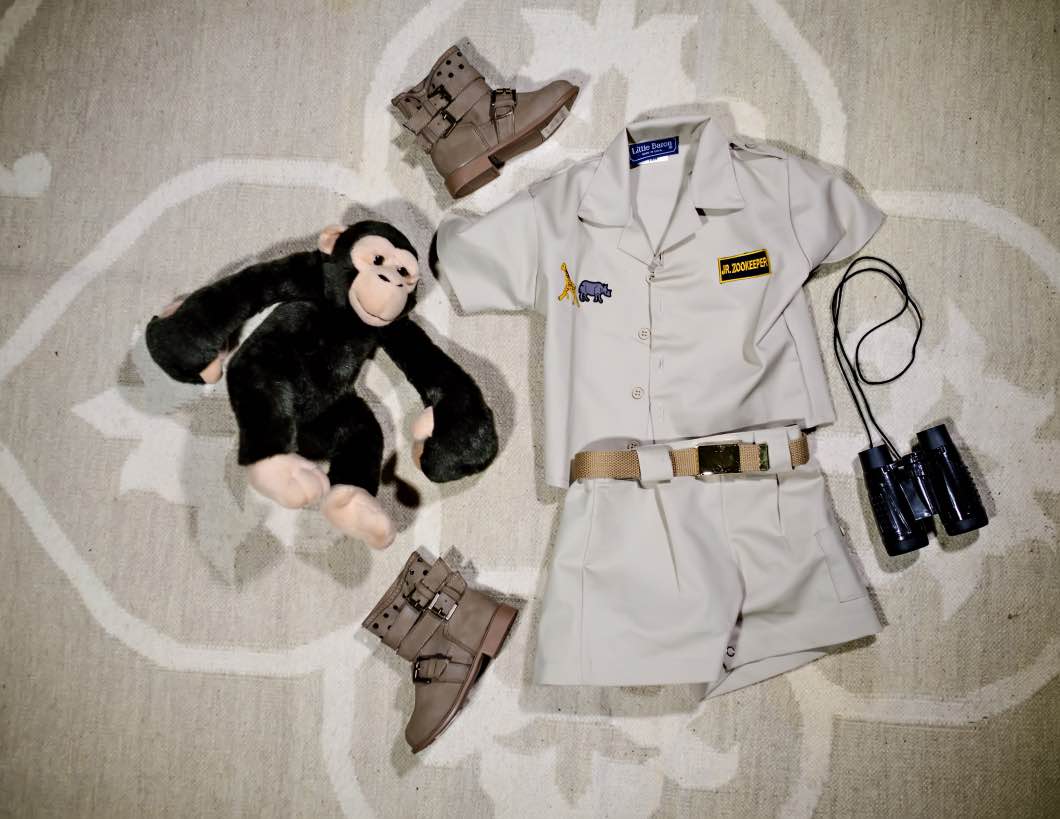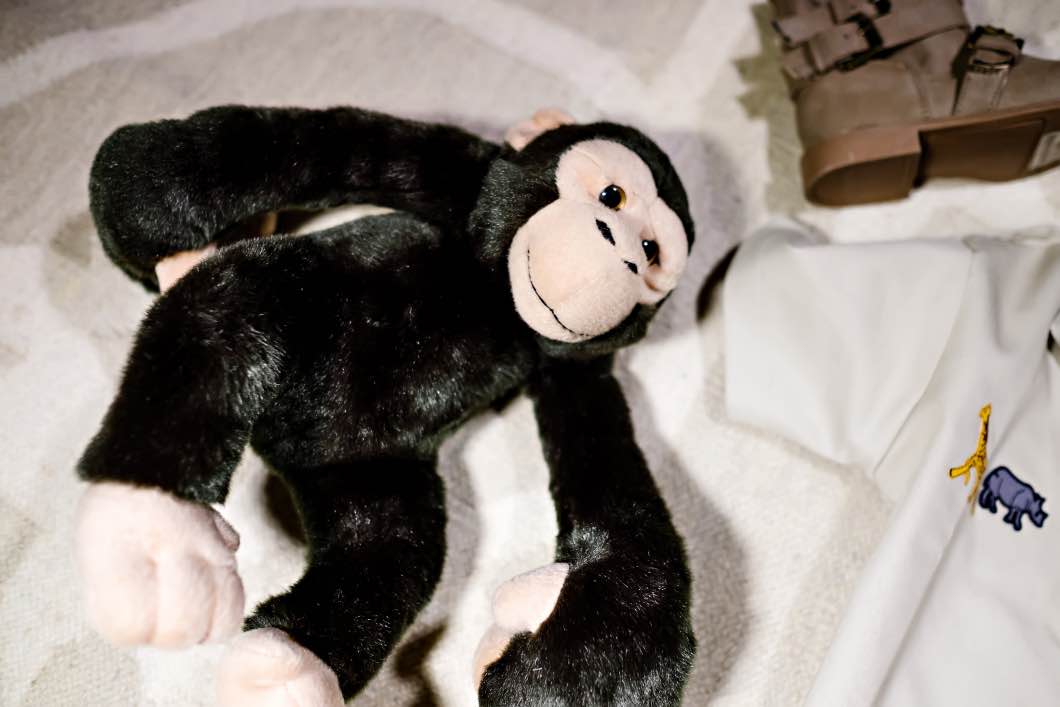 First, put the top and shorts together. It works wonderfully if you can tuck the shirt into the shorts, but Henley's belly prevented this from happening. Then I just put on the belt buckle, boots, and binoculars. She squealed as soon as she saw the monkey and wouldn't put it down, so that was the perfect icing on the cake. I can't wait to see the other Smarties people have come up with!