Home Renovations We're Working on Now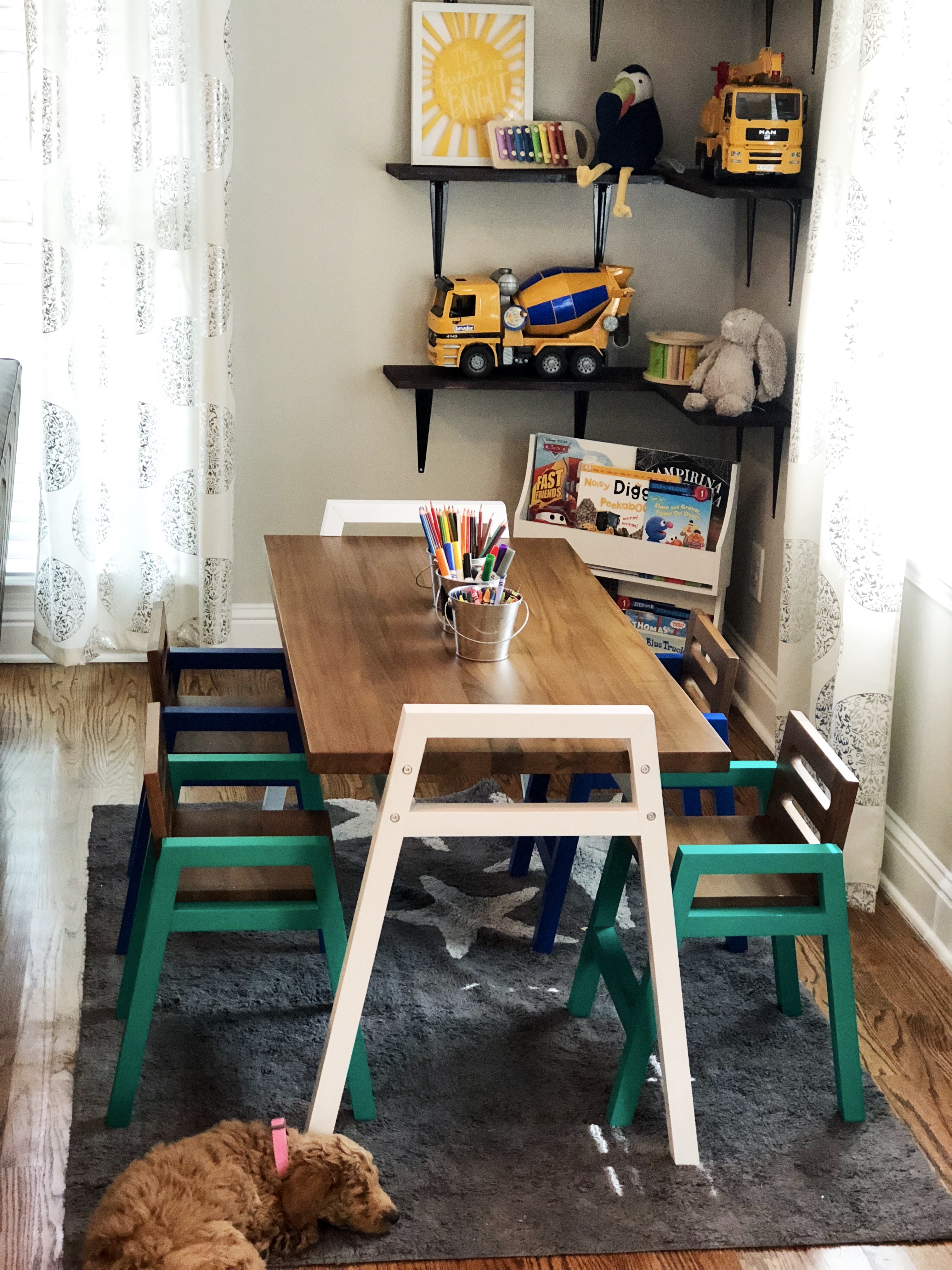 Last year we bought our house, and this year we're finally able to start decorating and renovating it the way we want! We have a big renovation scheduled for early next year- new floors, a garage, and an in-law suite above it, as well as a backyard overhaul. But that's months down the road. In the meantime, I am going room by room and doing our home renovations up the way I think the family will enjoy!
Home Renovations
I am obsessed with this little nook that finally came together for the kids! It's behind the main couch in the living room, and they LOVE it. So does Georgia, obviously. The table is FINALLY on sale, and so are the chairs. I've had my eye on this set for FOREVER. The rug is a favorite of mine, and it's actually machine washable. And you can shop the shelves and the bookshelf here as well:

And are you ready for Henley's room makeover? This is courtesy of Meg from Mama Said. She has the most gorgeous home decor and I practically begged her to help me with Henley's room. She said yes (THANK GOODNESS) and it is slowly coming together!!
What about you? What home renovations are you working on? Which are planning to work on next? Let me know in the comments below!