Holidays in New York with Your Family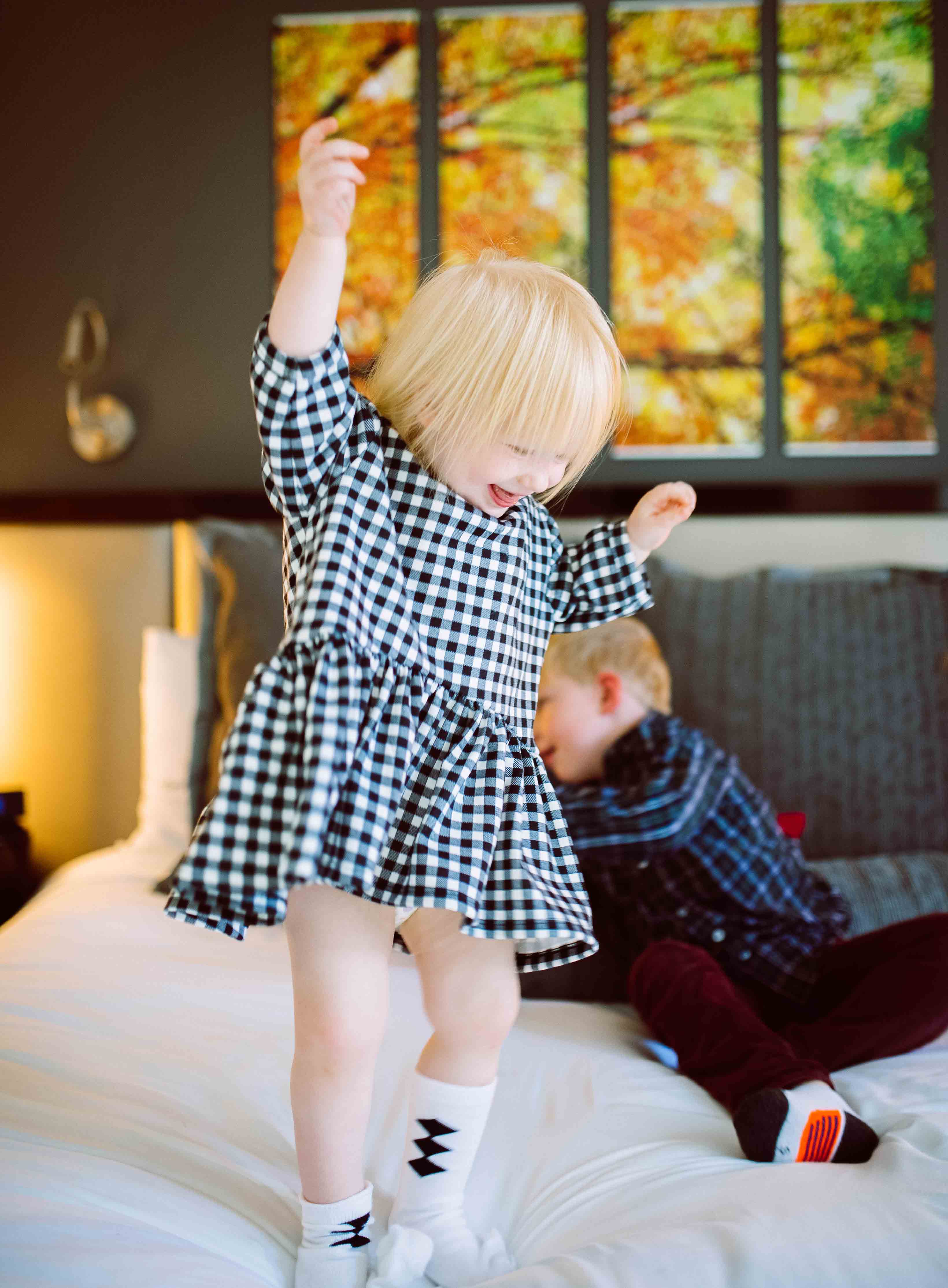 This has been the year of checking things off our wish list. One of those things? Going to the Macy's Day Parade and spending the Holidays in New York City. And I must say, we came, we saw, and we conquered. We also got to experience SO much of the holiday spirit of New York and it was a magical trip!
Holidays in New York with Your Family
I must say, I have been to New York a LOT. One of my biggest recommendations is to find a great hotel to stay in. You may only be there for breakfast and to sleep, but those hours are precious when you're rejuvenating from a full day in the city. We had the pleasure of staying at the Gansevoort Park Avenue and it made ALL the difference.
The Gansevoort name has come to reflect a high end resort feel. The hotel provides everything a guest could need, should they not want to venture outside of the property. The hotel on Park Avenue had a spa, gym, FlyWheel, and a fantastic Italian restaurant all within or next to the building. Not to mention the rooftop pool, beautiful bar and balcony area, and spacious suites that feel both upscale yet comfortable. They're also kid, baby and dog friendly! Just let the front desk know you have any or all of the above and they will set up your room for you. I HIGHLY recommend staying at the Meatpacking Gansevoort as well! It also has all the amenities listed above, as well as a Glam + Go beauty bar. You have to check out their gallery here.
Here's my list of Must Dos for the Holidays in New York City:
Rolf's German Restaurant– ALL decked out for the holidays. If you don't want to eat German food, just go to the bar for a drink!
All of 5th Avenue at night to check out the lights! Cartier, Lord & Taylor and ESPECIALLY the light show at Saks is a must-see!
Rockefeller Center of course
Carmine's in Times Square– such delicious Italian food and Christmas decor.
Ritz-Carlton Central Park for drinks and holiday fun! They'll have goodie bags for the kiddos as well.
Union Square Holiday Market
I promise you, no city does the holidays better! Enjoy and soak up the Holidays in New York City with your family.