This toddler room post is sponsored by Motorola. I only work with brands I love, so thank you for helping me to support them.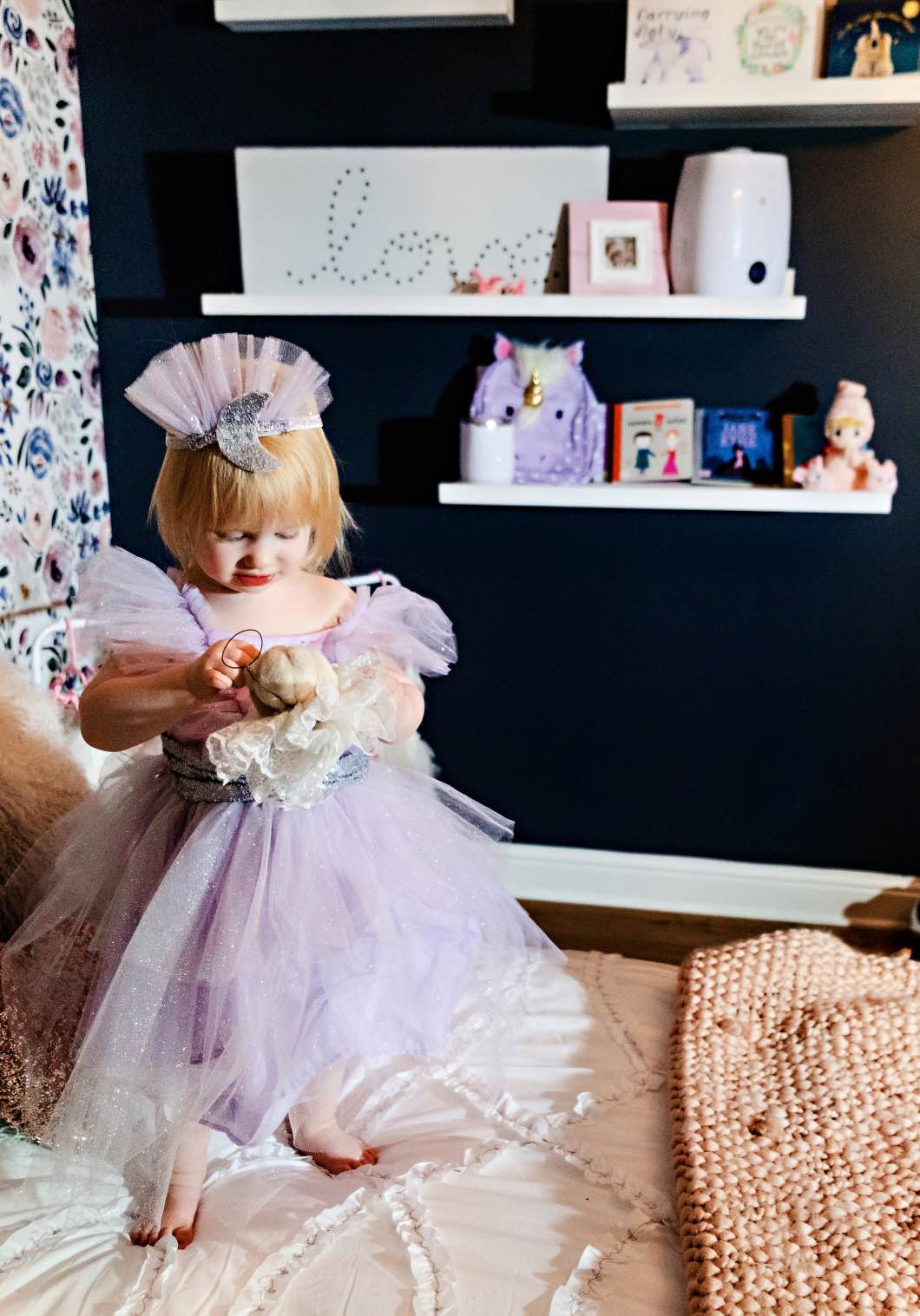 Ya'll. Henley is sleeping in her own bed, in her own toddler room. I can't even tell you how magical that is. Of course I miss her but goodness I've been getting some quality sleep. And she has been too! We transitioned her from a crib to a twin bed, and we're completely overhauling her toddler room! Here's a little update on what we've done so far, and why I think this transition has worked so well for us.
Transitioning to a Toddler Room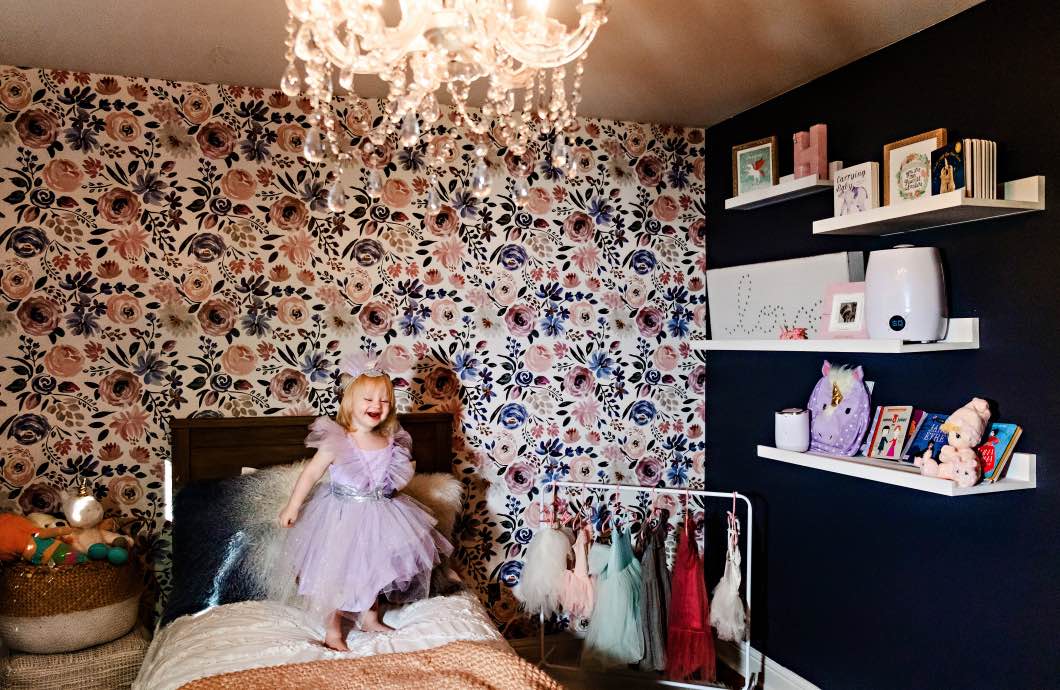 First of all, girlfriend hated the crib. I don't know if she felt boxed in or what, but she refused to sleep in hers for more than a couple hours. So we got her a twin bed for her toddler room. Then I got some super soft sheets etc to make it comfy and all hers. We also added wallpaper and tried to declutter it as much as possible. There's no need for any of the baby stuff any more, because *sniff*, she's not a baby any longer. Hold me while I cry.
I'm going to do a whole post in the new year of everything we added, the decor etc. But I DO think that the Motorola equipment we have in her room has helped both her and I sleep better. I've already talked about her monitor here. We added the rest of the Smart Nursery products and they've made all the difference! The Dream Machine is Henley's favorite. She loves to sing, so this lullaby producer helps her fall asleep in no time. It comes with 10 lullabies, plus more you can download right from your phone. It also has mood lights and 3 animated scenes that it can project to calm your child. Henley is partial to the mood lighting and a lullaby or two before she drifts off to sleep. The best part? It can all be controlled from your phone!
I'm partial to the Humidifier, especially during cold season. This also has the capability to be controlled from the same Hubble app on your phone as the Dream Machine- how convenient is that?! It has four settings of mist diffusion, with three different intervals. It also comes with a double filter to insure it's putting out the cleanest mist possible while purifying the air in your child's toddler room.
We also received the Baby&Me Scale, and I wish I would've had this when she was tiny! I was always worried about her next doctor appointment and how much she weighed etc. With this scale, you can get on the scale with you and your baby and it will tell you how much he/she weighs. Or they can get on it themselves when they're bigger, like Henley does now. This is a great way to keep track of baby's weight and growth! And guess what? This is also connected to the Hubble app!
I love how smart her room is now! It's given me peace of mind, and it's helped her to feel comfortable and sleep through the night. Thank you Motorola!