This post is sponsored by Motorola.  I only work with brands I love, so thank you for helping me to support them.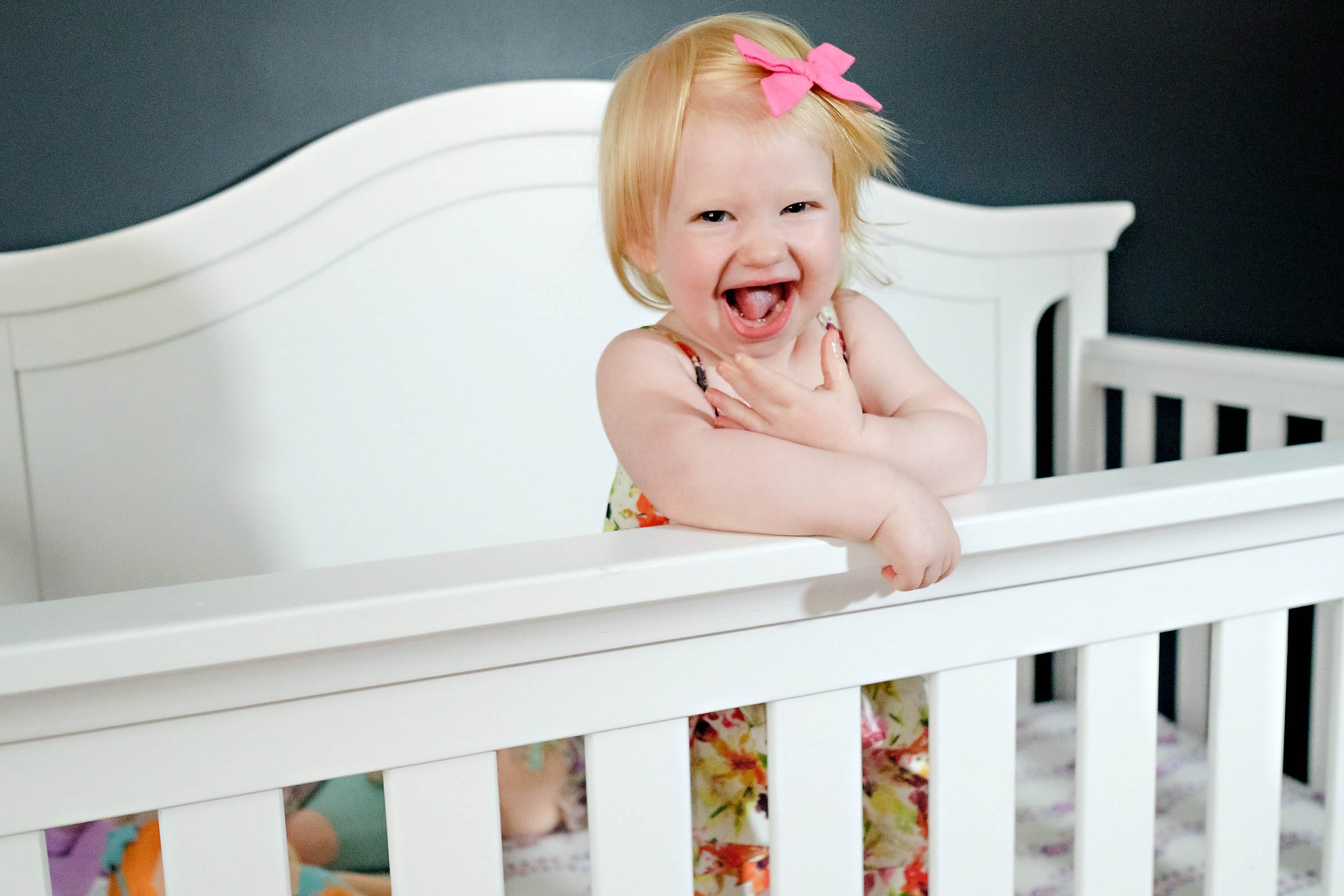 Henley is growing up WAY too fast, and it's getting closer to the time when we'll need to transition her to a toddler bed.  She currently hates her crib, and half the time she ends up in our bed.  I've been making changes to her girl toddler room recently to get her to like it more and one thing that's really helped is a new baby monitor! 
Girl Toddler Room Makeover with Motorola
You're probably wondering why that would make such a difference but let me explain.  Our old baby monitor, while sufficient, didn't have any bells and whistles.  We upgraded to the Motorola MBP36XL and it's a world of difference.  First of all, it plays lullabies, which Henley loves.  The five that come with this monitor are so soothing they actually help Hen fall asleep!  Secondly, it's quiet.  I don't know about you, but our last monitor would make too much noise if I zoomed in on her or adjusted it from its remote, and she would wake up.  This Motorola monitor performs these tasks silently, so important when baby is sleeping!
For the living room, we got a more sophisticated Levana baby monitor (take a look here) that is capable of doing everything the Motorola can, and a bit more. Our reason for this is that the living room poses bigger risk – so we wanted better control.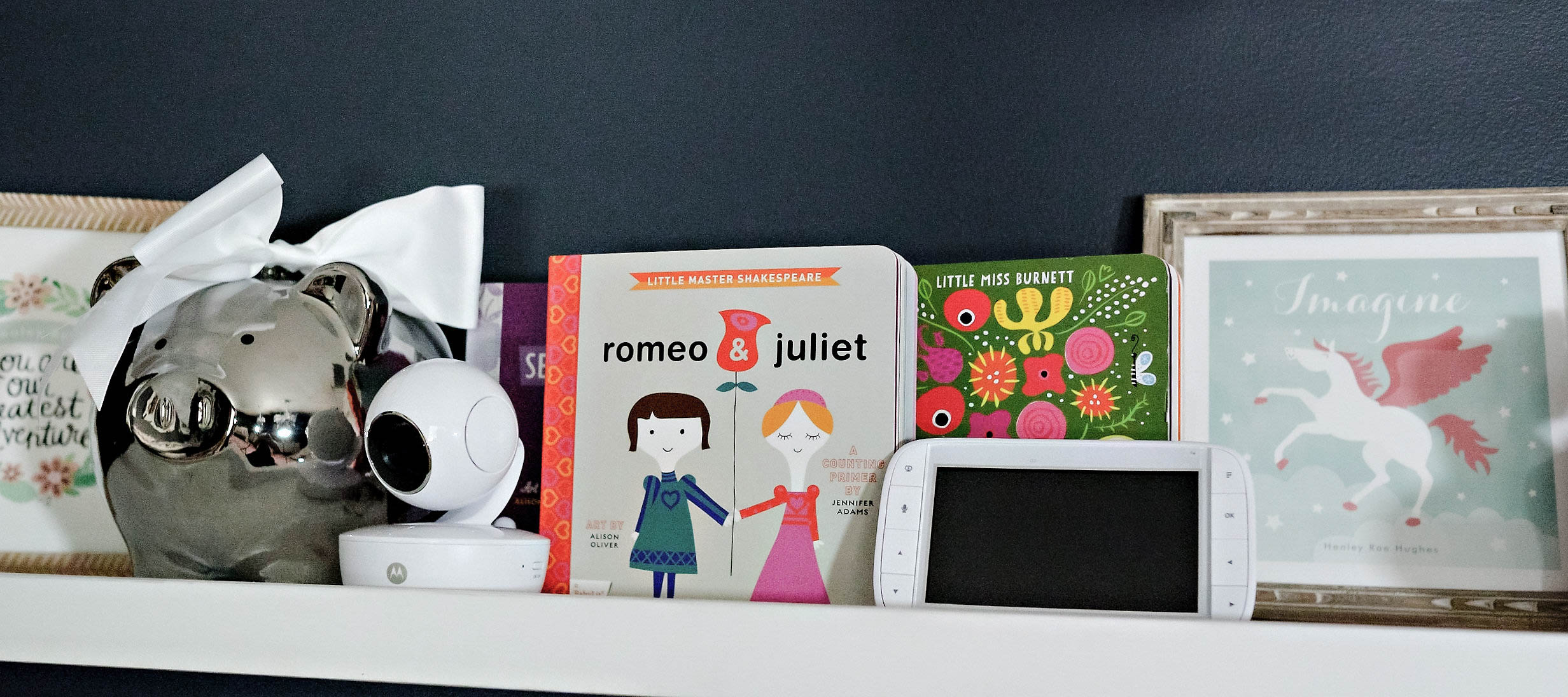 There are several other additions to this Motorola monitor that I specifically appreciate.  The 5 inch color screen lets me see her room in better detail, especially in night vision mode.  The two-way communication feature is great, as it allows me to talk her back to sleep or communicate with my husband if he's the one putting her down.  I also love that it has a 1000ft range between the monitor and the camera!  I can walk all over the house and still have eyes and ears on my little nugget.  The portable, rechargeable battery powered camera is a game-changer – it's such a unique feature for a baby monitor, and it lets me be flexible as to where she is sleeping or playing!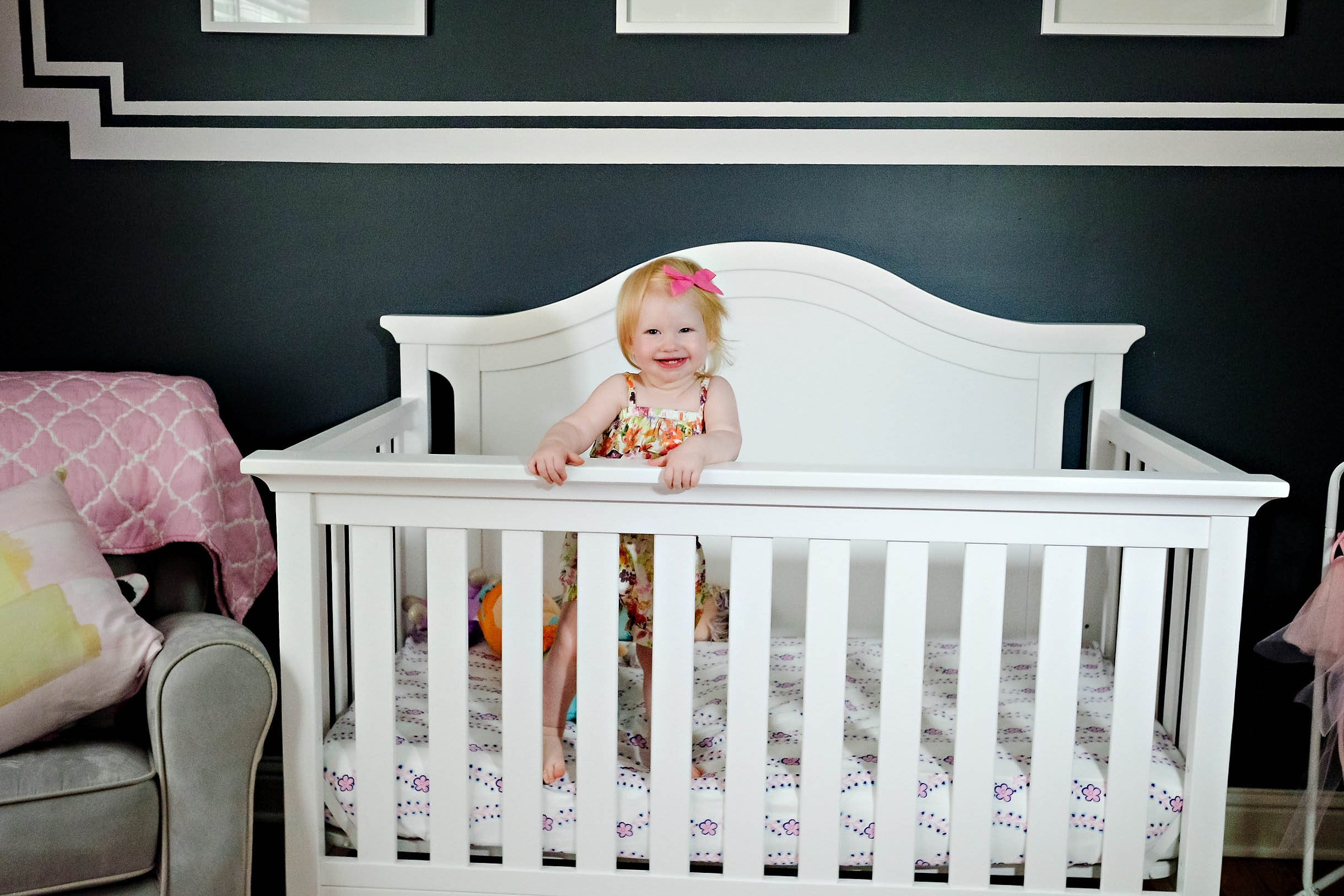 I never realized how important all these features are until I used this monitor.  In a busy house with two kids, having a monitor that actually helps us get Henley to sleep and  stay asleep in her girl toddler room makes the world of difference!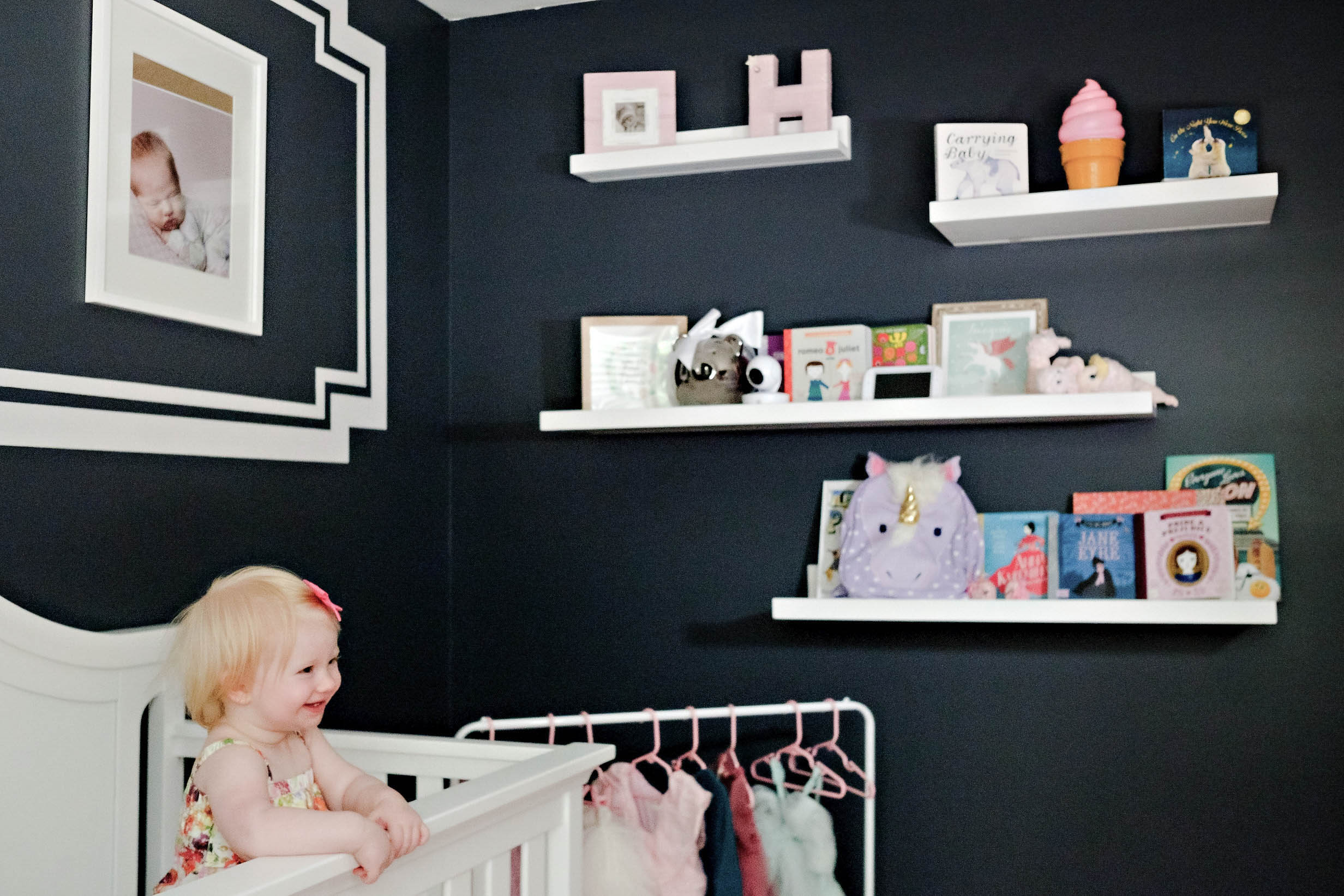 Stay tuned for the rest of Henley's girl toddler room upgrade as we transition her to a toddler bed!