This matching winter outfits post is sponsored by Keds. I only work with brands I love, so thank you for helping me to support them!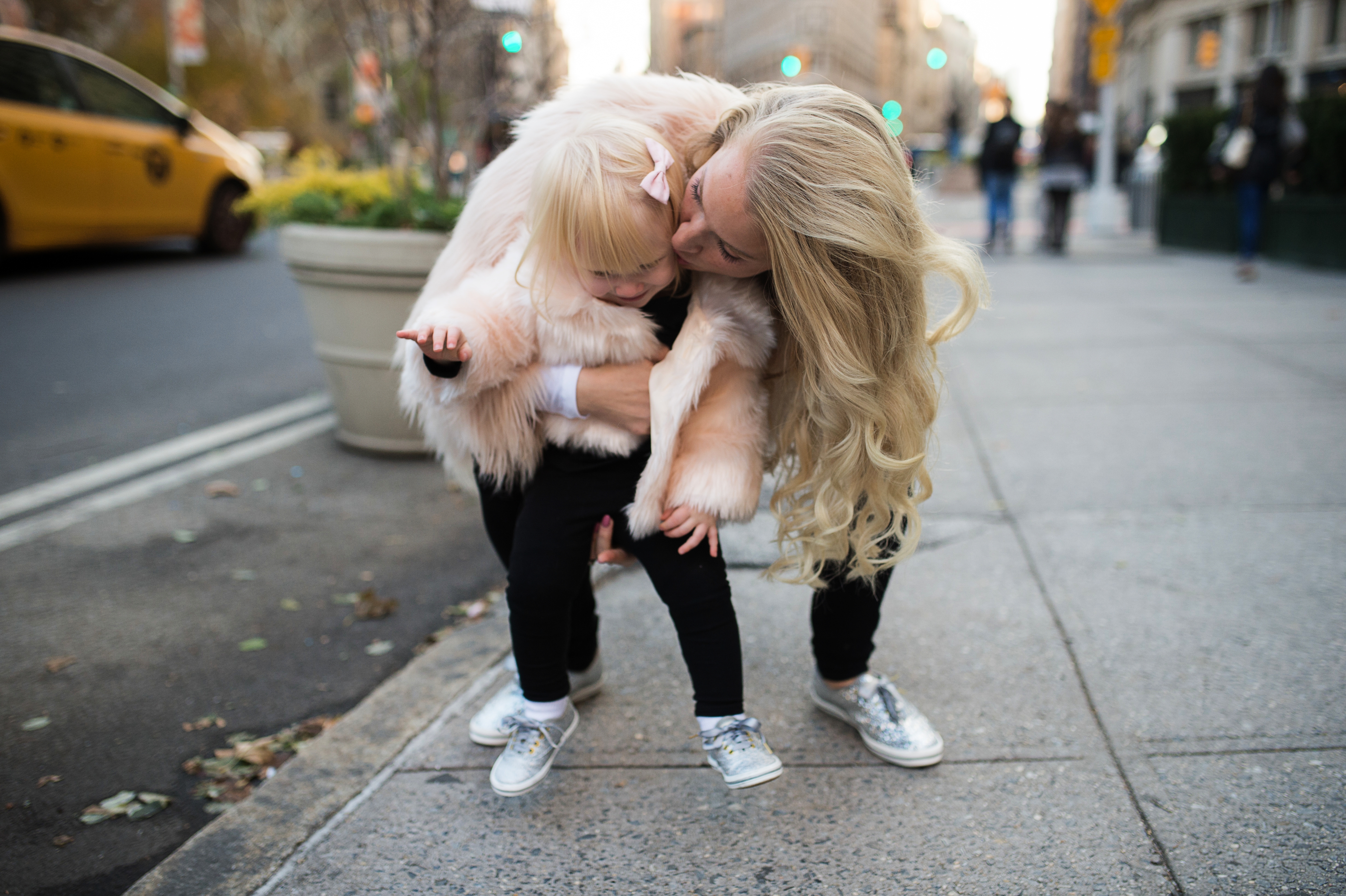 Ya'll know how I love to match my sweet Henley. As soon as I heard that Keds and Kate Spade had partnered up to make a mommy and kids line, I had to get my hands on them as soon as humanly possible. Then I built fun fashion-forward outfits for both of us!
Mother Daughter Matching Winter Outfits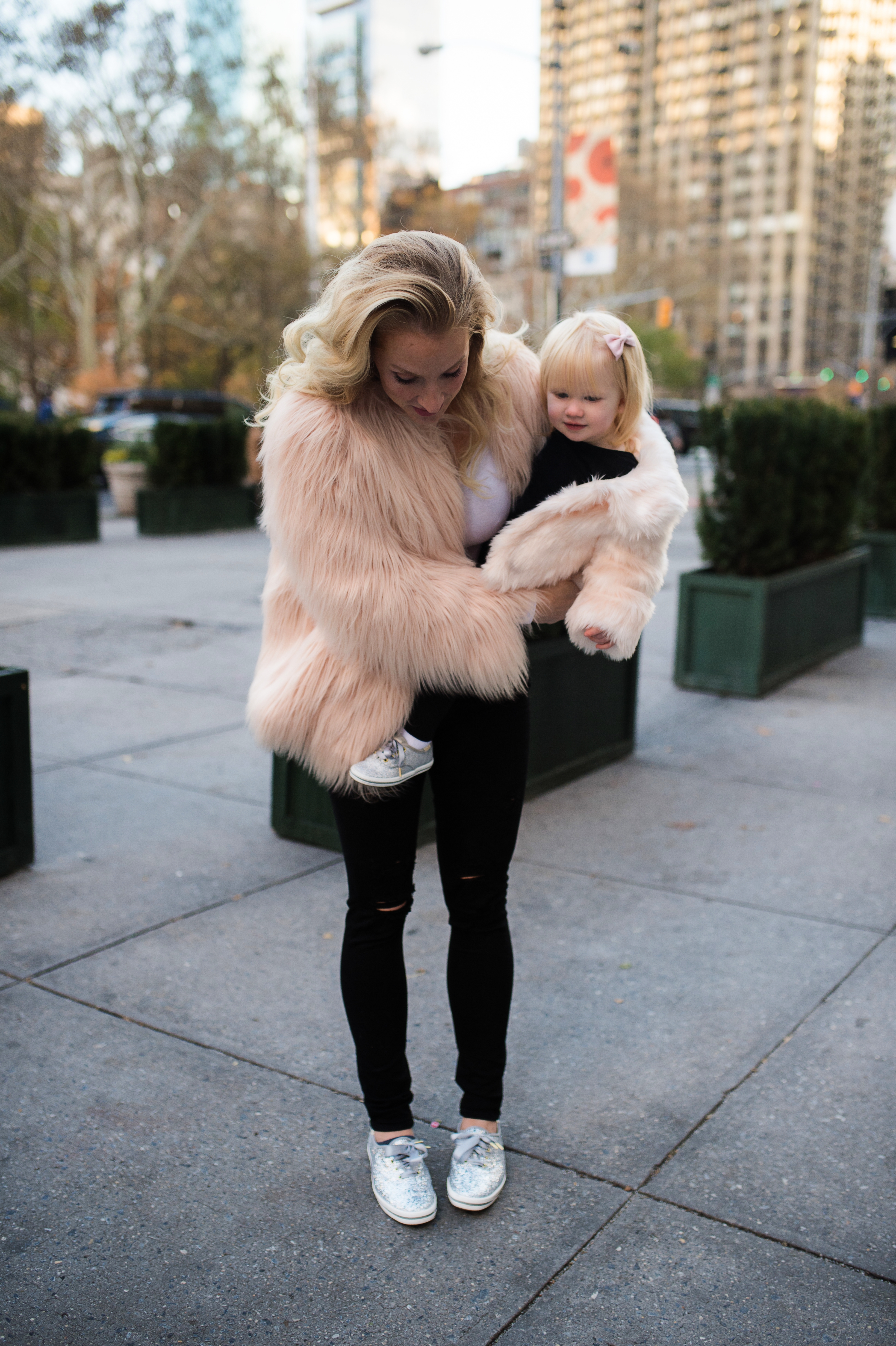 I bought this pink fur jacket last year, but loved it so much I had to wear it again this winter. I found SEVERAL options for Henley in the same color. My favorite can be found here. I then got us both black t-shirts and black jeans. The shoes and jacket are plenty, so I kept our tops and bottoms to something basic. Plus, we were in New York, and for some reason i always imagine New Yorkers wearing a lot of black. Is it just me?
Anyways, I absolutely LOVE these Keds x Kate Spade sneakers. I already bought the gold ones and the silver ones just scream holiday season to me- don't you think? I plan on wearing them all the times! I mean, what's better than sparkly sneakers? Not much in my book.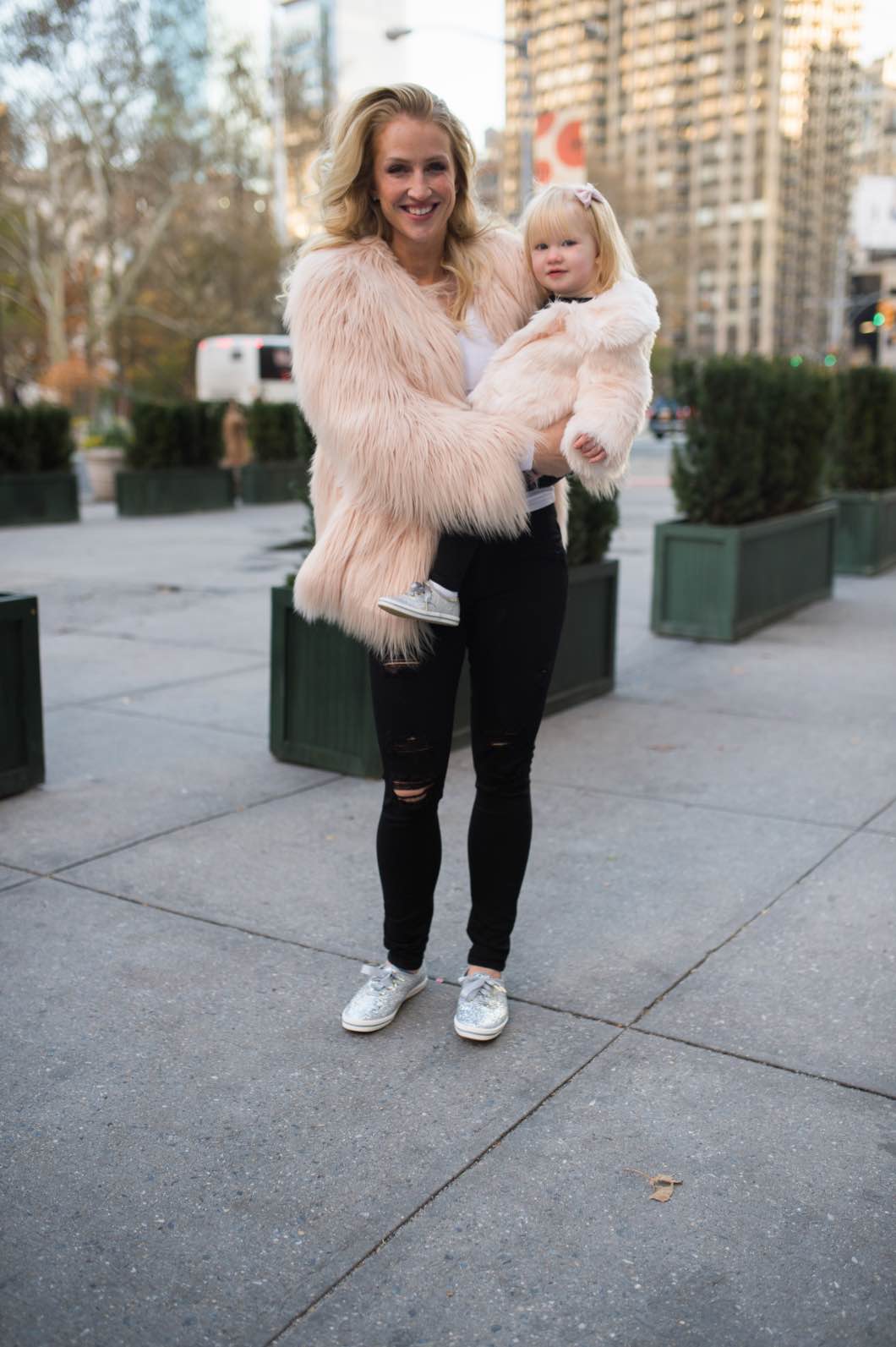 Henley is turning into quite the girly-girl and got SO excited when she saw these shoes! She kept yelling "PWETTY" and showing Jason and I her new kicks. Like regular Keds, the go with so many different types of outfits, but the glitter and silk laces give an extra oomph! I may have to get the pink ones as well. What's your favorite color?