This post is sponsored by the Dr Pepper Snapple Group. I only work with brands I love, so thank you for helping me to support them.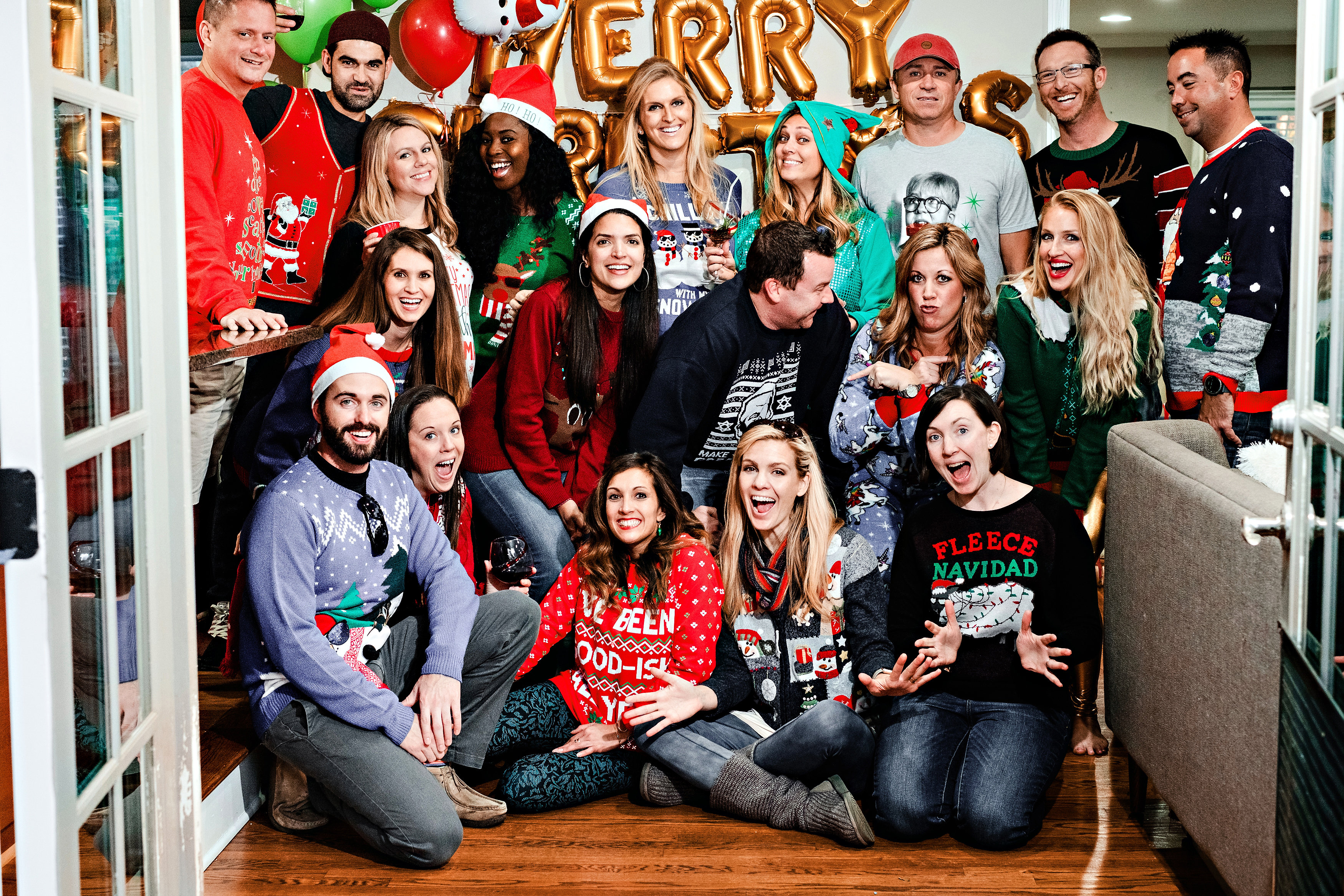 This was my first time hosting an Ugly Sweater party and I want to make it an annual thing. Oh my goodness it was SO fun! I loved seeing the hilarious sweaters that our friends found, and they got funnier as the night went on. Here are all the details of our party, plus some fun pics to get you some awesomeUgly Sweater Party ideas for your own .
Ugly Sweater Party Ideas and Decor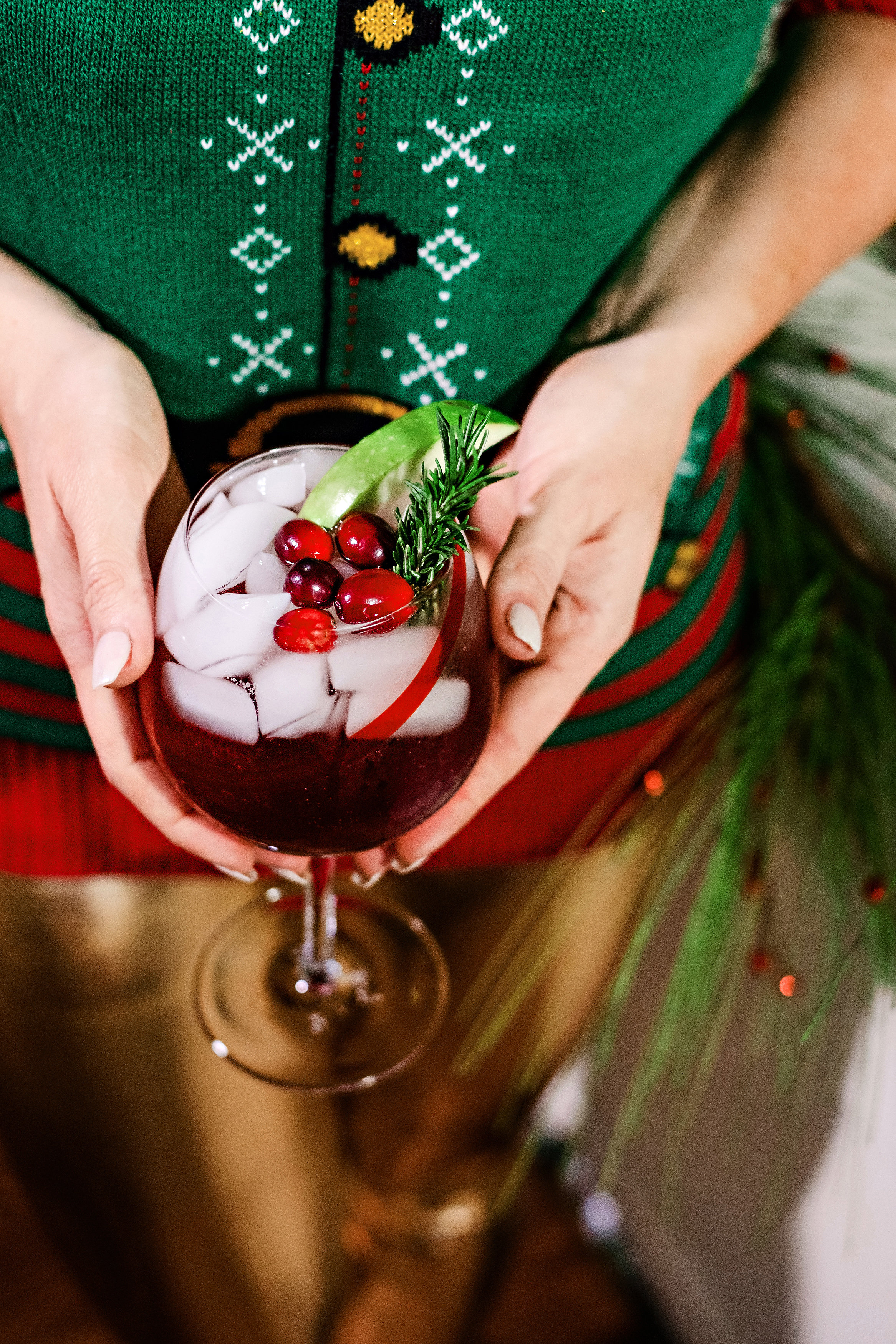 First and foremost, let's discuss the drink of the evening. This was a huge hit, and both the ladies and gentlemen enjoyed it. Introducing my Cranberry Apple Spritzer:
You'll need:
Cranberry Juice
7Up
Apple slices
Cranberries
Rosemary for garnish
Vodka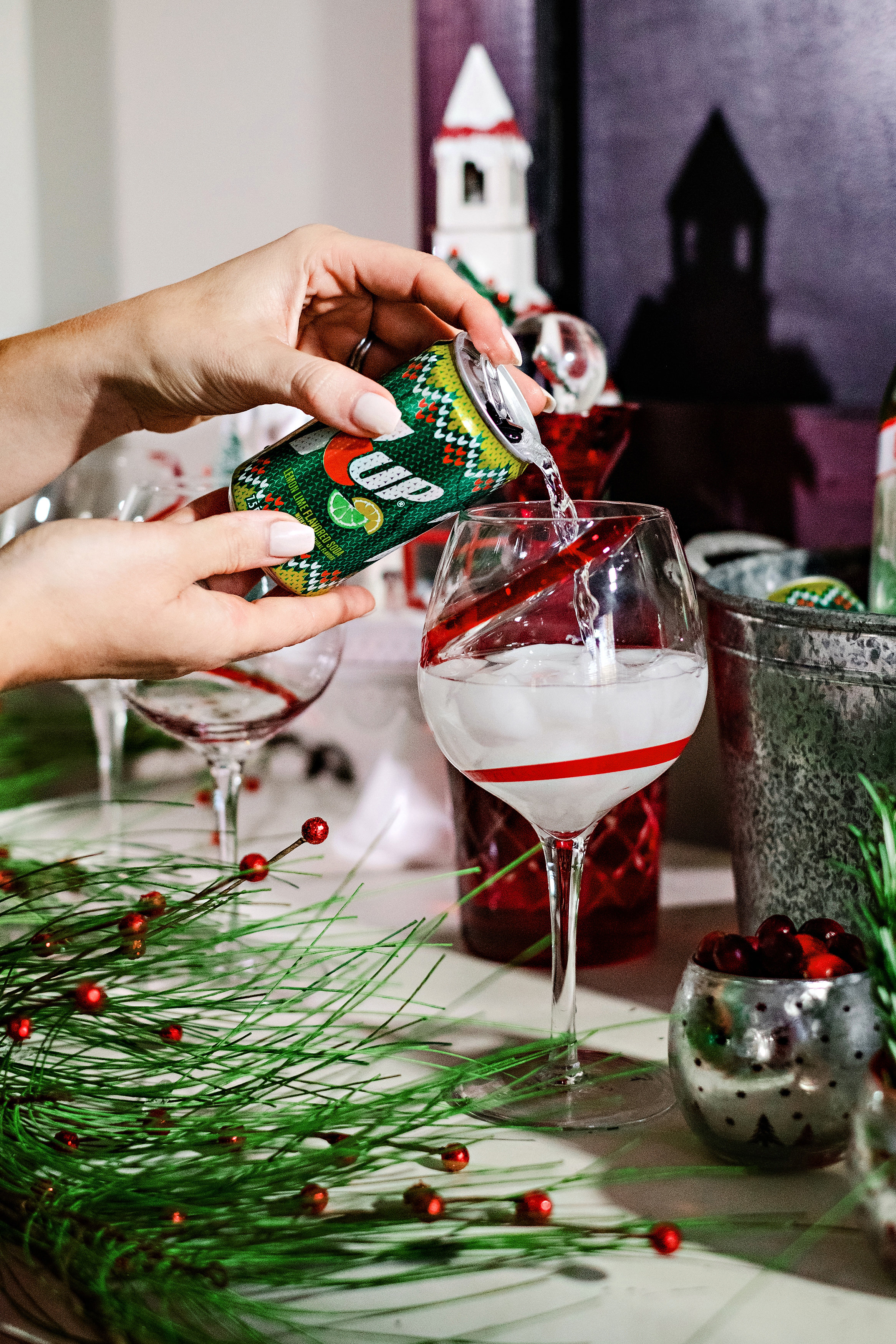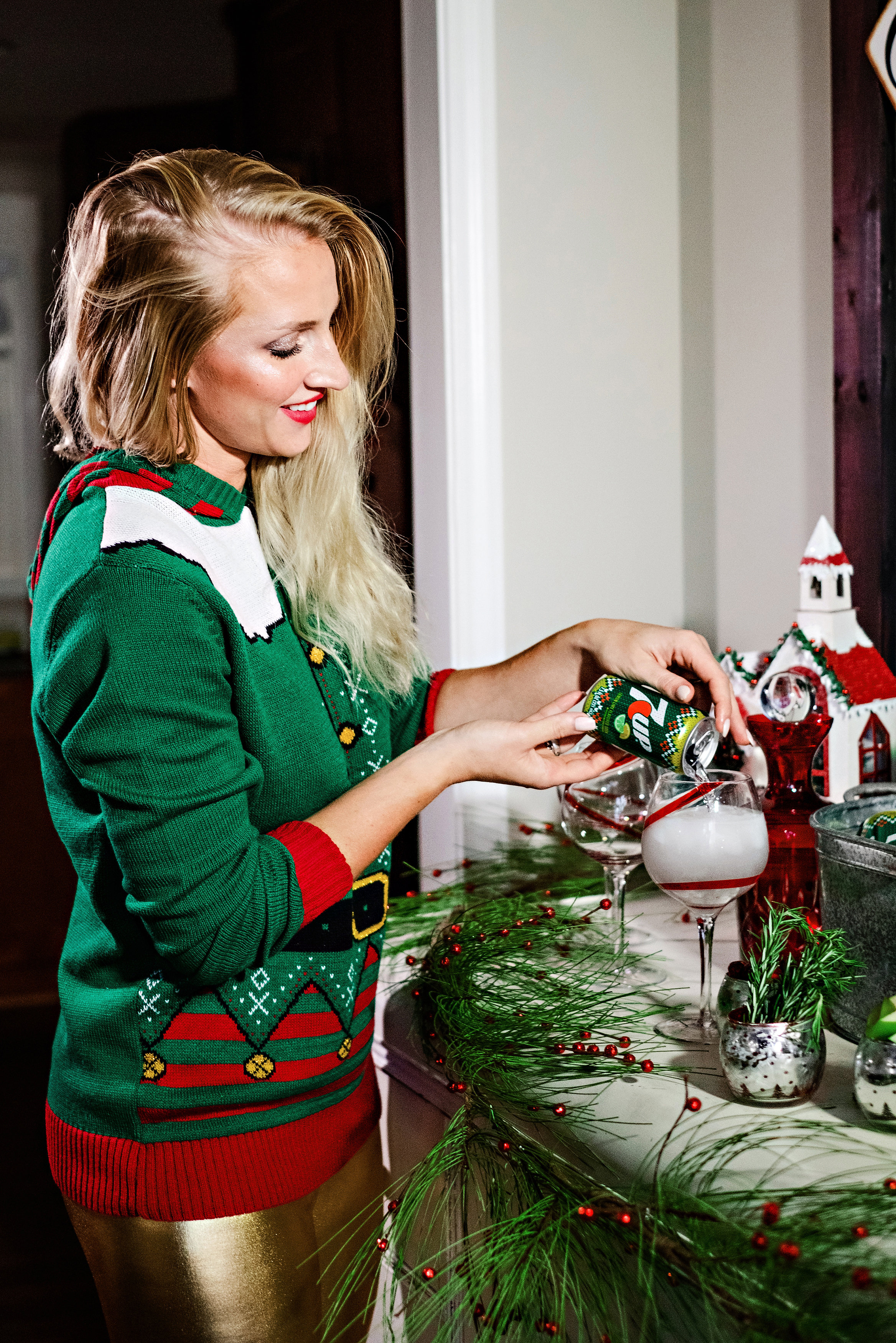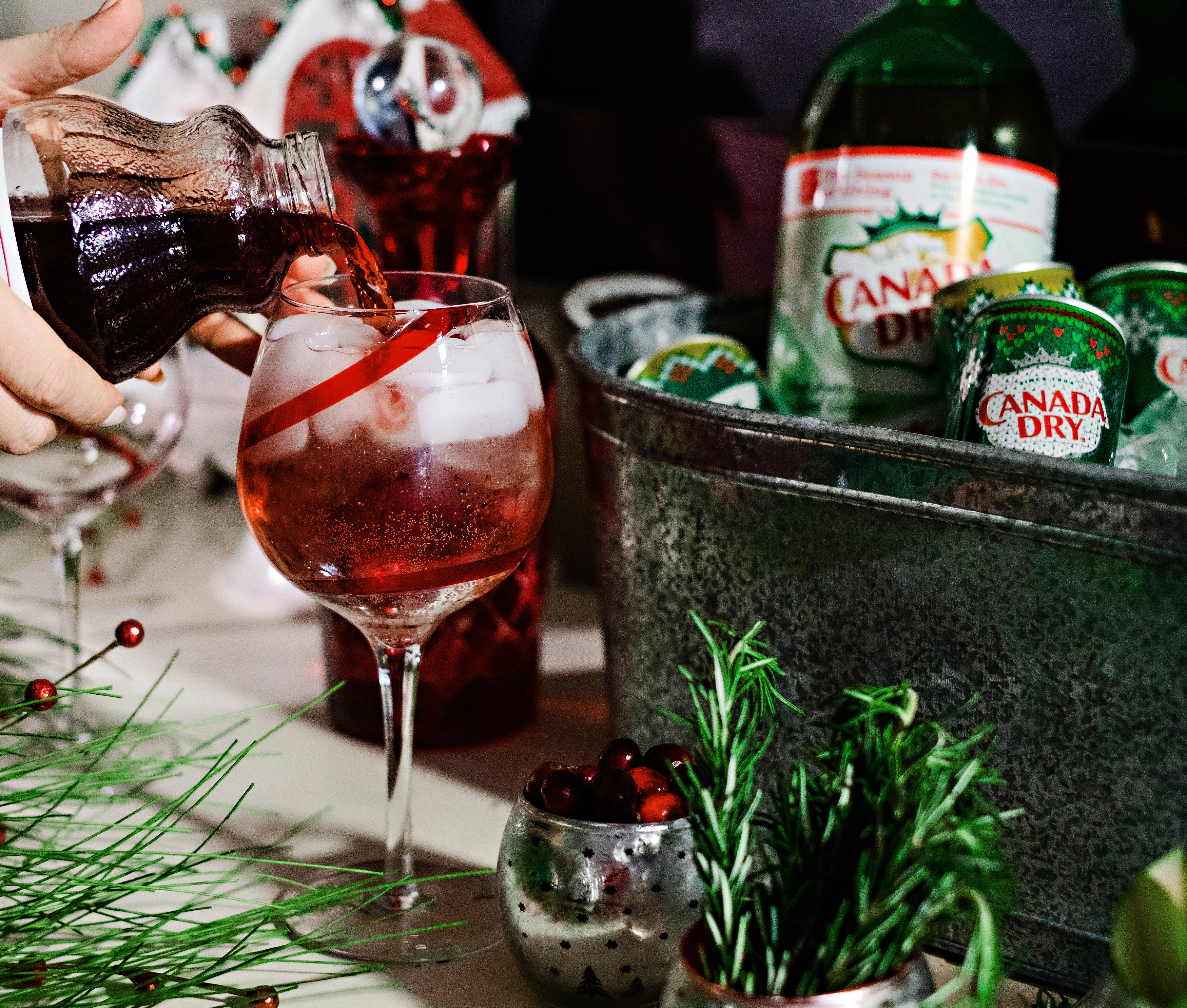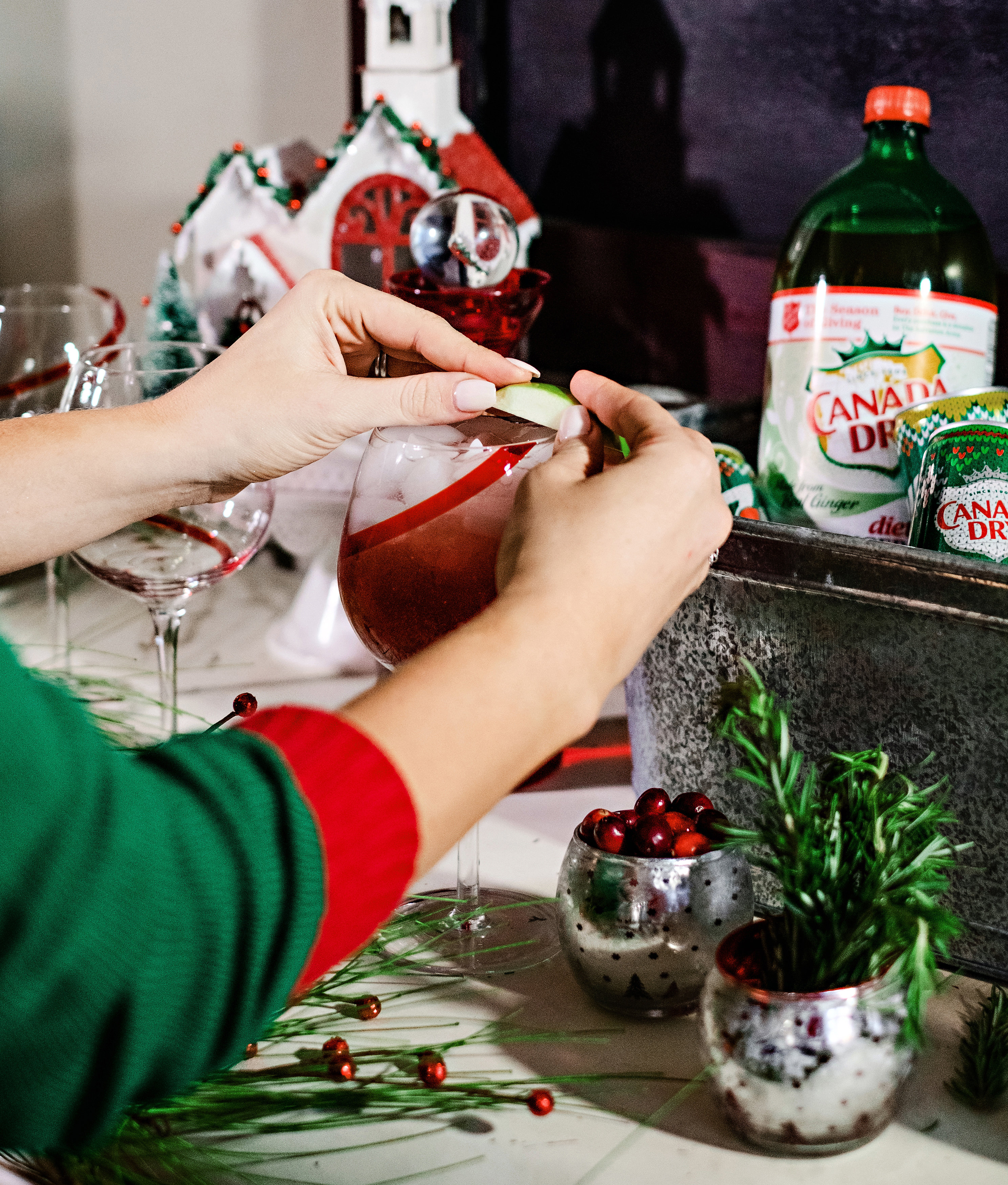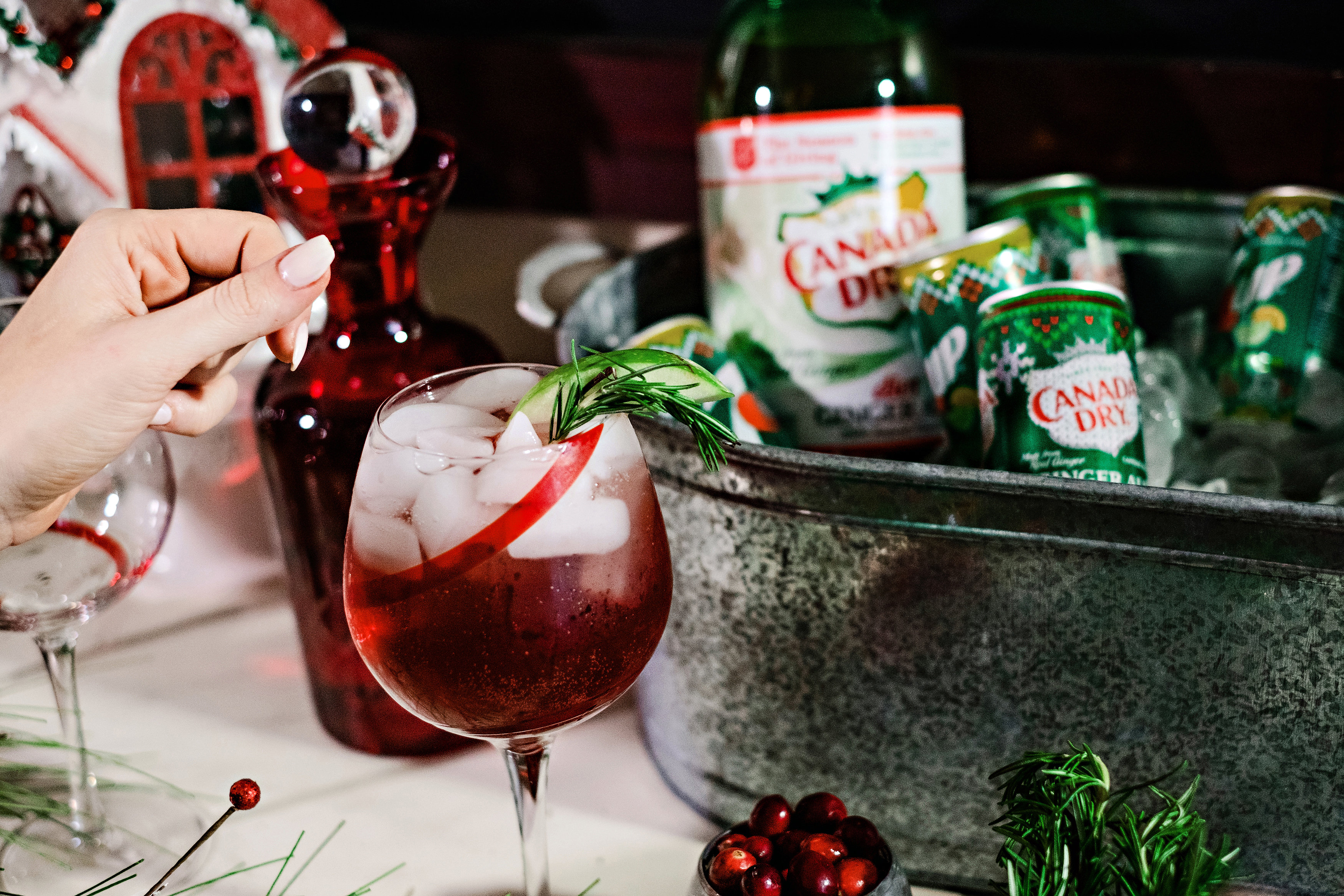 To make A Cranberry Apple Spritzer:
Mix 1 part vodka to 3 parts 7 UP. Then add 1 part cranberry juice.
Garnish with an apple slice, 4 cranberries and a sprig of rosemary.
Not only does this taste delicious, it looks delicious as well! And what's better than an ice cold 7UP? Not much in my book. I remember drinking these as a kid. Now that I get to enjoy them as an adult it is even more fun. What do you like to mix with your 7UP?
Oh, and P.S: when you buy specially-marked bottles of 7UP, Canada Dry, and Squirt at Walmart this holiday season, a donation will be made to The Salvation Army!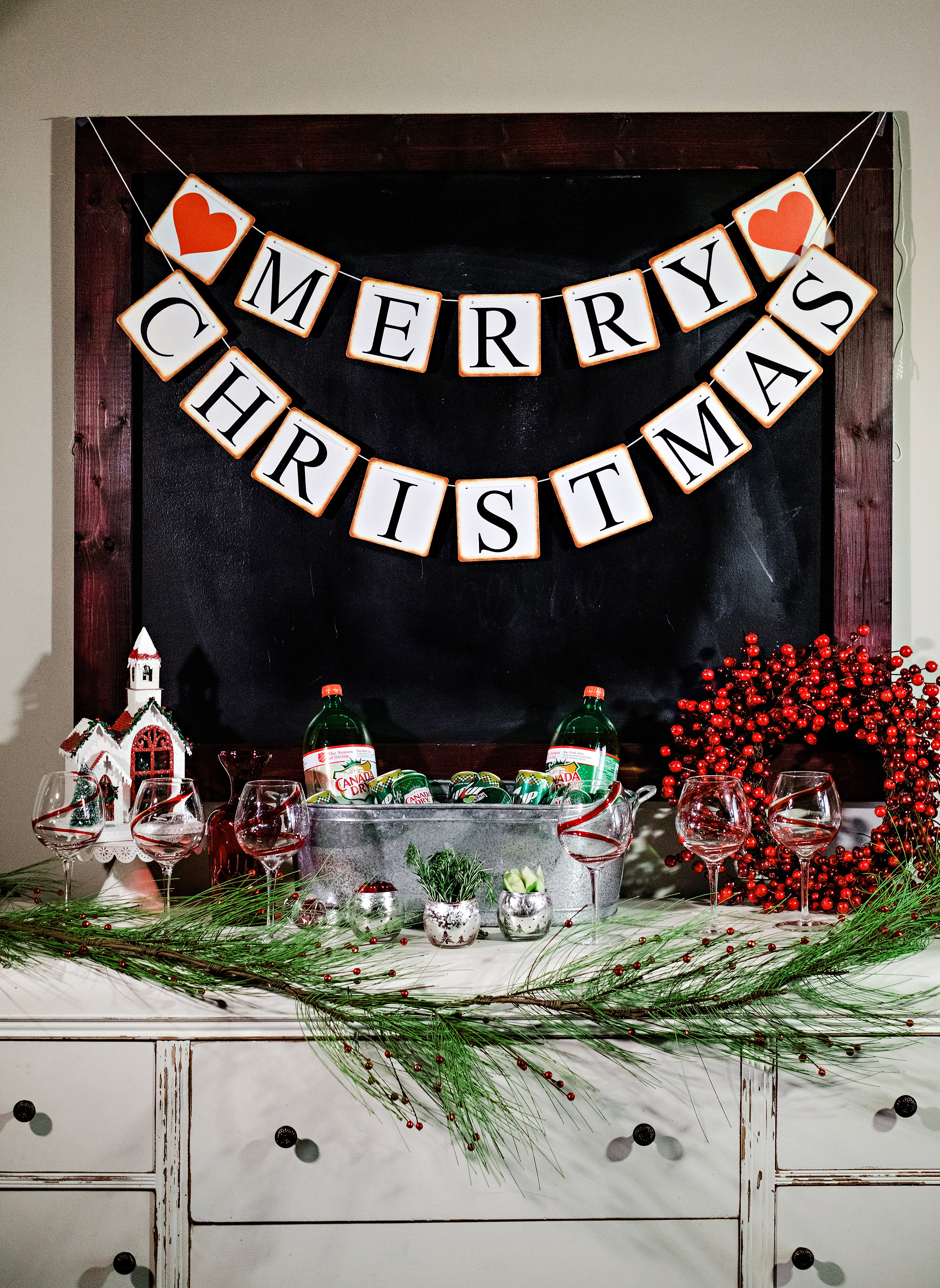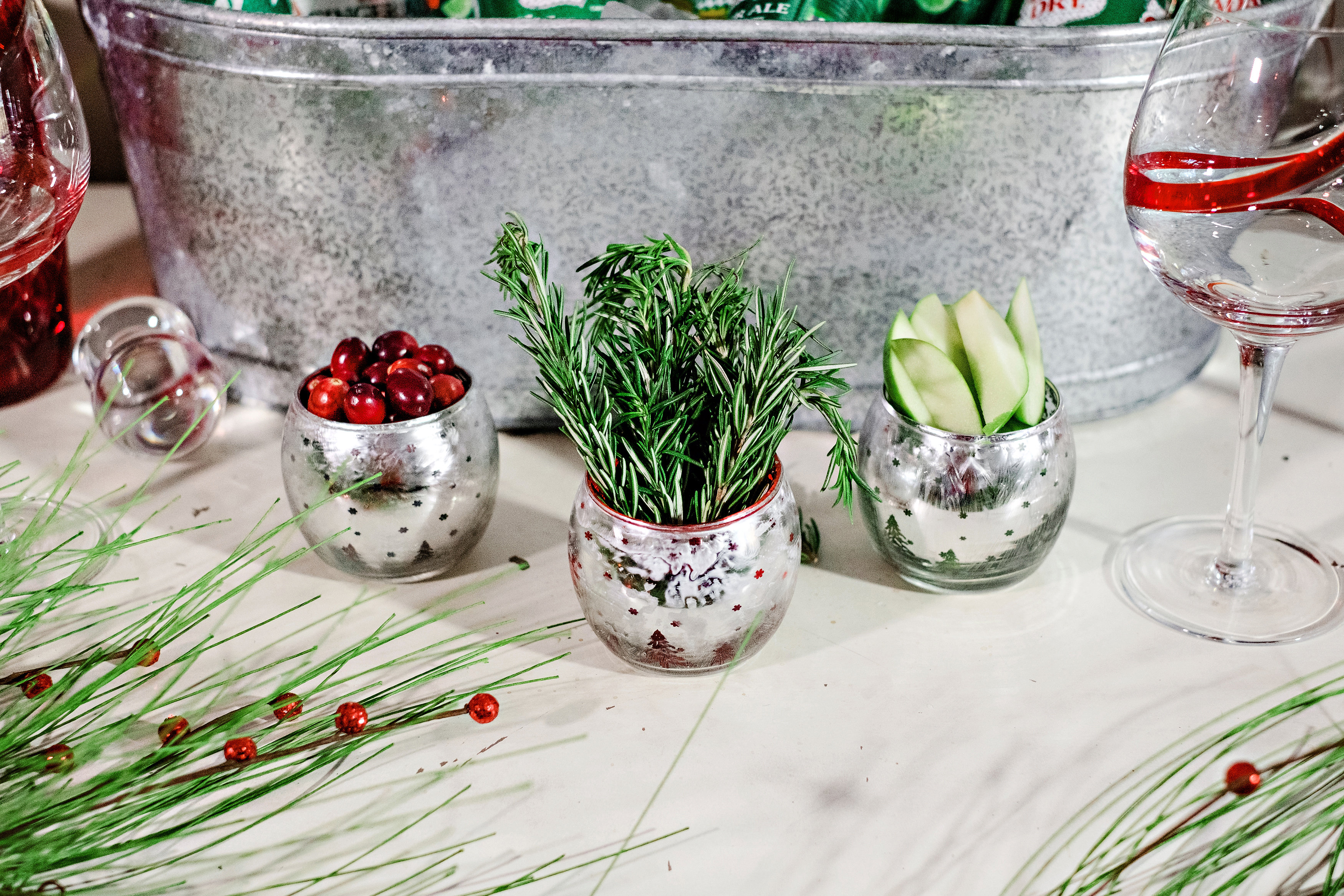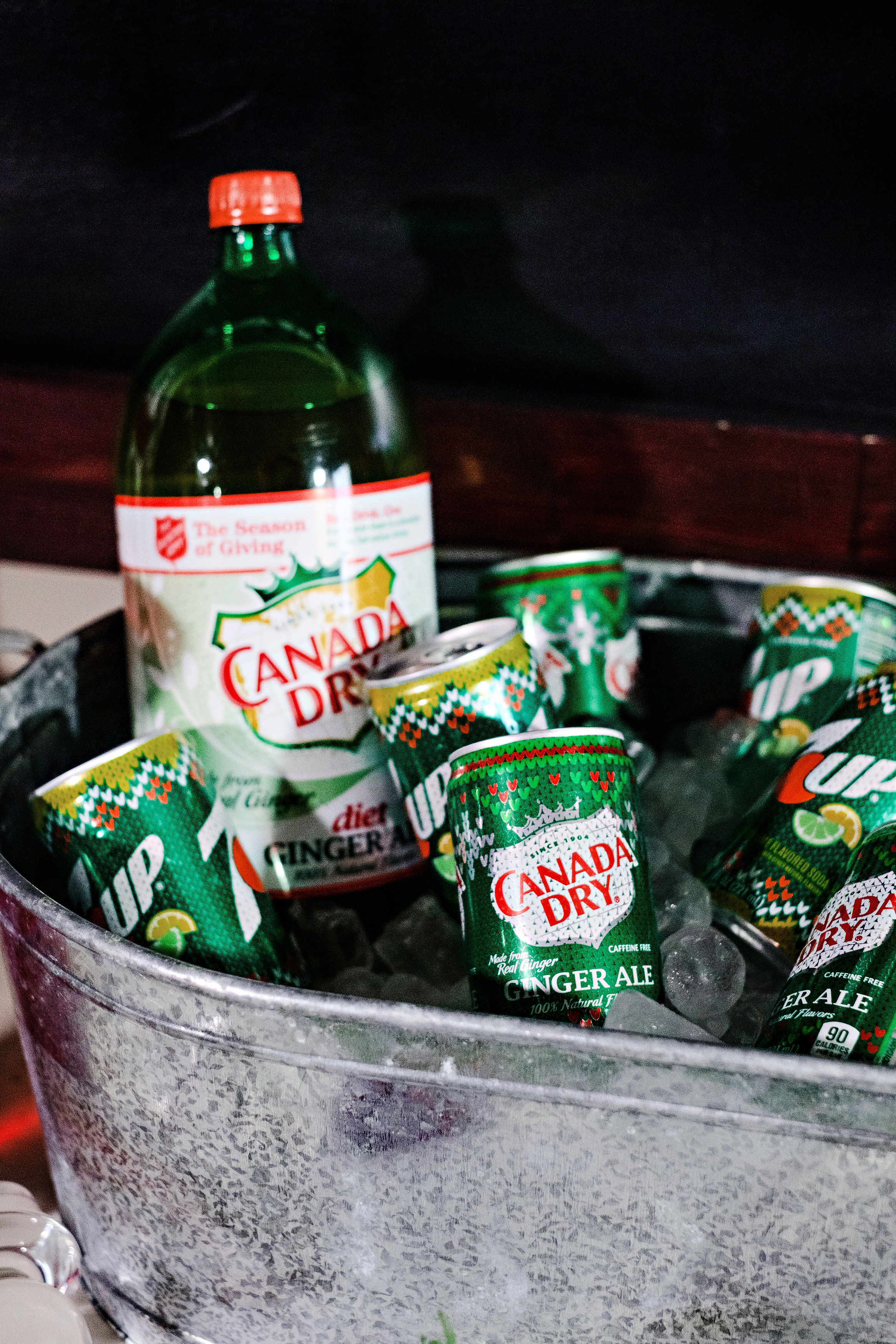 For the rest of the decor I tried to keep it as traditional Christmas as possible. I figured the sweaters would add plenty of color, so I stuck to white and red. I had a photo prop wall with balloons for people to take pictures in front of. We also had a "Best Sweater" gift card and embarrassing trophy for the best and funniest ugly sweater. Who do you think won?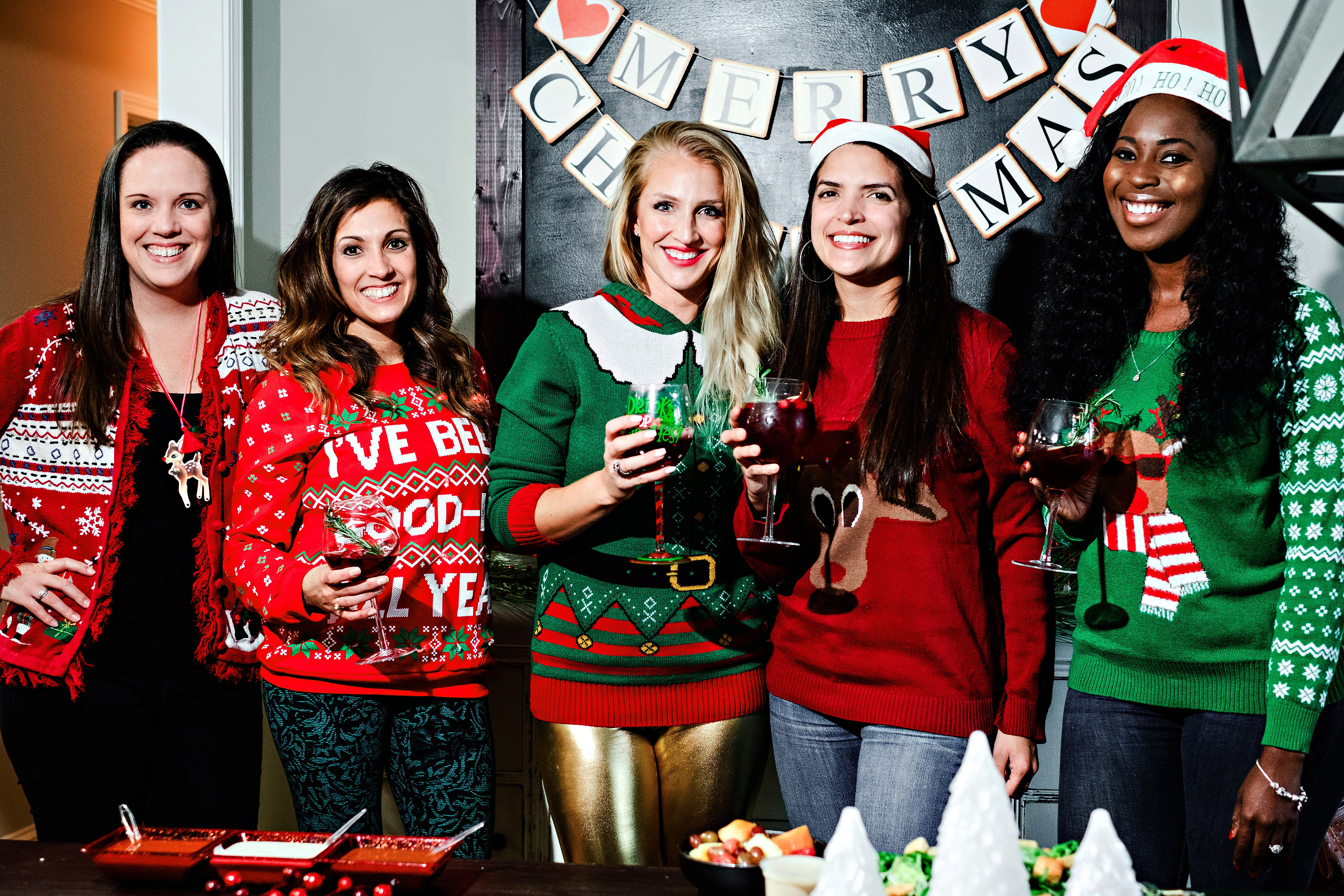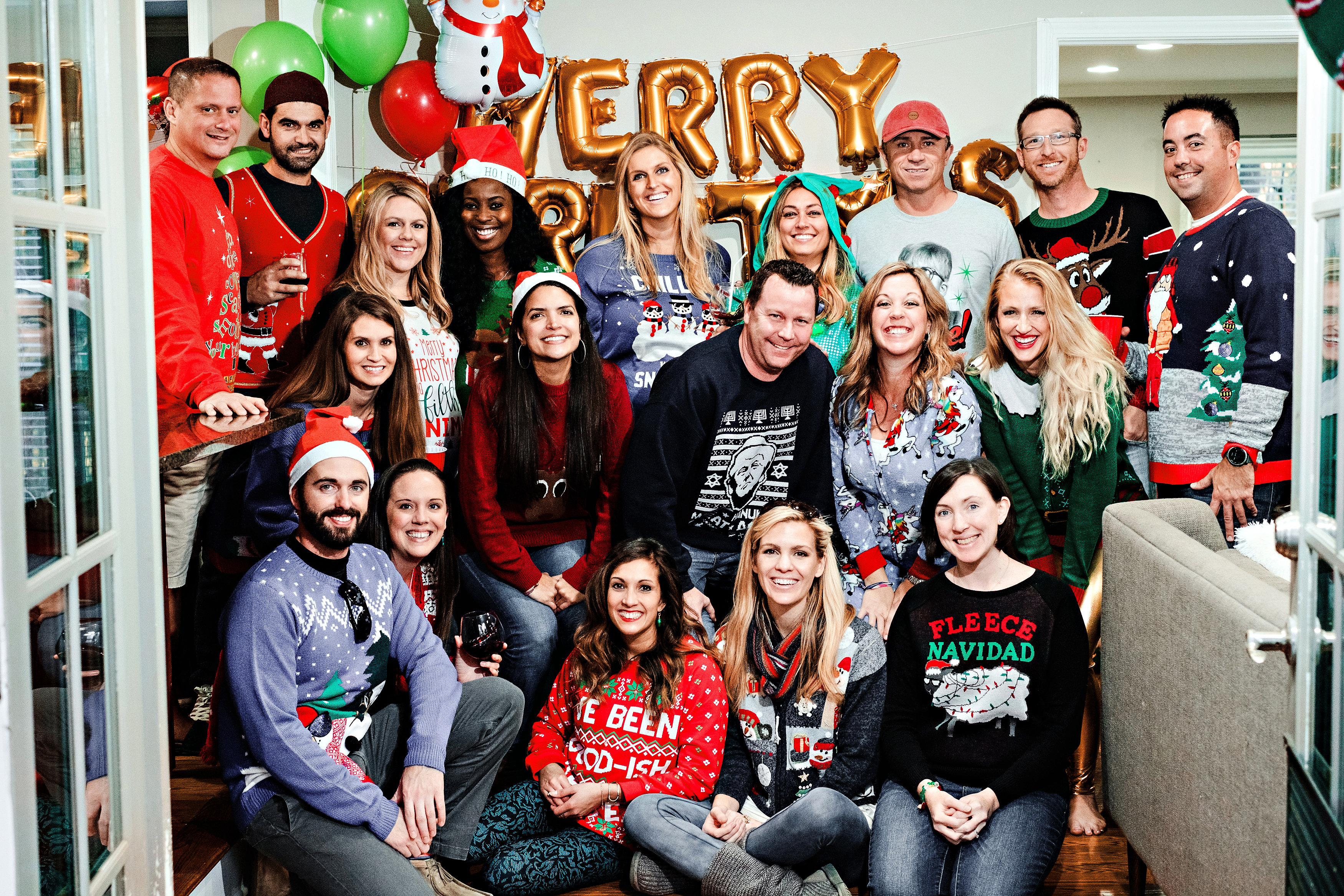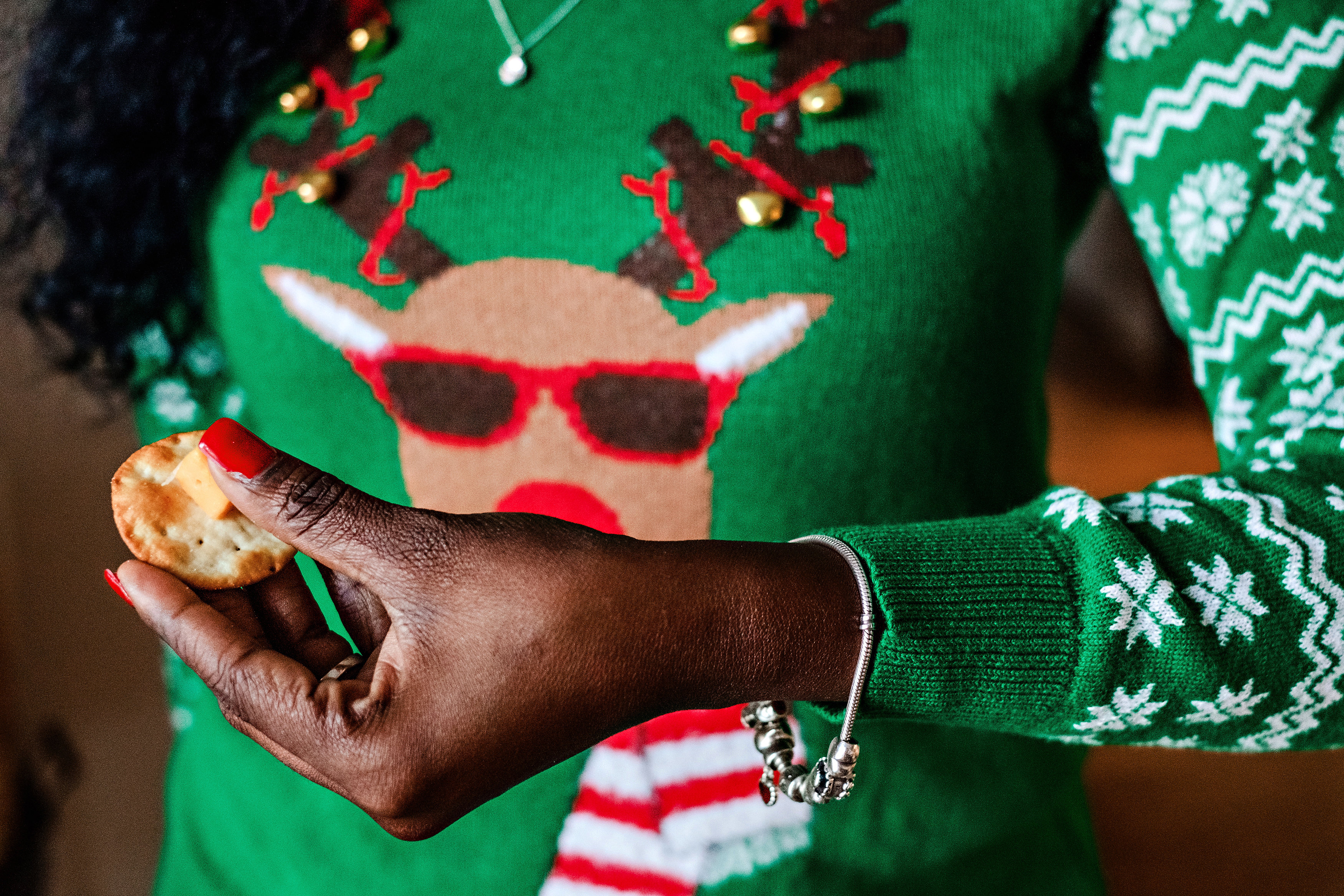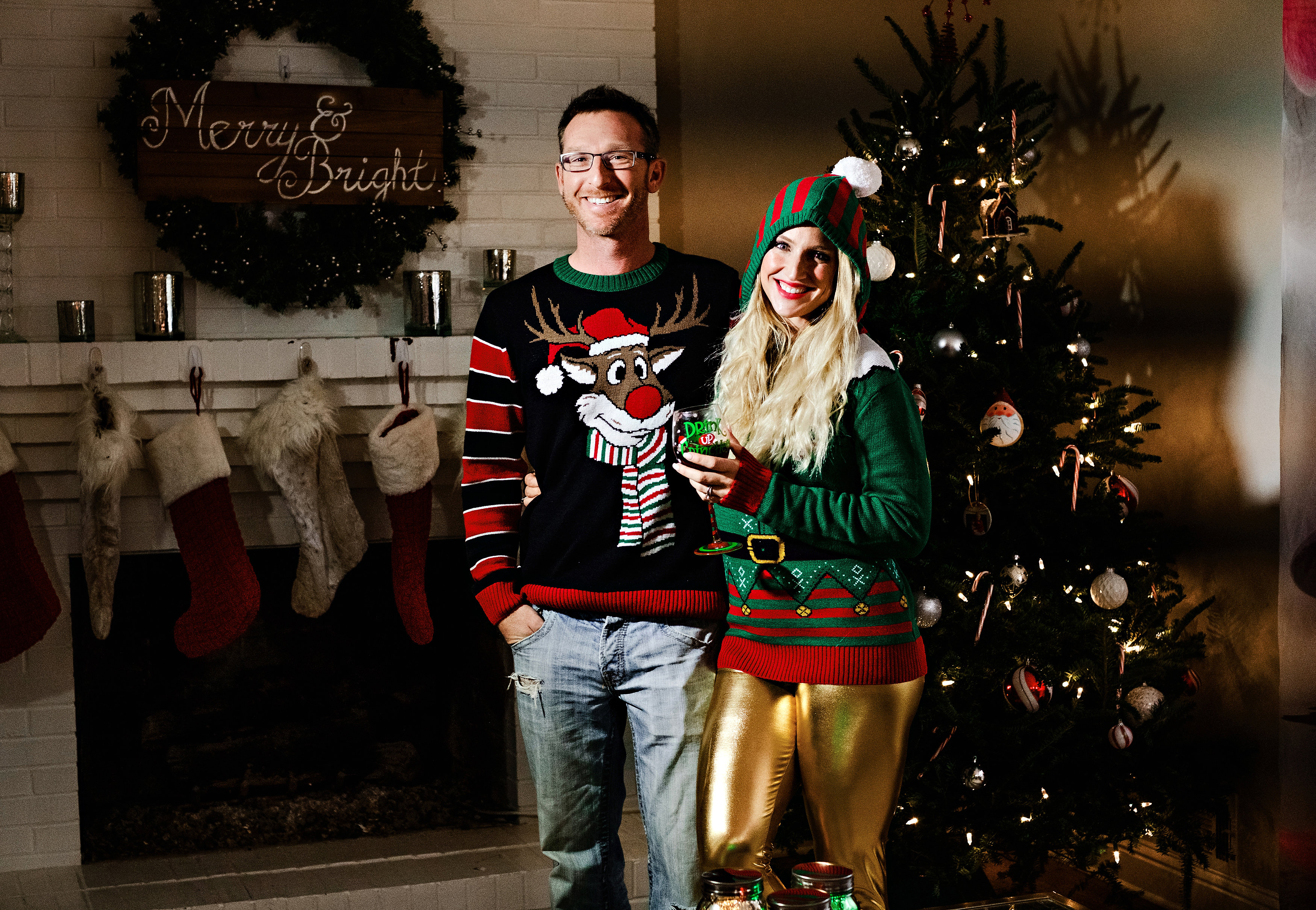 The Christmas Tree outfit of course! It was too good not to!