This self-care post is sponsored by Aveeno. I only work with brands that I love, so thank you for helping me to support them!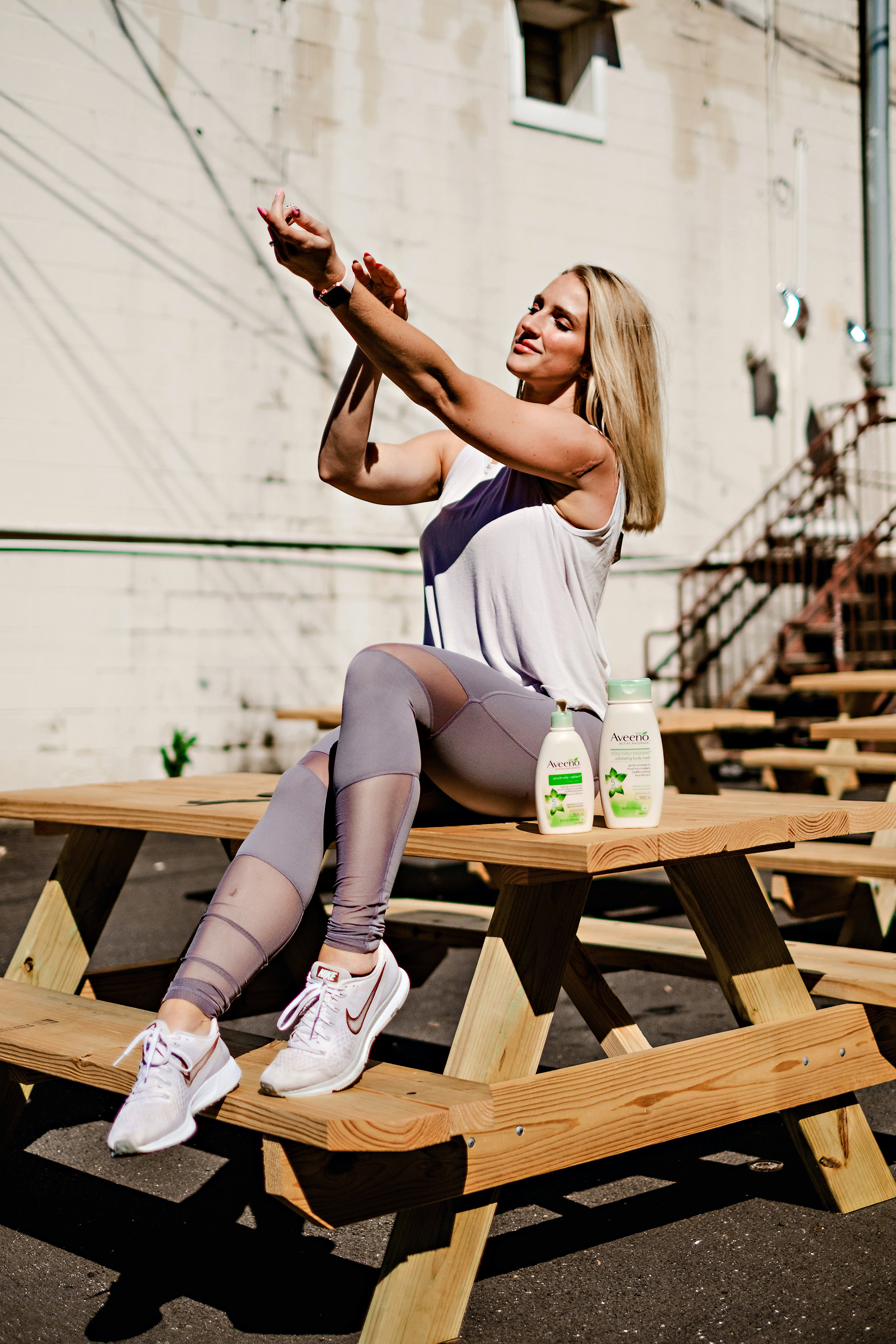 I have talked about the importance of self-care many times on my Instagram and stories. Any way you can practice self-care is important- whether it's working out, reading a book, cooking a special meal. Whatever floats your boat. However, I do have a quick and easy routine that you can do that's both good for your mind AND body.
The Importance of Self-Care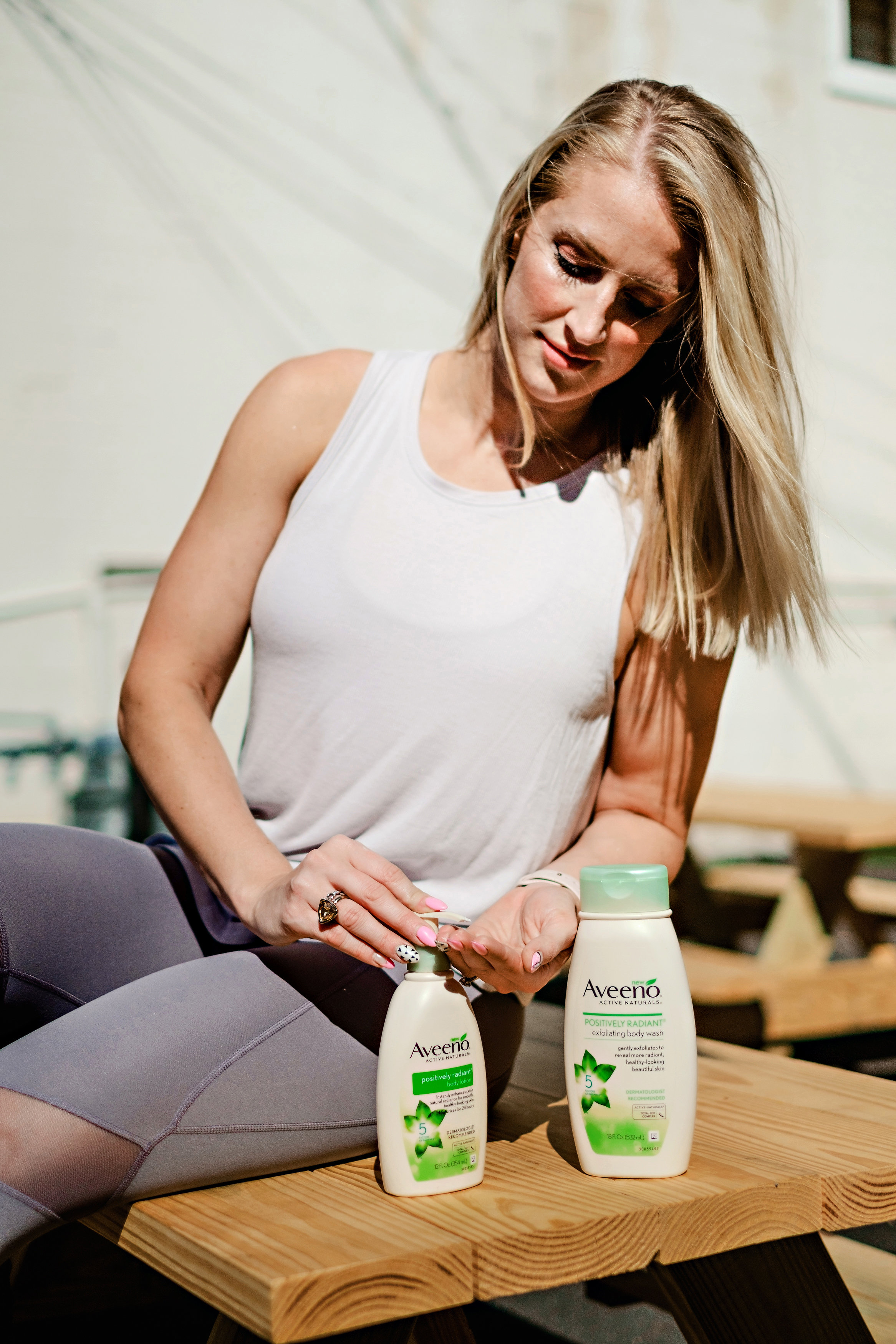 After a hard workout, or just a trying day with the kids I love to take a bath or shower with my favorite Aveeno products. Their new Radiance line is designed to bring out your best and healthiest skin by targeting the 5 factors of radiance: tone, texture, dullness, blotchiness, and brown spots. The Aveeno Radiant Exfoliating Body Wash is my favorite product, and feels great after a long hard day! It also smells delicious.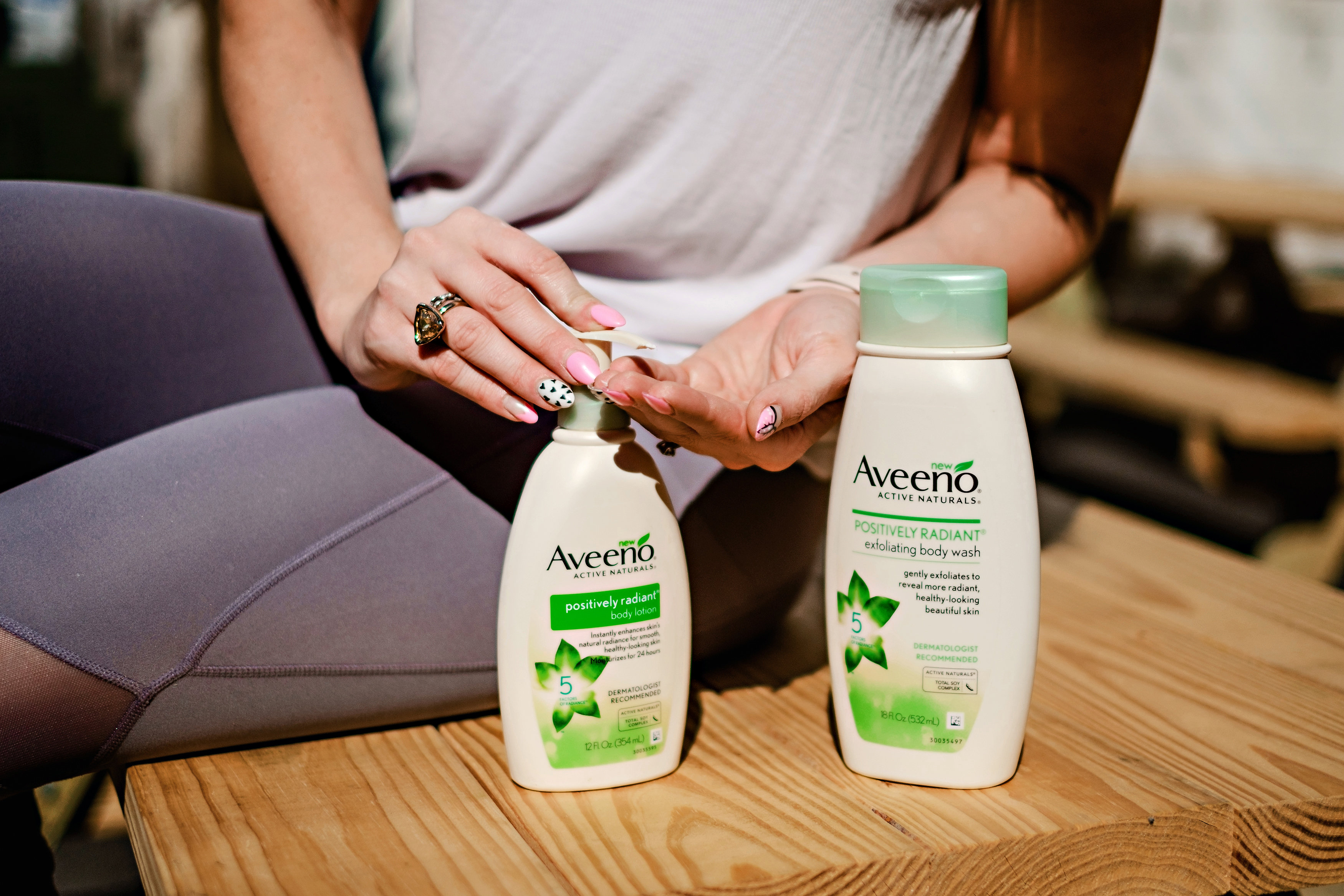 After my bath or shower, I moisturize my whole body self-massage style with the Positively Radiant Body Lotion. Ya'll, this lotion is so moisturizing! Plus, after this harsh winter, it's really brought back the shine to my skin. I feel centered and relaxed after my shower and subsequent self-massage. It only takes about 20 minutes total and is all I need to re-focus and calm my mind. It also means my skin is being taken care of!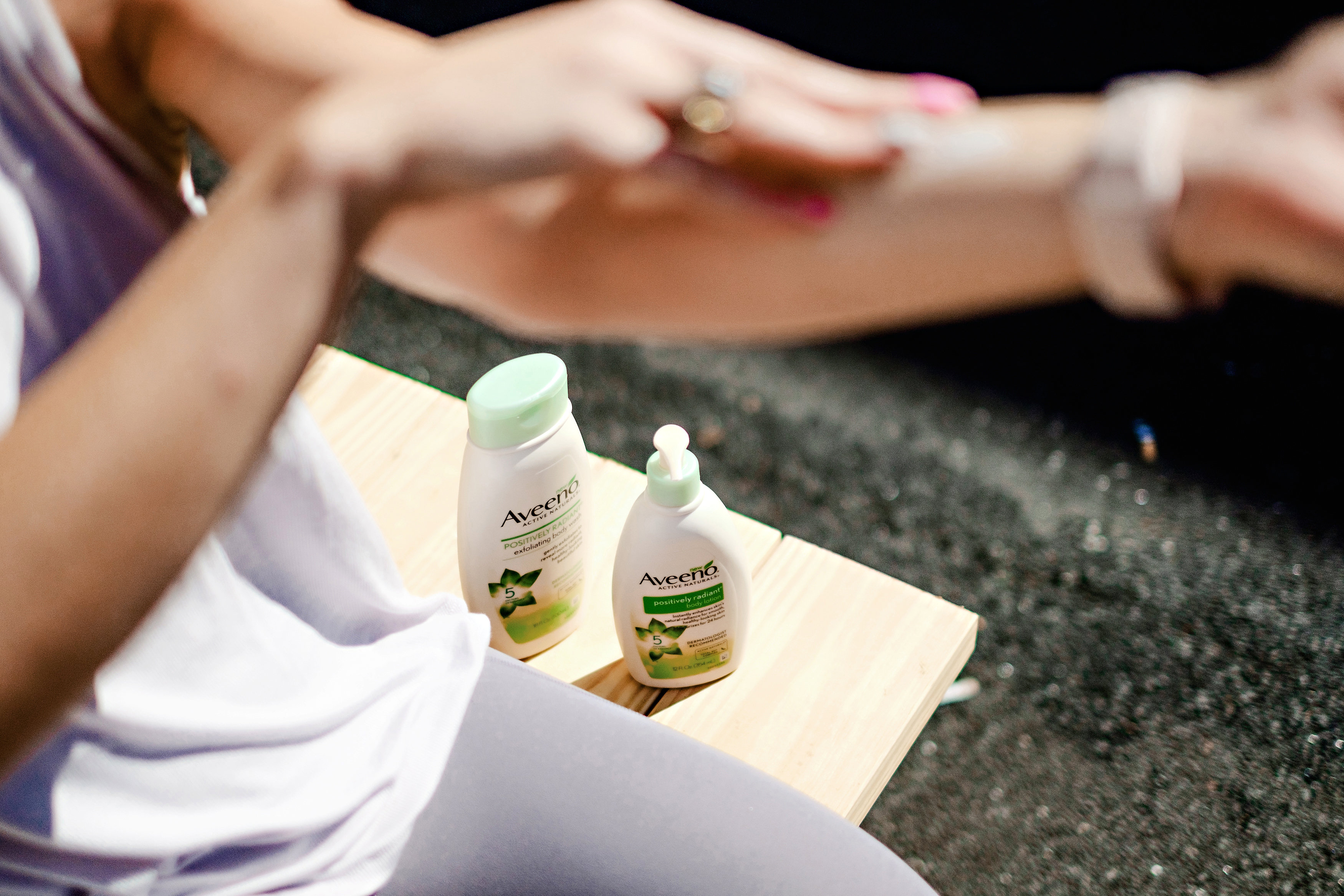 So take an extra 20 minutes today to take care of yourself, my friends! What are your favorite Aveeno products for self-care?