How to Save Money at Disney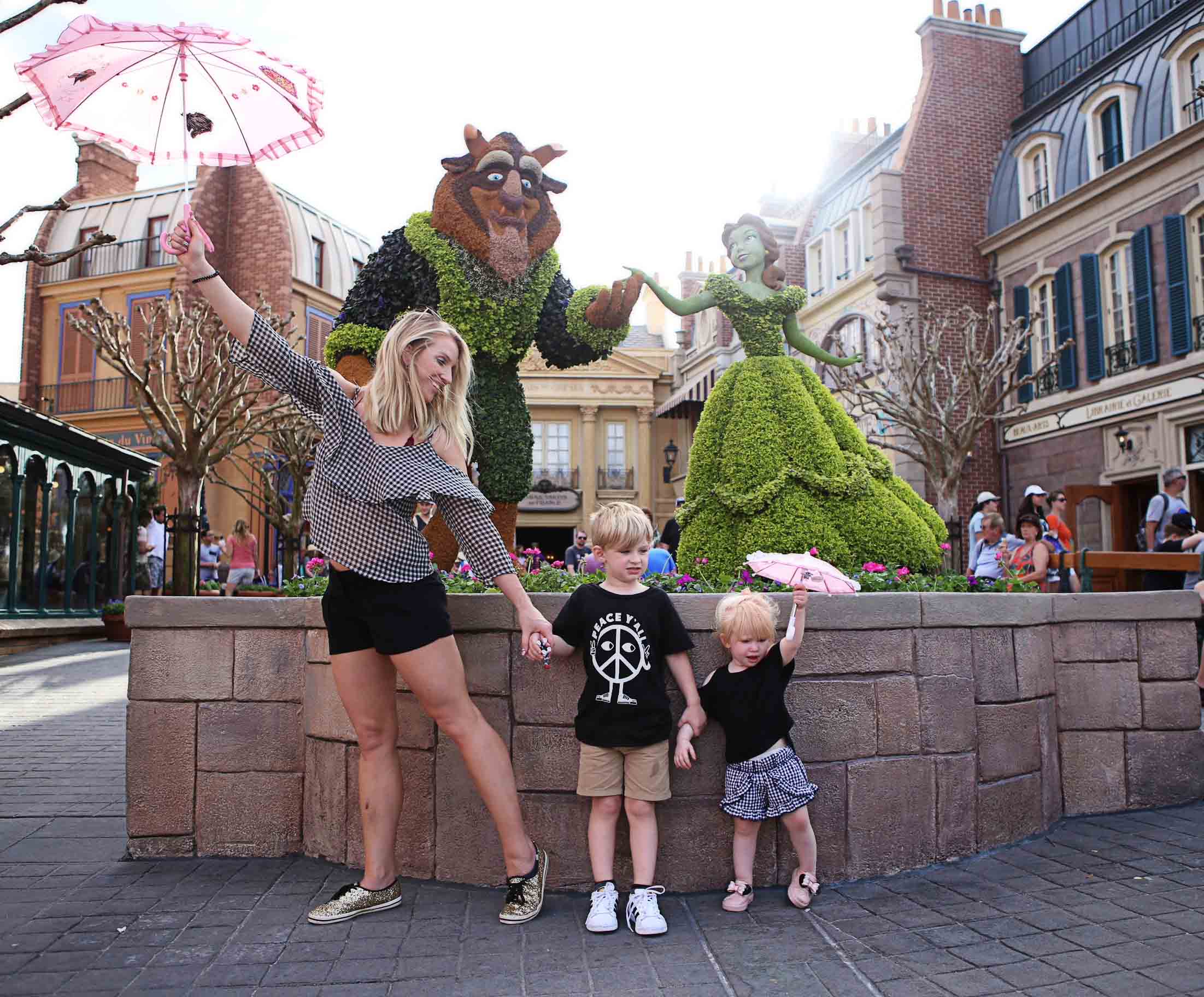 We're obviously big fans of Disney over here. I was talking with my husband last night and apparently we've been six times in the last two years. Excessive? Maybe. Worth it? Absolutely! I'm not going to call myself an expert on all things Disney, but I will say I have found ways in which to save money at Disney to get the biggest bang for our buck, and I'm going to share it with you!
HOW TO SAVE MONEY AT DISNEY
First and foremost, book your stay at Encore resorts. We had the pleasure of staying there our last trip and it was DIVINE. The water park ON SITE is pictured above, as well as the fun themed rooms that were in our house! First, a little about the property:
It's only 5-10 minutes from the Disney Parks and 15 minutes from Downtown Disney.
There are homes with 4-12 bedrooms. So instead of squeezing your whole family into one hotel room you can have a HOUSE with enough rooms for everyone to spread out. You an also invite all your friends/family to join in on the fun!
Each house has it's own pool.
The property also has 3 restaurants, personal chefs, a grocery buying service, a water park, gym, and kids club.
There are shuttles every day to and from the parks. They also have a great taxi service they utilize for other off-property fun.
Now let's discuss how Encore resorts can help you save money at Disney. If you were to book a 5 bedroom home for this week it would be $300 min a night. That's the same as a hotel room! BUT you have a whole home for the family to enjoy AND all the amenities of a hotel as well. I know, my mind was blown too. Here are the others way it saves you money:
You can either bring all the groceries you want and fully stock the kitchen or hire their grocery-buying service to do it for you. I HIGHLY recommend eating breakfast and dinner at home. Not only is this a huge money saver, the foods normally better than at the parks anyways. You can also eat at the three restaurants on-site at Encore, or have the food brought to your home! We tried all three and the options and quality did not disappoint!
You can also stock your pantry full of snacks- load up your diaper bags/purses before you head to the parks so you're not spending an inordinate amount on silly items.
The water park is AMAZING and also included in your stay. So no need to get tickets to Blizzard Beach or Volcano Bay. I do recommend getting a cabana for at least one day so you can stay all day and just relax.
Other ways to save money at Disney:
Do NOT buy the meal plan. It's not worth it.
Only do one or two character meals max. I know they all sounds fun but your kids will get sick of it/take it for granted if you do it too often.
Don't buy the Park Hopper ticket. Just plan on hitting one park a day.
Absolutely plan at least one free day of just relaxing. Every day at a park will burn you out SO FAST.
Use your points on your Amex or other rewards card for flights etc.
Discounted Disney giftcards at Costco!
IF there is an after park special at Magic Kingdom like Mickey's Not So Scary or Mickey's Very Merry Christmas party buy those tickets INSTEAD of the full day tickets. The lines are way shorter so I promise you'll get to ride all the rides, and the after park specials are beyond amazing. We've been to both so read about them at the links above.