Themed Easter Basket Tutorial
This themed Easter Basked post is sponsored by Zonderkidz. I only work with brands I love, so thank you for helping me to support them!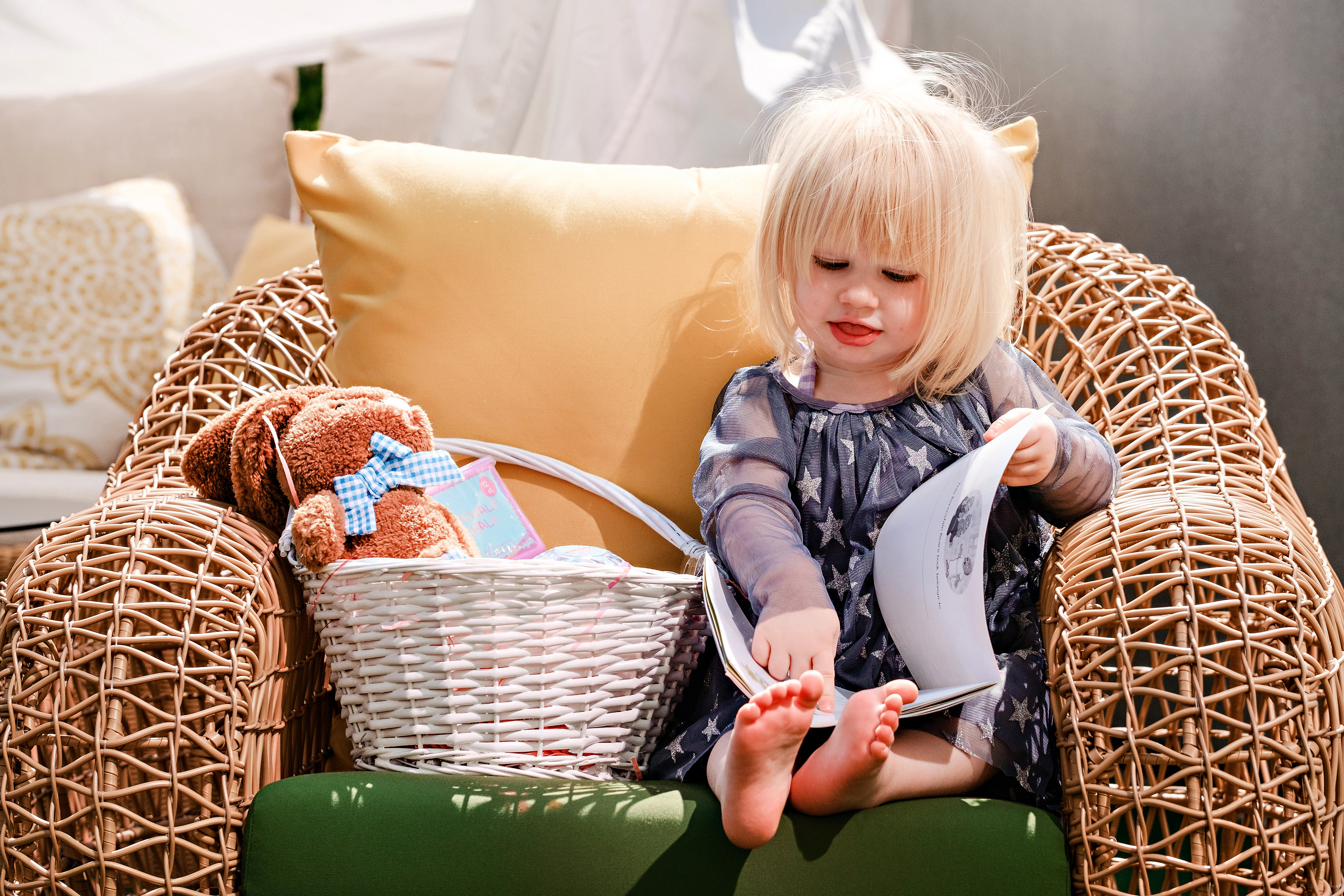 Who else here grew up on the Berenstain Bears? I sure did! I am so excited to get my kids reading the same books I loved as a child. Did you know the first Berenstain Bears book published in 1962? I love that I get to share the cubs with my family today.
I'm starting them on The Berenstain Bears and The Easter Story by Jan & Mike Berenstain as I think it's THE most important book. I want them to know from the start what Easter is all about- the Resurrection of Jesus. This book introduces it to them so well and reminds the kids of the importance of religion, not just stuffing our faces with candy on Easter day.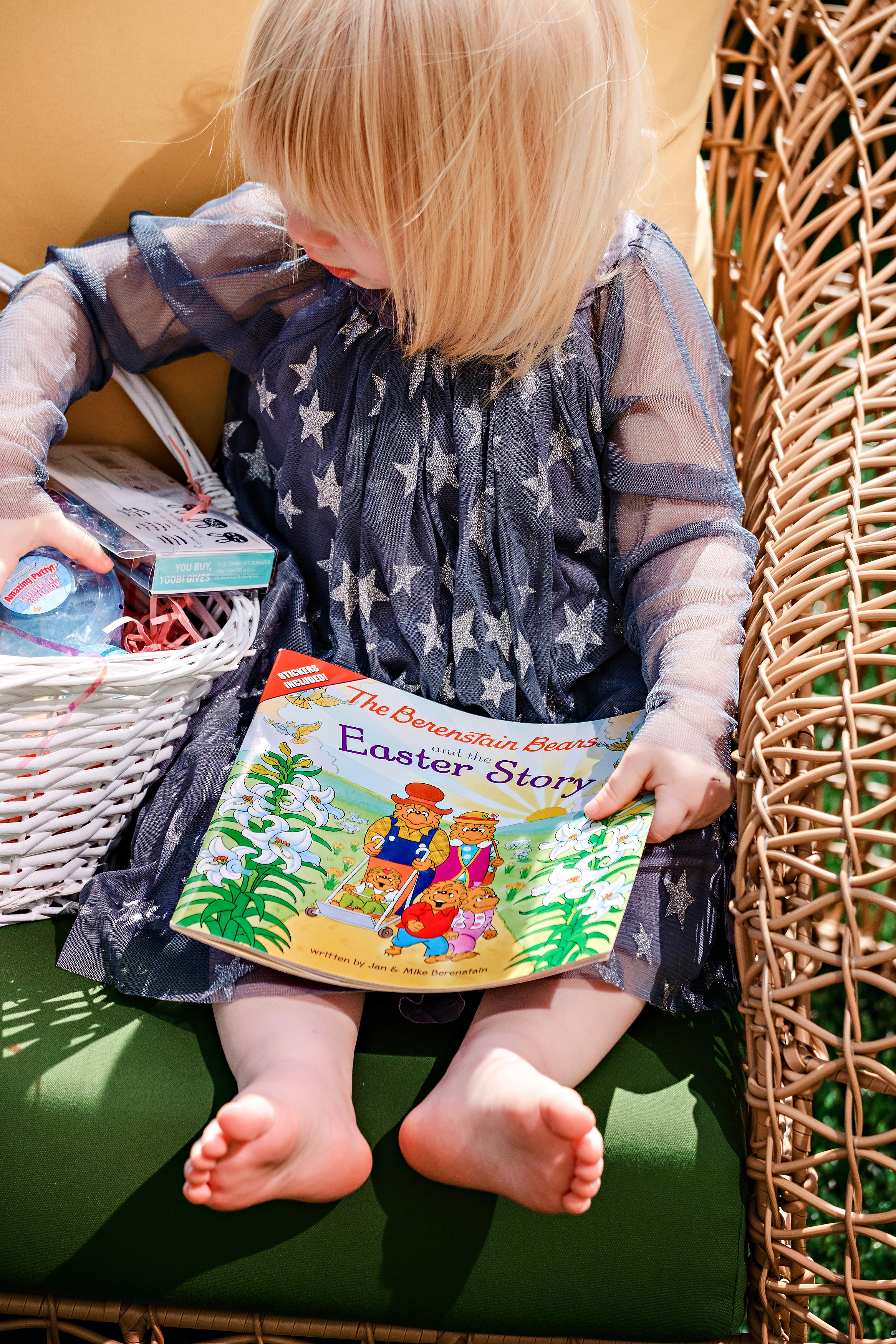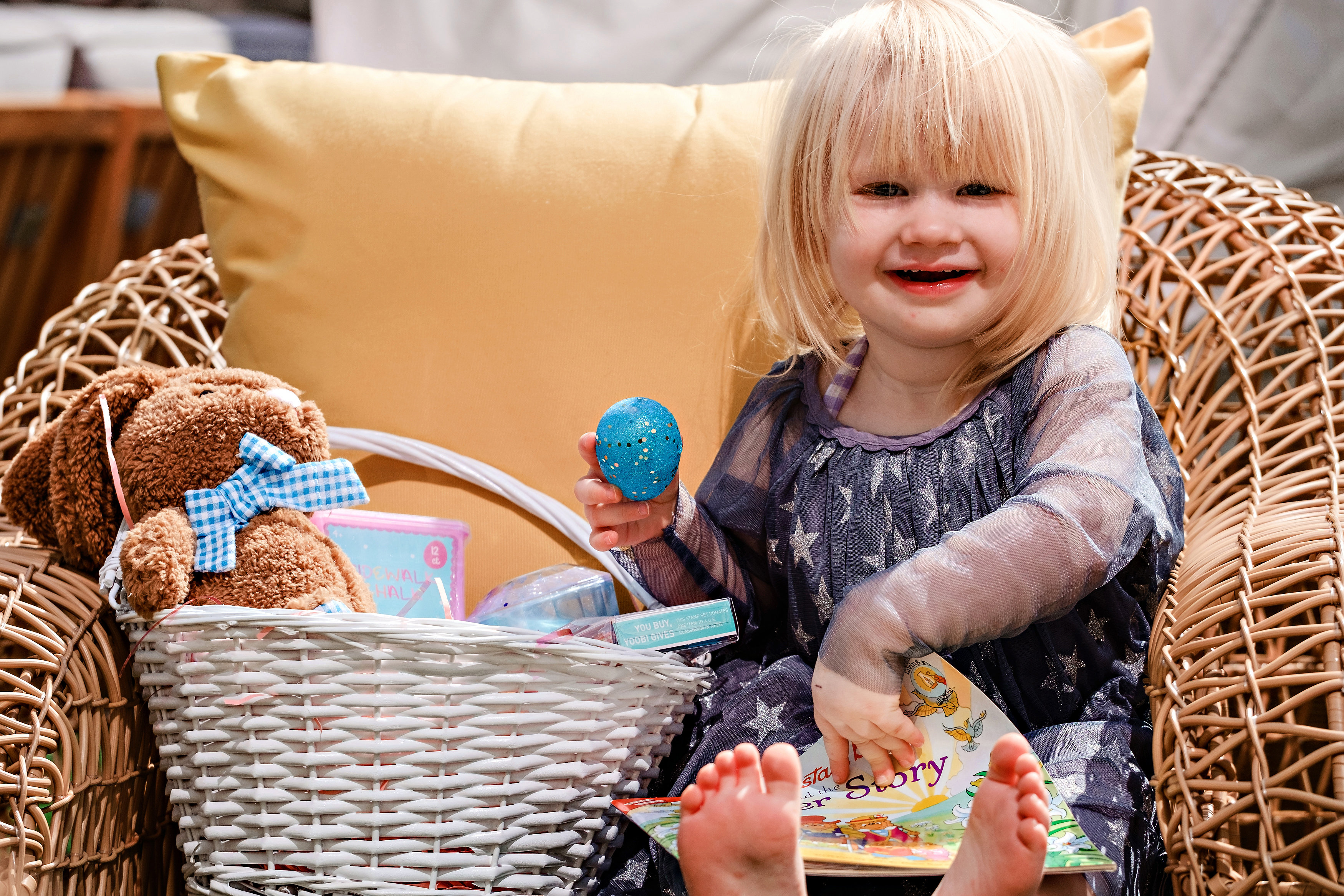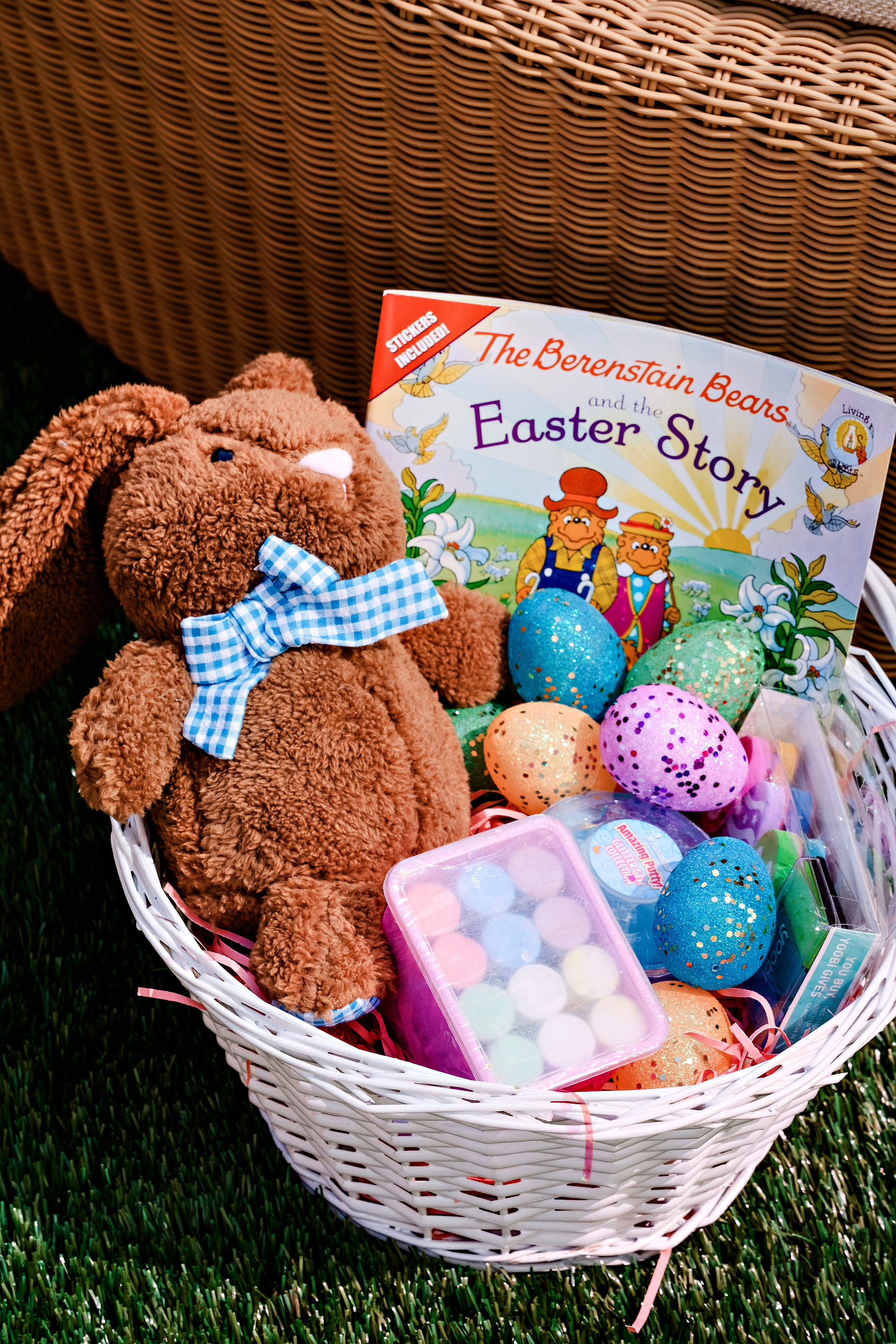 How to Make Your Own Themed Easter Basket
I did a fun themed Easter basket around The Berenstain Bears and The Easter Story and I put a little tutorial together for you to do it too! You'll need:
Basket grass
Basket
Eggs
Stuffed Animal
Chalk
Coloring Pencils/Stamps etc
Small candy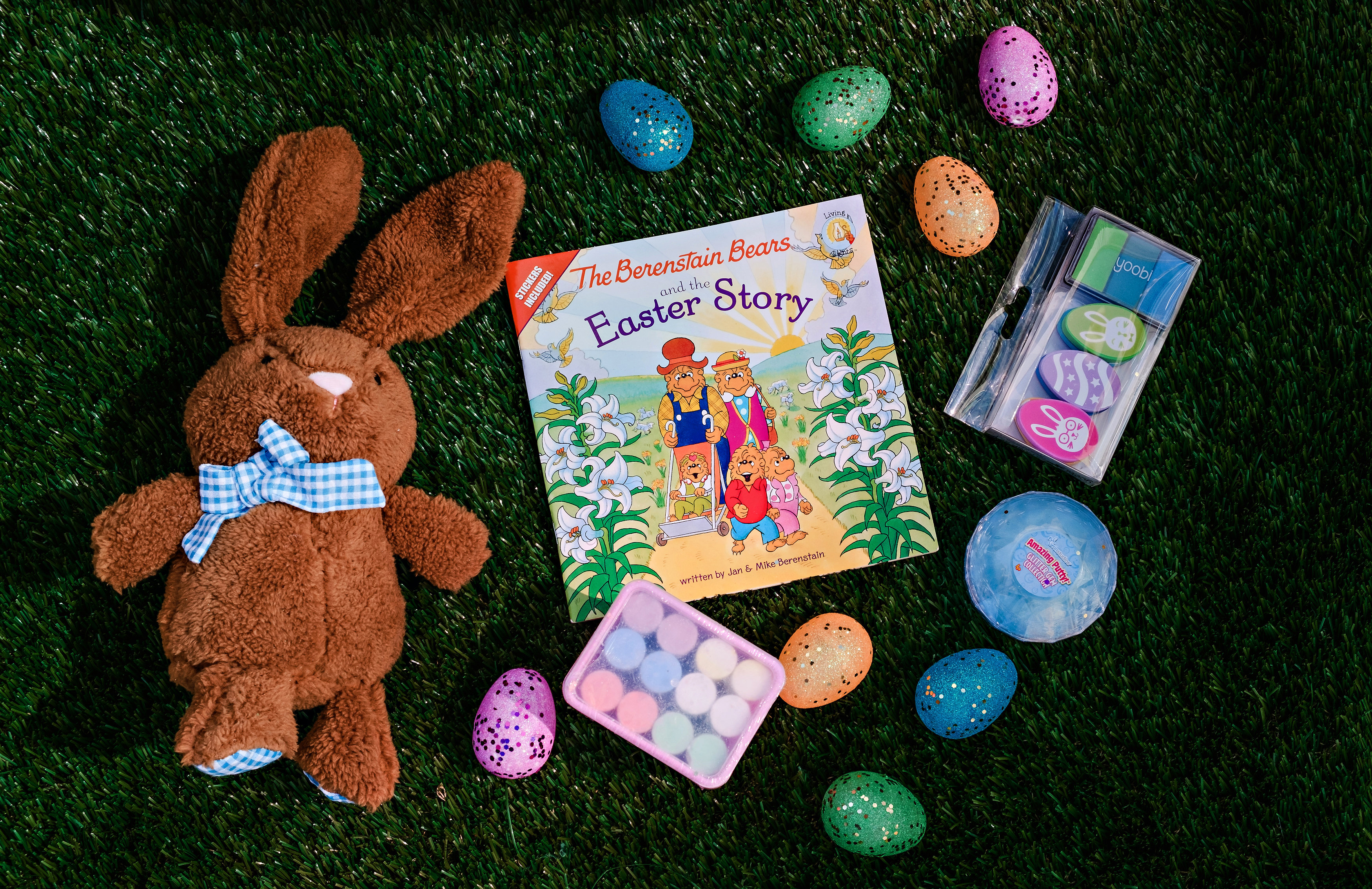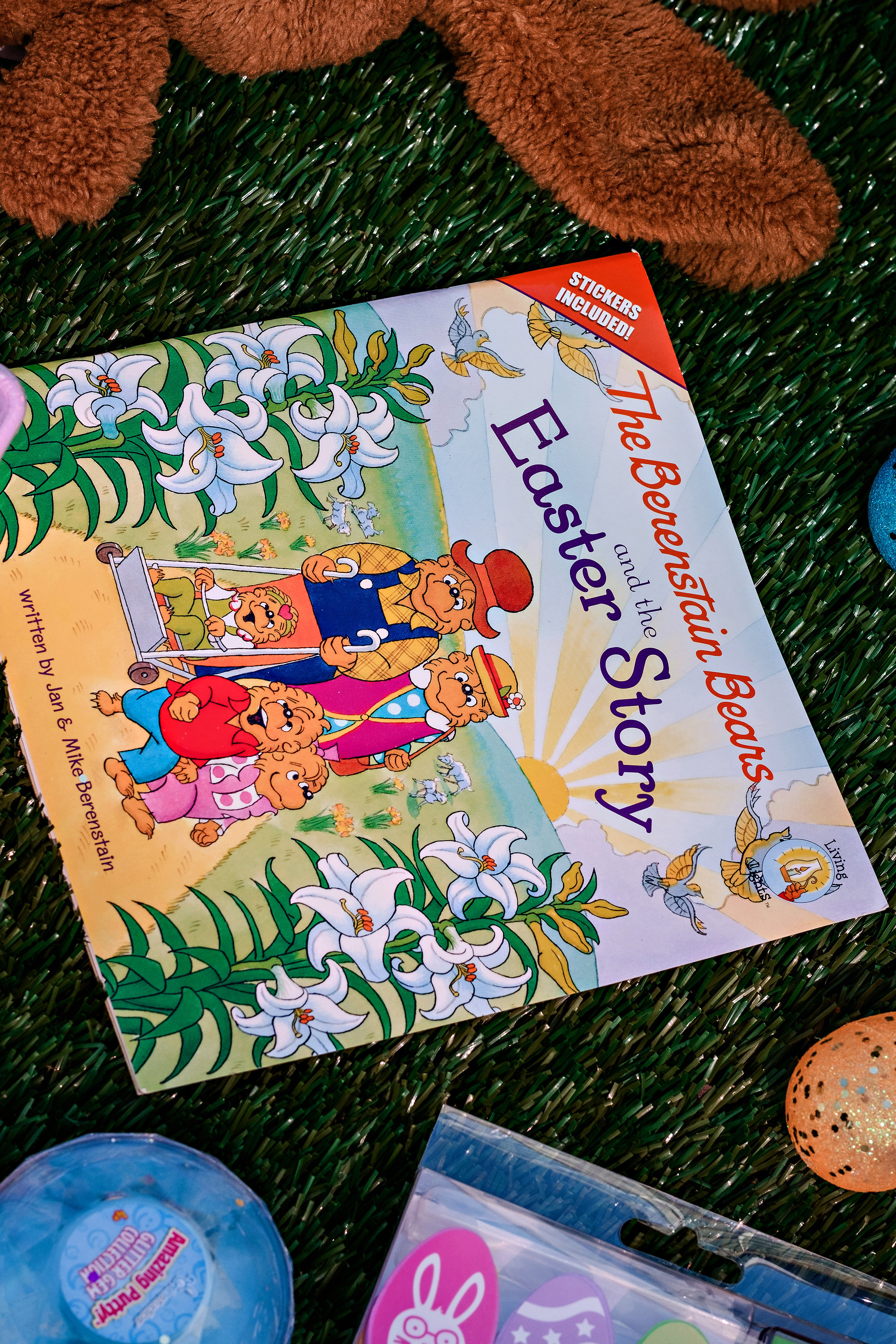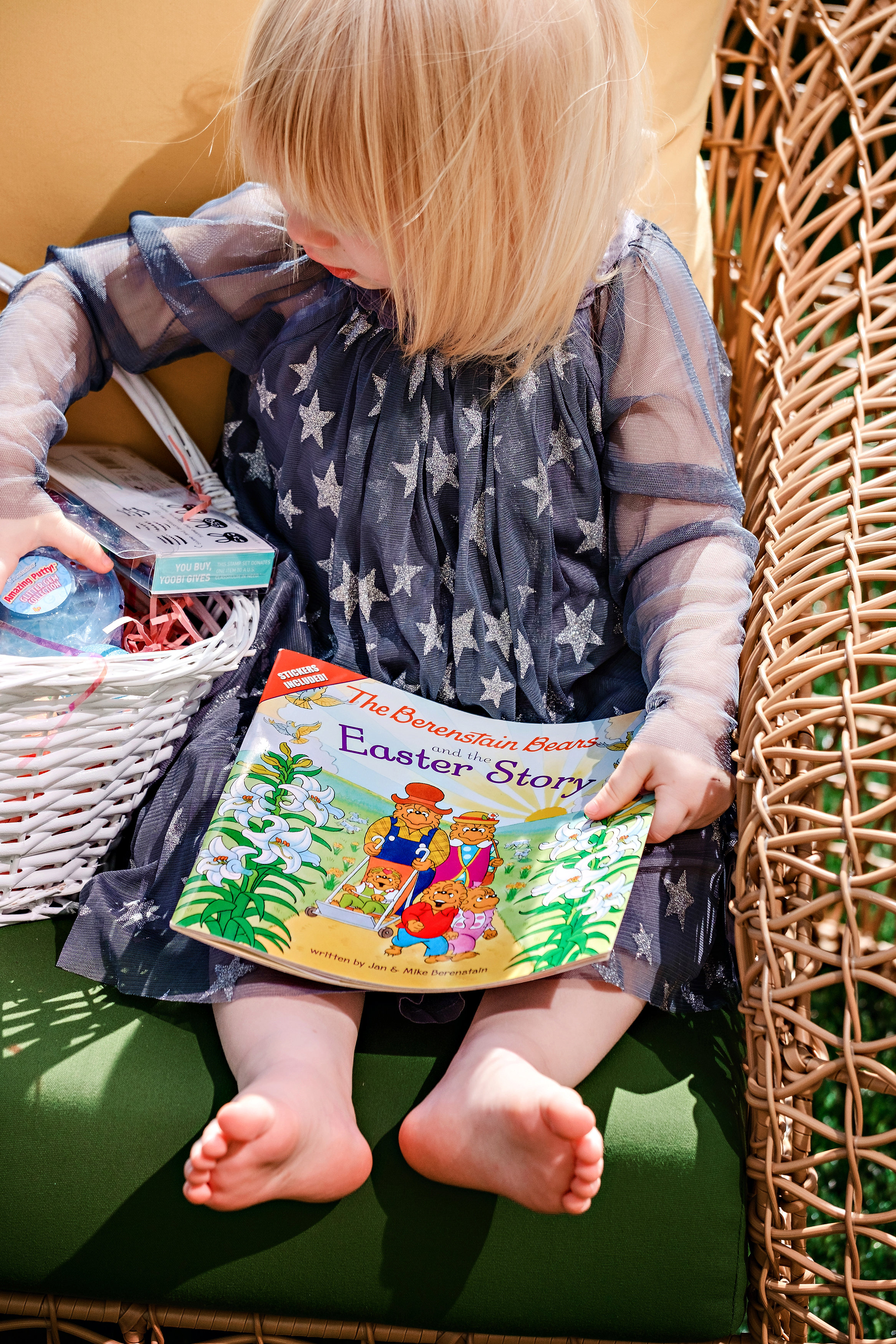 Here are my tips for putting together the perfect themed Easter basket:
Put the larger items in first — like the book and the stuffed animal. It's easier to pack the basket with bigger items first and then add the smaller items where you see an opening.
Fill in the empty space with small treats – like the chalk and stamps! Bonus points if your little treats are pastel-colored, perfect for Easter!
Eggs should go in last! Fill them with candy or other delights. Opening those eggs always puts a smile on my kids' faces!
I don't like to overdo it- just some small tokens for the kids. The biggest gift is, of course, the book because that's what I want them to focus on. We'll even use our chalk later to draw some of the story on our driveway! What do you normally give your kids for Easter?