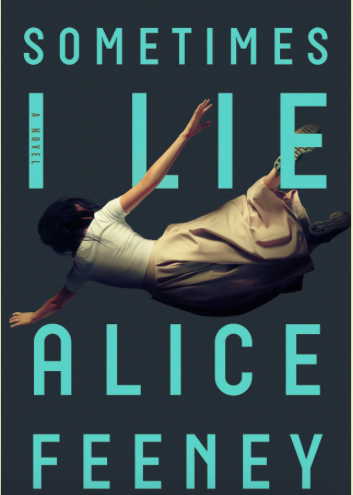 I love how our book club is going so far! Our book last month was The Alice Network. This month it is going to be (drumroll please) Sometimes I Lie by Alice Feeney. This book is very much a thriller along the same vein as The Girl on the Train and The Woman in the Window.
I love thrillers like this! They're so hard to put down and yet so enjoyable. This particular book had twists I did NOT see coming. Now it's time for the discussion! Please leave your thoughts in the comments and we can continue to talk!
Sometimes I Lie Discussion:
Did you audible this, or read it? I read it but heard the Audible edition is fantastic!
What was your favorite twist to the novel? I have a couple. I think my absolute favorite was finding out Claire was the writer of the diaries, not Taylor/Amber.
What did you think about the imaginary friend Jo? I am interested to hear your theories on this one! I think Taylor/Amber has schizophrenia.
Who's the REAL villain? Whew this is one for discussion. While I agree Edward was a crazy evil person and so was Claire, Taylor/Amber is by no means faultless. I mean killing Claire and her husband to get the twins? SO messed up!
Did you enjoy the nursery rhymes? Why or why not? I thought they were creepy!
Did you understand the ending? I had to read it a couple of times to understand! It's the anniversary of when Taylor/Amber killed Claire and got the twins.
What else do you want to talk about? I loved the never-ending twists of this book!