This post is sponsored by Lowes. I only work with brands I truly love, so thank you for helping me to support them.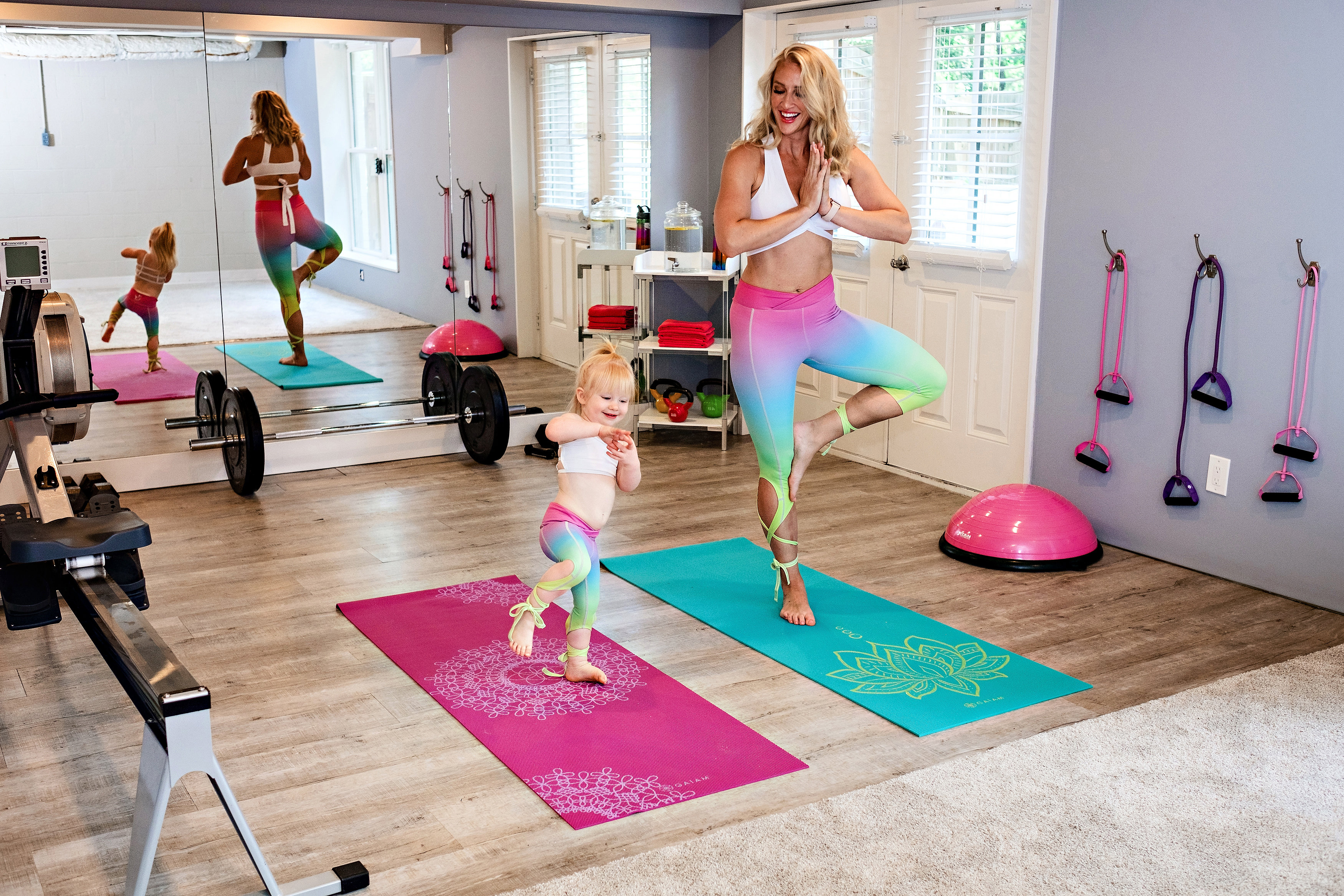 Are you ready to see my new favorite room in the house?? My gym! This has been on my to-do list since we moved in almost 3 years ago. Here is the before pictures:
And here are the afters with my home gym ideas:
Can you believe it? A LOT went into this transformation. From dank basement to light and airy home gym. We got all of our supplies from Lowe's! Why? Well you may not know this but working at Lowe's was one of my first jobs! And I've loved the company ever since. It truly is a business built on family values, and the employees are taught from day one to provide the best customer service possible. If you've been in a Lowes recently, you know this to be true. I also appreciate their wide range of choices for everything to do with home renovations and decorations. I found all of our reno needs and more at Lowes.
Let's go over all of this reno:
What We Did:
Ripped up the nasty rubber flooring and replaced it with these wood floors.
Took down the old mirror and replaced it with these three mirrors.
New Electrical
Boxed in plumbing and ugly overhead pipes.
Covered the brick walls with drywall and painted this color.
Replaced doors
Replaced support beam
Replaced all of the lighting with LED bulbs
What Supplies We Used:

I love how clean and crisp the lines of the gym are now. It's the perfect space to get a quick workout in while the kids play, or a paradise when I can get some alone time and do yoga. I wanted to give this room some extra pops of color, so I just brought in colorful weights, towels, and kettlebells. What do you think of these home gym ideas??