Keeping Digestion Healthy this Summer with Viactiv & GIVEAWAY
This post is sponsored by Viactiv. I only work with brands I love, so thank you for helping me to support them.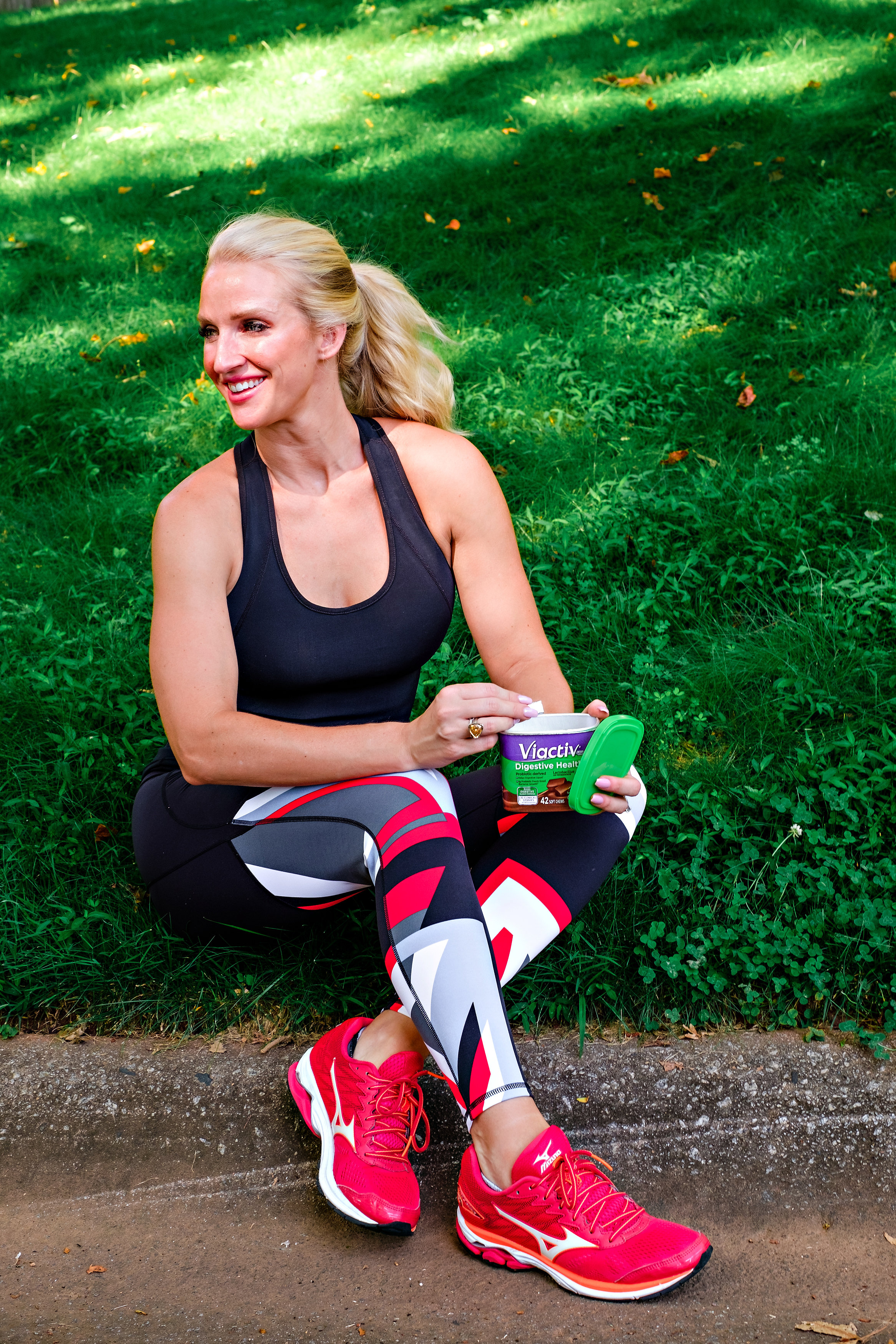 Viactiv Digestive Health
As ya'll know, I had the norovirus from hell two weeks ago. I ended up in the hospital and my insides were a WRECK. I'm currently on the up and up, but I've had some serious help. Who here has ever used Viactiv Digestive Health? If you haven't, I absolutely think you should.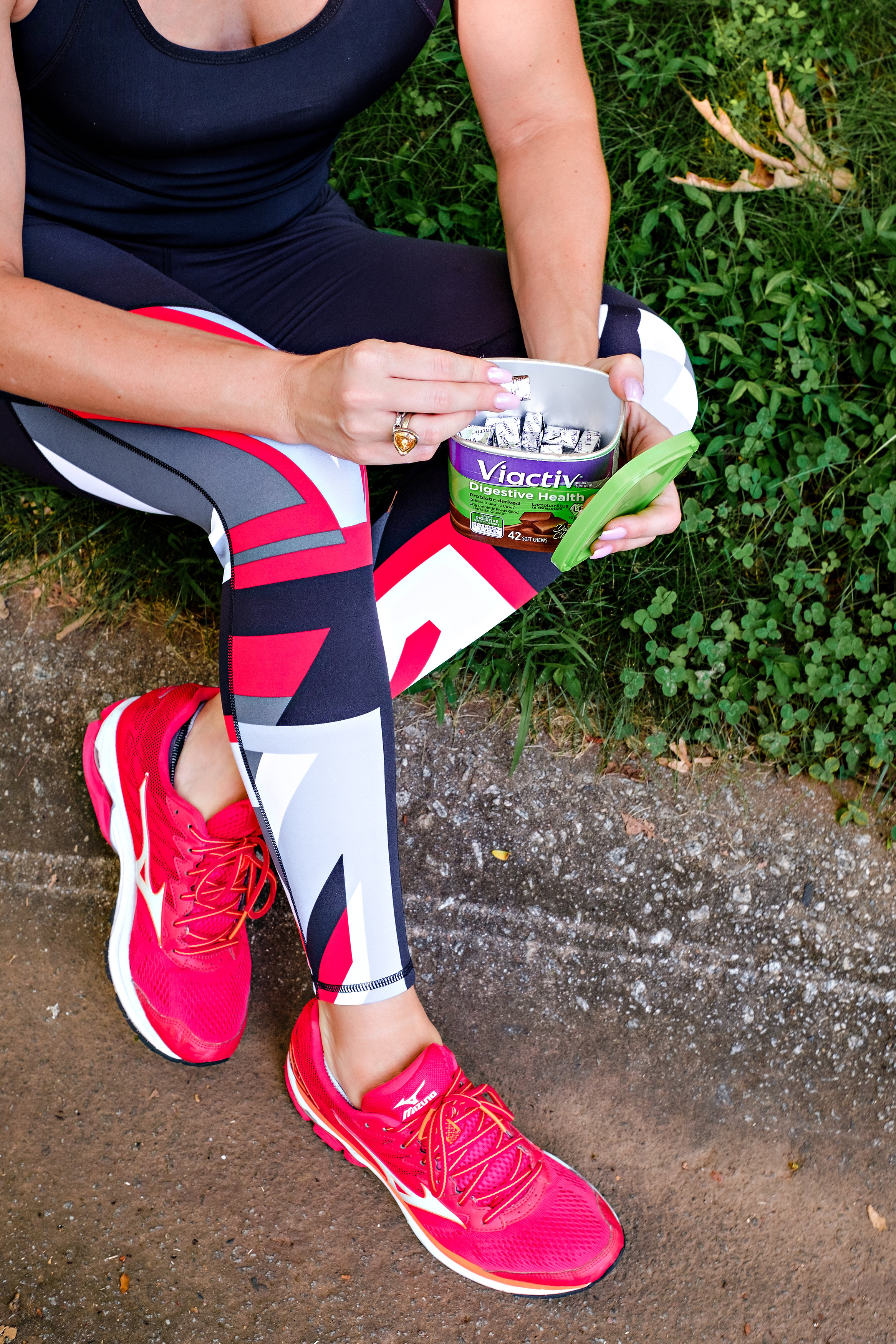 Summer is a dangerous time for our digestive system. We're traveling, eating too much at backyard barbecues, and grabbing food on-the-go between play dates. Here are some ways you can keep your digestion and healthy lifestyle on track:
● Drink PLENTY of water. If you haven't joined our water challenge, you need to. I drink about a gallon a day. Drink at least 72 OZ a day. To see the other water challenge ladies- go check out My Life Well Loved and Stilettos and Diapers.
● Workout! I know summer is CRAZY busy, but make the time. Your whole body will thank you.
● Stretch every day. I don't care if it's 5 minutes before bed every night, just make the time to get a good stretch in.
● Cut back on sugar as much as possible. I know the hot weather screams for ice cream, but say no. Sugar is detrimental to your digestive health.
● Take Viactiv Dark Chocolate Chews! Here's why:
○ 10 billion Lactobacillus (healthy gut bacteria)
○ 1 gram fiber
○ Travel-friendly
○ Does not need to be refrigerated
○ Delicious chocolate taste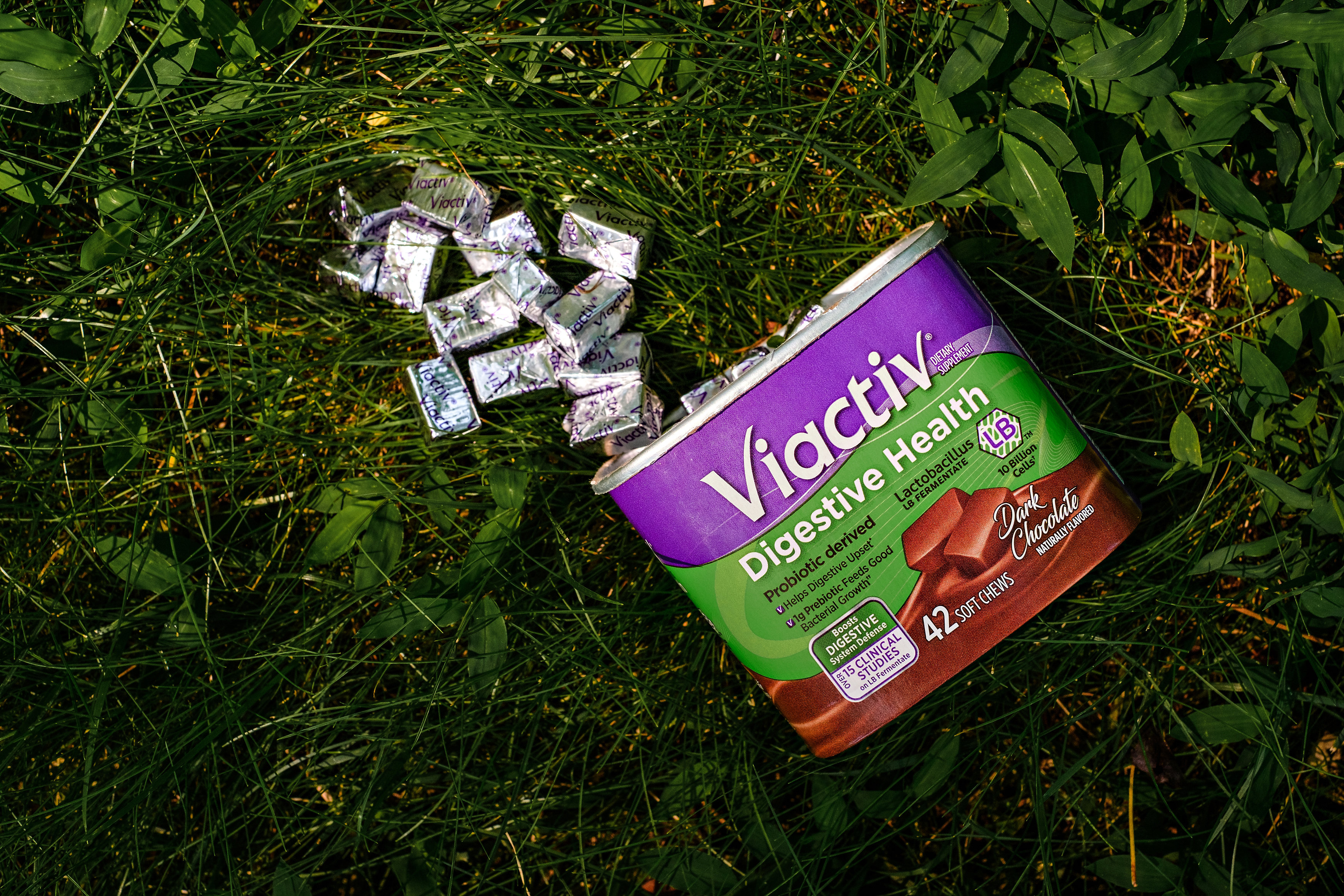 Mamas, go out and grab you a package of these Viactiv Dark-Chocolate Chews, you can find them on Amazon here or check your local Rite Aid. Especially if you're as busy as I see all of the other moms I run into on a daily basis. It will keep you healthy and your tummy happy.
For more information on Viactiv Digestive Health please visit their site here. You can also join Viactiv on Facebook for giveaways and exclusive offers!
*These statements have not been evaluated by the Food and Drug Administration. This product is not intended to diagnose, treat, cure, or prevent any disease.