This post is sponsored by Outshine. I only work with brands I truly enjoy, so thank you for helping me to support them.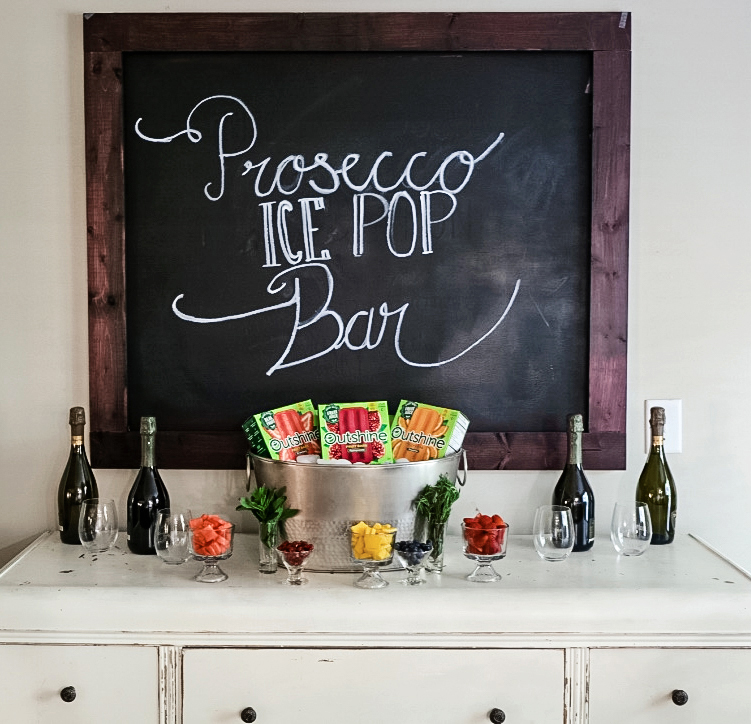 Ya'll know I love a good party bar, and this one may be my favorite yet! We may only have about a month of summer left, so I wanted to really soak up these last sun-filled moments in a big way. How? A summer party with a Prosecco Ice Pop Bar. Let me tell you right now, there are very few things in life better than cold prosecco and an Outshine bar.
Prosecco Ice Pop Bar

Of course, all the ladies loved this idea. But I was surprised by how many men jumped in to make themselves a drink or two. This set-up is simple and easy, and I promise you will be the talk of the town afterwards!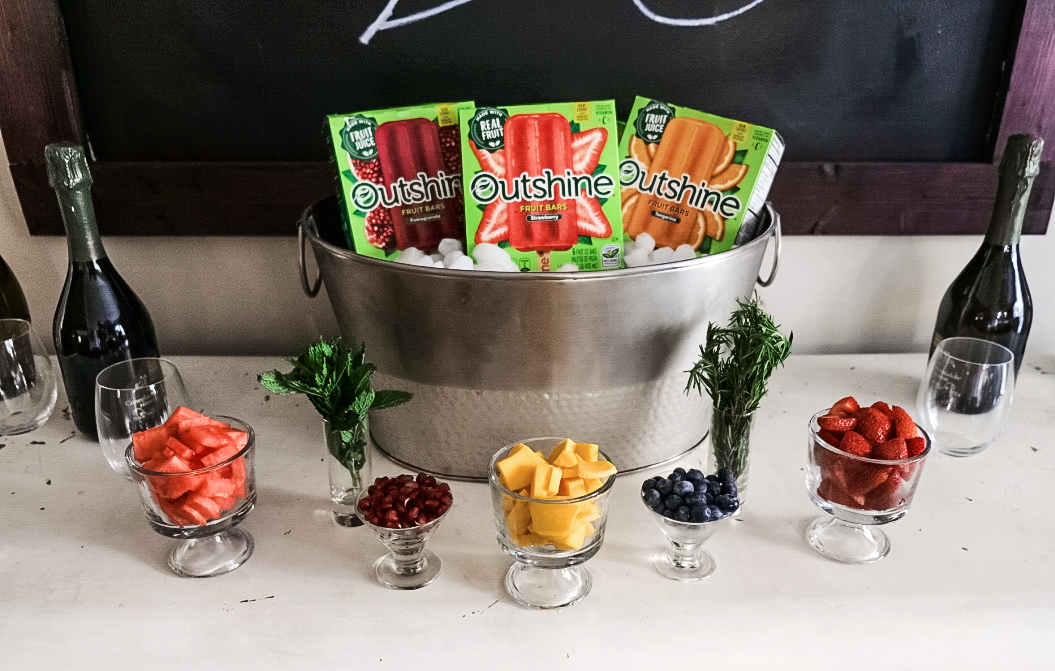 Here is what you'll need:
Outshine Fruit Bars – my favorite flavors are strawberry, tangerine, watermelon, and pomegranate but feel free to get whichever you want.
Fruits for garnish- I had pomegranate seeds, strawberries, melon, and watermelon. I'd recommend freezing these so everything stays cold and crisp.
Basil and mint leaves for even more garnish, plus an extra oomph of flavor.
One big beverage bucket
6 jars or mini dessert glasses to hold the fruit and leaves.
4 bottles of prosecco (or more depending on the size of your party).Each bottle holds about 3 glasses of prosecco.
10 stemless wine glasses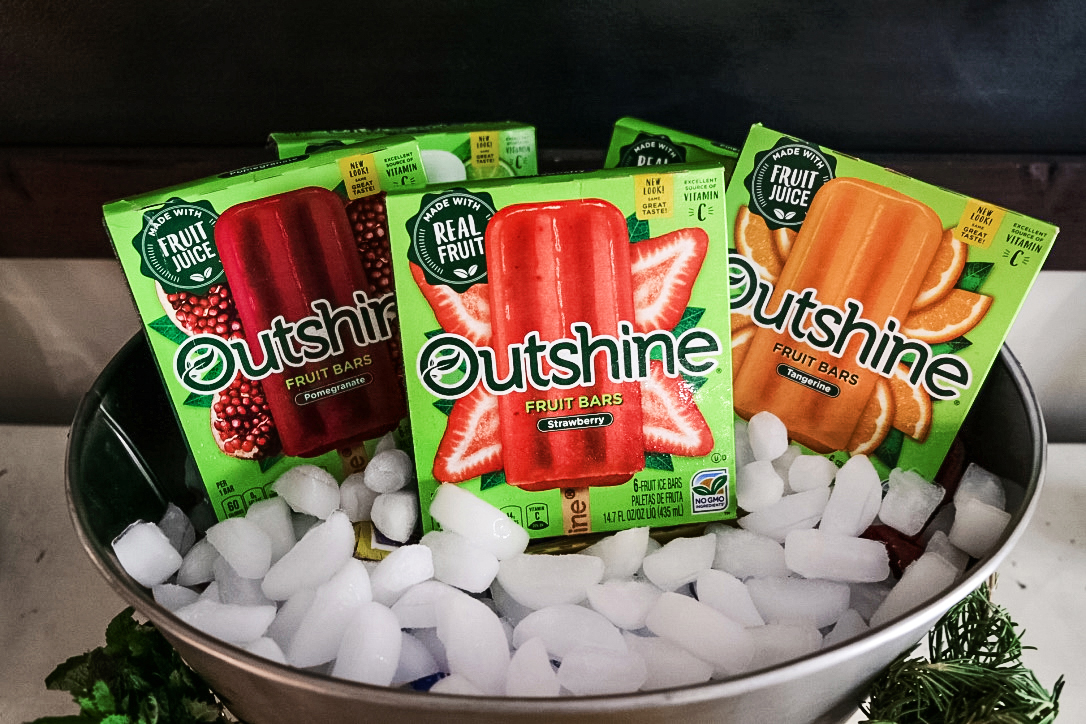 How to set-up your Prosecco Ice Pop Bar:
Put all of the prosecco in the fridge to keep cold. Only bring out one bottle at a time so they're at their most chilled.
Set up your wine glasses, jars/dessert glasses, and the beverage bucket.
Paint your chalkboard if you have one.
Fill up the beverage bucket halfway with ice about 10 minutes before your guests arrive.
Put the frozen fruit, mint and basil in their designated glasses/jars.
Place the Outshine boxes (already opened for ease of use) in the bucket and fill up with ice the rest of the way right when your guests show up.
Pop a bottle of prosecco and show your guests how it is done. Here are some delicious recipes to try: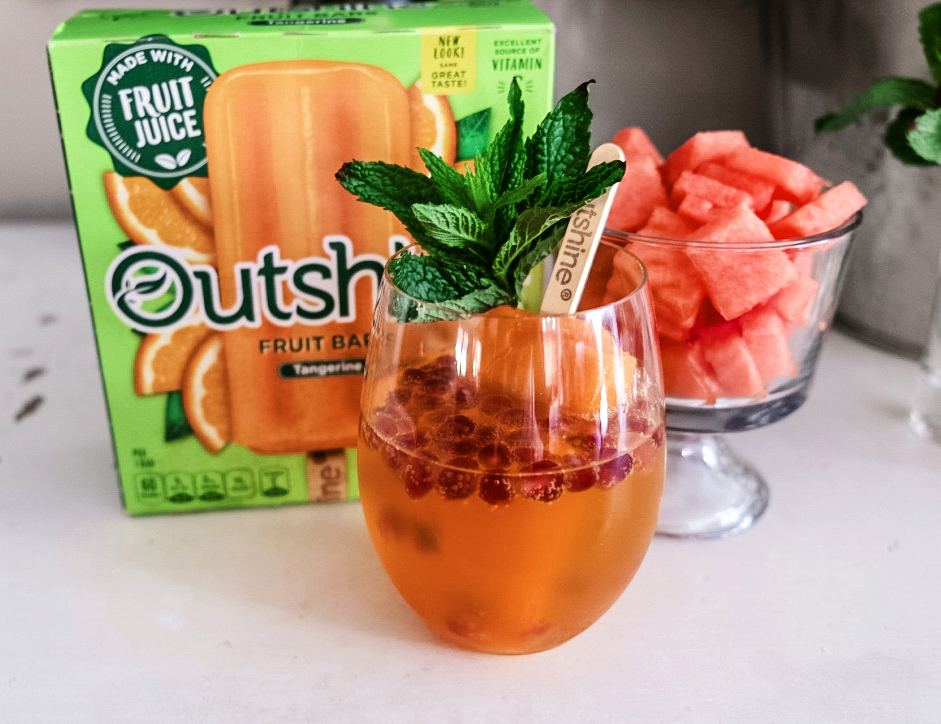 As pictured above: Tangerine Outshine bar, pomegranate seeds, and basil leaves to garnish. This is so refreshing!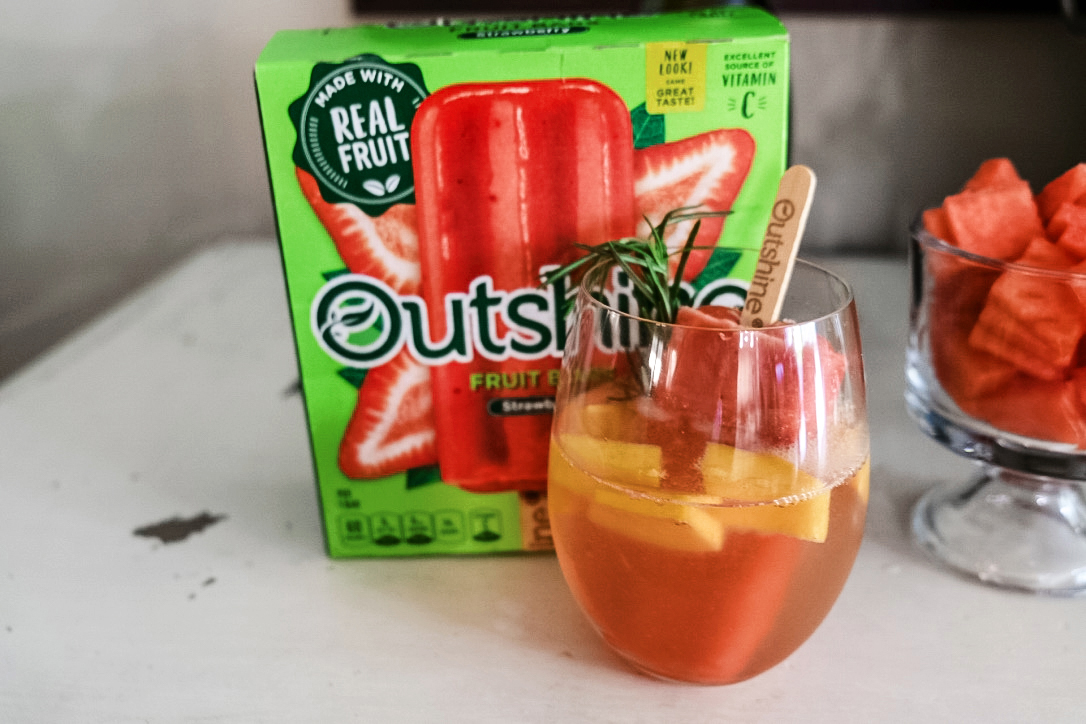 As Pictured above: Strawberry Outshine bar, pineapple, and rosemary. Also refreshing with a cool twist.
We've always been fan of Outshine bars at our house, but add some bubbles to them and whew! I hope you get to enjoy this with your friends and family. If you don't have time to set up a Prosecco ice pop bar, just grab some of your favorite flavors of Outshine. You can get $2 off with this coupon here.