Healthy Breakfast Options
This post is sponsored by fairlife. I only work with brands I love, so thank you for helping me to support them! All opinions are my own.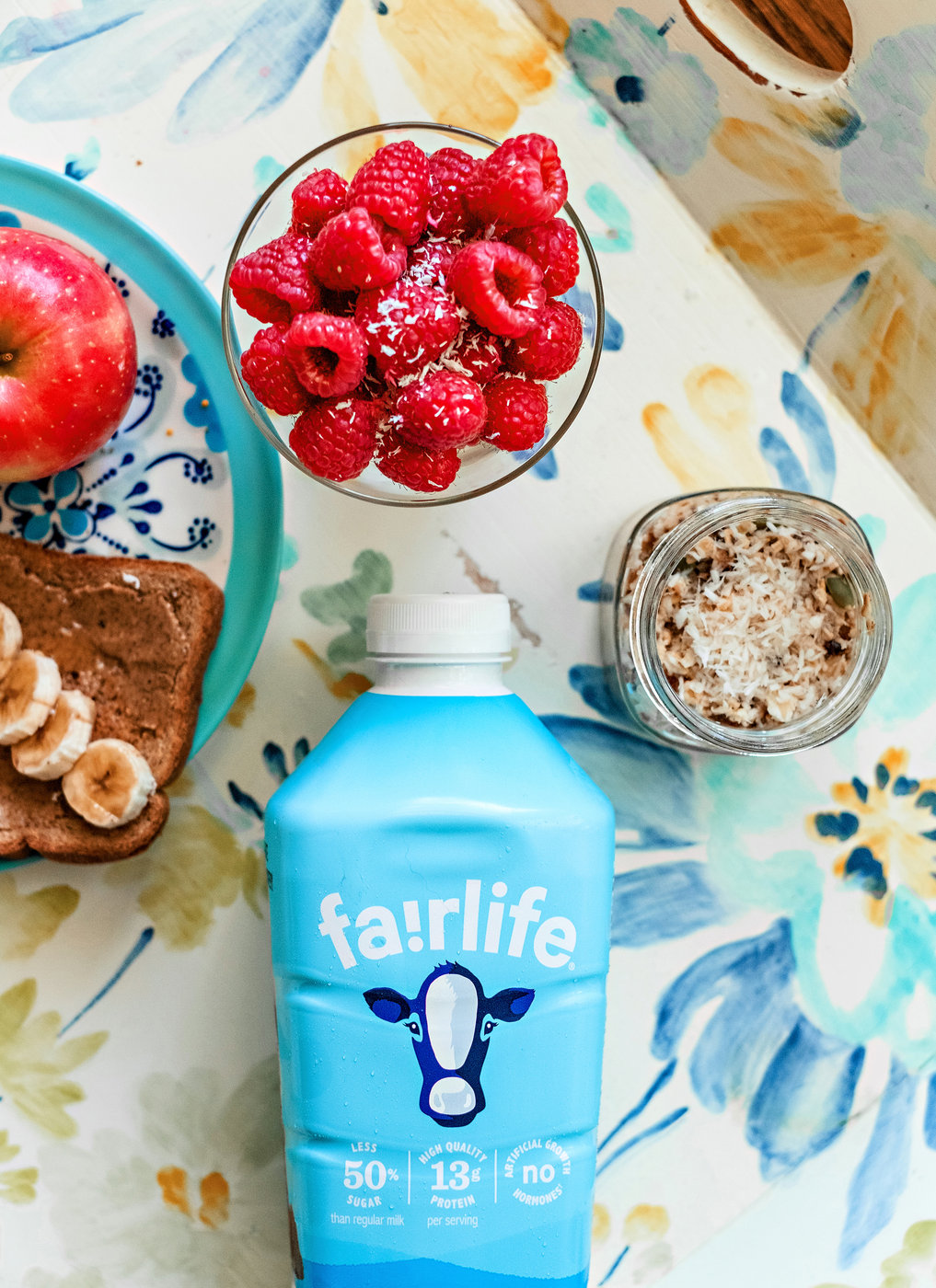 Hi friends! How is our healthy eating challenge coming along so far?? If you want to, you can add in intermittent fasting. I've written a whole post on it here. I'm here to give you some more healthy eating options for breakfast, because as they say: It's the most important meal of the day. And I truly believe that!
Don't forget to check out Heather's post!!!
Our healthy eating challenge is almost over, but our Holiday Honey Hustle Challenge is coming up- get excited!!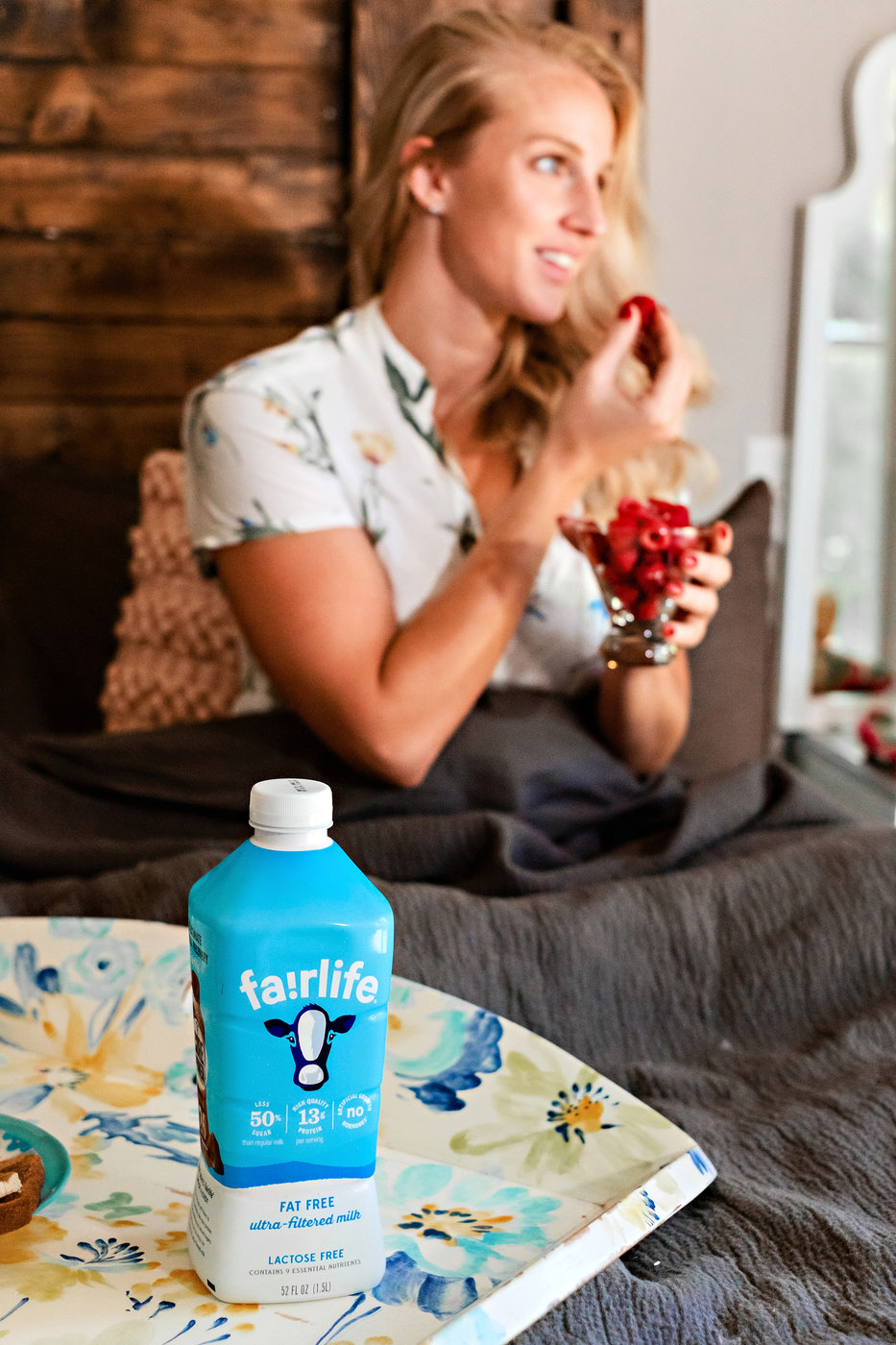 Breakfast is the KEY meal to kick starting your metabolism for the day. I know it's easy to grab a bagel or a breakfast bar and head out the door, but you're doing your body a disservice.
Here are some healthy breakfast options for the whole family:
Overnight oats or oatmeal with a sliced apple or raspberries.
A bowl of cereal with fairlife ultra-filtered milk. If you're a gym rat like me, you can add flax seeds, chia seeds, and a scoop of chocolate protein powder to your morning bowl. This gives you an extra punch of protein and healthy omegas!
Sprouted grain bread, almond butter, sliced bananas, a little honey, and a sprinkling of coconut.
A power smoothie (here are several options) and a piece of sprouted toast or english muffin.
Scrambled egg whites or egg cups that you can make ahead- I love this recipe.
Quinoa Breakfast bowls.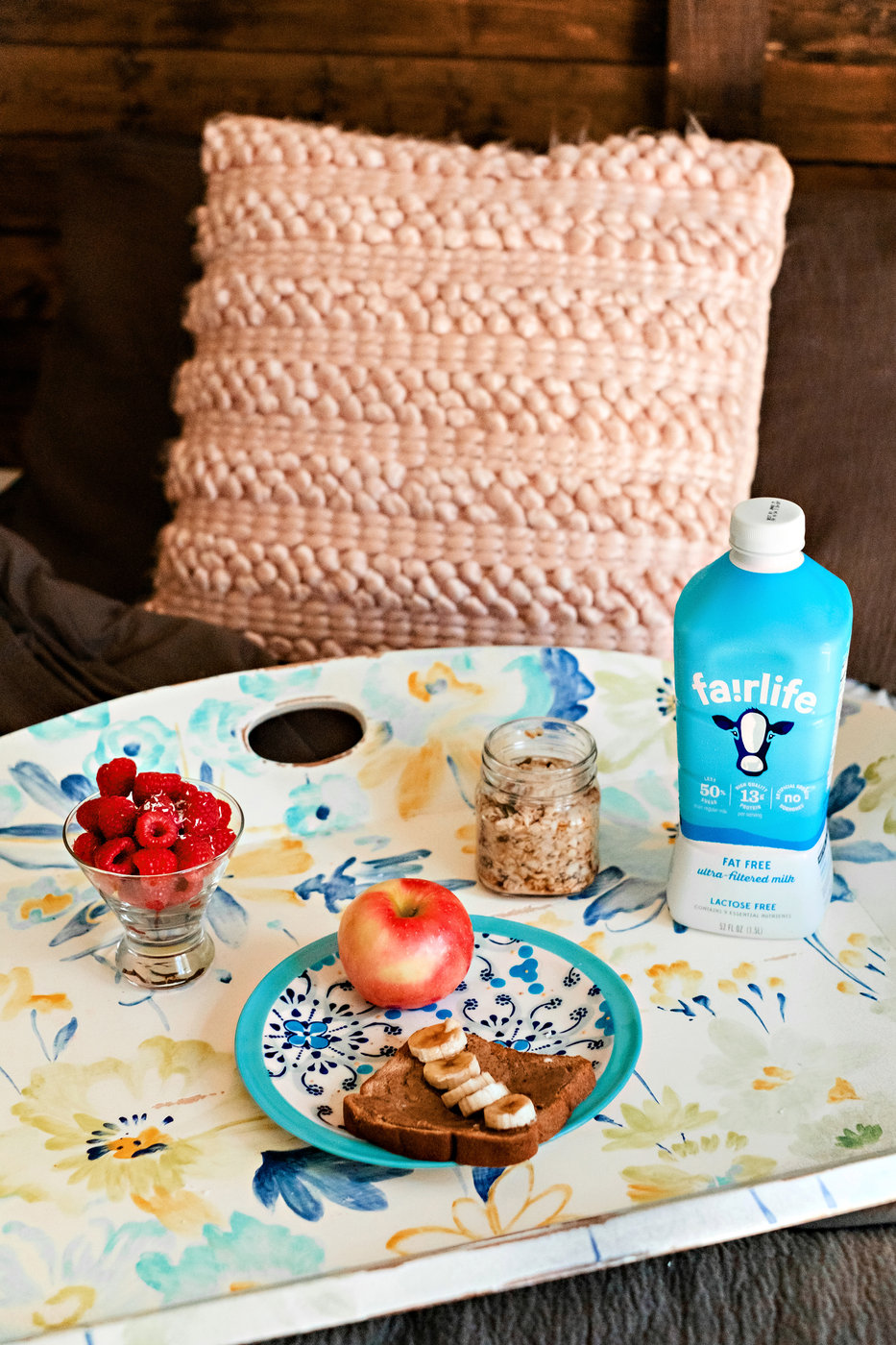 With each of these healthy breakfast options I do enjoy a glass of fairlife ultra-filtered milk. You all know I love fairlife and I do think it is an important building block to a healthy diet. I will either have the 1% reduced fat ultra-filtered milk or the chocolate milk. Each comes with 13 grams of protein, only 6 grams of sugar for the 1% or 12 grams of sugar for the chocolate milk, and 370mg of Calcium (365 for the chocolate milk). Those are all nutrients that will help your metabolism kick start in a healthy and smart way!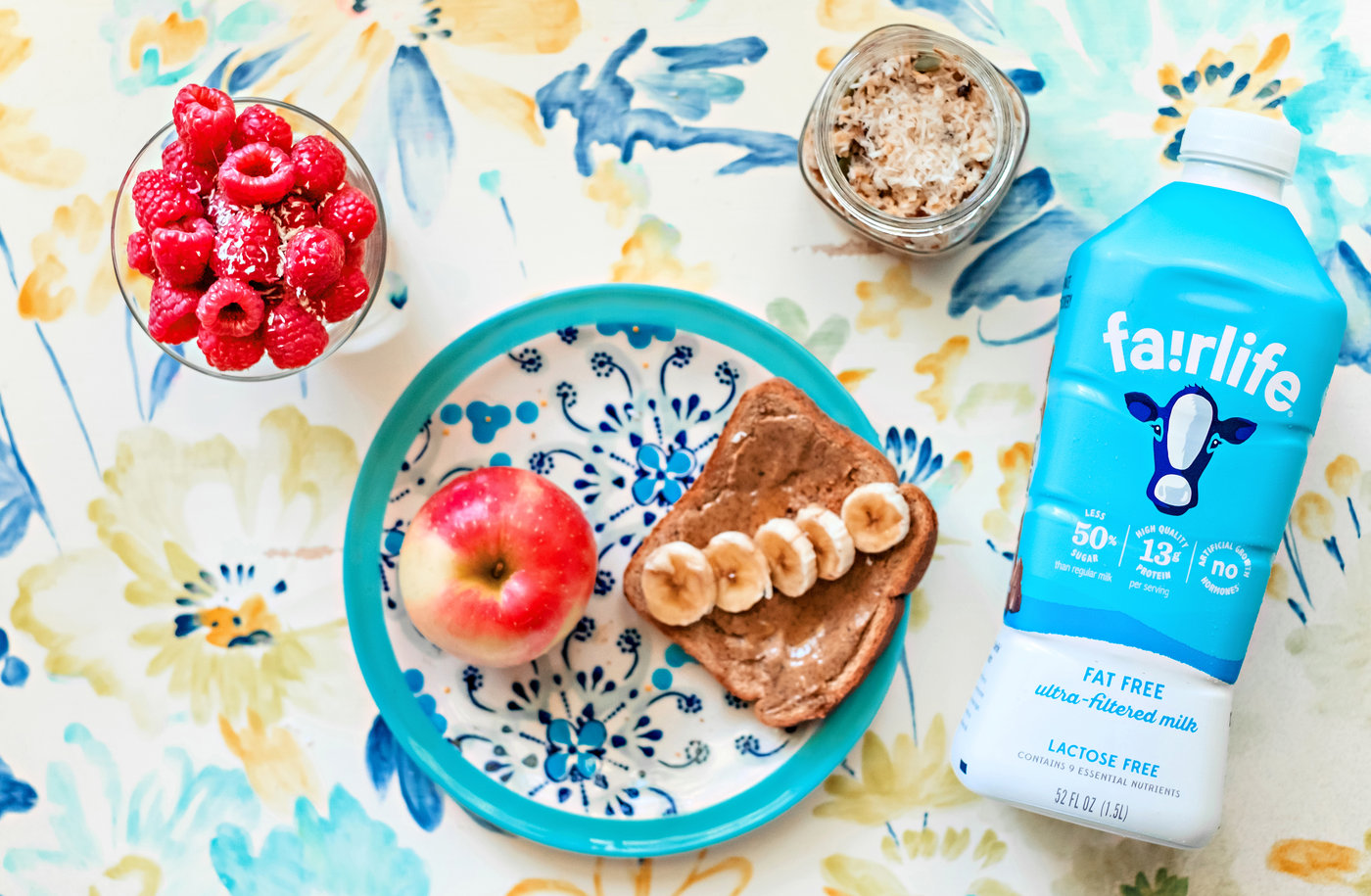 What other healthy breakfast options do you enjoy?
Loving this healthy breakfast options feature? Take a look here for more of my fitness favorites!