Lugano Switzerland Family Travel Guide
Looking for the perfect place for family travel? Head to Lugano Switzerland! Keep reading to see what to do, where to stay and where to eat in Lugano Switzerland….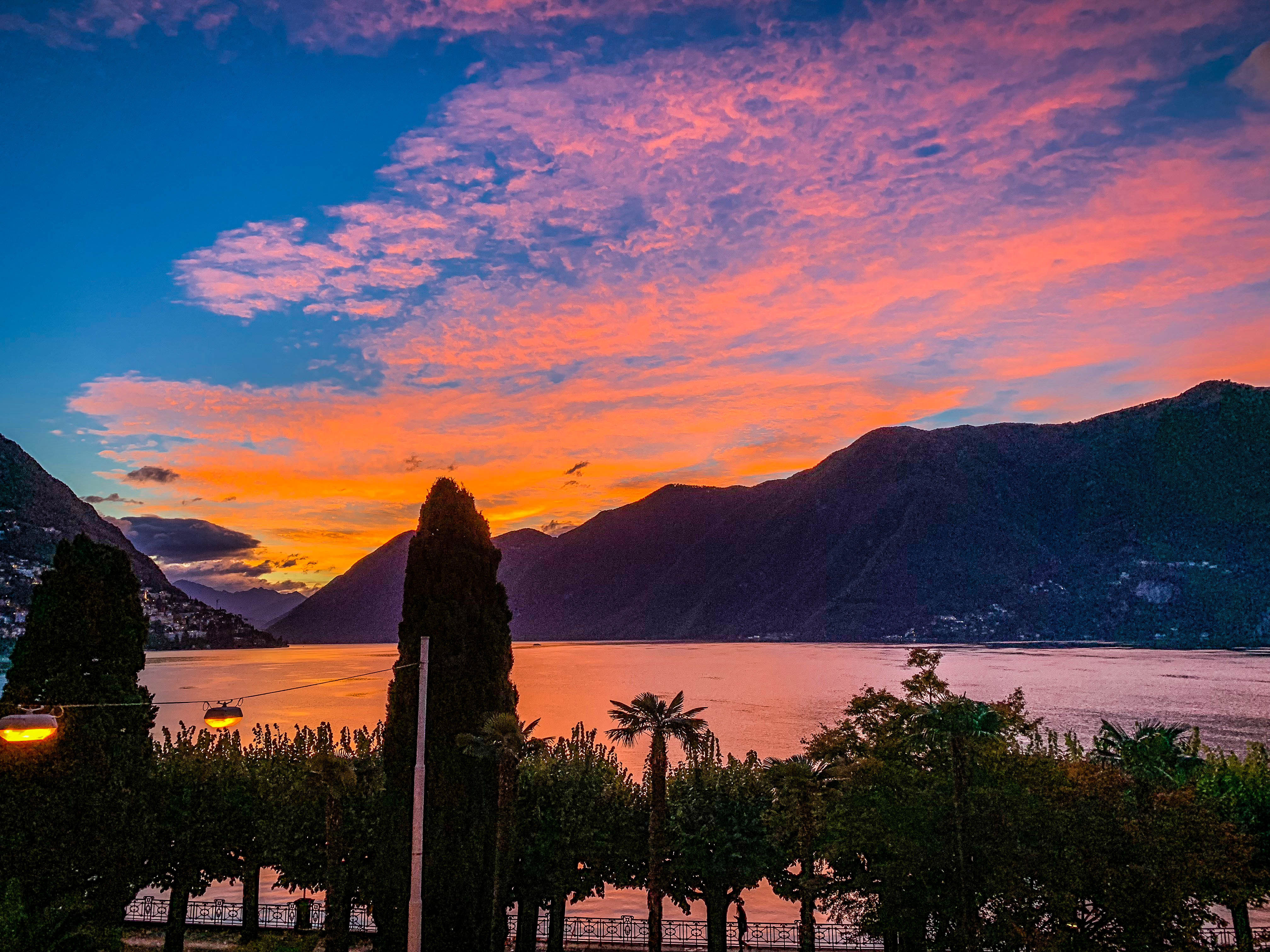 Every time we travel, I find a new piece of the world to fall in love with. During this trip, it was Lugano. Lugano is the southern side of Switzerland, bordering Italy. If you followed along on our Italy trip, then you know why I wanted to be close to it again. However, I was not prepared for the beauty, the hospitality, or the delicious food we experienced in Lugano.
Lugano Switzerland Family Travel Guide
Where to Stay:
I cannot put into words how much we thoroughly enjoyed working with the Roberto Naldi collection again. We worked with their hotel in Rome and were blown away by both the beautiful hotel and the incredible staff. They made us feel right at home, half a world away, and showed us all the best that Rome had to offer. I can honestly say we got the exact same treatment in their other location- the Hotel Splendide Royal in Lugano. Many of you saw its beauty in my stories, and the youtube video gives you some idea. But you have to go there to experience it. The Old World charm of the hotel, mixed with fresh Italian cooking, amidst the most most jaw-dropping background you've ever seen- it's paradise. The hotel is right in the middle of downtown Lugano, so shopping and delicious chocolate stores are a mere trek away. Right outside the doors you are greeted by Swiss Alps and Lake Lugano. If you've been to Lake Como you know something of the beauty to be seen, but again, this needs to be experienced. The rooms are each decorated with splendor in mind, and one can't help but feel like a queen snuggled up in one of their handmade beds with Italian linens, and a hand-painted vaulted ceiling above. Or taking a bath in the Italian marble jet tub. Or sitting at the glass paneled bar drinking some fresh limoncello. Like I said, pure paradise.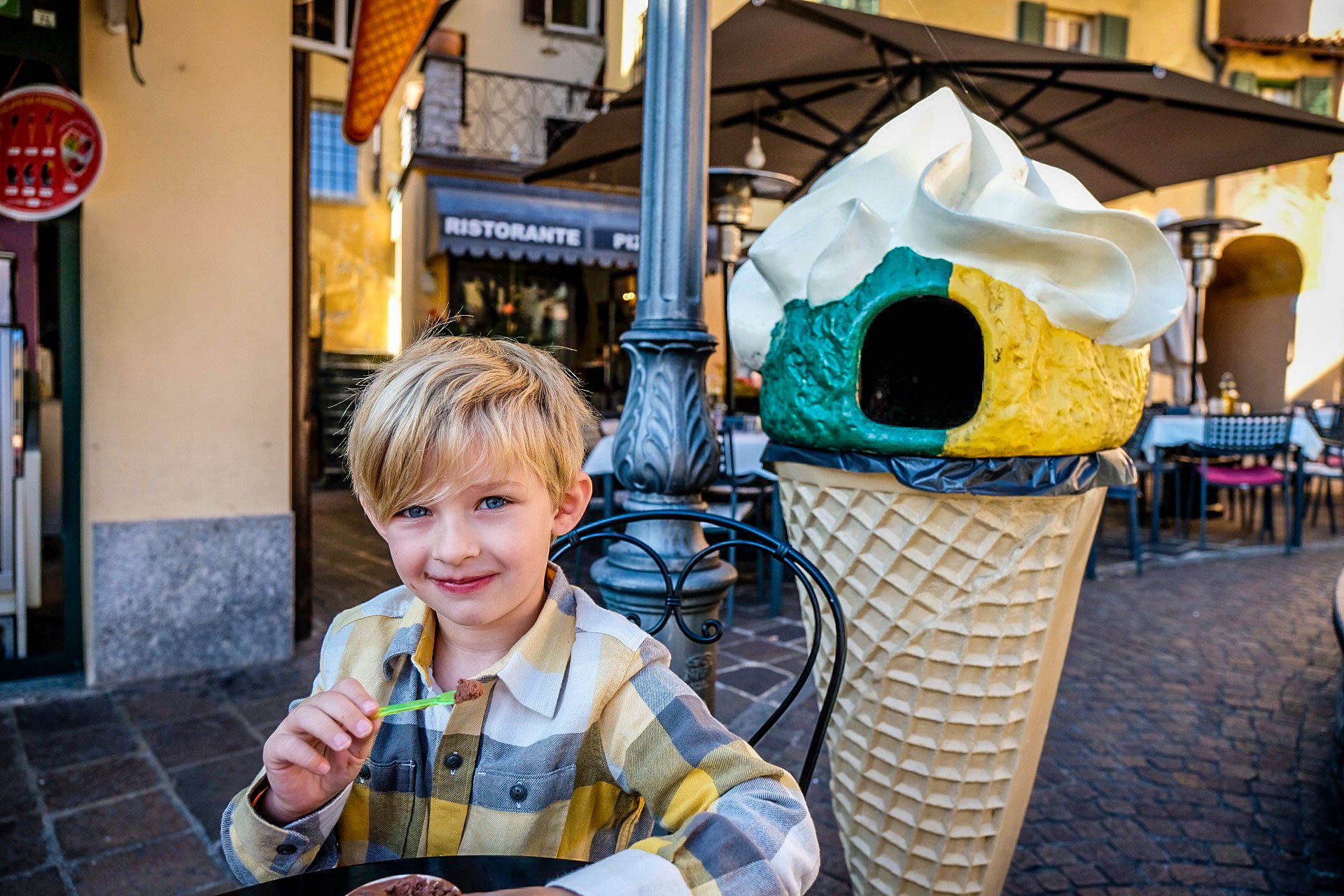 Where to Eat:
You all know I'm a big foodie, and you honestly don't need to leave the hotel. They have I Due Sud, their gourmet rated restaurant, with the famous Chef Domenico Roberto whipping up fresh Mediterranean-inspired meals every night. We also got to enjoy La Veranda, which looks right over Lake Lugano. We sipped Limoncello and enjoyed fresh sea bass that just flaked apart in our mouths. The buffet breakfast, included in each stay, is nothing to laugh at either. It's a gorgeous spread of Nutella stuffed croissants, pancetta, fresh scrambled eggs, and fruit galore. We all couldn't wait to go down for breakfast each morning.
If your kids love food as much as I do, I highly recommend the cooking course we took through the Lugano Region Tourism. The kids got to make a spaetzel, a German dish, from scratch, and then got to enjoy their cooking. The chef was so sweet and helpful with the kids, and they both had fun! Look at those smiles.
Also- you must get gelato. MUST.
Some other restaurants to try: Pasta e Pesto, Osteria Calprino, and Orologio.
What to Do:
Shopping
Chocolate Tasting/Gelato eating
Mini train around Lugano City
LLAMA TOUR- This was also through the Lugano Tourism Board. It's run by this sweet older gentleman, who loves his llamas something fierce. You trek up the mountain with the llamas, and stop for a picnic at the top of the alp overlooking several lakes and mountains. It is GORGEOUS. And there are LLAMAS!
Scavenger Hunt with the Lugano Tourism Board. The lady in charge of this tour GETS it. She has two young children and put together this fun and interactive scavenger hunt through downtown Lugano that is both exciting and educational. Hudson said it was the highlight of his trip! He still has the map she laminated for him of downtown.
If you need any other recommendations, the hotel and the Lugano Tourism Board are who you need to talk to. Families and couples can find so many tailored excursions to choose from.
Andddd I'm in tears finishing this- I really miss Switzerland and this portion of the trip specifically. Thank you Lugano, for giving us such an unforgettable trip.