This post is sponsored by fairlife. I only work with brands I love, so thank you for helping me to support them.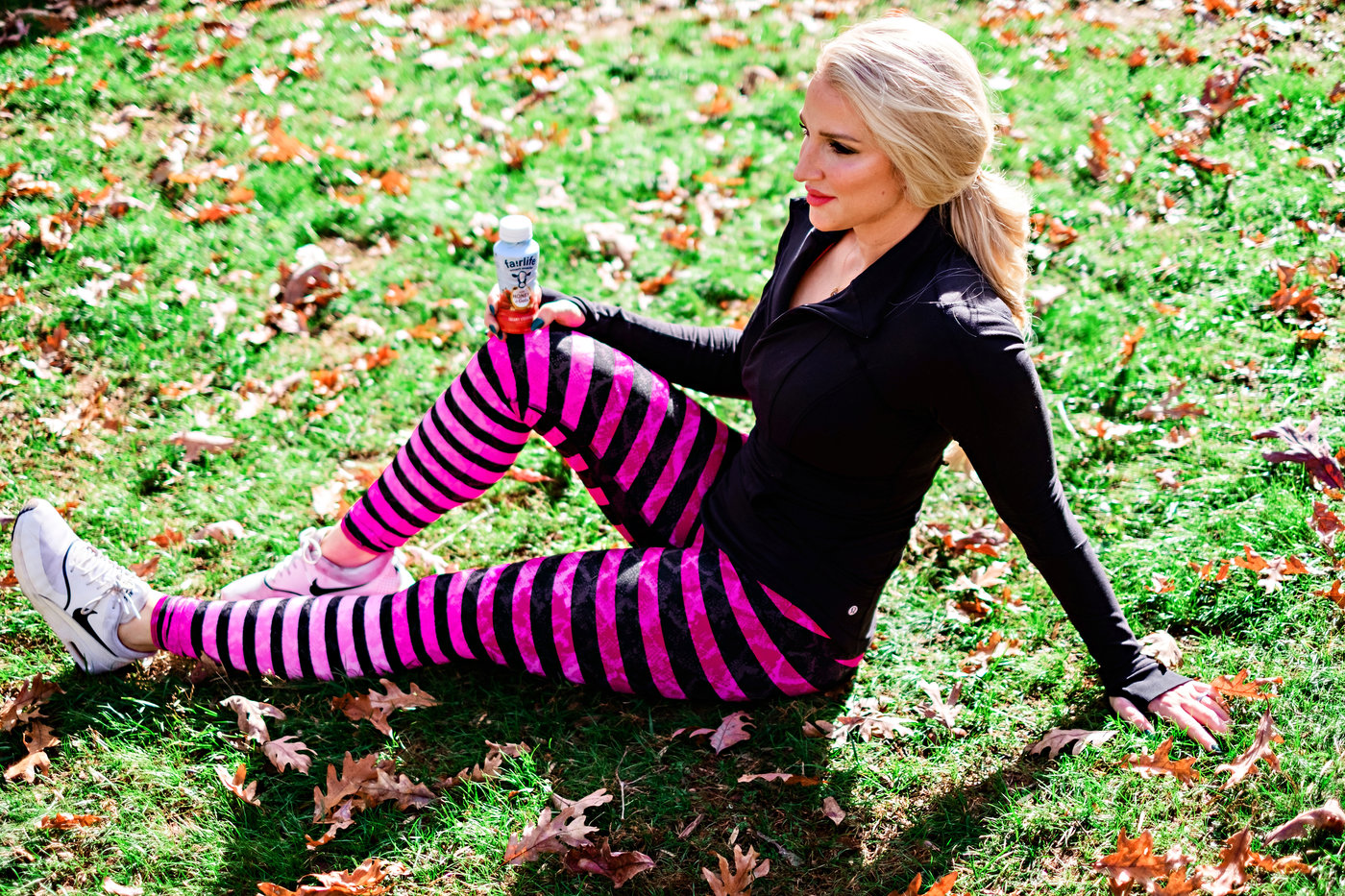 It's week 5 of the #holidayhoneyhustlechallenge! How's everyone feeling? I know several of you were trying to do IF along with me, and let's be honest, the holidays are HARD. There are so many parties and events to go to, as well as travel and family vacays that can throw off an IF schedule, so let me give you some pointers. Make sure to enter the GIVEAWAY below, and our weeks workouts are also there!
Don't stress about it too much. If you mess up one day, just get back on schedule the next day.
Take weekends off. I definitely am! The holidays are meant to be enjoyed, my friend.
Focus on eating healthy meals and snacks during the week like the new fairlife Smart Snacks- more on this further on.
When at a party or event, make sure to drink at least one big glass of water before eating.
Also when at a party or event, fill your plate up with the healthy options first. Then go back and get your sweet treat or two. It's all about balance and SMALL cheats.
Keep up exercise! Not only will this help counteract cheat meals, it will also help you to maintain stress levels during this crazy and fun time.
Ok so we all know how much I love fairlife. Their new Smart Snacks are GENIUS. They sent me a couple to try and they were all gone IN A DAY. Not only do I love them, but the kids do as well! It, of course, contains the fairlife ultra-filtered milk and comes in three flavors: vanilla, strawberry, and chocolate. Added to each Smart Snack is honey and oats. Each container has 15 grams of protein, 5 grams of fiber, and only 11 grams of sugar! Compare that to drinkable yogurt, which typically has 22 grams of sugar and little to no fiber. I love these for IF because the mix of protein and grains really helps to fill the belly between meals.
#HolidayHoneyHustleChallenge Workout
Monday: 5 push ups on your knees (if needed) 5 push ups on your toes Tuesday: 10 alternating shoulder taps in plank position, 5 push ups Wednesday: 45 second plank, 10 push ups
Thursday: 10 tricep dips, 10 pushups
Friday: 20 alternating shoulder taps in plank position, 15 pushups
Saturday: 45 second plank, 15 pushups, 15 tricep dips
Sunday: 1 min plank, 20 pushups, 20 tricep dips, 10 alternating shoulder taps in plank position
Rafflecopter code for tomorrow: a Rafflecopter giveaway