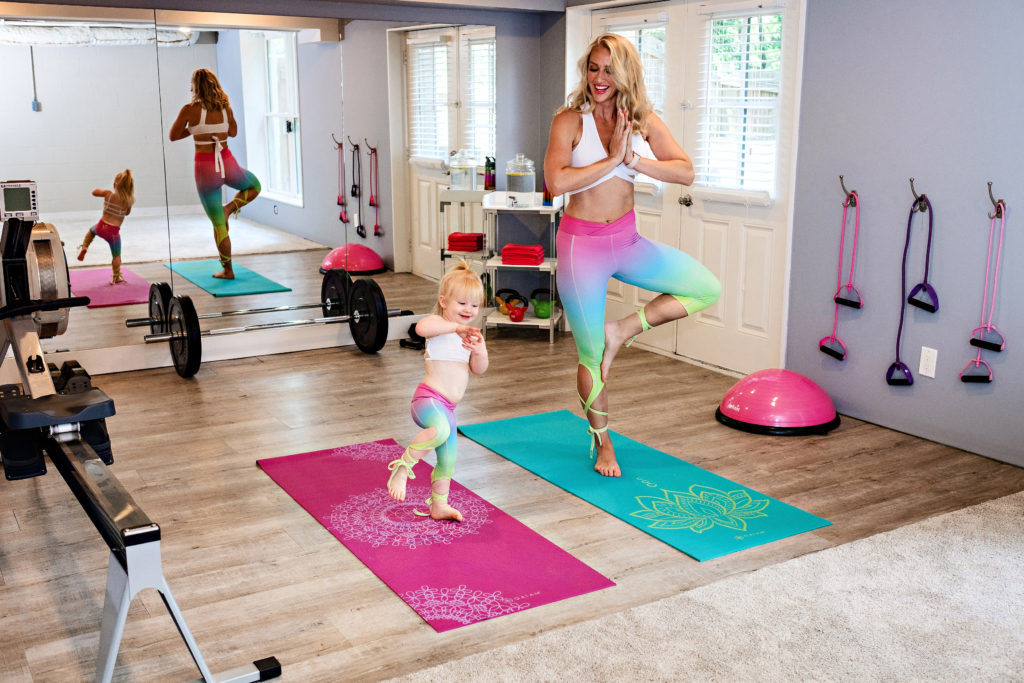 What a fun week! We did hair tutorials, makeup tutorials, workouts and even talked about peeing our pants. I am loving this community we're building and am so thankful for all of you! Here are five things I've been loving this week:
Flexi Lexi yoga gear- because matching with Henley is my favorite.
Sunday Riley new retinol cream. I talk about this more on stories.
YOU on Netflix- omg so many of you have watched it and love it too! But now I am terrified of stalkers.
The Witches trilogy. This was a book club pick a couple months ago and I just couldn't get into it the first time. I tried it again this past week and I'm already on book two! It's so good!
Protein coffee– I took a little time away from this but I am back at it and loving it!