This post is sponsored by Suave. I only work with brands I love, so thank you for helping me to support them.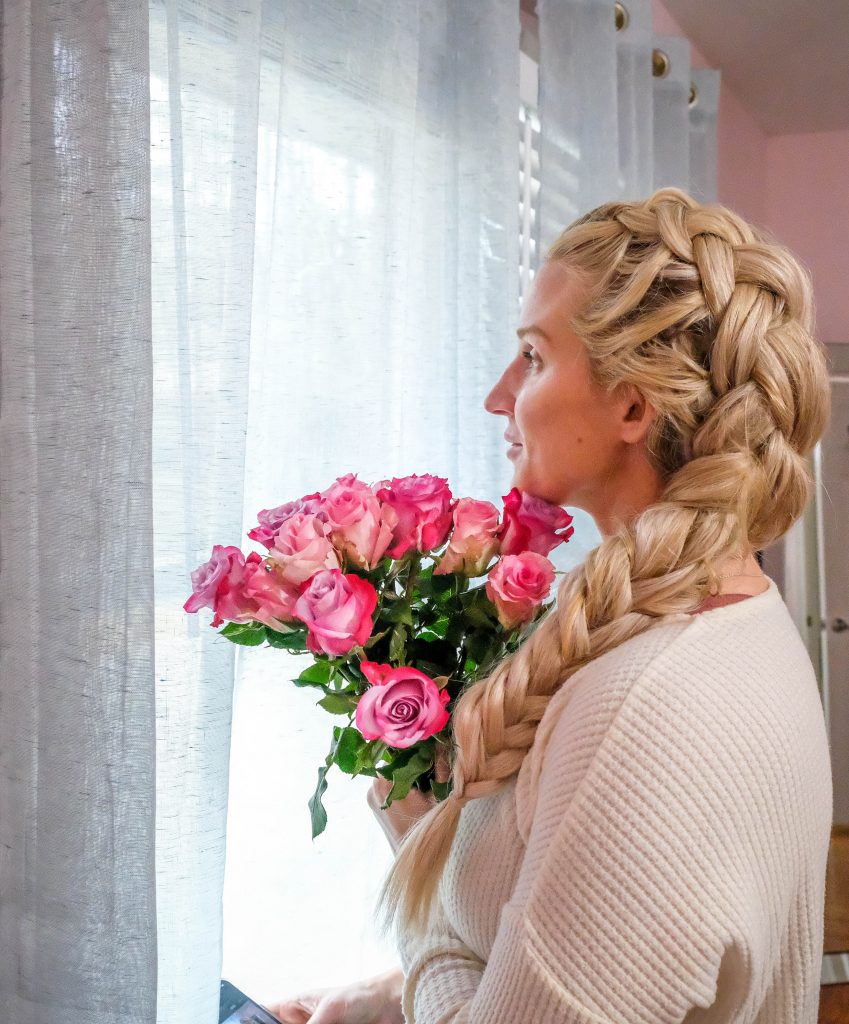 I am loving doing these hair tutorials for ya'll! Thank you so much for enjoying them, and make sure to keep tagging me in your braids etc. Today I want to show you how to do a dutch to fishtail braid. I think this is so pretty and romantic! Great for date nights, weddings, or just because.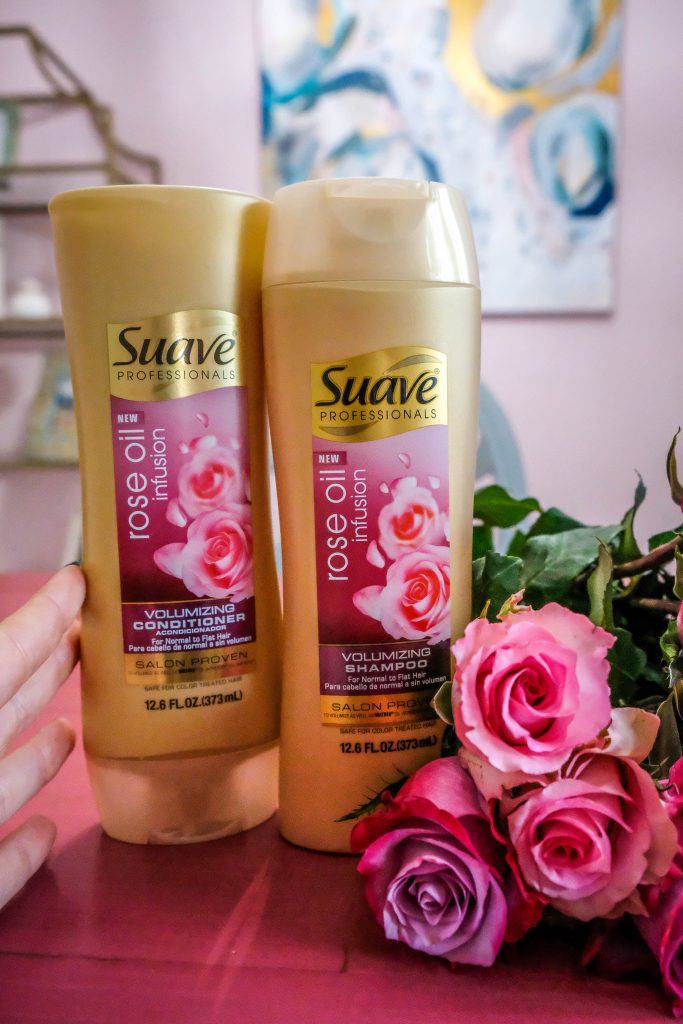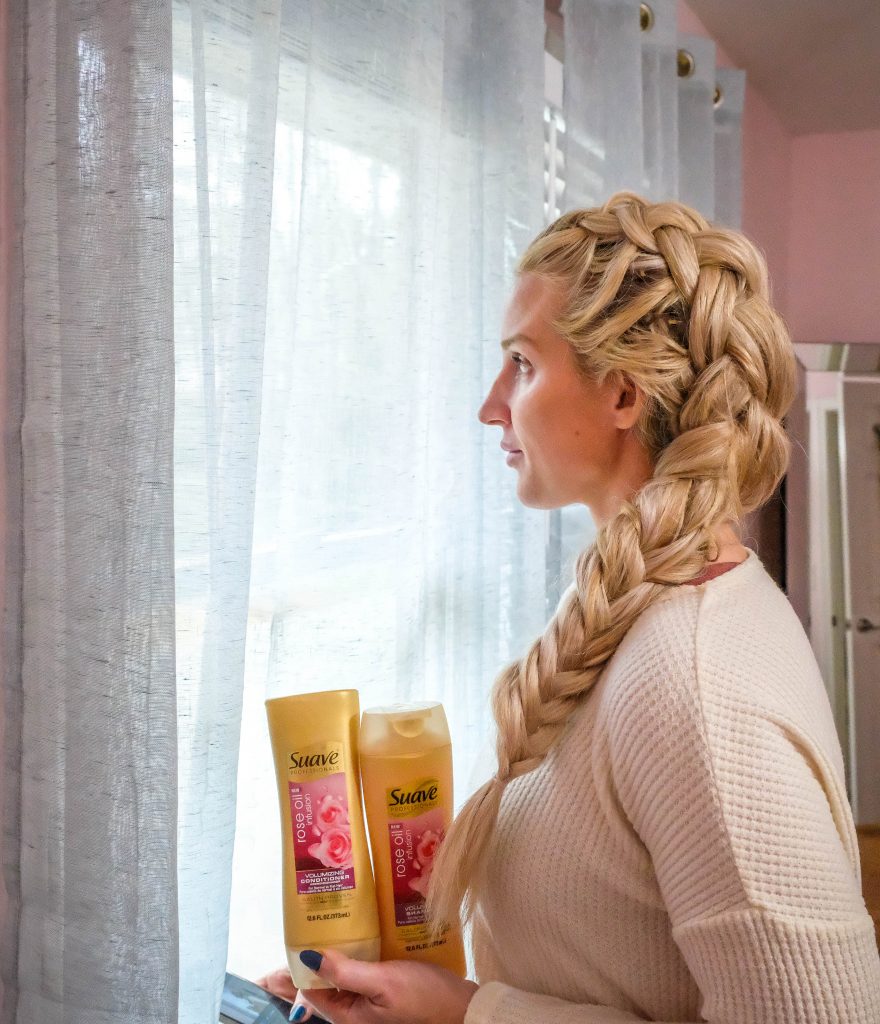 I used the Suave Professionals Gold Rose Oil Infusion Shampoo and Conditioner from Walmart and absolutely love it. Here's why- it smells delicious, it's great for normal to flat hair, and it really gives the hair follicles a nice plump for volume. When doing any sort of braids, you want full follicles to give the braids more width and volume. If you're like me, with thin hair strands, this is especially important. And can I just tell you about the smell? OMG it's like walking into a rose garden. It's such a nice and relaxing smell and I truly enjoy it when I shower. You HAVE to try this shampoo and conditioner to believe it.
You will need:
Suave Professionals Gold Rose Oil Infusion Shampoo and Conditioner
Dry Shampoo
Hairspray
One clear elastic
Bobby pins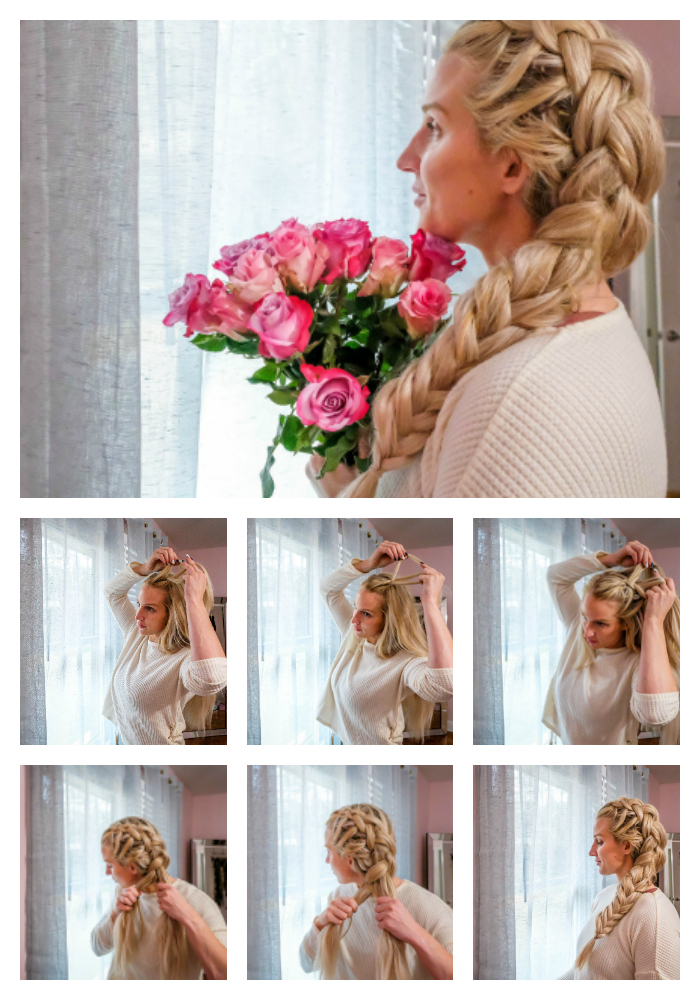 How To Get The Perfect Dutch Braid:
First, wash your hair with the Suave Professionals Gold Rose Oil Infusion Shampoo and Conditioner. It doesn't have to be the day you do the braid, it can be the day before etc. I really enjoy this specific line because it gives the hair nice volume, which makes the braid that much prettier. I'll explain more about this later.
Make sure hair is completely dry before braiding. If it's a little greasy, add some dry shampoo.
Begin dutch braid by splitting a section of hair on the side of your head into three parts. Braid the closest section to your face under the other two sections. Then braid the next closest section under the other two sections.
On the third section feed a little bit of hair in, then braid it under. Continue to feed hair into each section as you braid until you get to the nape of your neck, and all hair has been braided in.
Take two sections and turn them into one. Then start fishtailing.
To fishtail, take the outermost piece of a section and feed it into the innermost piece of the other section. Do this all the way down until you need to tie off with an elastic.
Spray the hair with hairspray and let sit for 10 minutes.
Pull apart the braid to give it a more romantic look.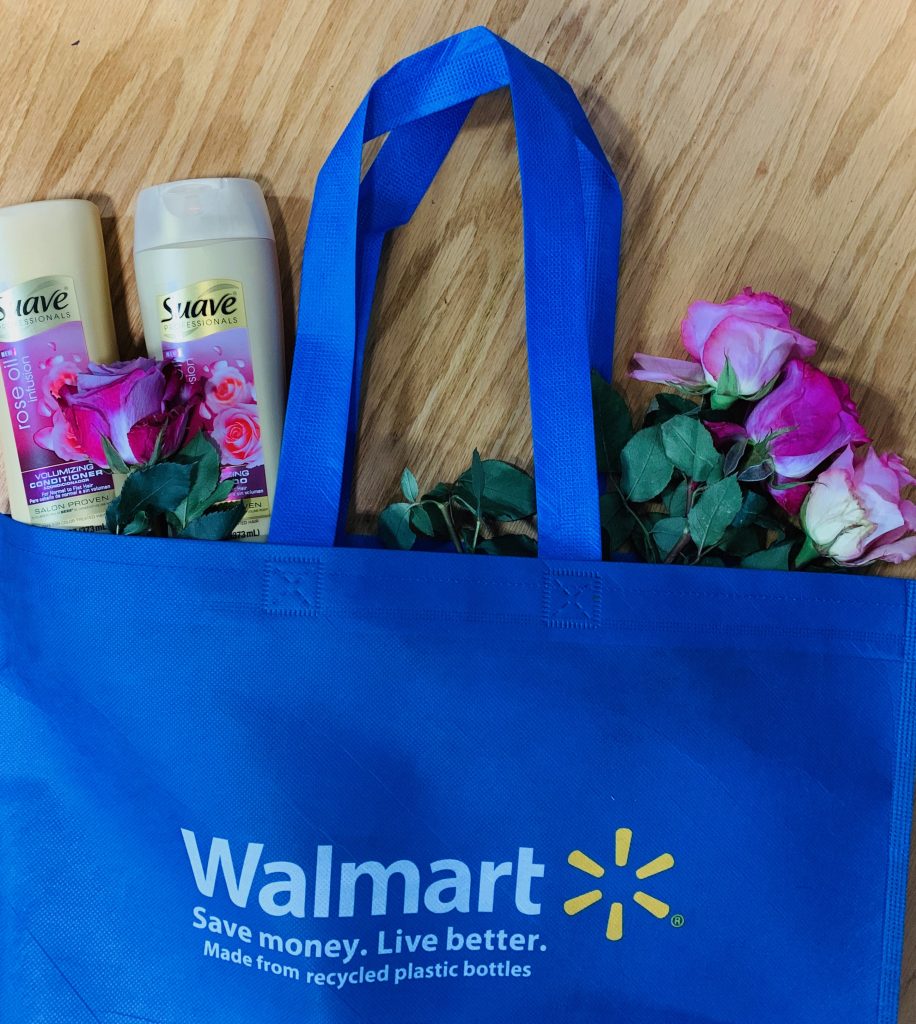 Right now, Suave shampoos and conditioners (28 oz. sizes ONLY) will be $1.00 off (regular price $4.98; Rollback price $3.98) at Walmart so run out and grab some!