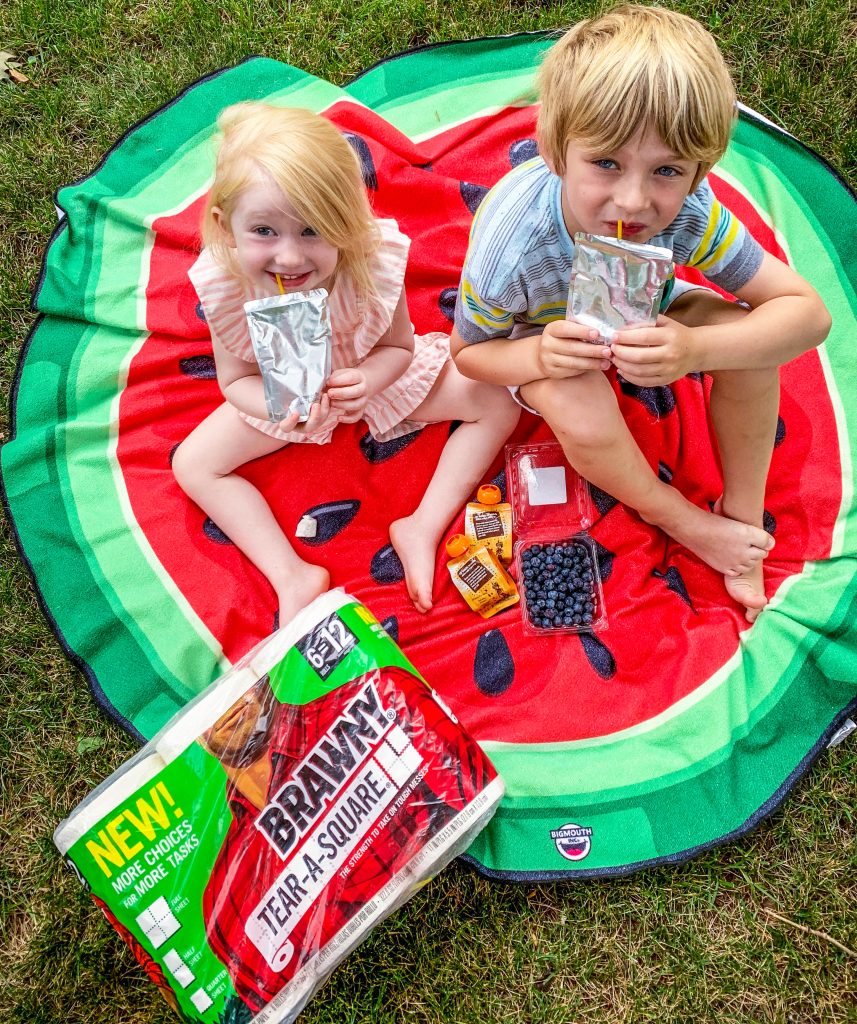 This post is sponsored by Kroger. I only work with brands I love, so thank you for helping me to support them.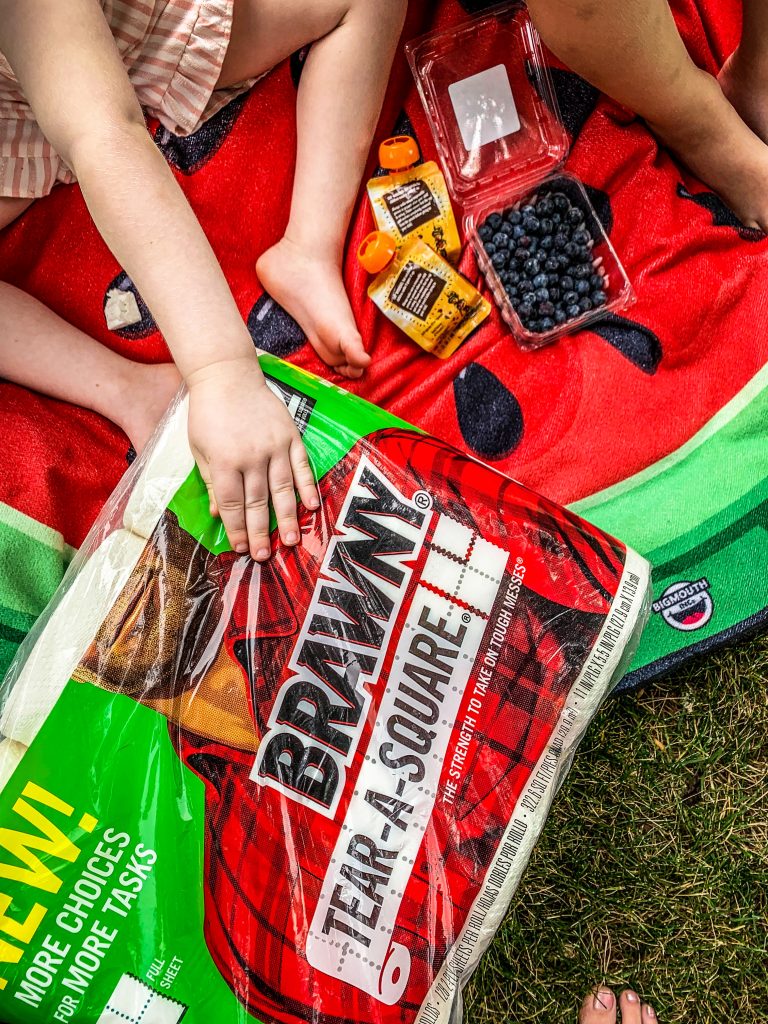 Summer time can be a lot of fun with the kids, or it can be super stressful. I try and stay more on the positive side by making sure we have plenty planned. One thing I know the kids love to do is go for a hike and have a picnic afterwards! So we do that once a week.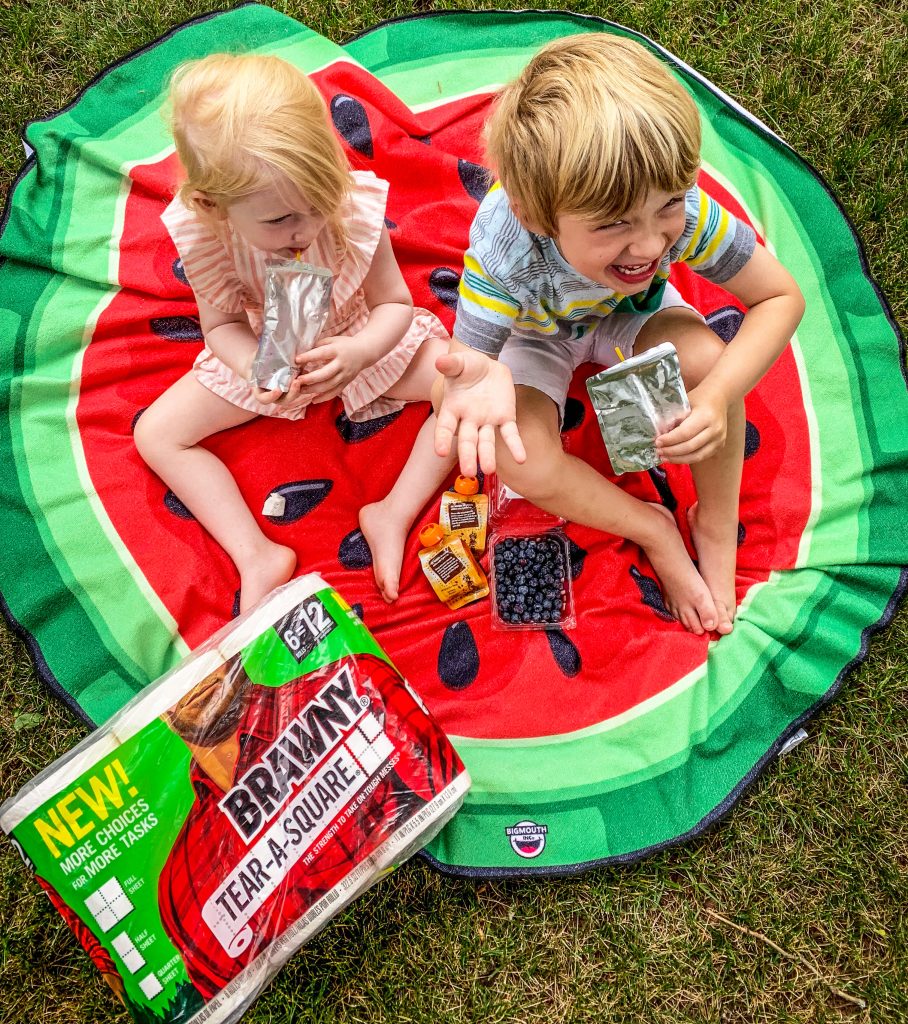 Yes, I know it's hot out.  Thank goodness (or not) my kids wake up super early.  So we pack a brunch type meal and head out to the hiking trails by our house.  It's about a 3 mile loop, then we plop down and have our delicious meal.
Here's everything you need for a successful picnic with your kids:
● Muffins
● Yogurts
● Cheeses
● Fruit
● Juice boxes
● Brawny Tear-A-Square
● Cooler
● Blanket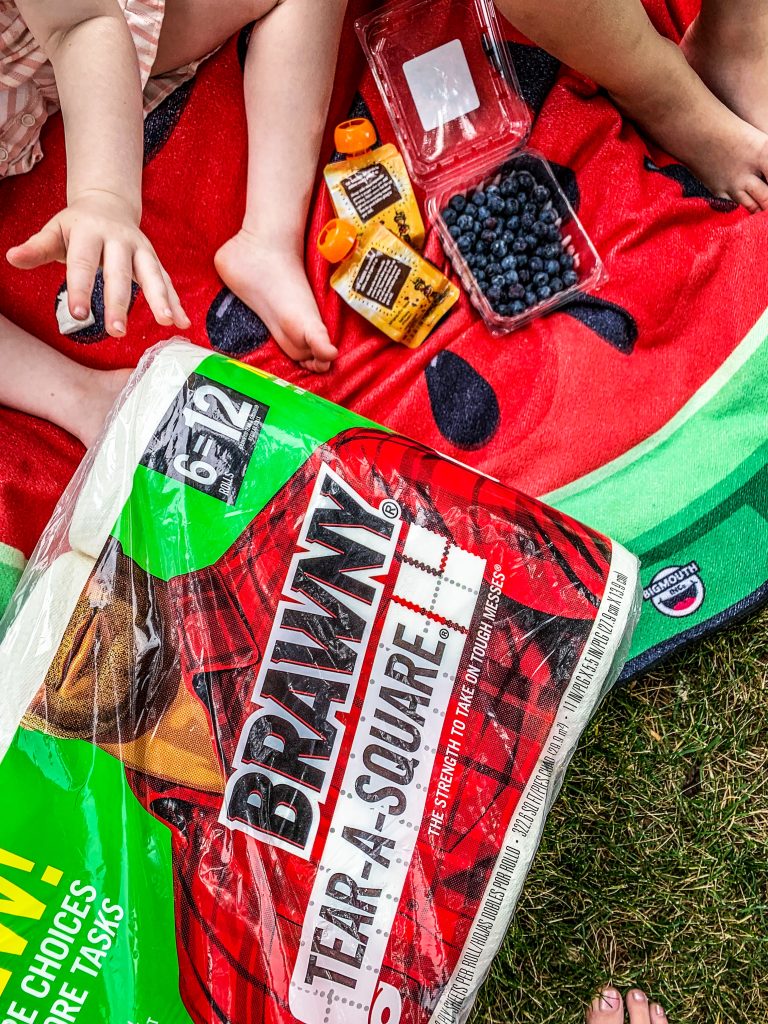 Pretty simple right? I always bring my Brawny Tear-A-Square with me because you know these kids are going to make a mess! Not only does it come in handy during our hike, but it's also a lifesaver to have at least one roll in the car at all times! Between spills, mud, and whatever crafts they made at camp that day there is always a need for paper towels. These new Tear-A-Squares ensure I'm not wasting any of the paper towels by giving me three sizing options: quarter sheet, double sheet, or quartet sheet!
You can pick these up at your local Kroger!