This blog post is sponsored by RITZ Crackers. I only work with brands I love, so thank you for helping me to support them.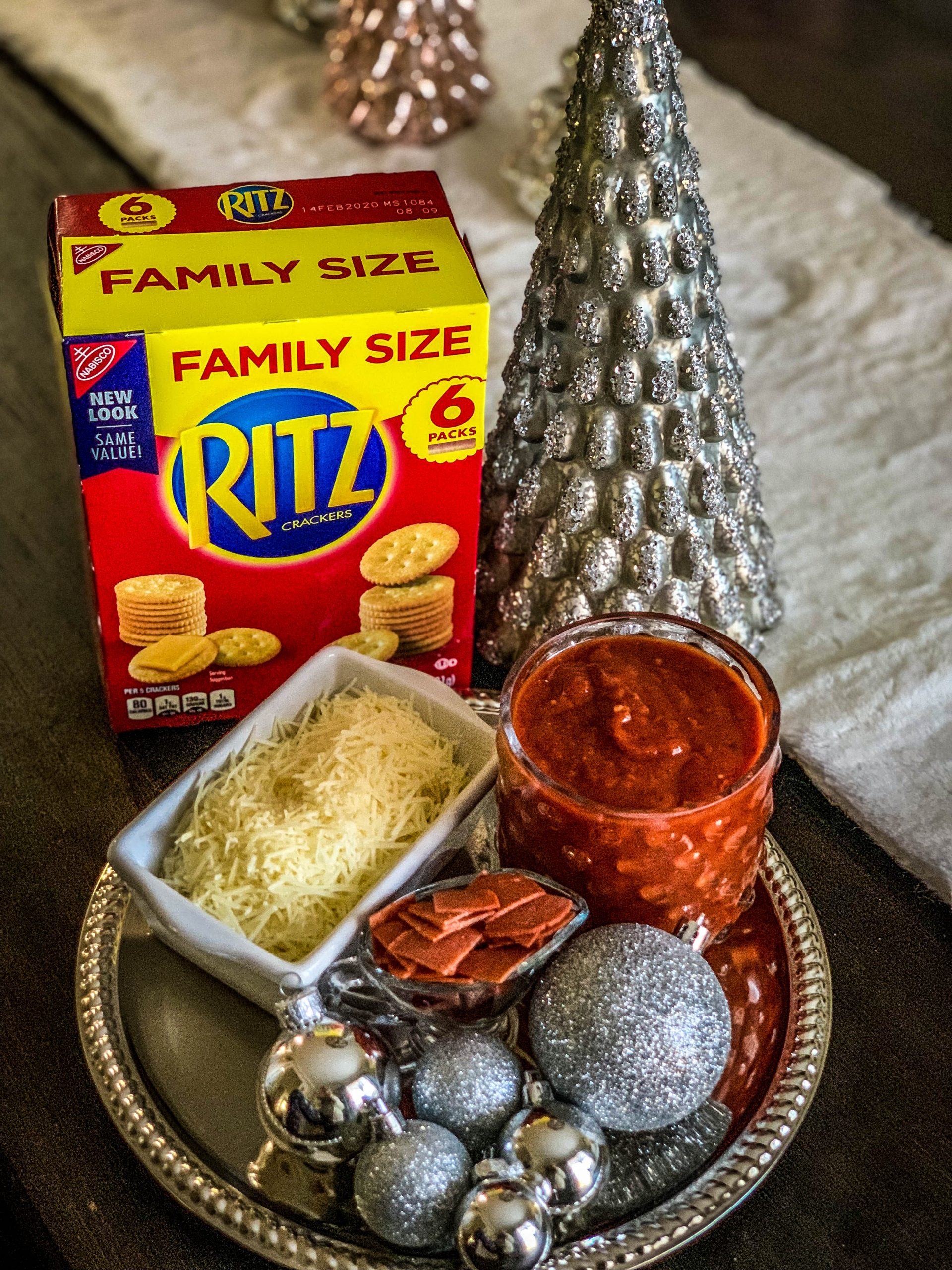 We're always talking about how crazy the holidays are, but I'm here to help you enjoy this special time with a little hack of mine. It involves RITZ crackers and fun with your kids-read on for more. We all love RITZ crackers. Those buttery, delicious snacks have been a staple for most of us since childhood. I love crushing a handful up and pouring it over a bowl of soup, or making little cheese sandwiches for a snack on-the-go. The kids and I came up with a new tradition of mini-wreath pizzas that we make during the holidays.This is a quick, easy snack to make for the kids and they love being involved in the process! So after school or between holiday events we make these cute little treats.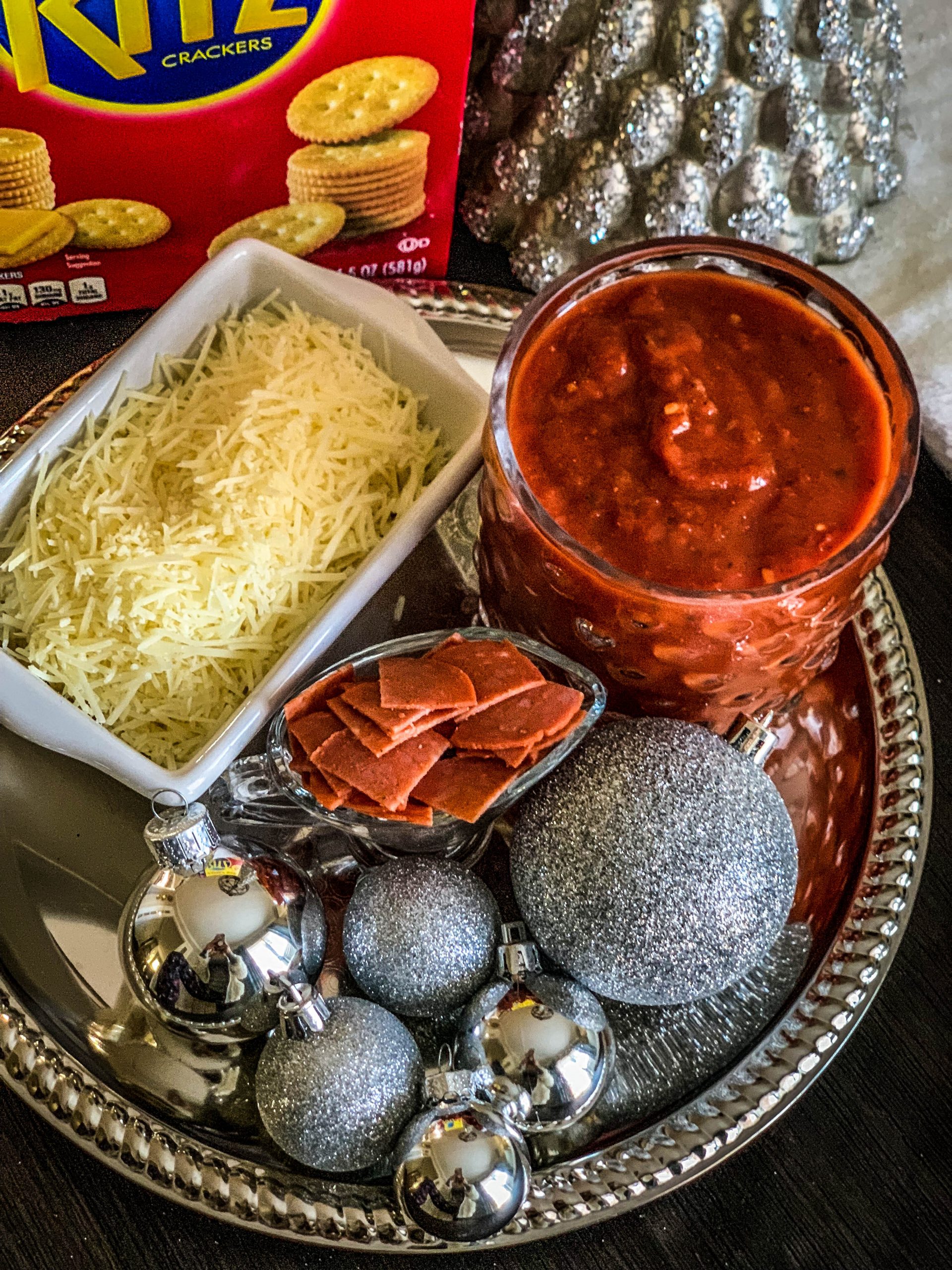 Christmas Wreath Pizzas
You will need:
●Family Size Ritz Crackers (because you know your family will end up eating them all)
●Tomato Sauce
●Mozzarella Cheese
●Turkey pepperoni
●Optional Basil To Make:
●Preheat the oven to 350
●Cut the turkey pepperoni into small triangles
●Pour the cheese and pasta sauce into separate containers that will be easy to
●Put tin foil down on a pizza pan
●Place RITZ crackers on the pizza pan-make sure they're spread out enough so the kids can decorate them.
●Let the kids spread the tomato sauce, sprinkle the cheese, and place the pepperoni on their little pizzas. If they'll allow green on their food-my kids won't-they can decorate with a little basil!
●Place in the oven for 7-10 minutes or until cheese is fully melted and slightly brown. Make sure to stock up on RITZ crackers from Walmart! You can get all your ingredients there, plus gifts as well
Also, RITZ are on rollback at Walmart right now!