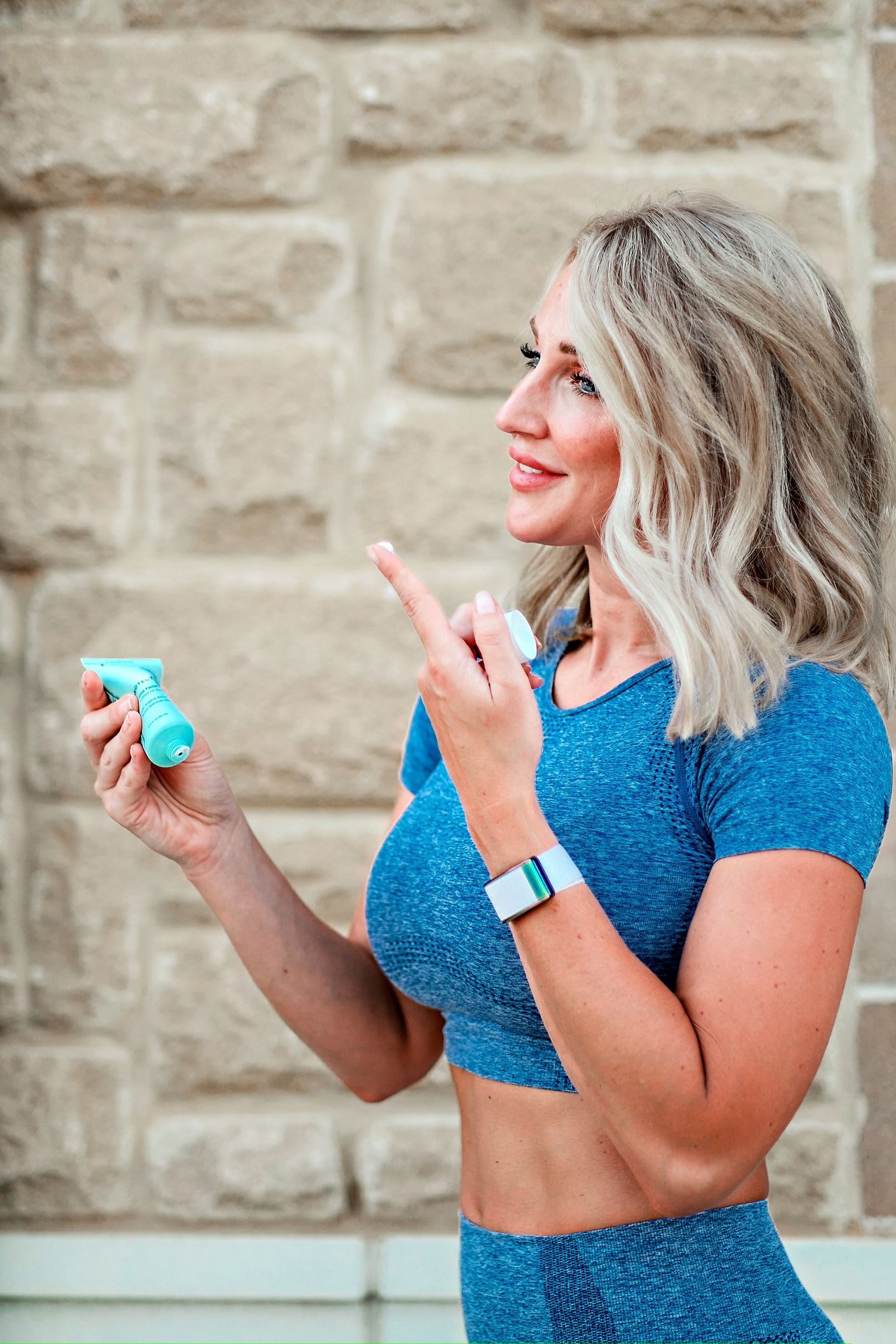 Hi friends! Here is another day in the life, What I Eat edition. As I talked about in stories I have been doing FWTFL for over a year now and love it. Faster Way to Fat Loss incorporates intermittent fasting, macros, and carb cycling. I know that sounds like a lot but I swear by it and my coach Lindsay is fantastic. If you want to sign up everything you need is linked here. Here is my schedule and what I eat on a typical Macro day (40/30/30 split). Also remember: I fast for 14 hours a day and eat for 10 hours. My goal is at least 120 oz of water a day.
Wake up at 6 AM and have black coffee.
8 AM I will have my sprouted toast with protein peanut butter, my shot of Trim, and 2 Burn to jump start my morning.
10 AM Banana Almond Protein Shake from Vejo. Use code happilyhughes8pack for a free 8 pack!
12 PM Large Southwestern Salad from Trader Joes and shredded chicken.
3 PM Recover drink and 3/4 cup non-fat greek yogurt.
5:30 PM Dinner- buffalo chicken pizza loaded with peppers and spinach.
Some more tips- drink at least 8 oz of water with each meal, even snacks. That will get you to 40 oz right there! Then I fill my 30 oz water bottle and make myself drink at least 2 if not 3 throughout the day. ALSO, if you have a "cheat meal" like the pizza I had above try and sneak in as many vegetables as you can. Peppers and spinach are always a good bet! Make sure to head to IG to get this weeks workout!