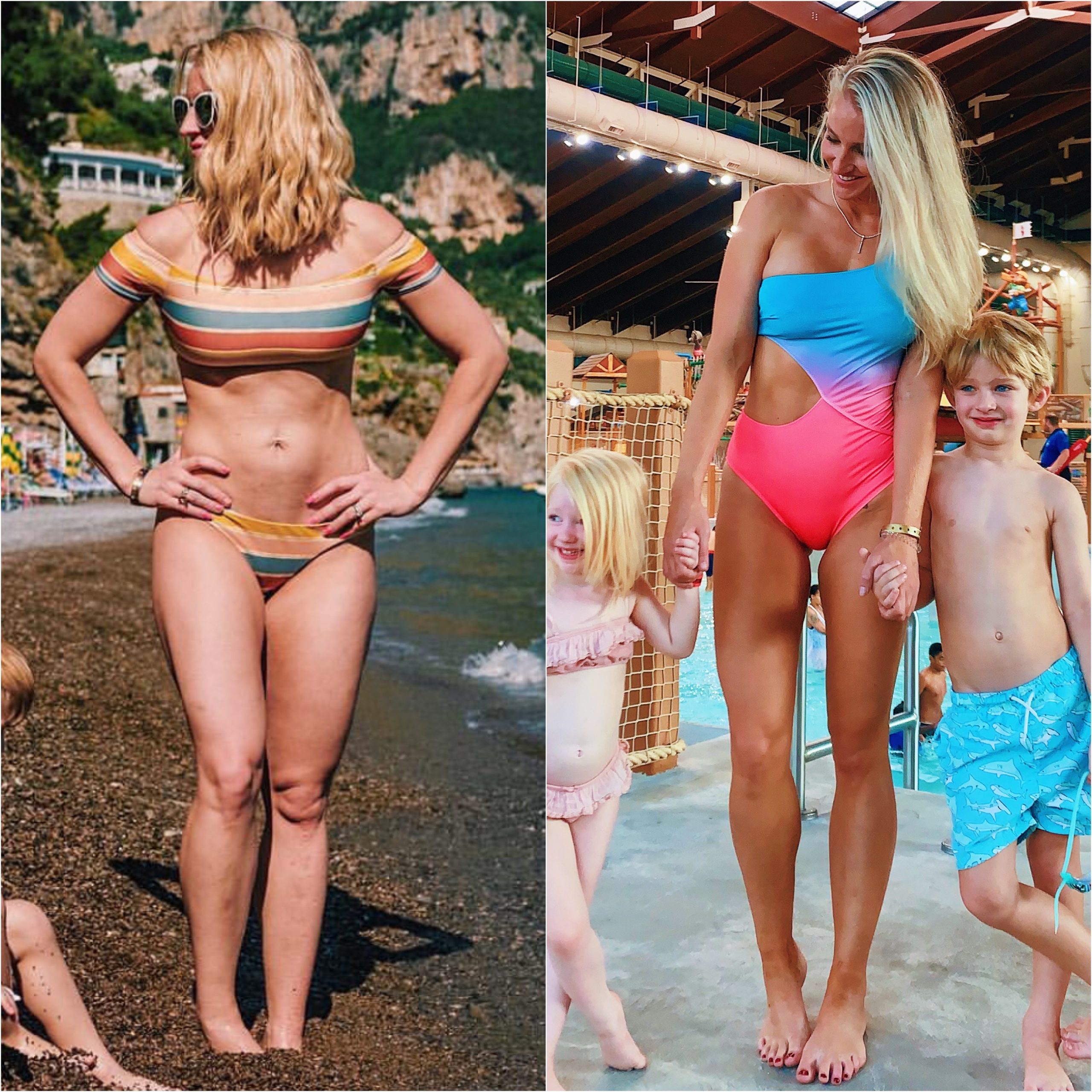 It's time for the FWTFL challenge with My Life Well Loved, Life Lutzurious, and Walking in Memphis! Go check out their posts for more FWTFL help. I also am posting workouts weekly for y'all on my Instagram feed
So here are my before and afters from the last several months of FWTFL. I truly believe in this program, and have seen a significant change in my body. I'm down from 18/19% body fat to 14%, have lost over 10 inches, and have increased my PR in ALL of my weightlifting. Not to mention the increase in energy I've felt. I could not recommend my coach more either, you can check out her group here. They are starting prep week this week, which is perfect!
Some recommendations for starting FWTFL:
Stick with it! If this is your first time counting macros I know it can be confusing. I PROMISE that after two weeks you will get the hang of it.
Same for fasting. Yes it's hard, but once your body gets used to it you will feel so much better.
Give yourself grace! If you mess up one day, don't give up. Just hit it extra hard the next day.
Use the group! We have our fitness group here, as well as your FWTFL group. Both will keep you accountable and help you stay on track!
Some supplements that help me have energy through my workouts, recover after my workouts, and stay on track with my diets:
I am so excited to see your results from your FWTFL round! Stay tuned to Instagram for extra content to help you stay on track and be successful.