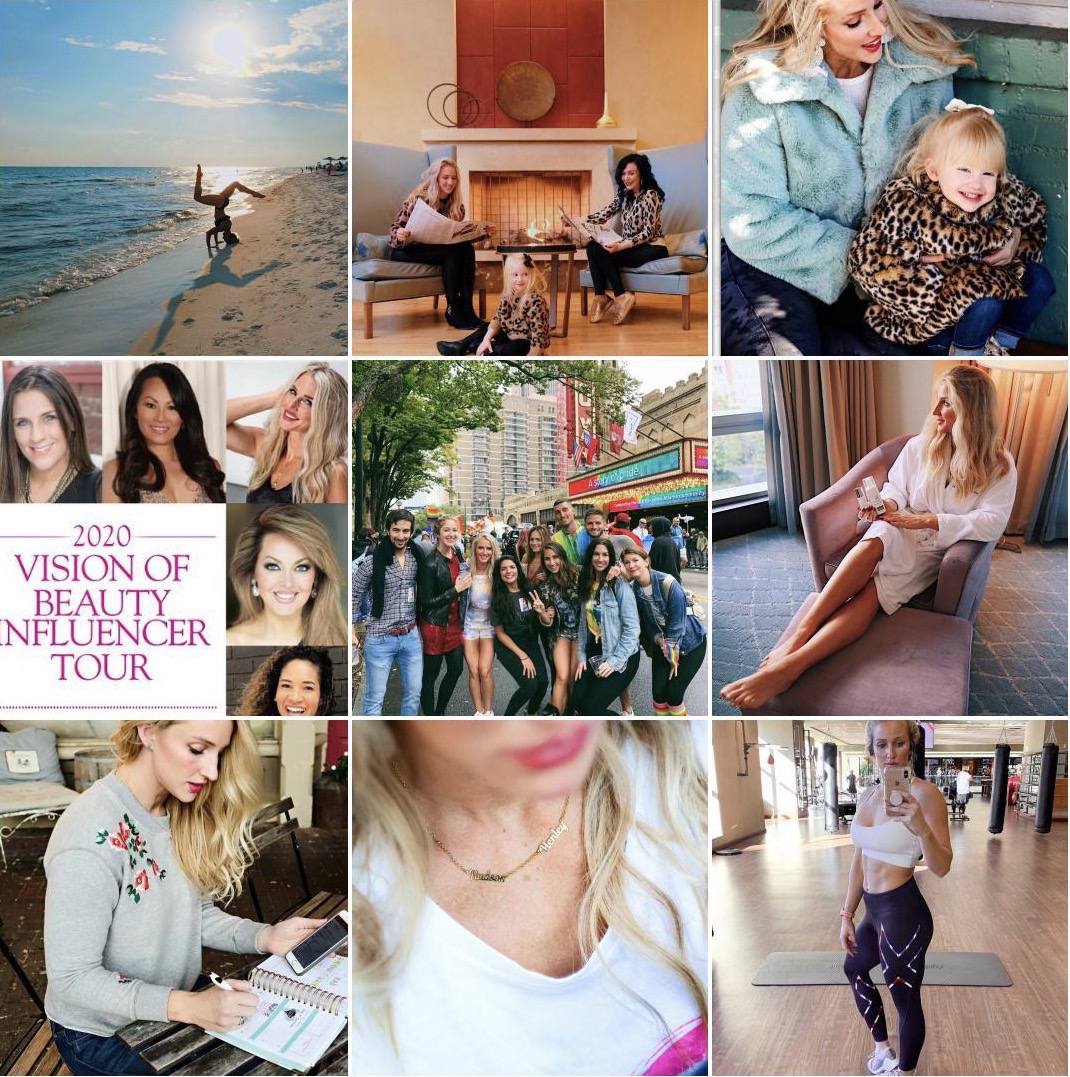 Whew 2019 was a mean bitch, wasn't she? The Karen of the 2000's for sure. It was the hardest year of my life. No sugarcoating it. But I can also say, a year like this really shows you what you're made of.
So, as many of you know, I got divorced. If you want to read more about that go to this post. And probably this one too. Going back and reading those shocked me! I felt the utter helplessness and despair all over again as I remembered those first couple months. Then the anxiety as everything was finalized and I had to figure out a whole new way of life. I will honestly tell you, it's still hard. Navigating co-parenting, the kids etc… It's a huge learning curve and it takes a lot of grace. But I do have to say, the kids have adjusted to this new way of life exceptionally well. They are happy and healthy. Both got great reports from school, and I still see their sweet sibling relationship growing. Just last night we all snuggled up together in bed and I woke up to Henley spooning Hudson.
Hudson had his heart surgery this past summer, which at the time was terrifying. It was a simple laparoscopic surgery to eradicate the extra electrical pathway in his heart that was causing his SVT. If you want to read more about his condition- go here. But as all my fellow parents know, any time your kids go under its scary. When they wheeled him out from the OR with a tube still down his throat I thought I was going to throw up. Luckily, though, it worked and my sweet boy hasn't had an episode since! What a huge relief.
He started Kindergarten this year, and is killing it! He was blessed with a very sweet teacher, who says he is doing exceptionally well. He also had to start speech therapy, which we knew was coming. He has a lazy tongue and doesn't like to pronounce his Ls and Rs. But I'm going to miss his little mispronunciations! Like "Henwey" etc. He even asked, "Mom why can't I just say things the way I want to?" I didn't really have an answer for that.
Henley started full-time daycare at Building Kidz and is LOVING it. It's a performing arts based school and she is in her element. Now she's either dancing, singing, or acting when she's home! We've performed Elsa in the kitchen more times than I can count. Her teachers like to comment on how she flirts with her boyfriend Ashton and has to hug all her friends goodbye each and every day. I am so proud of the little fireball she's becoming, and can't wait to see what the age of 4 brings.
Other points from the year- my blogging career took a big hit when I announced my divorce. It's sad how many big companies won't work with single moms. I had to rebuild and refocus, and I'm honestly still trying to figure out next steps. The house also had more issues than I can count. I'm about to call an exorcist in!
All of that being said, yes this year was exceptionally hard. And there were days when I just didn't think I could take any more. But I pushed through and I am sitting on the other side of all the hard stuff extremely proud of myself and my kids. To celebrate we're actually driving down to the beach to ring in 2020 the right way. Thank you all for sticking through this crazy year with me!! I promise 2020 is going to be a lot less hectic and a lot more fun.