How to Get Your Kids to Eat Veggies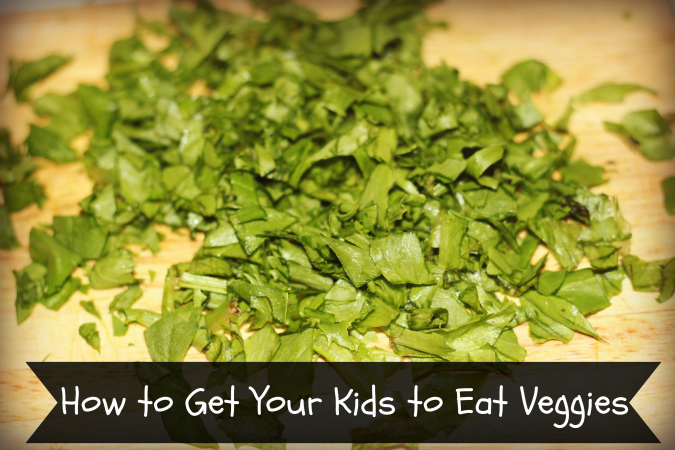 After last weeks
Cookie Oatmeal Smoothie
recipe, I got a lot of emails asking if I had any other fun ways to sneak veggies into kids meals. Well of course I do, and I'm happy to share. First, here are the 6 golden items I try to keep on hand at all times:
*Frozen Chopped Spinach
– a serious life saver! Frozen and already chopped I just throw it in to my recipes and boom an extra vegetable serving! Here's a great resource on why you should be using spinach EVER DAY:
Health Benefits of Spinach
.
Obviously smoothies are a great way to hide those veggies- specifically the frozen spinach and kale. Here are other ways to sneak veggies into your kids' meals:
*
Frozen Spinach
: I mix it into omlettes or scrambled eggs, sandwiches, rice, pasta, and
stuffed chicken
. It's very bland and many can't even taste it so don't be afraid to use a good amount. I put in at least a cup!
*Frozen Kale: I personally don't like the taste of kale, so I hide it in my more zesty recipes like chili, soups, or tacos. If you like or are not bothered by the taste, add kale to everything!
*Broccoli: I steam a big bag of broccoli every week during meal prep and either use it as a side by itself or add it to my main dishes like omlettes, rice, pasta, quinoa mac and cheese, or any Asian-style chicken dish.
*Zucchini
: Another fantastically bland vegetable! It's very easy to cook up so I normally save making these until the day of. It's great as a side dish like
zucchini fries
,
mini pizzas
,
balsamic grilled zucchini
, or zucchini bread (which you can add some
AboutTime
protein to for additional health benefits). If I want it as part of the main dish I throw it in with our quinoa pasta, brown rice, on top of sandwiches and burgers, or hide it underneath this delish and healthy
Chicken Parmesan
.
*Sweet Potatoes
: Replace regular potatoes with sweet potatoes! You can do mashed, hasselback, cubed, or just baked. Some fun toppings are cinnamon, a little blue cheese, and if you have to: butter. I also add it to smoothies like the
Cookie Oatmeal Smoothie
mentioned above, or this
Pumpkin Berry Spice Smoothie
.
*Sweet Peppers: I meal prep these each Sunday by finely chopping them in the food processor. That way I can add them to any of our chicken dishes, eggs, rice, quinoa mac and cheese, and sandwiches without extra fuss.
So give these tricks a try. And if the kids don't like it, try it again. And again. Because nothing is more important than your kids getting the nutrients they need to be healthy.
*If you're a new reader, note that I buy organic. I don't want to annoy people by putting the word "organic" in front of every single recipe and item so unless otherwise stated, it's organic.