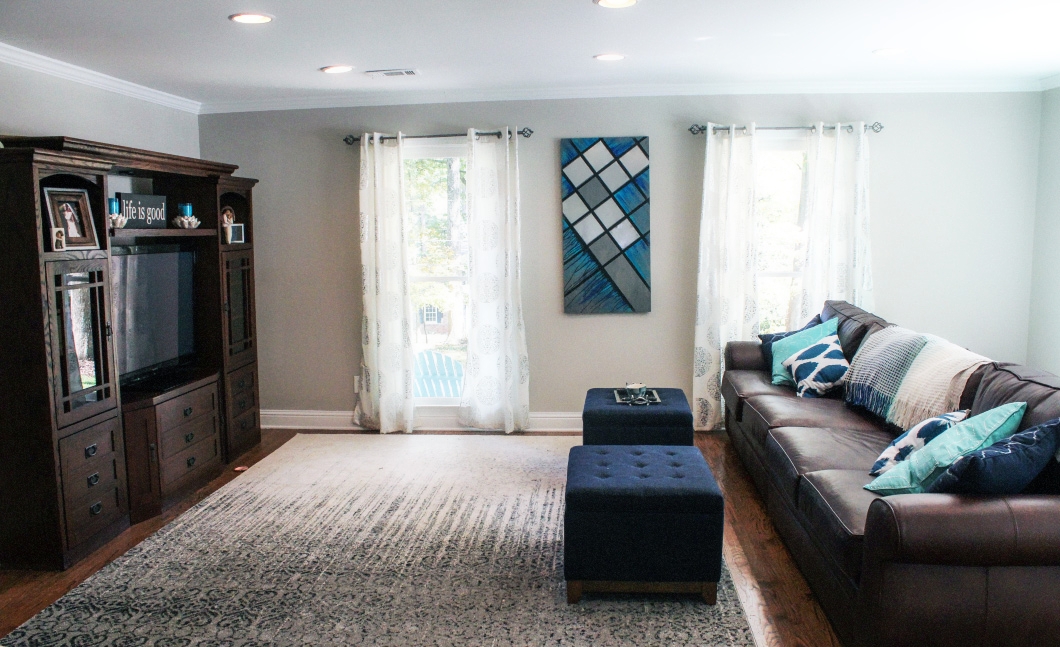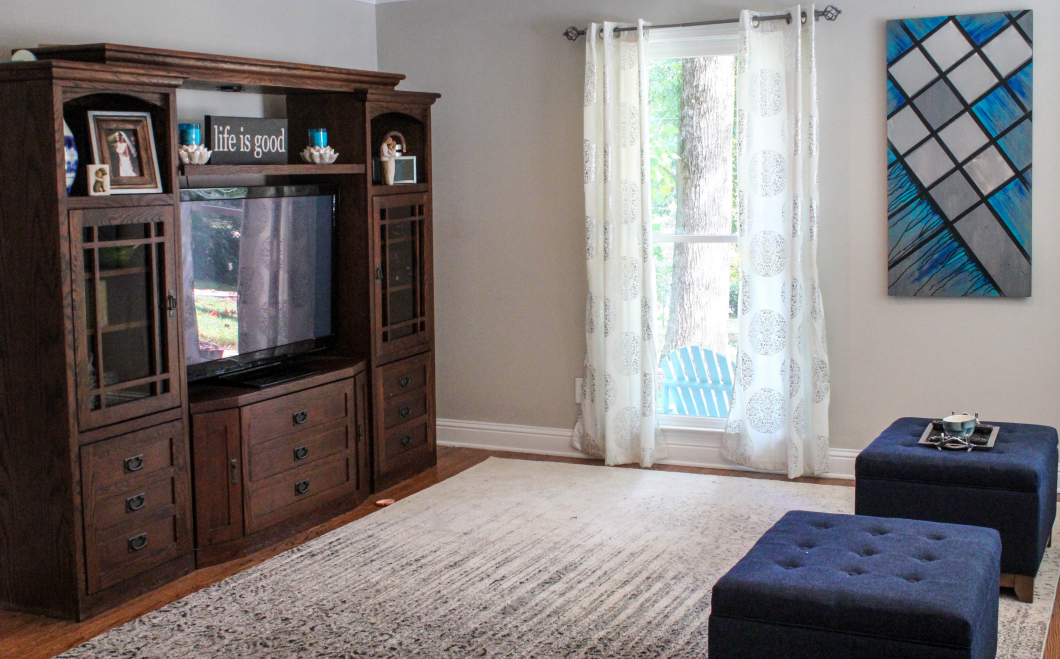 And I now have TWO rooms done in my whole house.  TWO.  Hahaha am I the slowest person ever or what?  I'm in this annoying nesting phase where I have to clean out the whole room of any junk I don't want before I even start to decorate it.  I've come to the conclusion that Jason and I are hoarders.  Or more that I have a shopping problem for living room furniture sets and other room decorations, and my husband doesn't like to throw things away.  But I digress, here are all the details on this simple living room decor.  Including this rad art work by Mod Wood Art.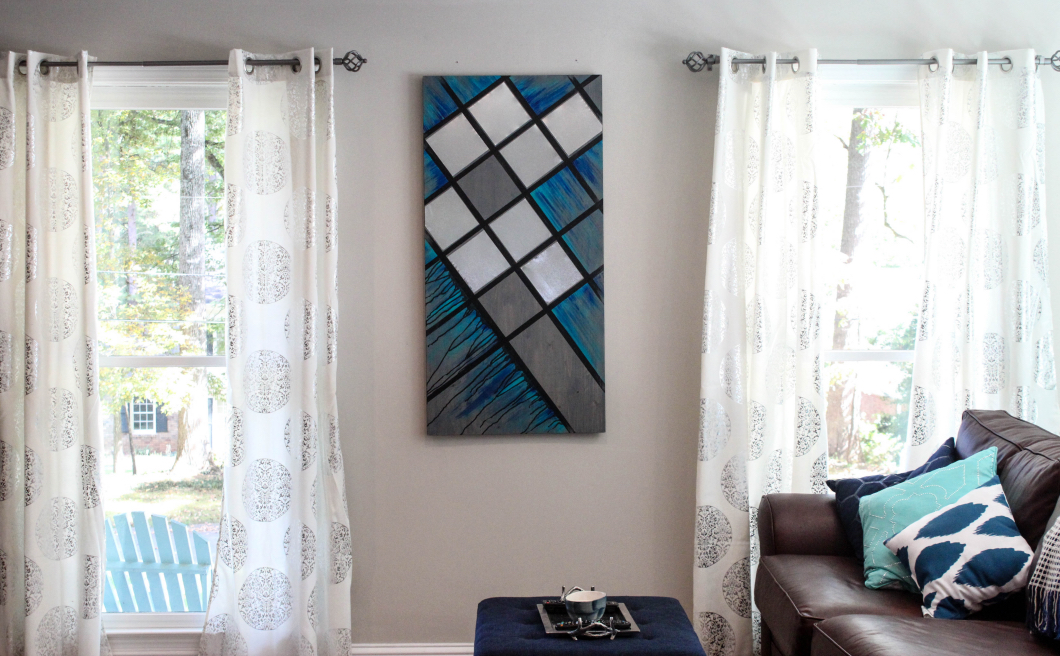 This Mod Wood Art is first and foremost because we based the whole living room off of it.  My husband actually found this piece and sent me a link to it and I fell in love.  The artist, Laura Ashley, is amazingly talented and makes each piece to order.  You'll notice when you look at her Etsy page that she uses several different mediums- wood, metal, and paint.  I love the contrast, the bright vivid colors, and how unique each piece is!  If you're shopping for some home decor, I also love this artwork and these wood panels.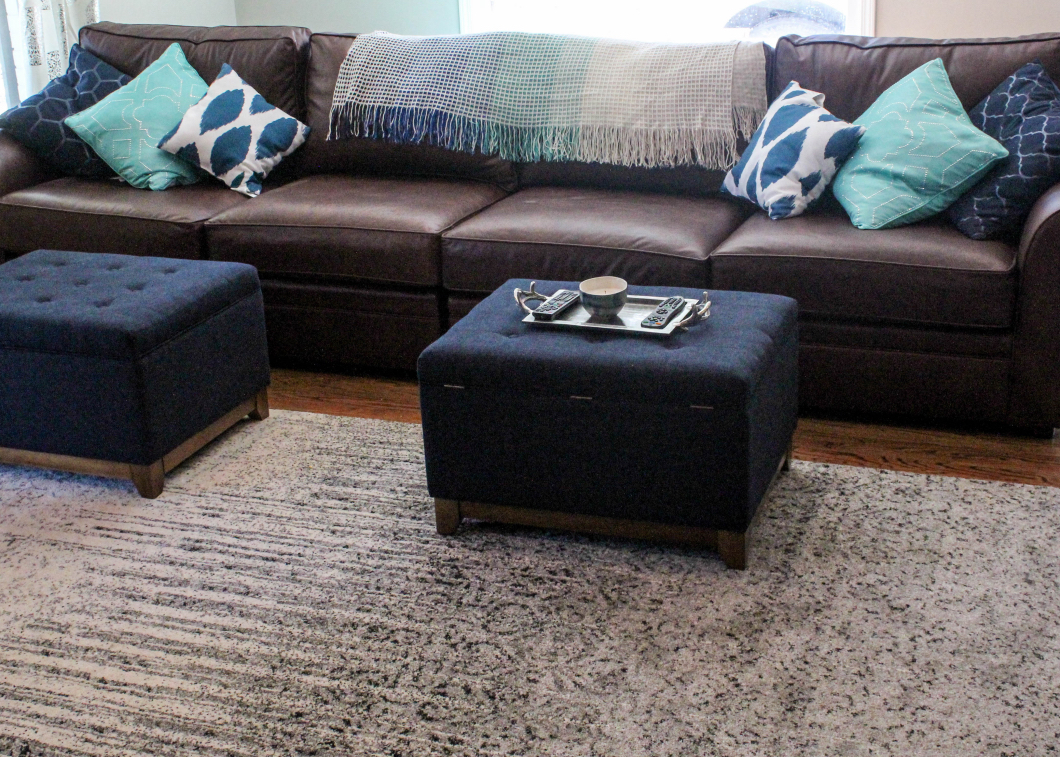 This is my famous $3,400 couch that I got for $600.  How? Stalk the outlets.  I did a whole blog post on it here.  The pillows are from Wayfair, the blanket is from Home Goods, and the ottomans are from Amazon.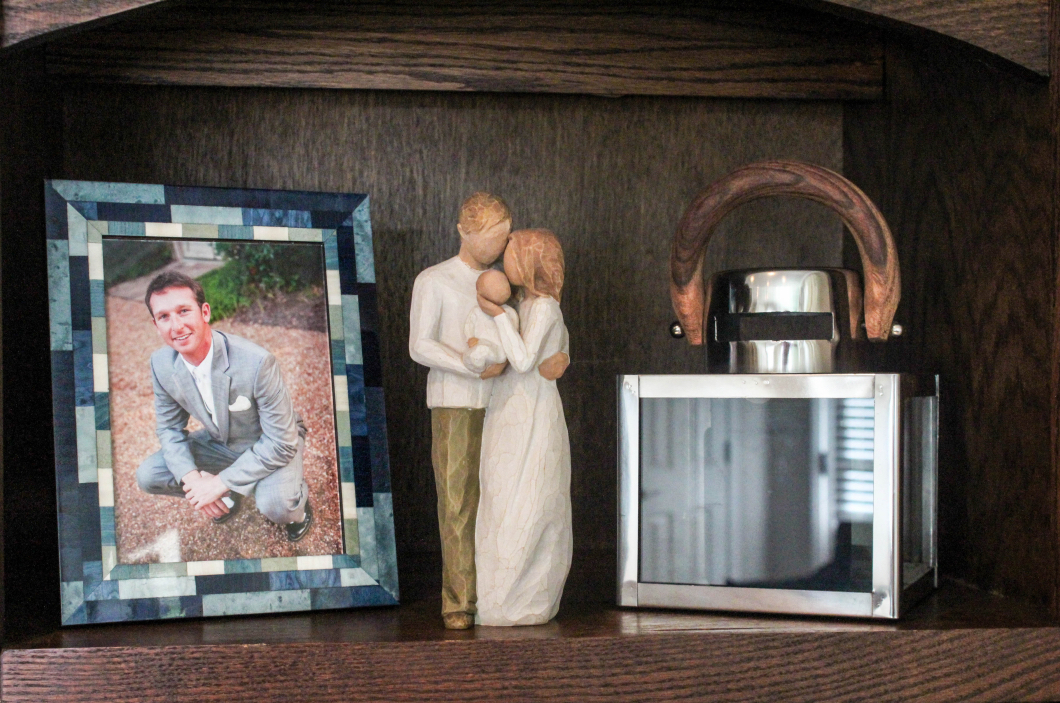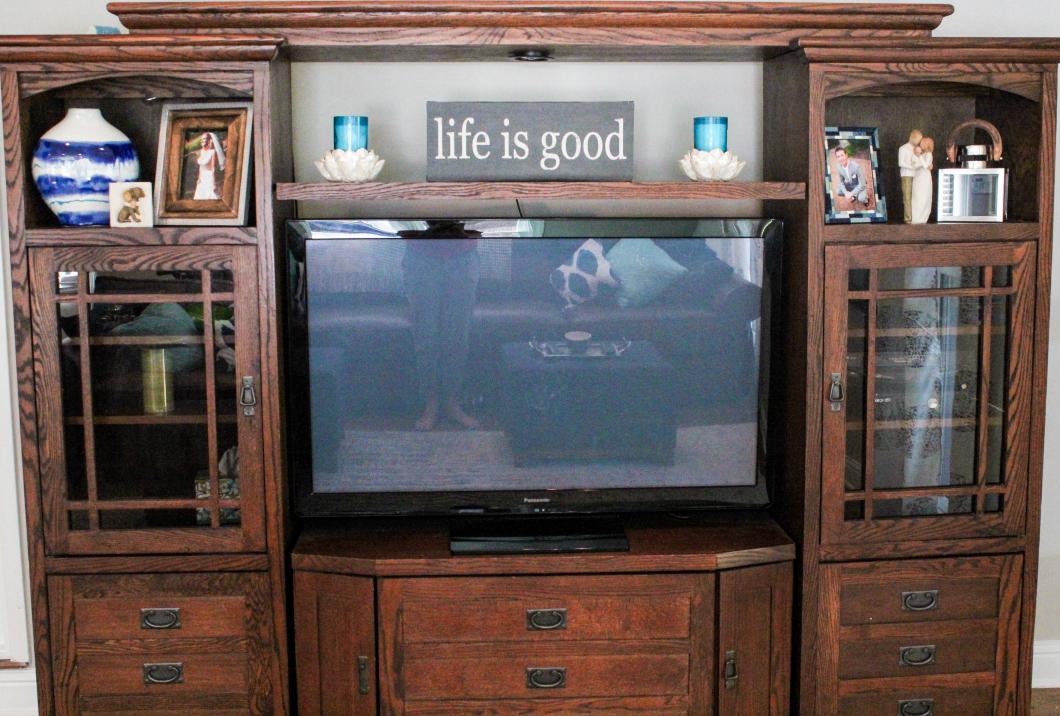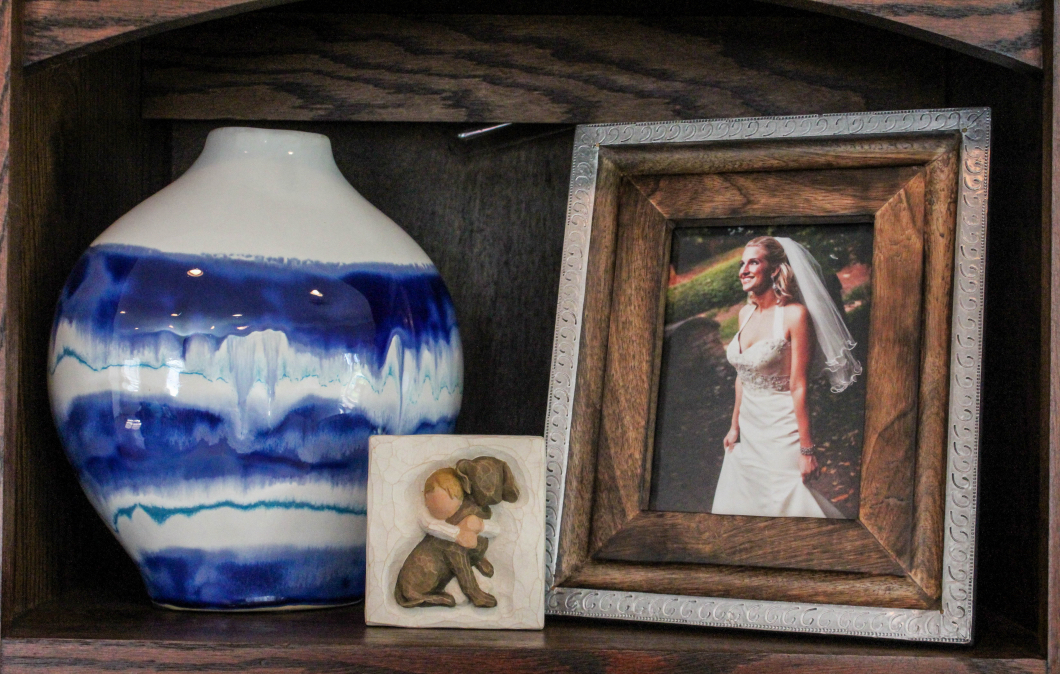 And our simple and easy entertainment center.  This was the first piece of furniture we purchased together, so it holds a special place in my heart.  The wooden figurines are by Willow Tree and are particularly sentimental.  The family statue was given to us right after we had Hudson and the child and dog block was a gift after my dog Gizmo passed.  
If you like this decor style, make sure to check out Hudson's Toddler Room!
You can find Mod Wood Art: Website/Instagram