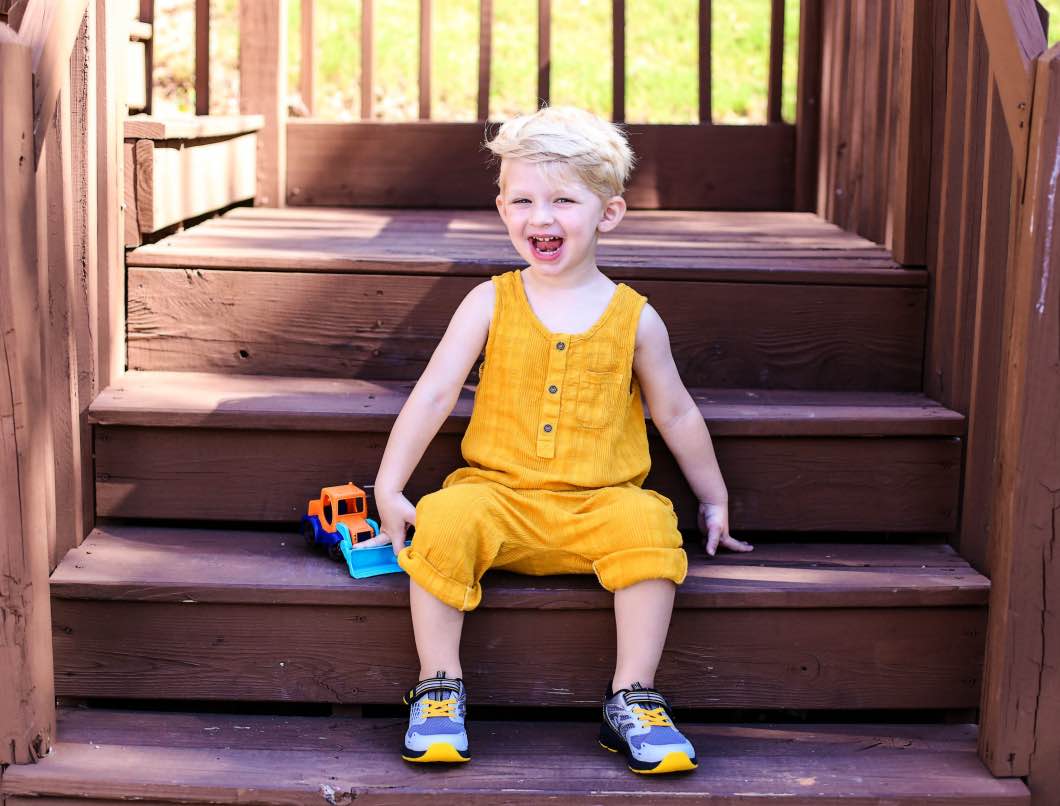 As you've seen for the past couple months, we are obviously Stride Rite lovers over here. Between the Leepz and the Phibians, we've found shoes that keeps this maniac happy and excited about wearing shoes. If you watch on Instagram stories, you know thats a big feat in itself. Now that it's back to school season, we had to stock up on more of our favorite sneaks. The good news is it's BOGO time at Stride Rite.
Here are our BOGO Stride Rite Picks
At the BOGO Stride Rite sale, it's buy one get one 40% off. For the boys I love these Stride Rite made2play Bracken lace sneakers and made2play Kaleb sneakers. They're the perfect back to school combo-one's sporty and one's more fashion forward. Hudson loves both pairs as they "make me run fast momma!" I also adore the Craig sneakers and the Stone boots.
For girls I think the My Little Pony and friends sneakers, Sage boots, and the Tulip sandals are must-haves for the school year.
A HUGE reason why we are such supporters of this brand is because of their partnership with Soles4Souls. Soles4Souls provides shoes to the millions of children that do without. With these shoes these kids can prevent injury, lower their susceptibility to illness, and walk to school. From now until September 5, Stride Rite will be donating 1% of their net profit to this wonderful non-profit organization. Their goal is $100,000 and I absolutely want them to hit that goal! You can read more about this partnership here.