This post is sponsored by CVS. I only work with brands I truly love, so thank you for helping me to support them.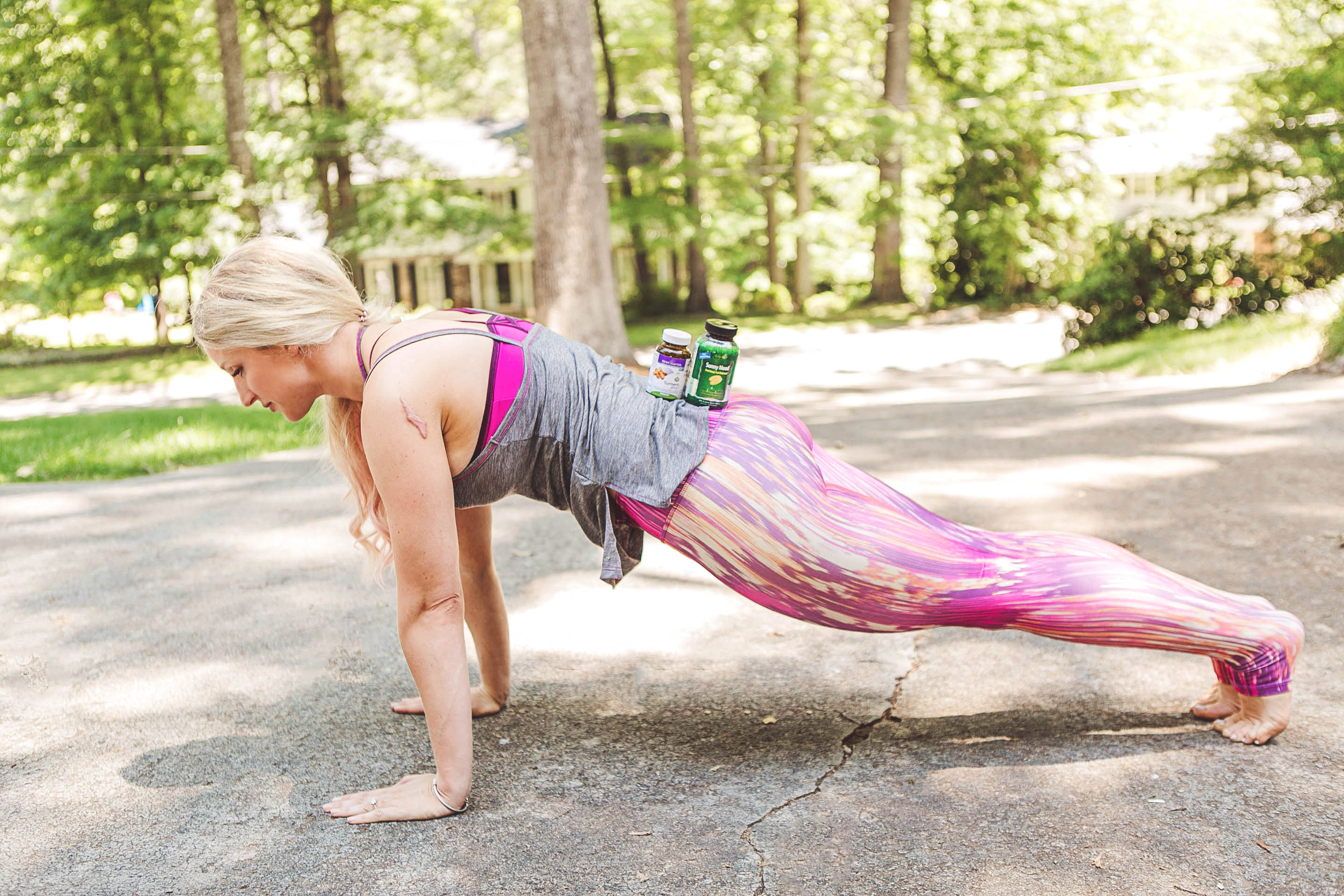 It's time for another challenge!! This time we're doing a 30 Day Ab Challenge Workout, and I've brought some of my favorite bloggers to join me. Laura, Heather, Molly and Ashley will all be participating in this Ab challenge workout with me and posting healthy recipes and lifestyle changes. Let's get bathing suit ready friends!
30 Day Ab Challenge Workout with CVS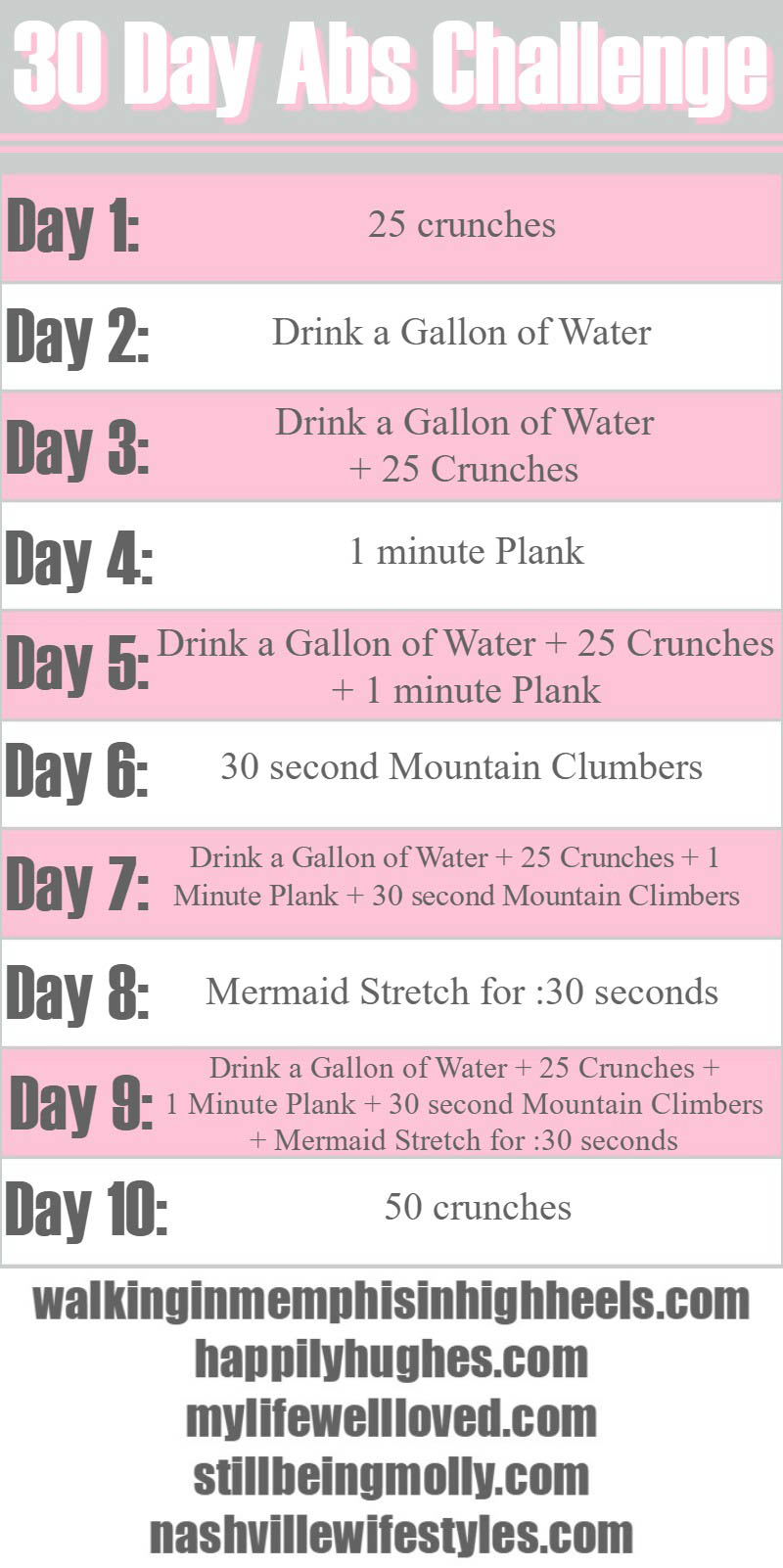 A strong core is SO important, not to mention it makes trying on clothes a little less painful. This Ab Challenge Workout will kick your stomach into great shape, and it'll be so fun to do it together! Below you'll find the entire 30 days of the Ab Challenge Workout . If you have any questions on form or exercise, please feel free to ask! I'm here to answer any questions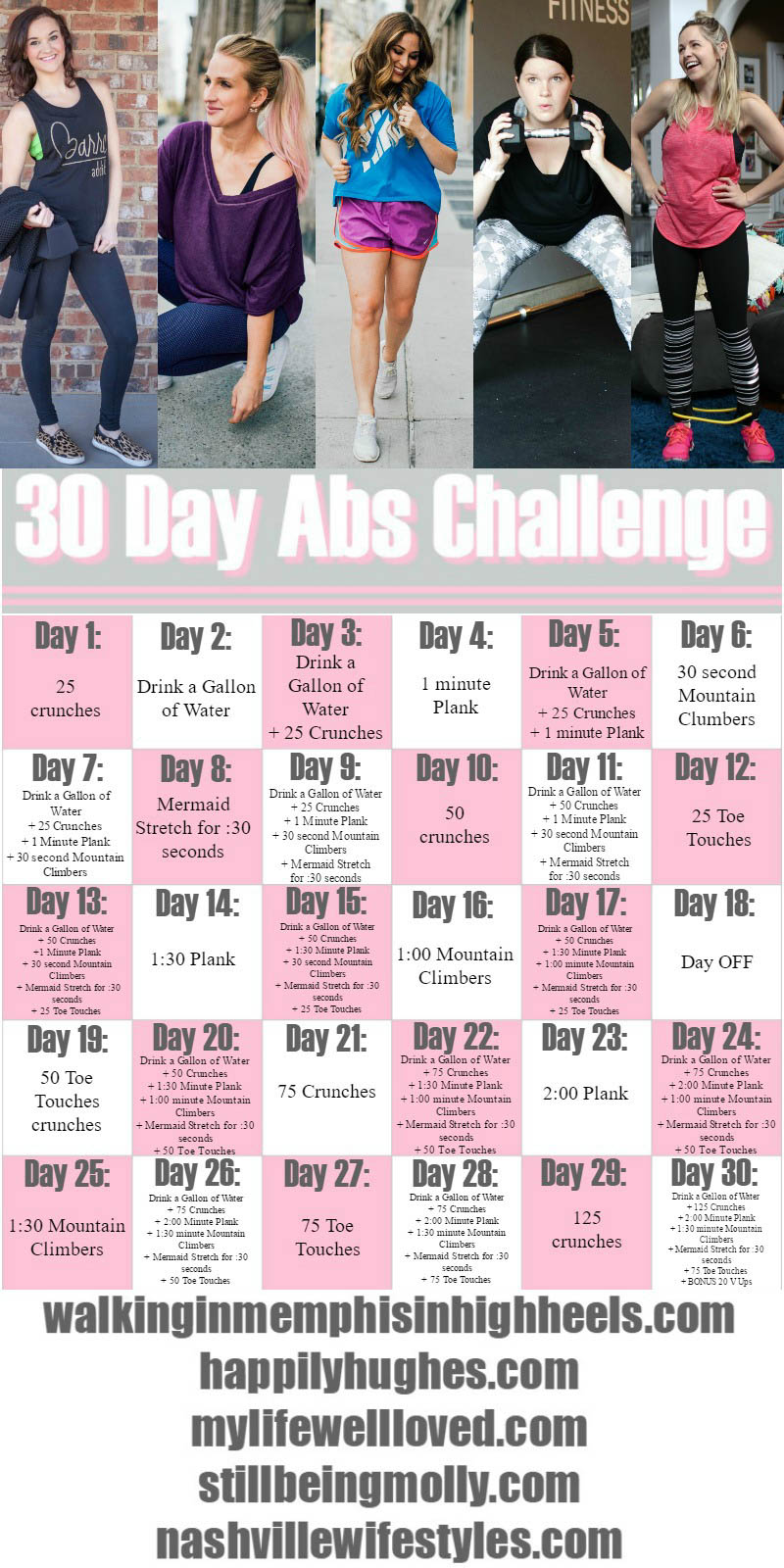 Two things to be cautious of when doing this challenge:
If you have Diastasis Recti, do NOT do planks
Make sure that you are helping your body to recover!
To help with number two, I've partnered up with CVS to share supplements that will help you recover faster. If you read my New York post, you know I got to visit with CVS corporate. They have a HUGE health initiative, which I am so passionate and excited about. Three things they're putting into effect this year that directly correlate to this AB Challenge workout are: weight loss clinics at your local CVS, vitamins and supplements to keep you healthy, and a Nudge Don't Judge initiative that means 25% more healthy snack options.
How amazing is it that this national drugstore chain is so focused on helping us make healthier food and supplement choices? It gives me the happy tingles all over! Some supplements you an start taking during this ab challenge to help your body recover and be it's healthiest are as follows:
Olly Endless Energy vitamins. These daily vitamins help increase energy while giving you extra of your necessary vitamins
Elderberry Gummies- These just aren't for fighting off colds! Elderberry is high in Vitamin C, B6, and Iron which are very important for recovery and overall health.
Turmeric- Decreases inflammation and has been shown to fight pre-cancerous cells! I'm very susceptible to the Turmeric taste, which is why I prefer these capsules!
Calming Essential Oils- YES!! You can get essential oils at CVS! I love this oil mixed into my body lotion to help relieve my sore muscles. Peppermint oil is also great for recovery!
If you're interested in the Weight Loss Program, here's a little more information. It's actually a part of the MinuteClinic!! You can meet with the Nurse Practitioner at your local CVS and discuss your weight loss goals. He or she can then offer advice and resources for the best ways to achieve those goals! The MinuteClinic has partnered with DASH for Health so that you have an online portal to access the DASH diet and tools. This is a smart, effective and convenient way to lose that unwanted weight.