This post is sponsored by Premier Protein. I only work with brands I truly love, so thank you for helping me to support them!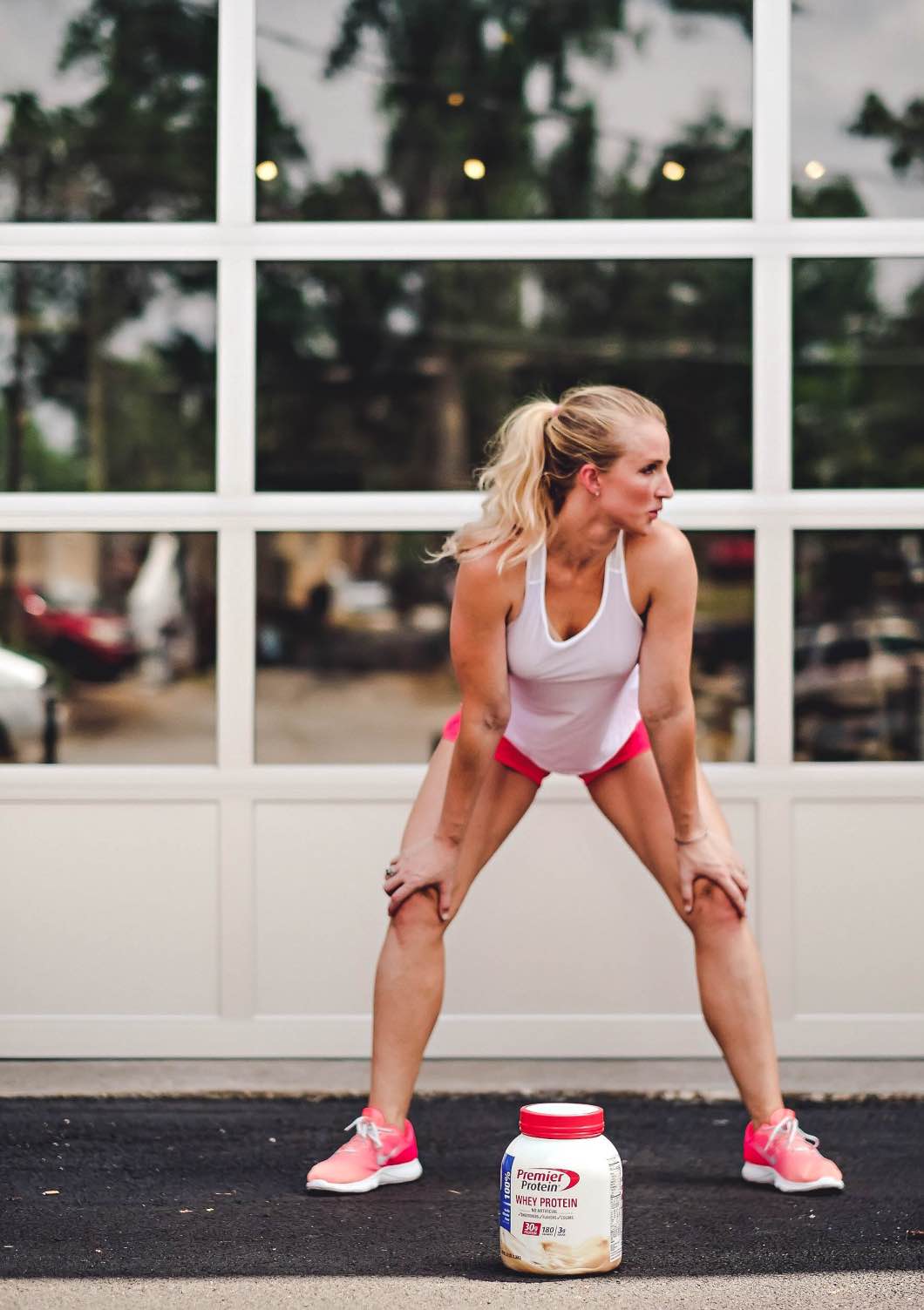 Happy Monday friends! I have a fun leg workouts at home for you that's a little sneak peek of the boot camp I will be hosting at lululemon Avalon. I'll also be handing out lots of Premier Protein goodies for all of you!
Leg Workouts At Home with Premier Protein
This is a circuit! Do at least 3 times.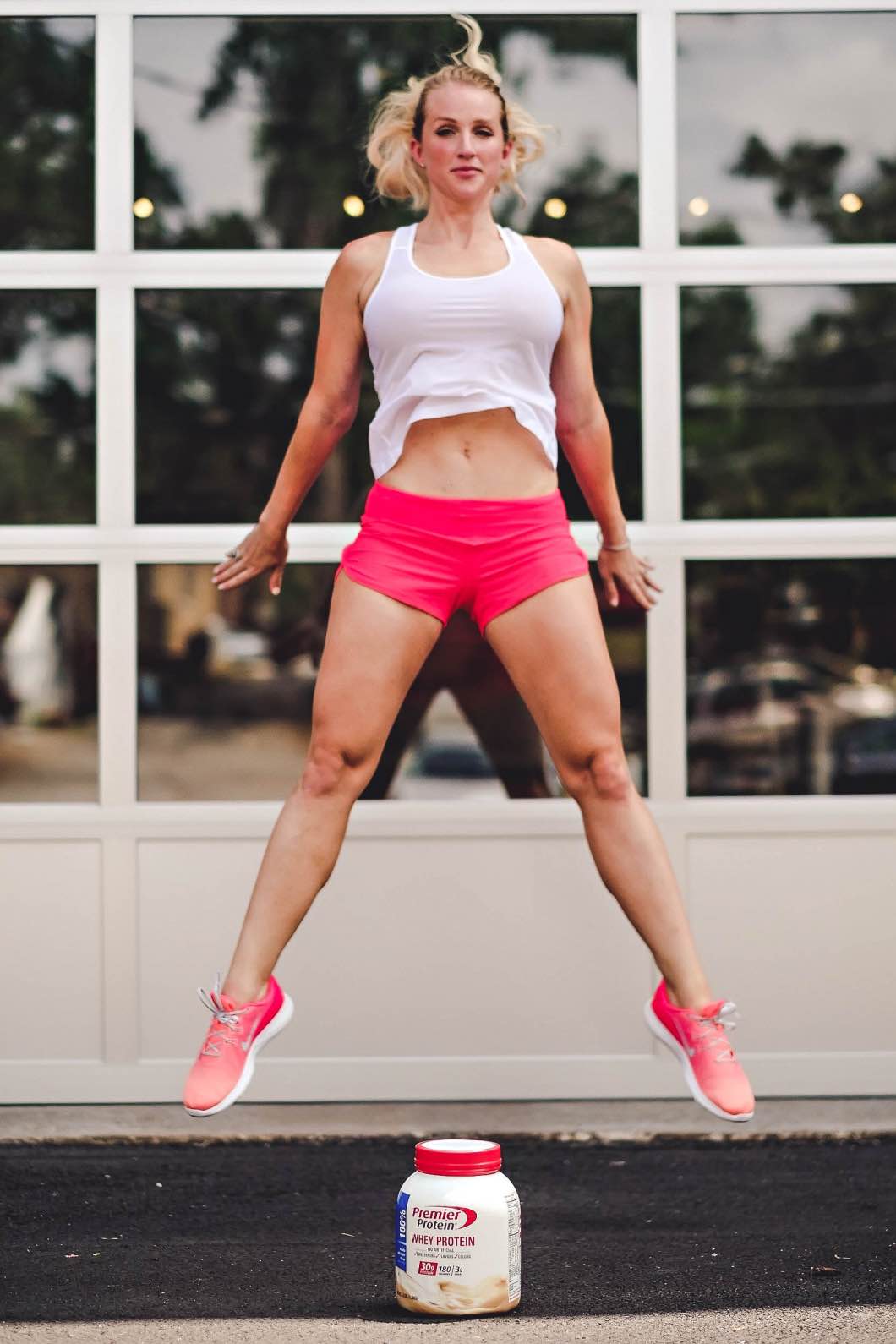 45 seconds of squat jumps. Remember to mind your knees and land softly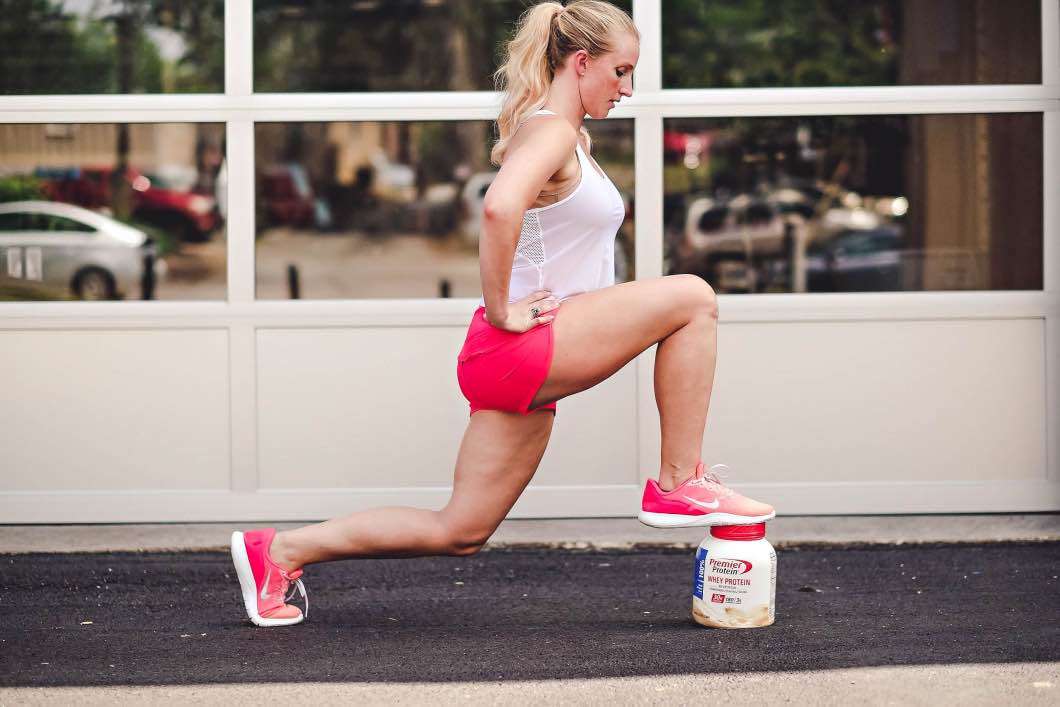 2. 30 lunges (each side) on an elevated surface.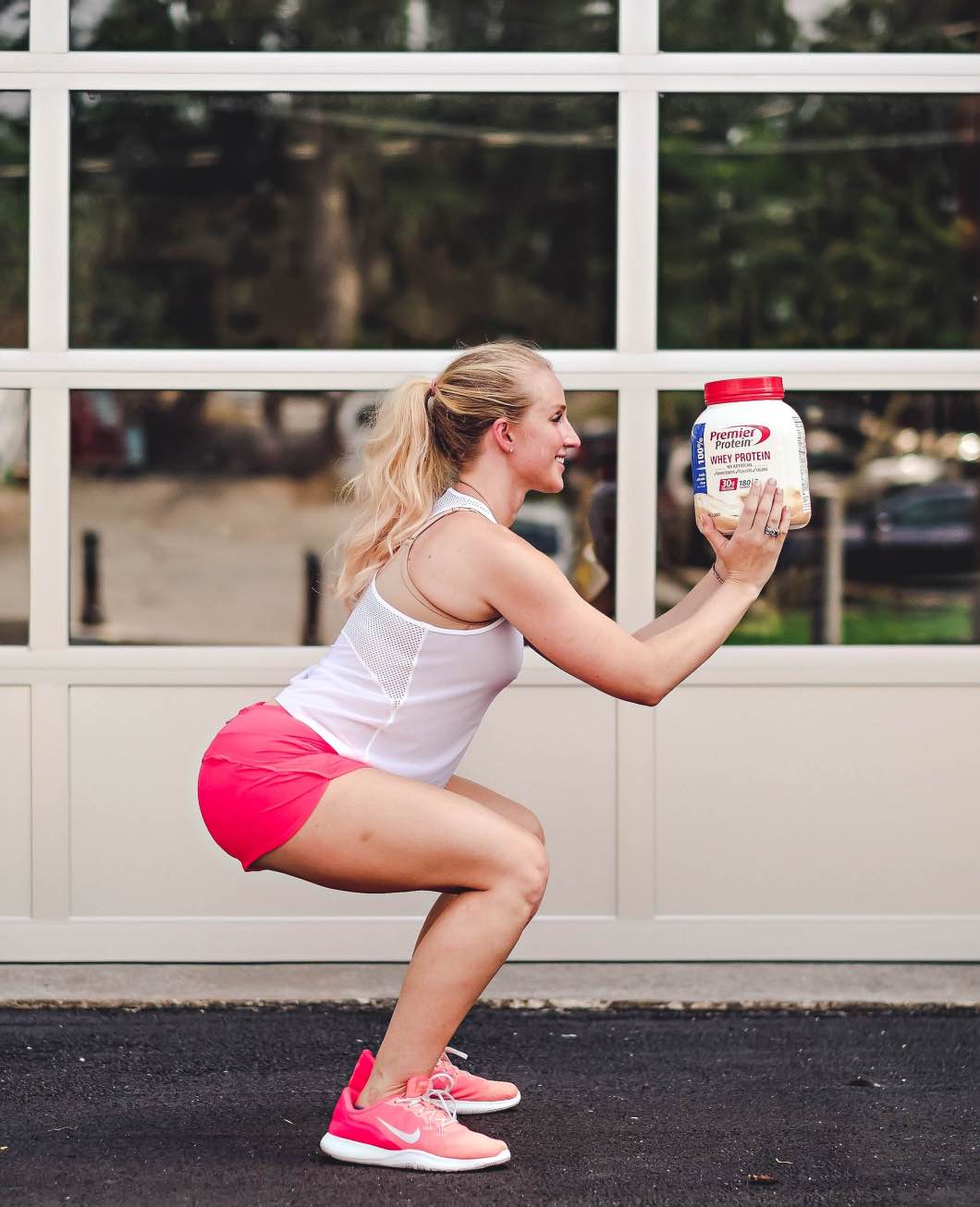 3. 30 Sumo squats with a weight (could be a carton of protein powder, a child, or a heavy purse.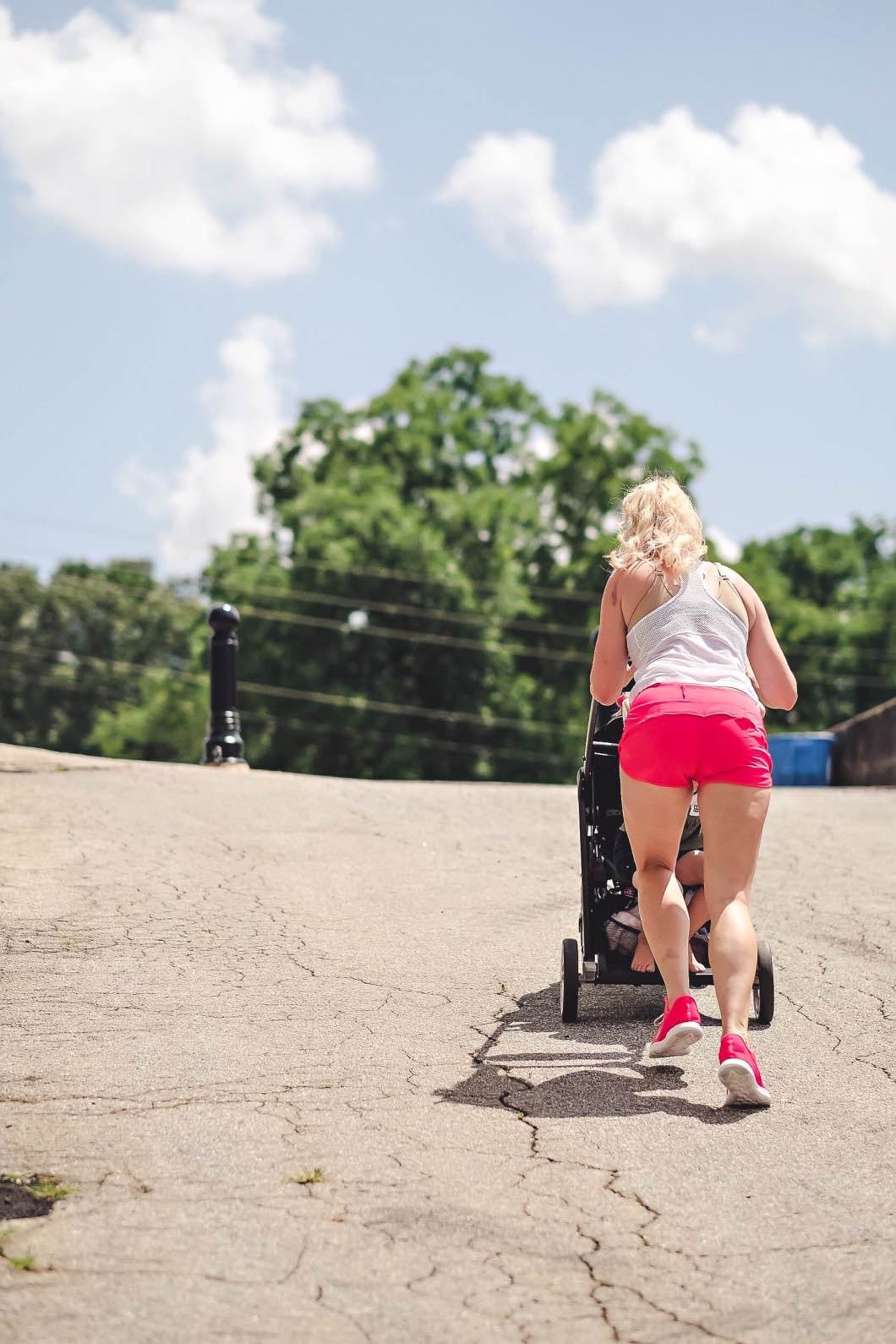 4. Finish with sprints uphill. Bonus points if you're pushing a stroller!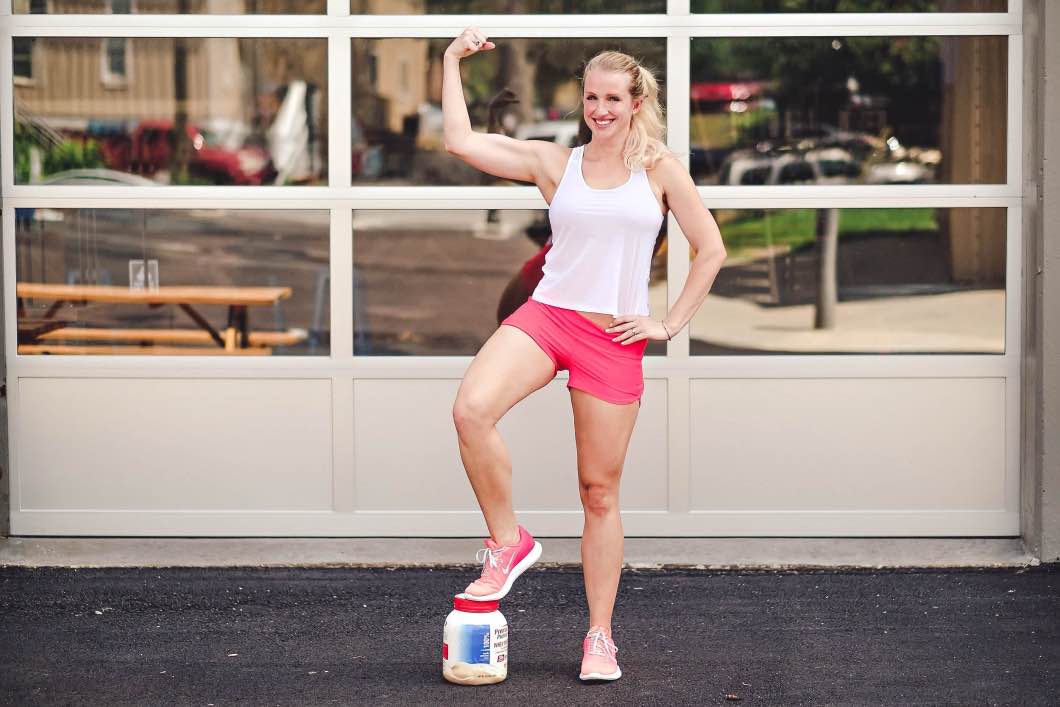 As always, I have my Premier Protein with me. Premier Protein Vanilla Milkshake Whey is my staple for smoothies, overnight oats, and lots of my baked good recipes. It tastes SO delicious and adds just the right amount of sweet to anything I make.
Premier Protein has 30 grams of protein and only 3 grams of sugar. It's also void of artificial colors, sweeteners or flavors. For my Celiacs- it's also gluten free! You can check out my recipes tab to see more delicious treats you can make with this protein powder!