This post is sponsored by Premier Protein. I only work with brands I truly love, so thank you for helping me to support them.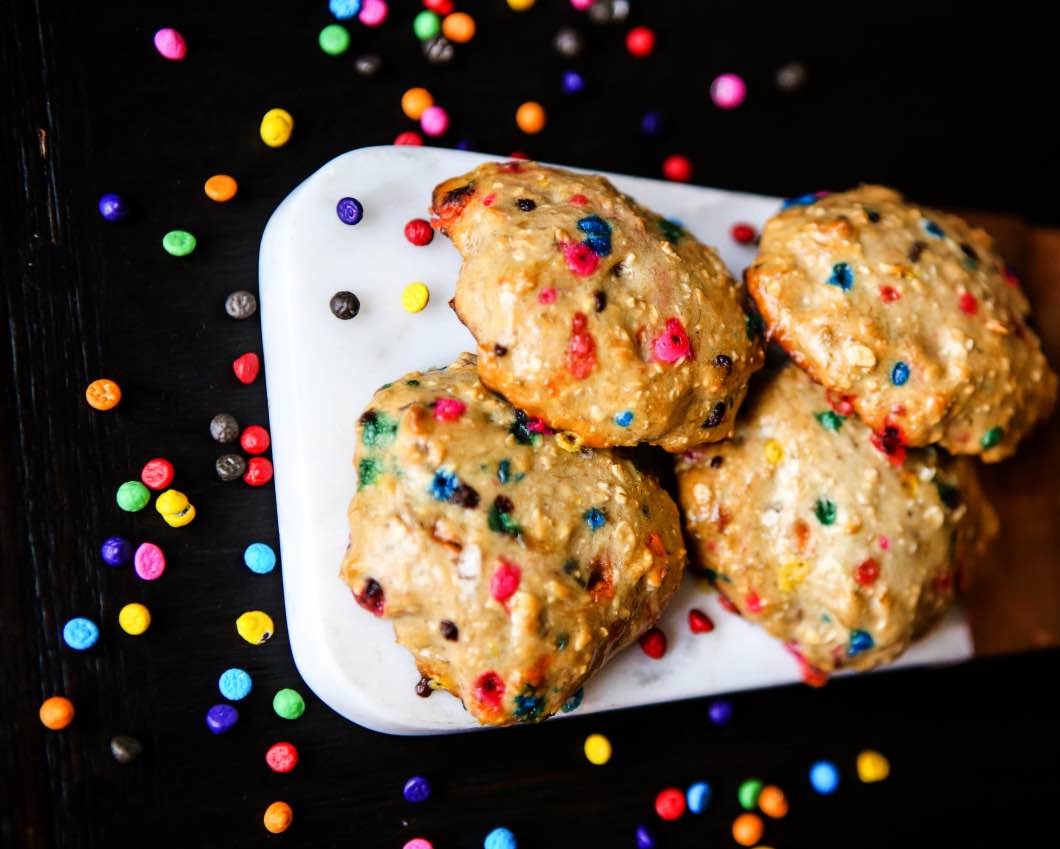 I have been so excited about this collaboration with Premier Protein. I am a HUGE Premier Protein fan, and if you had access to our Costco, you would see this to be true. My husband orders cases of the protein drinks each month. This month we've teamed up to bring you a super easy and delicious protein cookie recipe.
Birthday Cake Protein Cookies
Here is the recipe: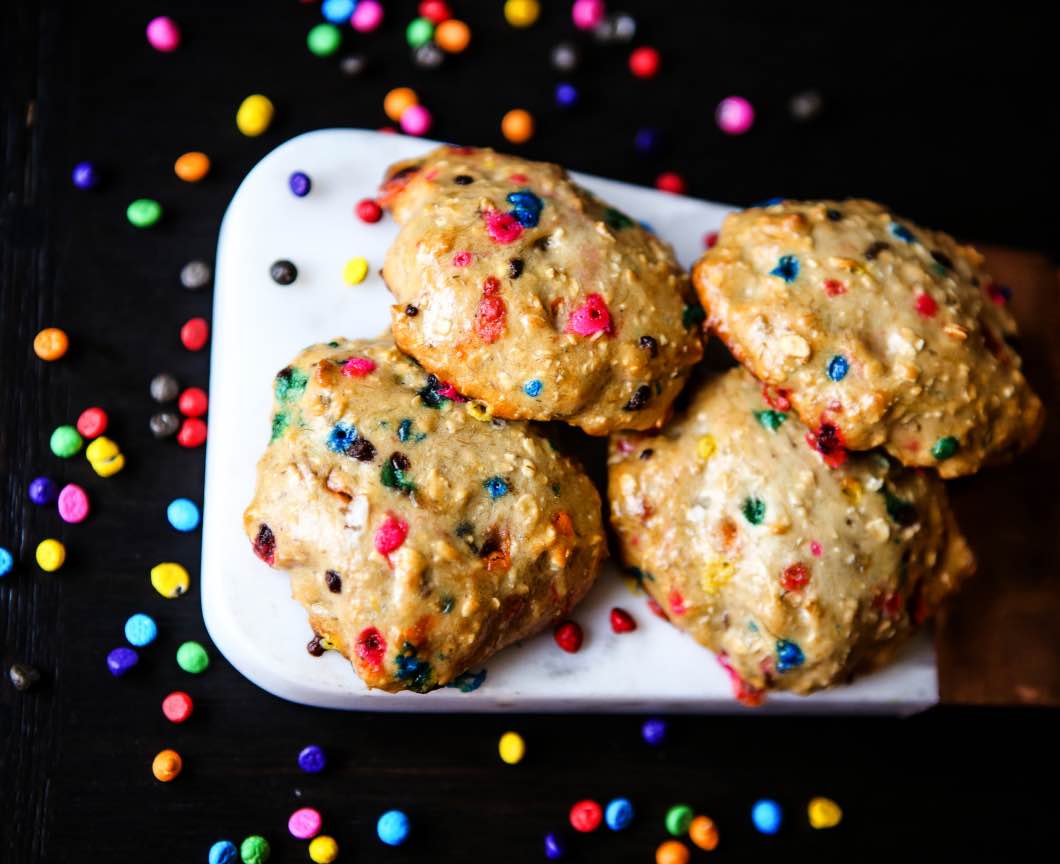 Birthday Cake Protein Cookies
2017-01-23 20:25:53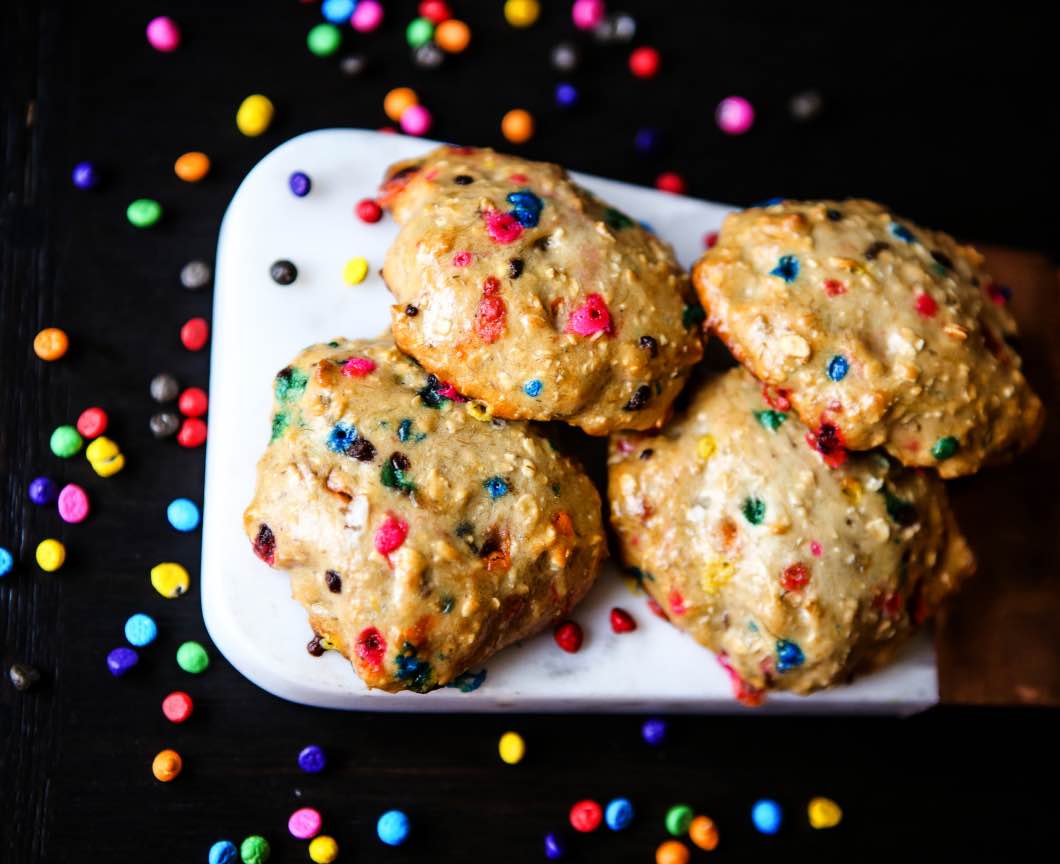 A healthy and easy protein cookie recipe
Ingredients
2 ripe bananes
1 1/2 cups oats with flax seed
2 scoops Vanilla Premier Protein
Sprinkles to garnish
Instructions
Preheat oven to 350 degrees.
Grease a baking pan with coconut oil.
Mush both bananas into a paste, then add the oatmeal. Slowly add in vanilla protein powder.
Add sprinkles in to your liking.
Bake the cookies at 350 for at least 20 minute or until top of the cookies are slightly brown.
Jessica Hughes | Happily Hughes - Atlanta Georgia Content Creator https://happilyhughes.com/
These are a quick and delicious snack you can make for the whole family. Each cookie has about 10 grams of protein, which is fantastic! They're also loaded with potassium, healthy omegas, and fiber. This is a "sweet treat" I am proud to feed my family, as well as recommend to all of you.
Especially since these are made using Premier Protein. As I've already mentioned, I love this brand! There are no artificial colors or flavors used, and it tastes absolutely delicious. As this recipe proves, it also bakes very well. I hope you all enjoy these cookies as much as we do!